Year 2014 is coming up with new and refreshing drama serials. This year except few serials, all shows turned out to be great disappointment.We hope that unlike this year, these dramas will be better with their story line and will be refreshing rather then turning out to be a source of tension for us. Here is a list of new attractions of 2014:
1. Tootay Huay Taaray
Written by : Dilawar
Directed by : Zahid Mehmood
Star Cast : Nauman Ejaz, Naheed Shabbir,Abid Ali,Javeria Abbasi,Rashid Farooqi Saima Qureshi  and child stars Maham,Abiha and Bilal.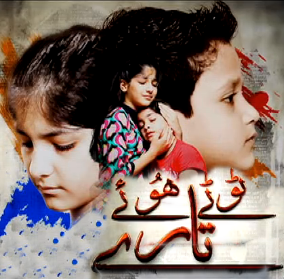 Presented by Big Bang Entertainment,Tootay Huay Taaray is a story of three siblings who get in serious trouble on the demise of their parents. Their only aunt want to take over property of her brother who died. Children, being neglected by their family and friends hardly try to cope up with the situation they are trapped in. For all those who are fan of Mann k moti will definitely like this show. The show is broadcasted from Monday to Thursday at 9:30 pm only on Ary Digital.
2 .Zindagi Tere Bina

Written By:  Wasi Shah
Directed by:  Azfar Ali
Cast: Noman Eijaz, Samia Mumtaz, Shaood Alvi, Nadia Afghan, Rida Isfhani & Imran Ashraf
Cast: 
Noman Eijaz, Samia Mumtaz, Shaood Alvi, Nadia Afghan, Rida Isfhani, Imran Ashraf
– See more at: http://hum.tv/program_page.php?page_id=73&program_id=174&playlist_id=bVdwtmx18ssMkcDcIlz2mTXIPgSvcDFP#sthash.ue85x0Dz.dpuf
Director: 
Azfar Ali
Writer: 
Wasi Shah
Director: 
Azfar Ali
Writer: 
Wasi Shah
Zindage Tere Bina has replaced Halki Se Khalish,broadcasted from Hum TV on Mondays at 8pm.Story revolves around two brothers whose wives are completely opposite to each other; one is compromising and the other is always complaining. It is the siblings bond that has tied them into unbreakable bond since their childhood but whatwill  happen when one of them will have to face death suddenly? First episode aired last night and as far as my observation is concerned, we should give this show a try.
3 .Bunty I Love You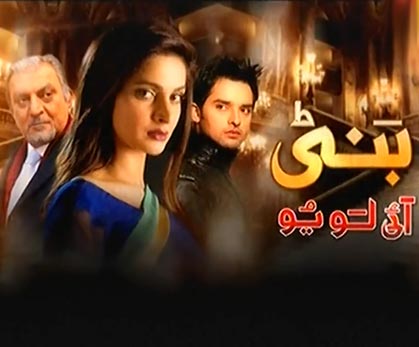 Written By: Kalil ul Rehman Qamar
Directed By:  Siraj ul Haq
Cast: Saba Qamar, Abid Ali, Noman Habib, Mehmood Akhter, Meher Bano, Raza Zaidi, Khwaja Saleem, Tariq Jameel
After Rishtey Kuch Adhoorai Se,our Sundays will be equipped with Bunty I love you. It will be broadcasted from HUM TV at 8pm. Well,this show went off my predictions as it is totally opposite to what I predicted about this show.Dania is a young,energatic girl gets married to Mr.Patel who is far more older than her.After sudden death of her husband,she falls for a young but poor boy, Bunty, who loves to flirt with girls. Lets see whether this different story will come out as a hit one or not.
4. Ru Baru

Written By: Hoor Shumail
Directed By:  Saif-e-Hassan
Cast: Syra Yousaf, Faizan Khwaja, Saba Faisal, Behroz Sabzwari, Tipu Sharif, Ali Shameen, Tabasum Arif
Ru Baru is replacing Khoya Khoya Chaand. As soon as I watched its first promo,this show grabbed my attention. Prime reason to watch this show is ofcourse,Syra Shehroz.After Darmyaan, Rubaru is another serial in which she is sharing screen with Adnan Siddique.How the story will turn out when she will get married to Faizan Khawaja will be the crispier part of the show.I am eagerly waiting for this show to get aired.
5. Mere Apnay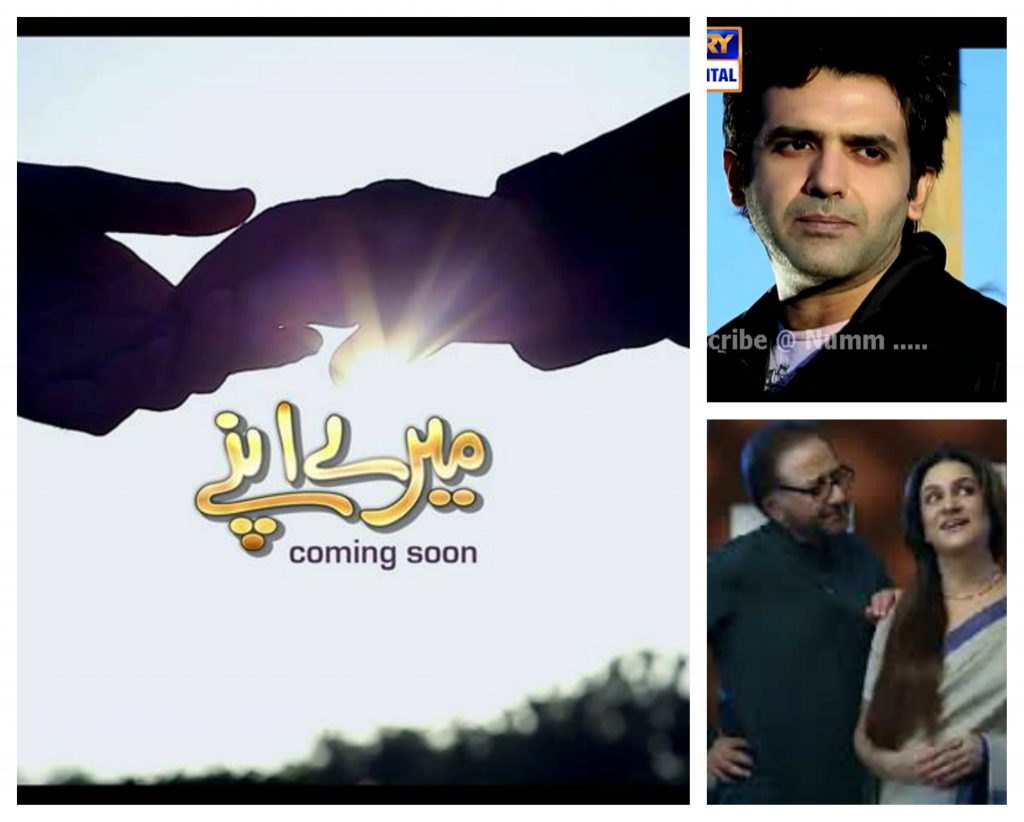 Cast: Nadeem, Bushra Ansari,Hasan Ahmed and others.
Mere Apnay will be broadcasted from Ary Digital. Story is about parents whose children give up caring for them as they are growing older. Nadeem and Bushra Ansari's couple will be interesting to watch in this show.
6. Zara aur Mehr un Nisa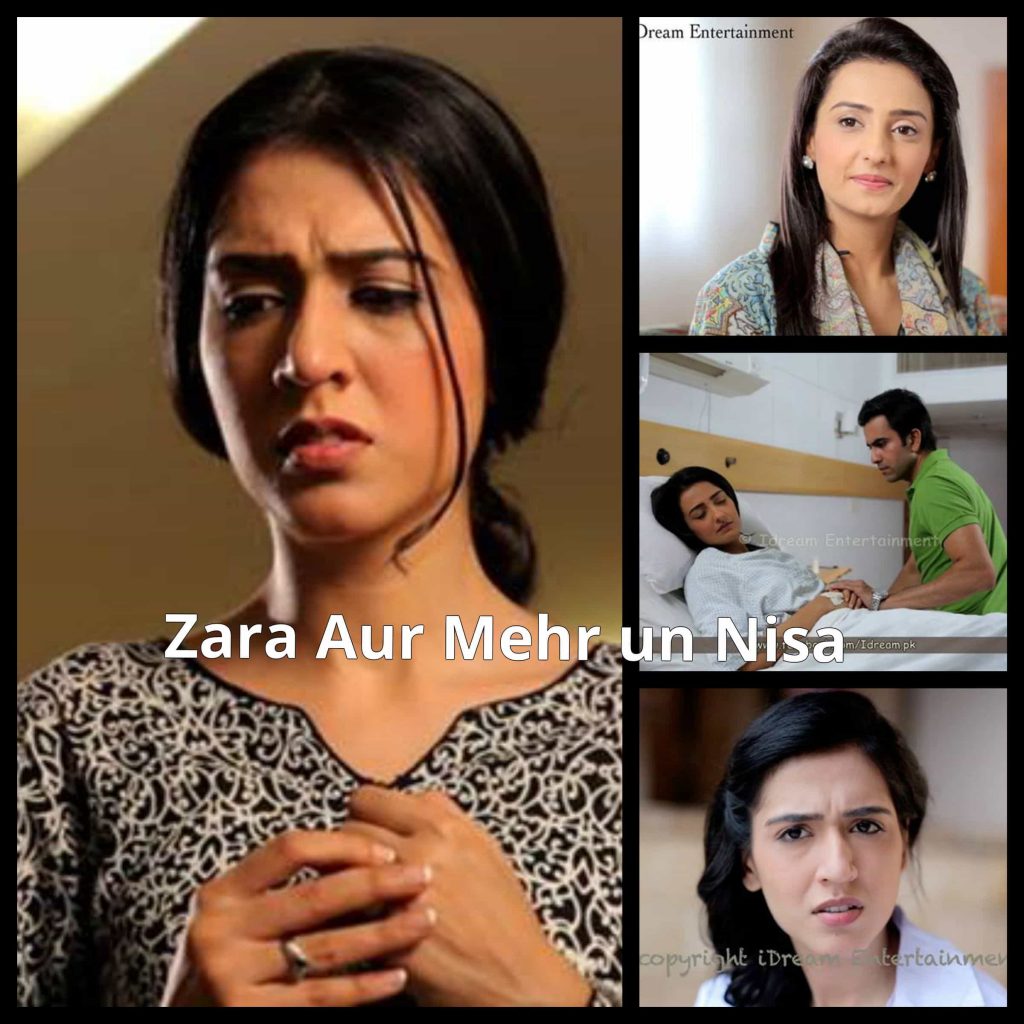 Written By : Seema Munaf
Directed By: Sohail Javed
Cast: Moomal Sheikh, Aly Khan, Junaid khan, Mansha Pasha and others.
Zia and Zara are college mates who fall in love after being friends for so long.There is another friend of Zia at his home,Mehr un Nisa but he never felt for Mehr ever. Zia wants to get married to Zara but her mother wants him to get married to Mehr.Strong point of the show is that Mehr always take Zia as her brother. This one is another show which has been put in my most anticipated list.IDream Entertainment came up with quality dramas always and this time we are expecting same from them.
7. Bin Roye Ansoo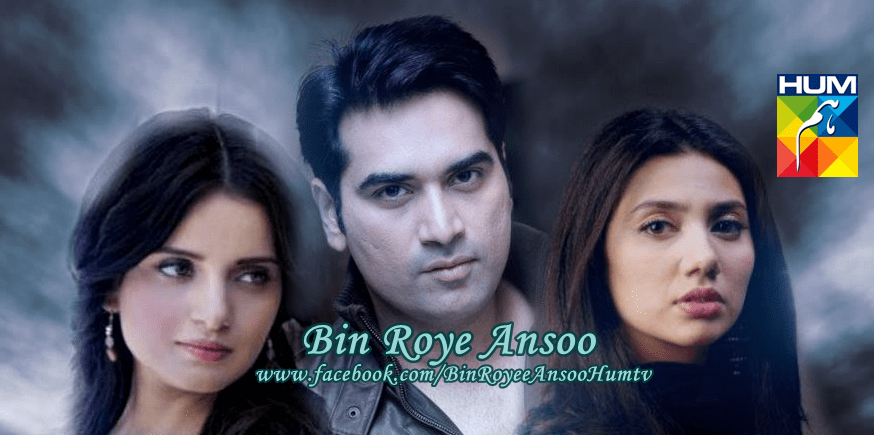 Written By : Farhat Ishtiaq
Directed By: Haissam Hussain,
Star Cast : Mahira Khan,Humayun Saeed,Armeena Rana,Javaid Sheikh and others.
Being made under banner of MD productions,Bin Roye Ansoo is the most awaited show of coming year. Though people came up with different point of views for Mahira and Humayun's couple as they are no more interested to see older heroes with fresh and energetic leading actresses.According to mu ponit of view, Humayun always lived up to our expectations,no matter with what role he was assigned with. And it won't be a surprise for me to see people admiring him after watching Bin Royee Ansoo.Show will soon be broadcasted from Hum Tv.
Do share your list of most awaited dramas. I would love to know any other attractions you know and want them to be added in the list.
Rabia Basharat.