Pakistani Cinema's growth had stopped altogether but then the cinema was revived and now it's is growing with steady steps. Every year we get to see good movies. This year it was "Load Wedding", "Jawani Phir Nahi Aani 2", "Teefa In Trouble" and "Parwaz Hai Junoon". All these movies did comparatively great on box office considering the fact that cinema is still in its growth and development phase.
Yesterday Fawad Chaudhary, Federal Minister for Information and Broadcasting Pakistan announced on twitter that "Parwaz Hai Junoon" is going to be screened commercially in Saudi Arabia. He tweeted, "Pakistani Movie "Parwaz hai Junoon" ll be the first Pak commercial movie to be screened in #SaudiArabia on 11th October.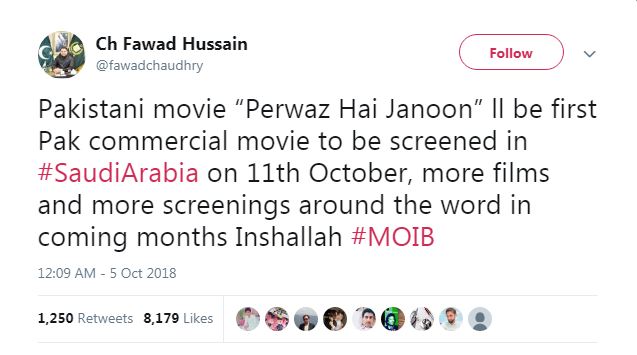 He further shared that more films will be screened in the coming months not just in one country but all around the world. He said, "more films and more screenings around the world in coming months InshAllah".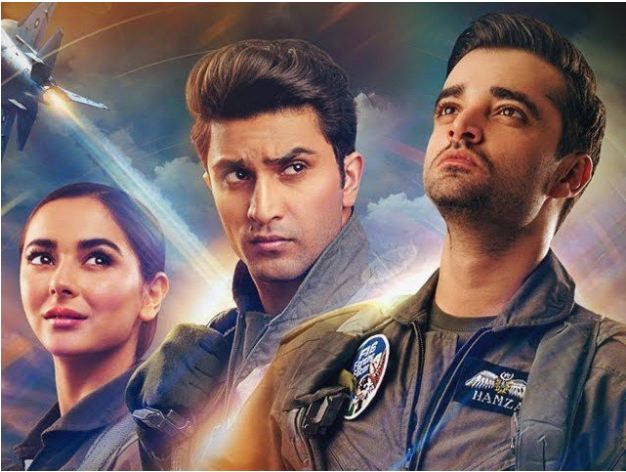 Although Parchi was also released in Saudi Arabia earlier this year but it was screened privately. Parwaaz Hai Junoon will be the first one to have the commercial screening.