A wedding is the most important day of one's life. Doesn't matter if you are a celebrity or not, your wedding day will always be the biggest day of your life. The year 2018 saw many celebrity weddings and many of our stars got hitched this year. Some weddings were extravagant while others were private ceremonies. However the ceremonies happened, one thing was common among them that they were beautiful. Here are the celebrity weddings of the year 2018:
Imran Khan And Bushra Maneka:
The Prime Minister of Pakistan Imran Khan is undoubtedly the most famous celebrity of Pakistan. Since the very start of his career as a cricketer, anything he does becomes breaking news. His first marriage to Jemima Goldsmith is nothing short of a fairytale while the second marriage with Reham Khan also became huge news. Imran Khan has now married Bushra Maneka who is a spiritual leader herself. The ceremony was extremely intimate and the couple got Nikkahfied in the presence of close friends. This was no doubt the biggest wedding of 2018 which broke the internet even when there was no wedding function.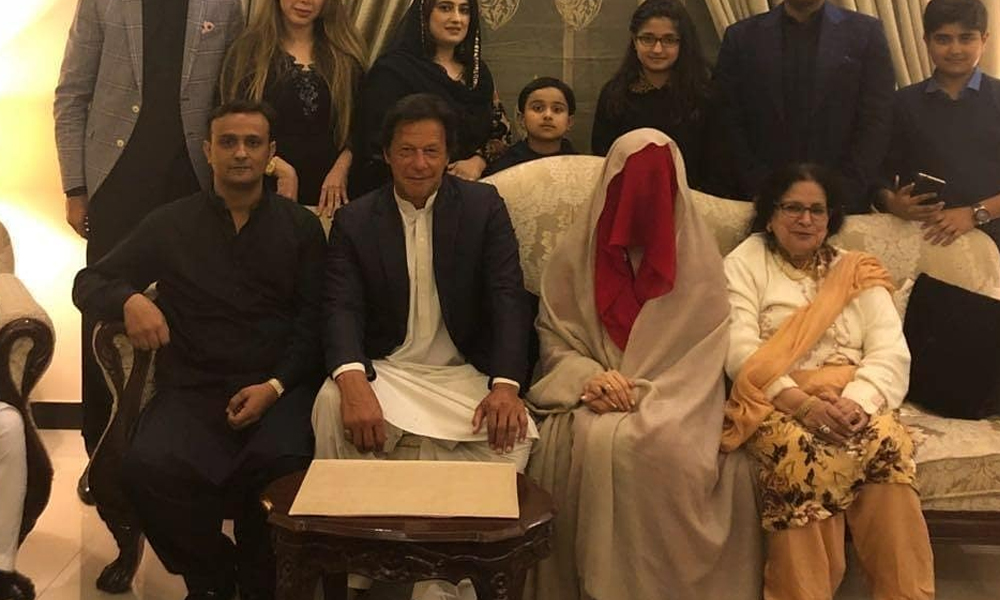 Asad Siddiqui And Zara Noor Abbas:
The bubbly and beautiful Zara Noor Abbas got married to talented Asad Siddiqui this year debuting them as another power couple of the industry. Zara has made a name for herself in a relatively short time with dramas like Khamoshi and Lamhay while she is all set to make her film debut with Paray Hut Love. Asad is also busy with multiple projects on television and the couple is enjoying great success on personal as well as professional fronts. Sajal Aly played the cupid for these two as she was the one who helped them get together. This is one beautiful couple indeed: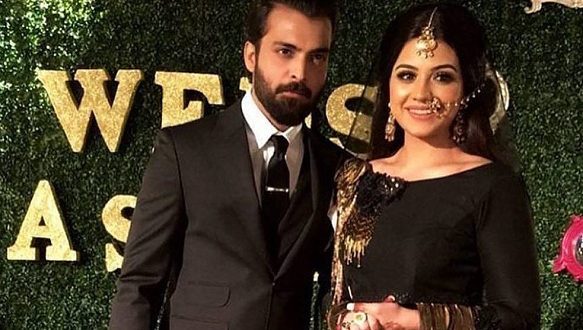 Faizan Sheikh And Maham Aamir: 
Another celebrity wedding that took place this year was of Maham Aamir and Faizan Sheikh. Both of them are working in the industry. Faizan is a part of many dramas and is also hosting a show alongside Faysal Qureshi. Maham is also an actress and we see her working in dramas. Both the talented individuals got together and became a couple this year.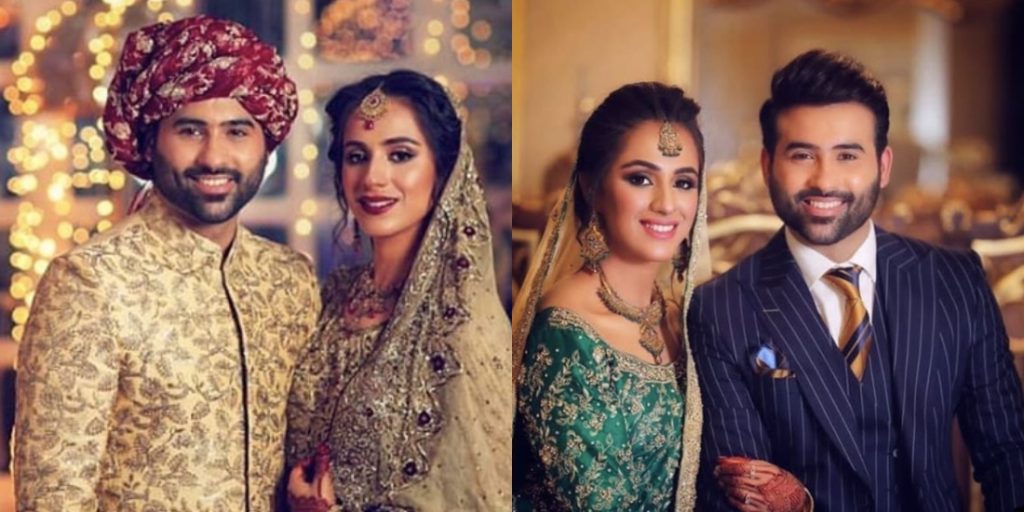 Asad Mehmood And Sara Shahzad:
Two other colleagues from the showbiz industry decided to tie the knot in 2018. We all have seen actor Asad Mehmood in dramas. He has gotten married to model Sara Shahzad. The couple had a simple Nikkah ceremony as of yet and both were wearing simple white as they had their Nikkah.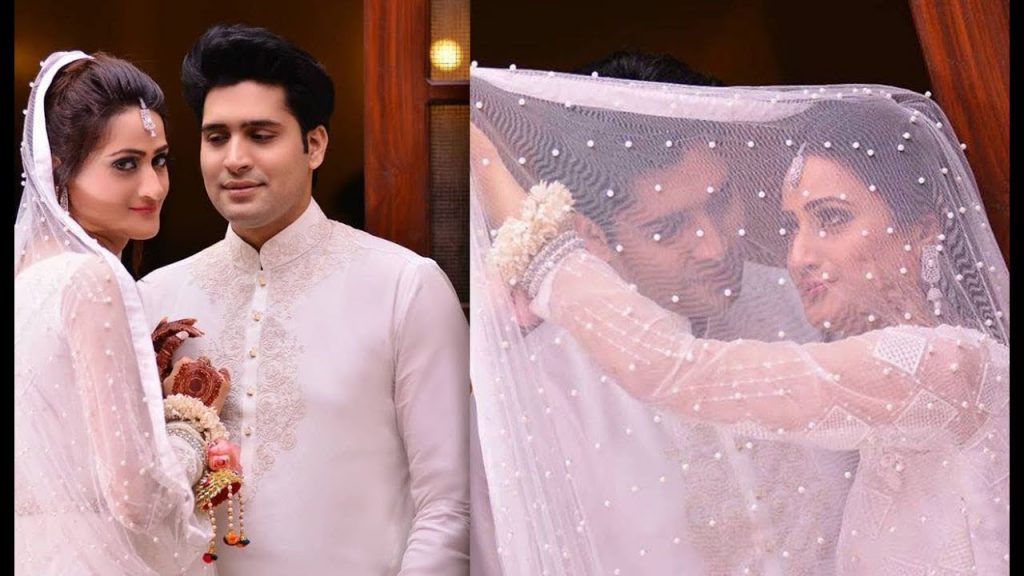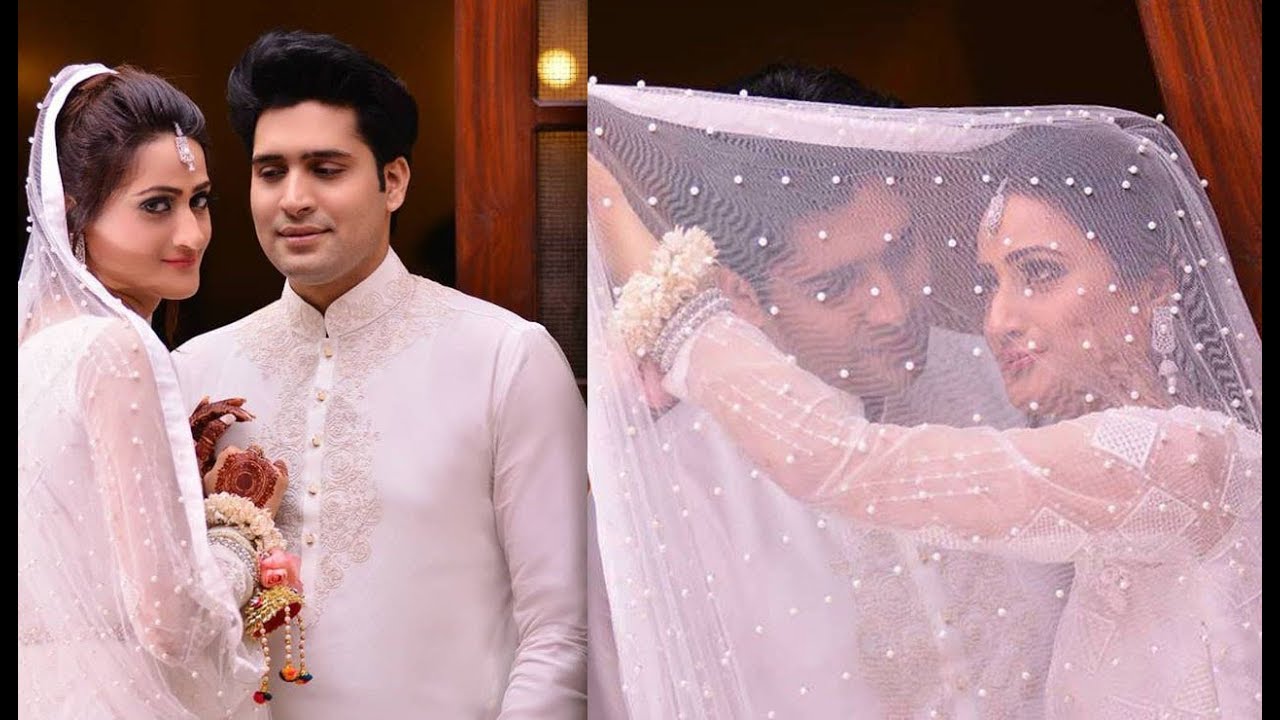 Aleezay Tahir And Arsalan Ahmed:
Aleezay has done supporting role in many dramas. We have seen her in dramas as well as shows. The young actress also got married in 2018. She has since visited morning shows with her husband Arsalan Ahmed and is often seen enjoying vacations in different countries with husband.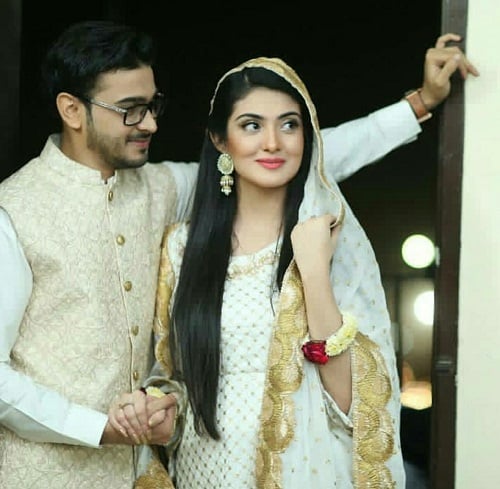 Mahenur Haider:
Another young actress who got hitched this year is Mahenur Haider. Mahenur made her debut in films this year with the superhit Teefa In Trouble. She has done only one project until now. Mahenur looked like a vision clad in a golden lehenga on her wedding day: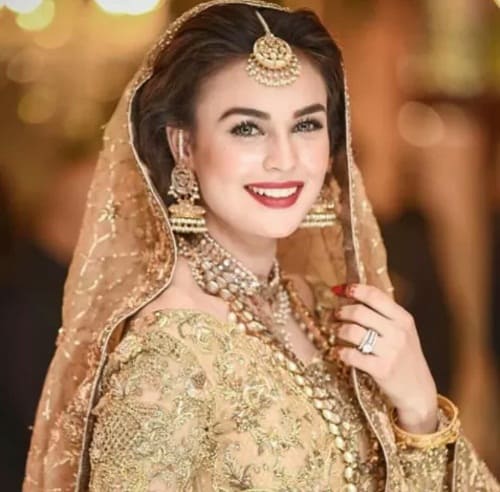 Fizza Ali and Ayaz Malik:
Fizza Ali is a constant on television. She is often seen on morning shows and has a game show of her own, Eidi Sabb Ke Liye. Though Fizza is very active in the industry, she chose to get married in a very intimate ceremony. She announced the news of her marriage to Ayyaz Malik in a Facebook post.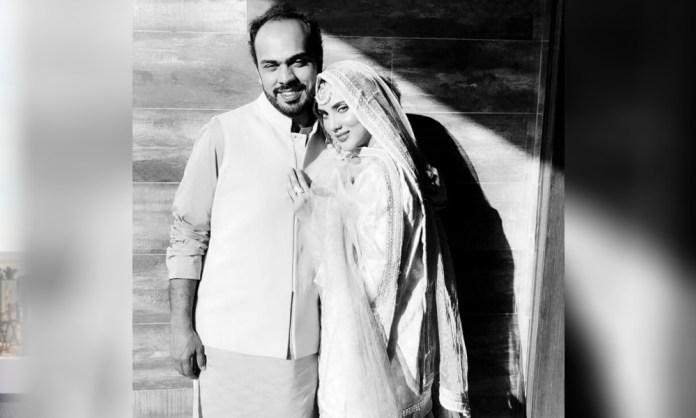 Imran Ashraf and Kiran Imran:
Alif Allah Aur Insaan actor Imran Ashraf also got hitched this year. Imran got married to Kiran in an intimate Nikkah ceremony and later had a grand reception attended by the people from the fraternity. Imran is flying high these days with roles in dramas like AAAI and Lashkara and has also become a writer with Tabeer.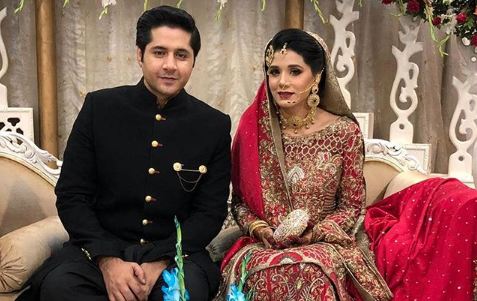 Saman Ansari And Tauseef Khan:
Actress Saman Ansari who has won hearts with her performances in dramas like Dar Si Jati Hai Sila and Khaani has also tied the knot recently. Saman was on a break from shooting and went to the USA. Her wedding took place there and she shared the pictures with her countless fans. Saman was a sight in her wedding dress and here is a picture from her wedding.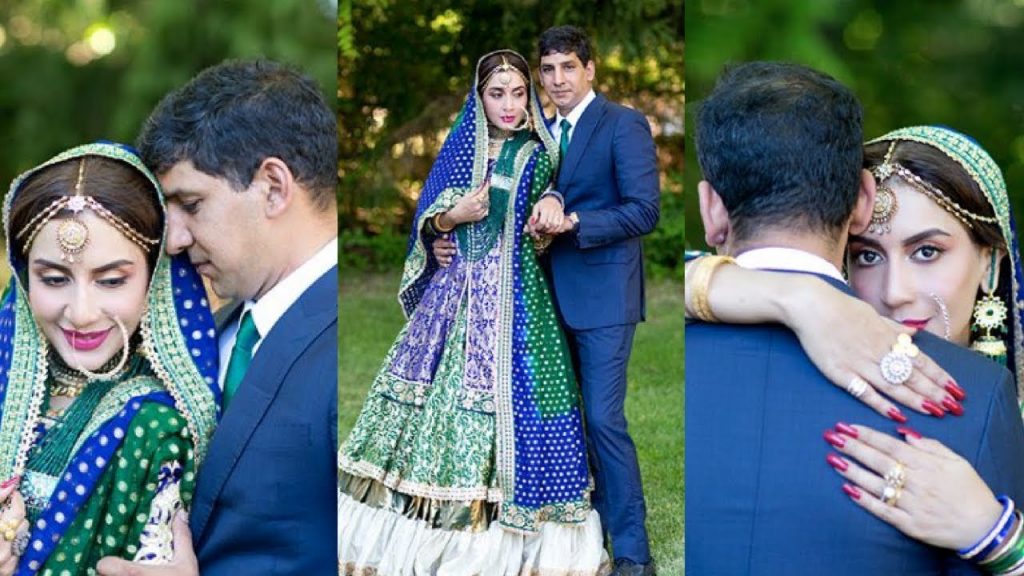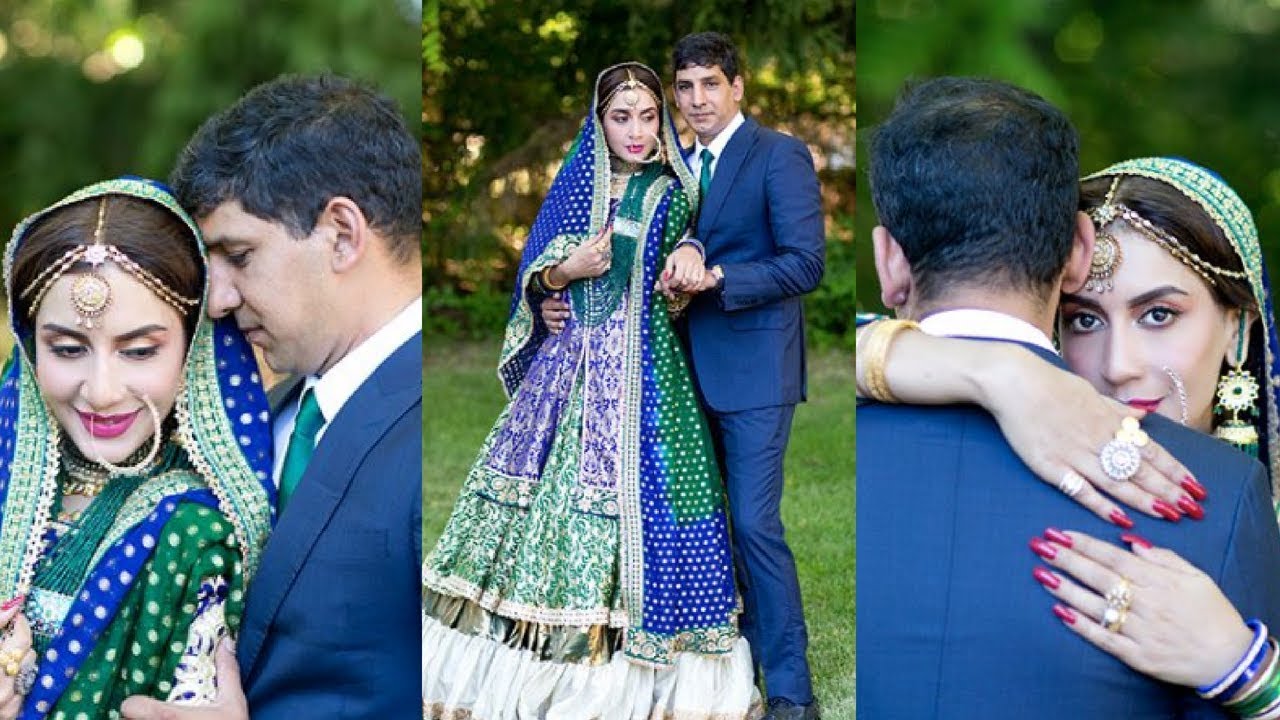 Anum Fayyaz And Asad Anwar:
Anum Fayyaz And Asad Malik got Nikkahfied two years ago at Masjid ul Haram. The couple finally had their wedding ceremony this year where Anum wore a gold Rajasthani style lehenga and looked like a queen. Anum and Asad are since then enjoying their time visiting farms and family. Here is a click from the couple's wedding.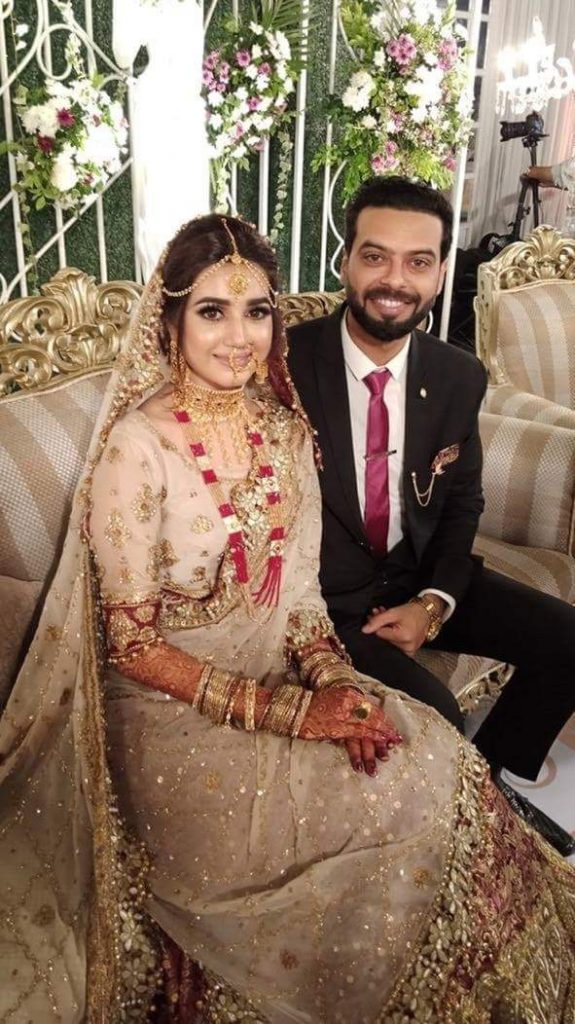 Feroze Khan And Alizay Fatima:
The young heartthrob Feroze Khan go married to the simple and innocent Alizay Fatima this year. Their wedding was a star-studded event and everyone from Sonya Hussyn to Fawad Khan were present with best wishes for the young couple. Feroze's sisters organized one hell of a function for the younger brother's wedding.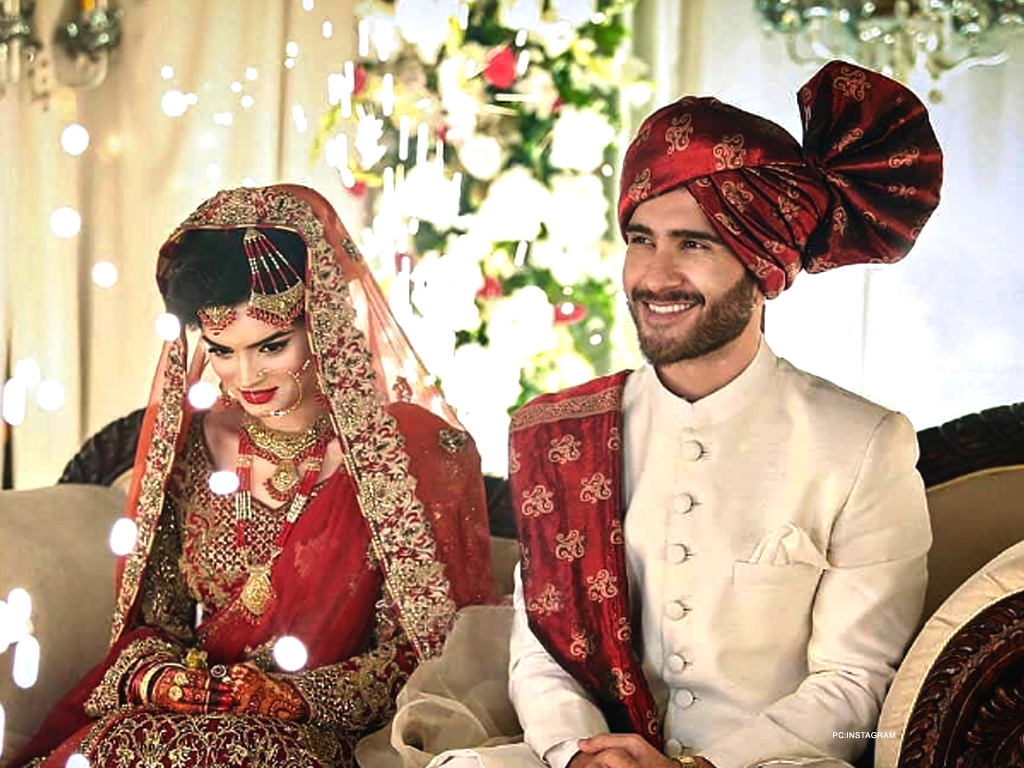 Ayesha Khan and Major Uqbah Malik:
The diva Ayesha Khan shocked everyone when she suddenly announced her retirement from the showbiz industry. She later announced that she was engaged to Major Uqbah Malik and was getting married soon. The soon actually came sooner and Ayesha got married in a beautiful ceremony where only close friends were invited alongside family. Hamza Ali Abbasi and Gohar Rasheed both were the ones from industry who attended the wedding.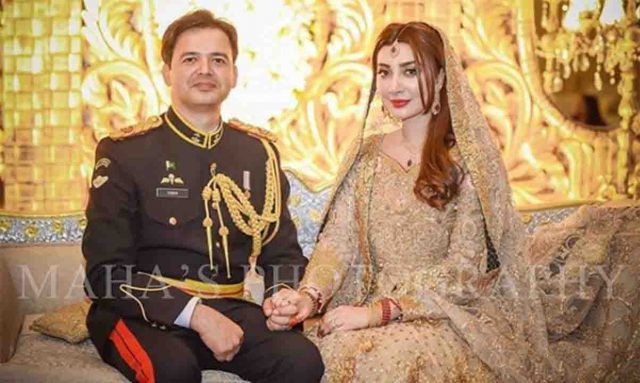 Sara Razi Khan and Sumair:
The young actress Sara Razi Khan is the one who has recently joined the list of newlyweds. The actress surprised everyone with the news and has had a beautiful ceremony. Her sister Arisha Razi Khan made the wedding ceremony as well as her bridal shower a thing to look at. Sara made a very beautiful bride indeed in a gold and red lehenga: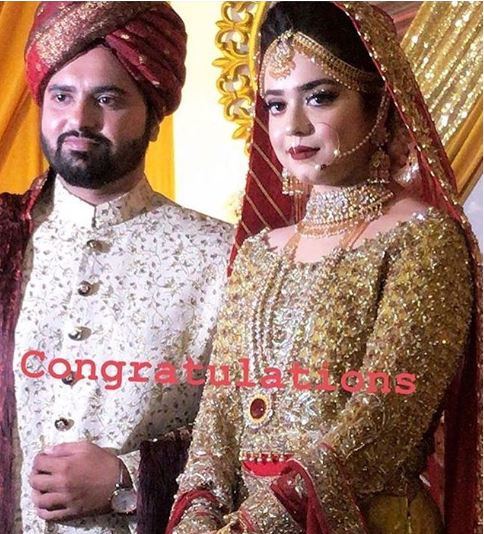 Aiman Khan and Muneeb Butt:
Aiman Khan and Muneeb Butt were in a relationship for about four years before they tied the knot this year. Their nikkah ceremony was held on November 21 and it was one of the longest weddings this year. There were more than 6 functions and every event was grand. Aiman Khan and Muneeb Butt's wedding was also one of the most talked about wedding this year.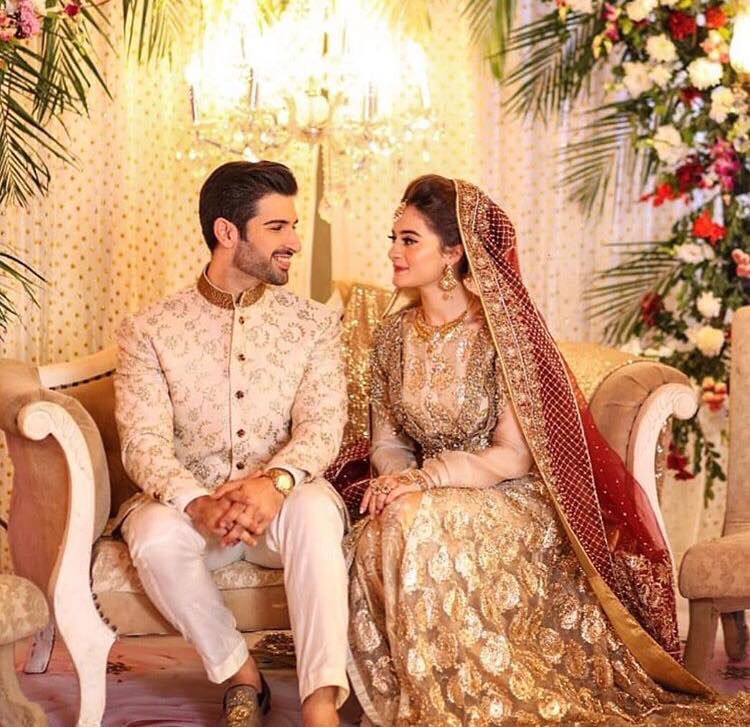 The year 2018 was indeed a year of beautiful unions and we saw some high profile and anticipated weddings this year! Which bride among these stole the show according to you? Share your thoughts in the comments section below!