Yasir Hussain and Anoushay Ashraf are trending on social media. It all started when Yasir Hussain posted picture of two men wearing costumes like Turgut and Ertugrul.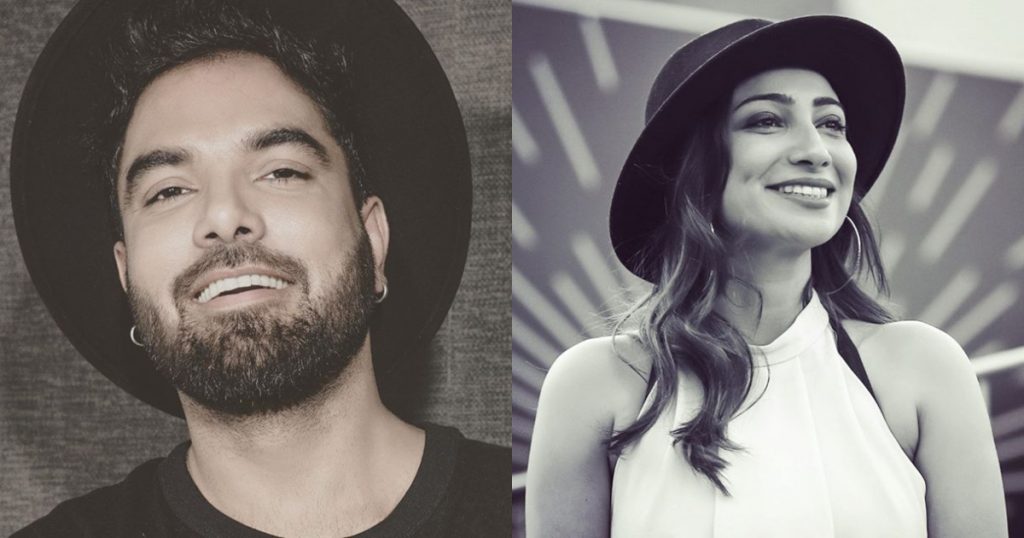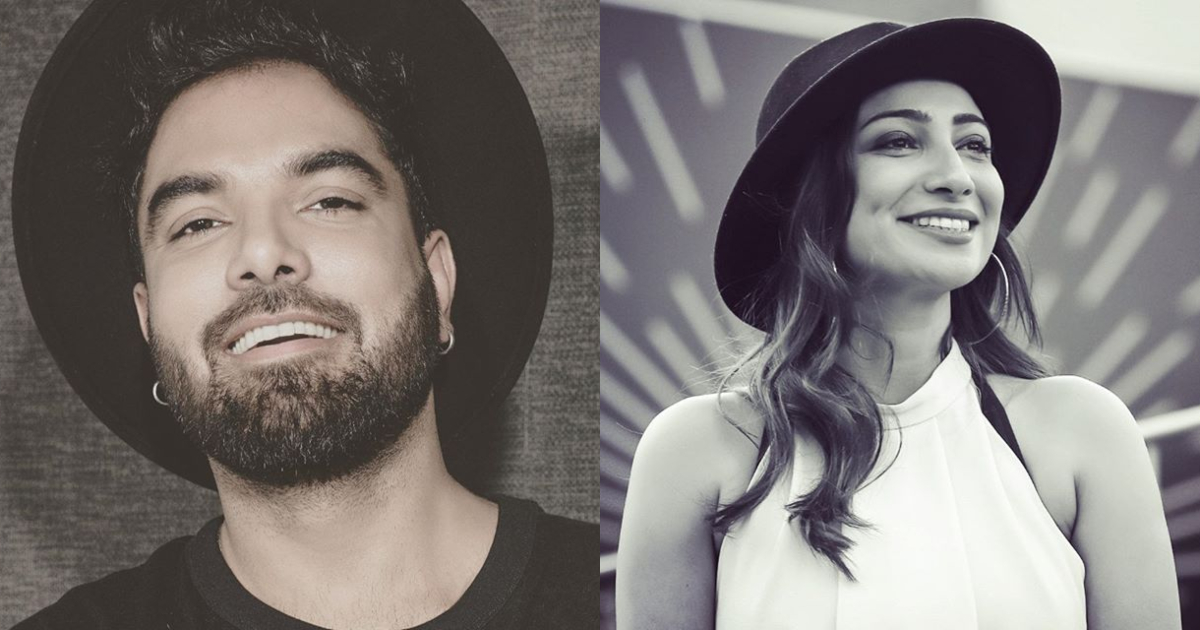 While posting the picture, he wrote, "inko koi nahi poche ga kyon k ghar ki murghi daal barabar aur bahir ka kachra bhe maal barabar."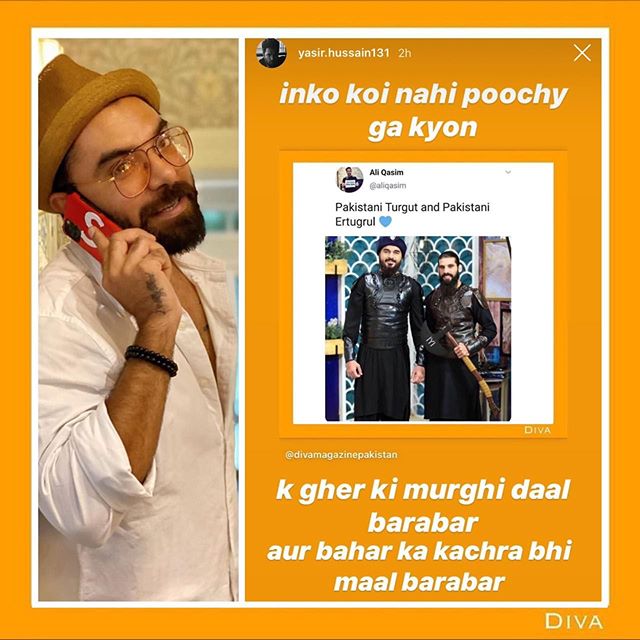 Well, Anoushay Ashraf jumped into the conversation to school Yasir Hussain and she wrote, "Let's just gently remind Yasir that NO one is Kachra for one. And even if their work isn't at par to his liking, actors from around the world must be respected. It should be an unspoken 'bond' of mutual respect between artists. You'll know your struggles better than the world does. Having said that Ertugrul is far from kachra, if anything the series is an eye opener for how people are finally rejecting 'kachra' work at home and looking out for better scripts, shows and budgets."
Furthermore, Yasir Hussain explained to her that he didn't want to throw shade at Ertgrul as he never mentioned it. He asked her to calm down and relax and also stop connecting his every statement to Ertgrul.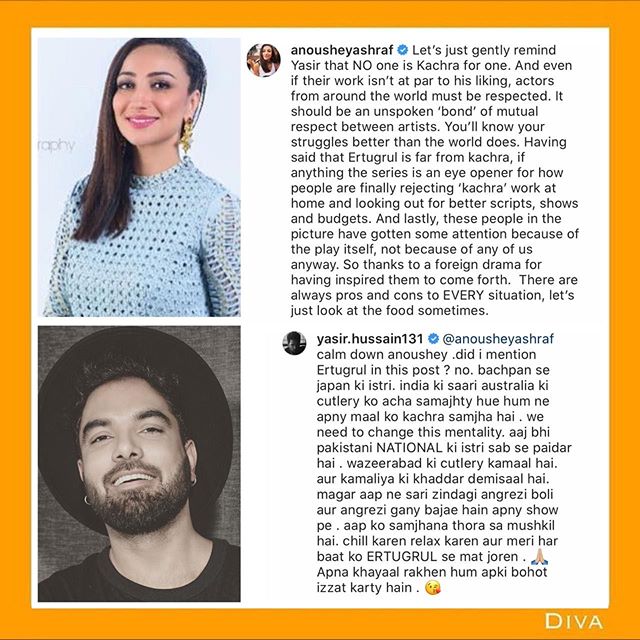 Anoushay Ashraf further commented that it's fine if he has misunderstood her. She clarified that she supports Pakistani stuff and she will always remain Pakistani by heart. She requested everyone not to abuse him just because he keeps a different opinion.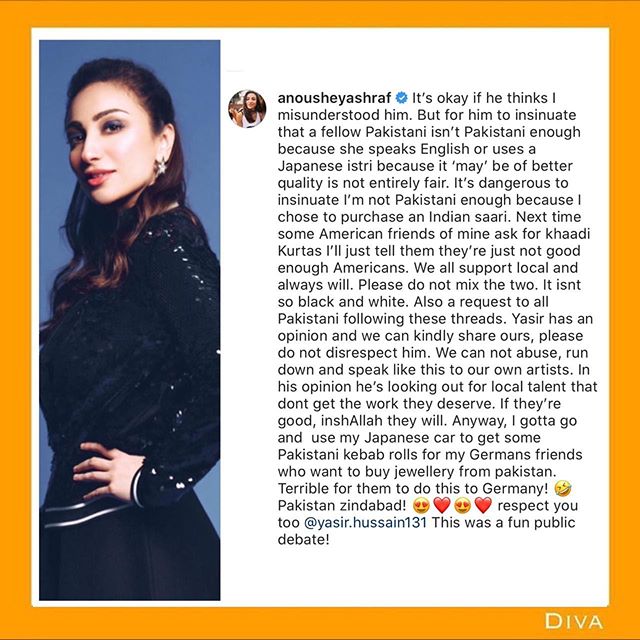 Well, the public debate ended but Yasir Hussain took to his Instagram story and attacked on Anoushay Ashraf by calling her 'fame seeker'.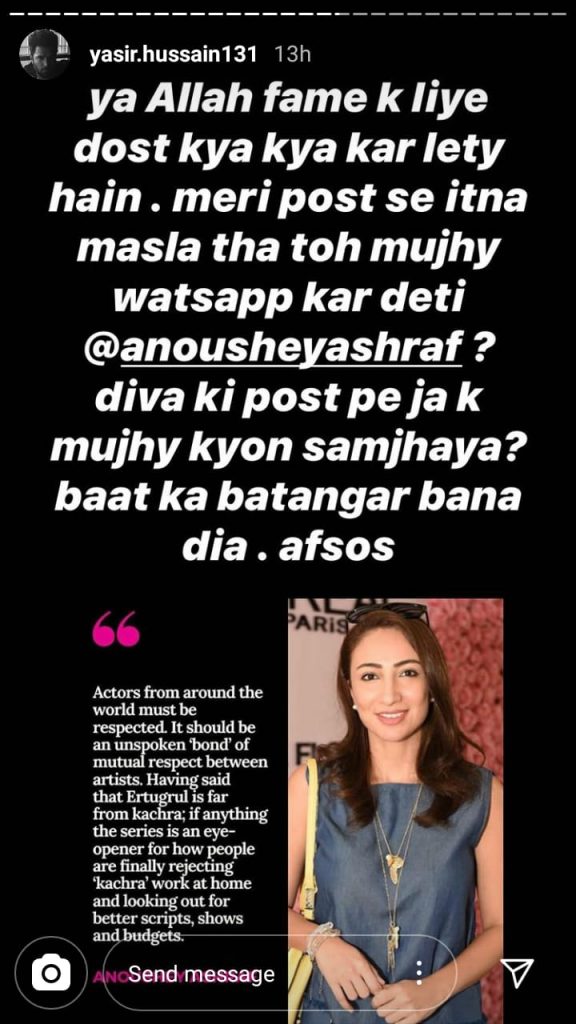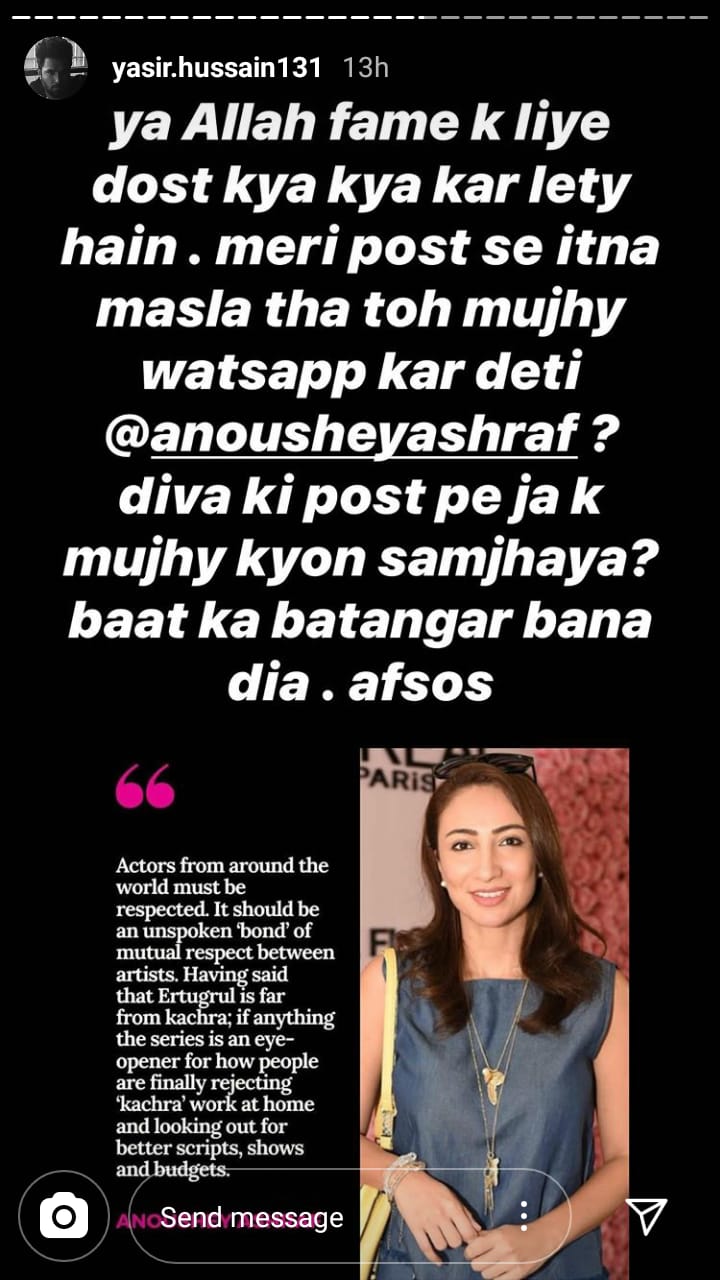 He also posted for people who misunderstood him and his statements about Ertugrul.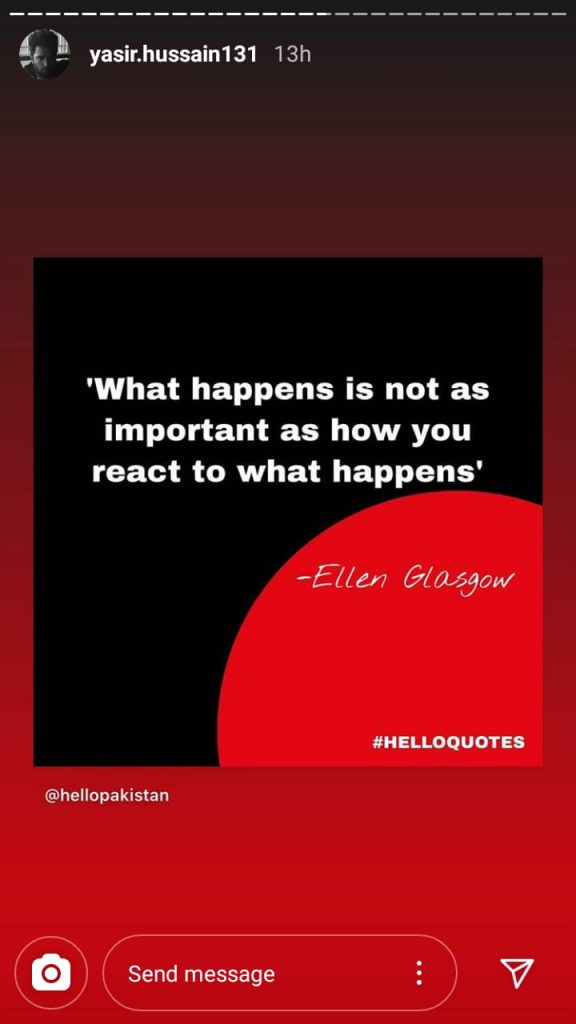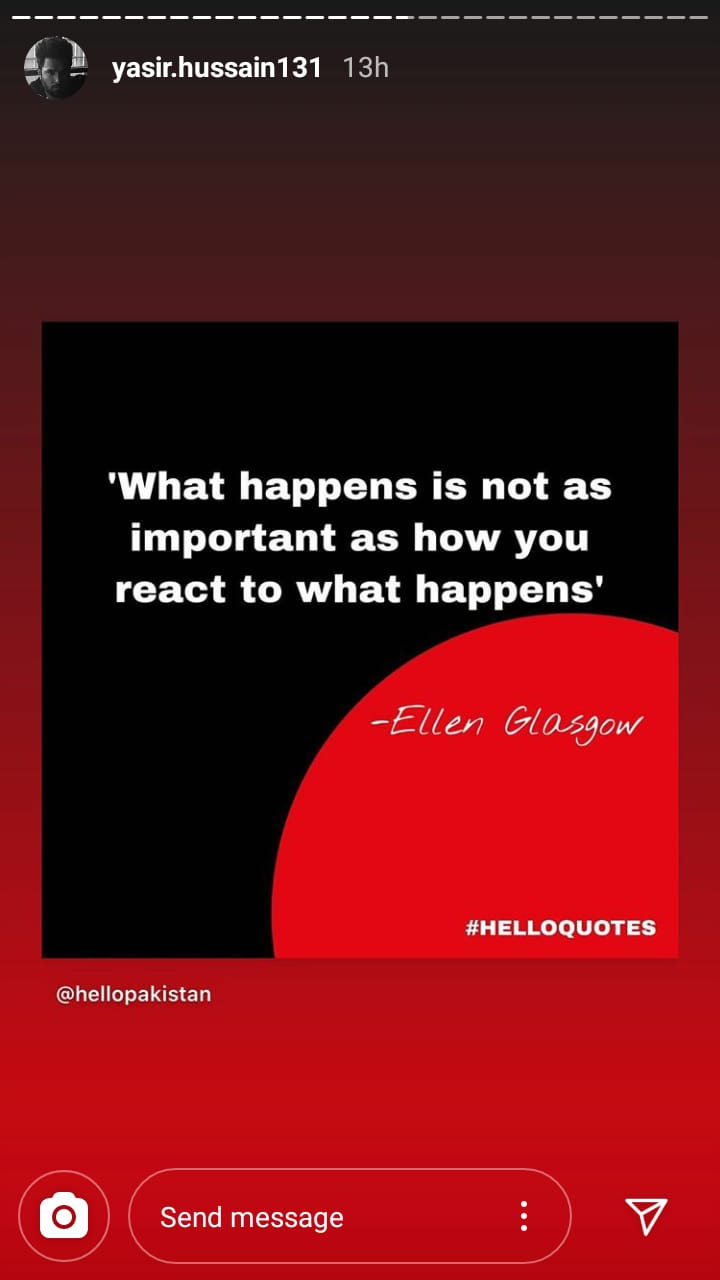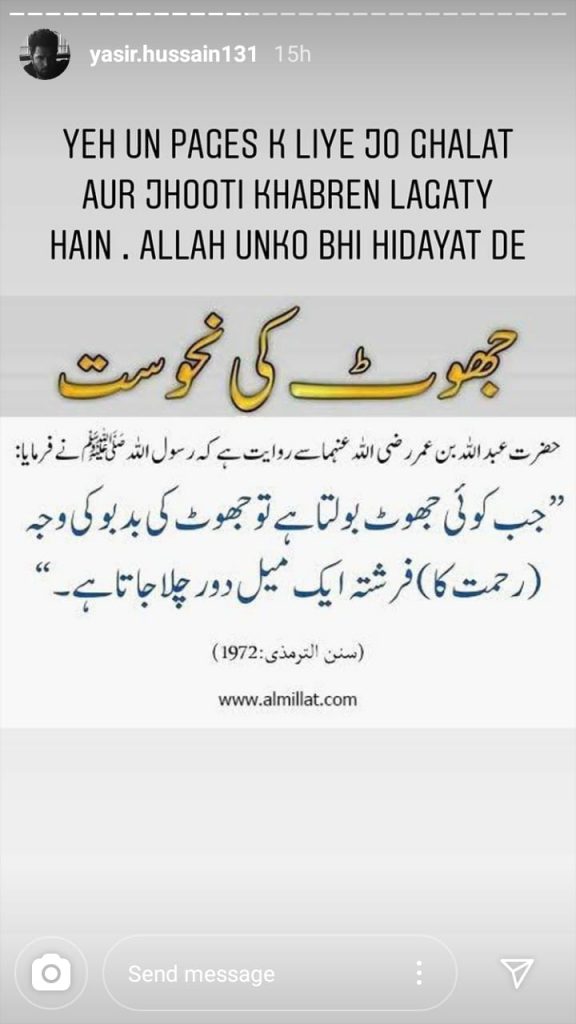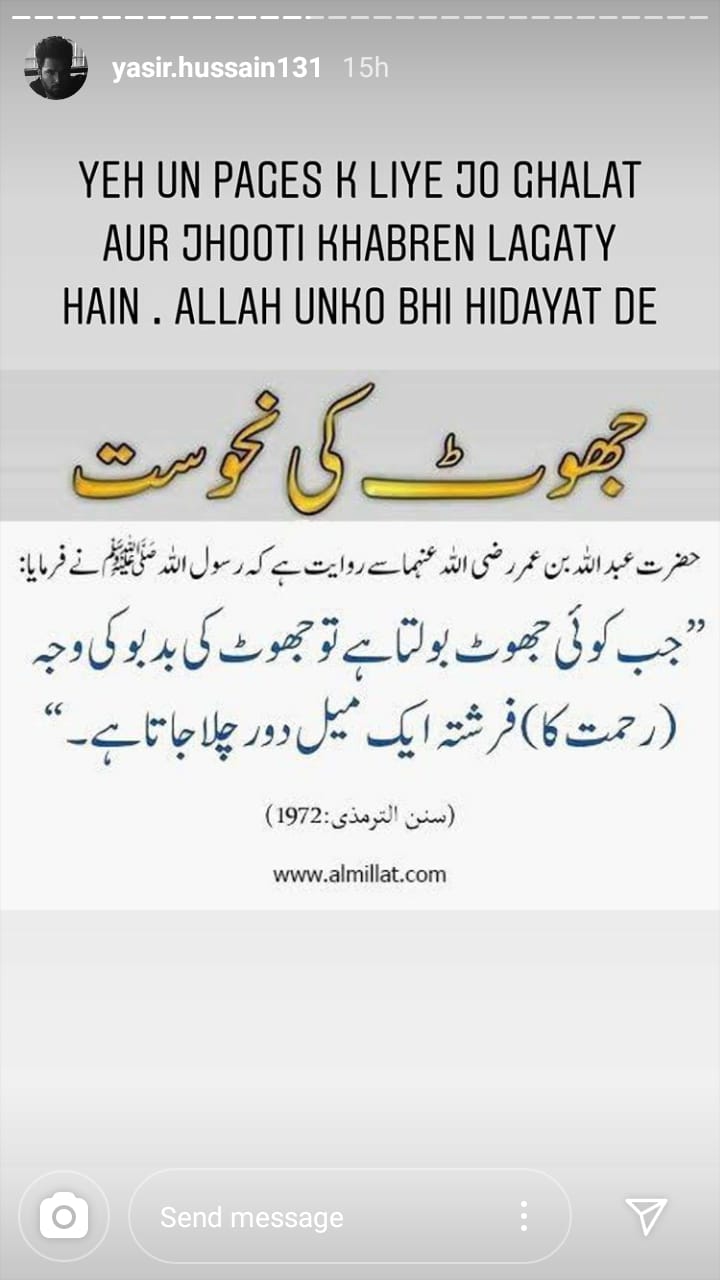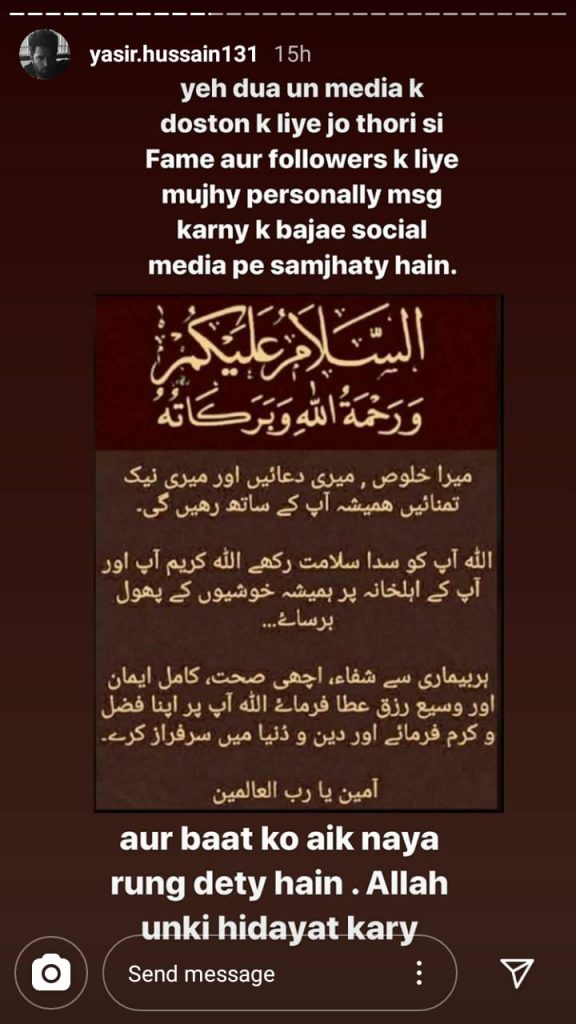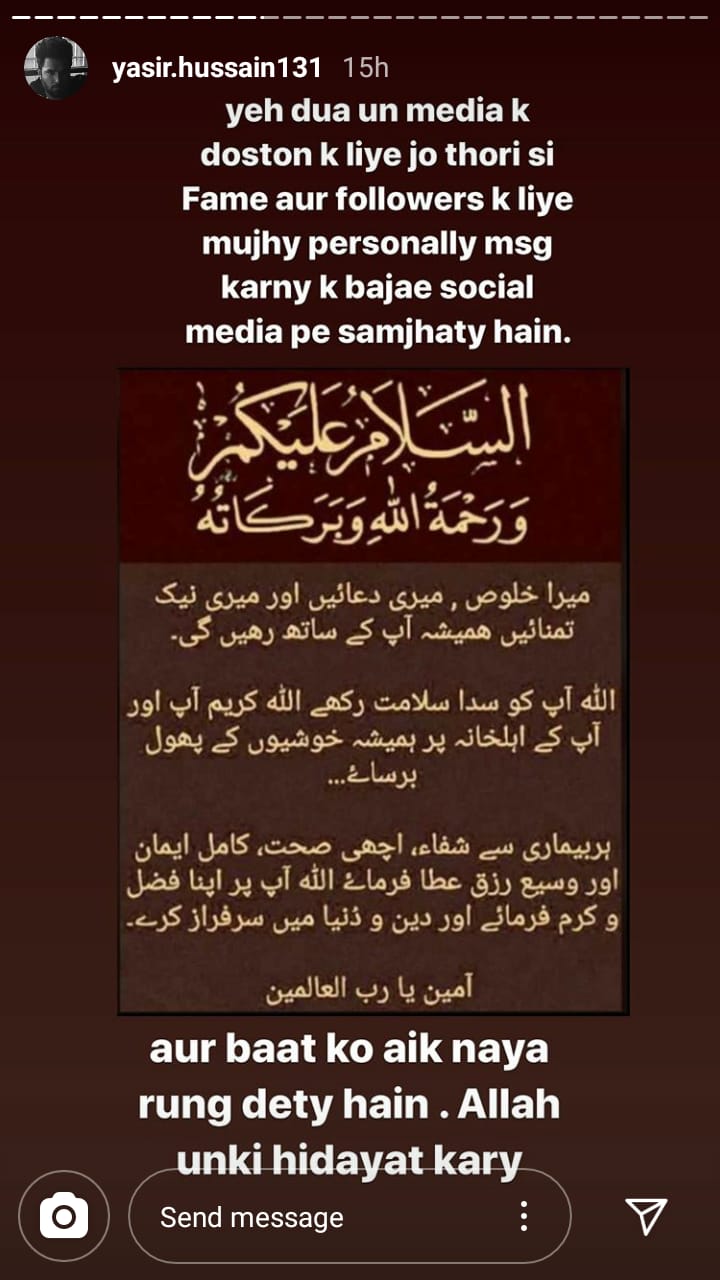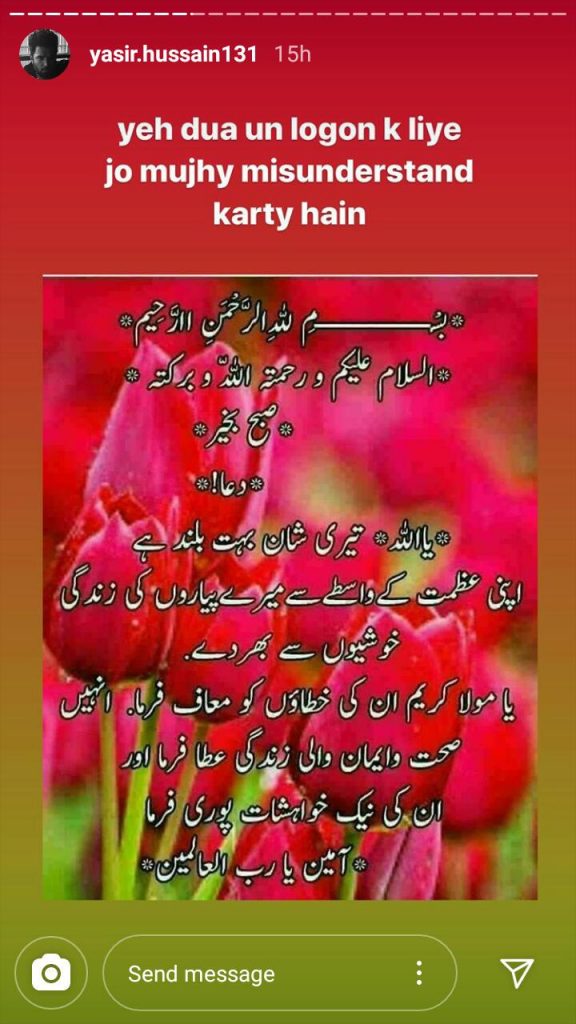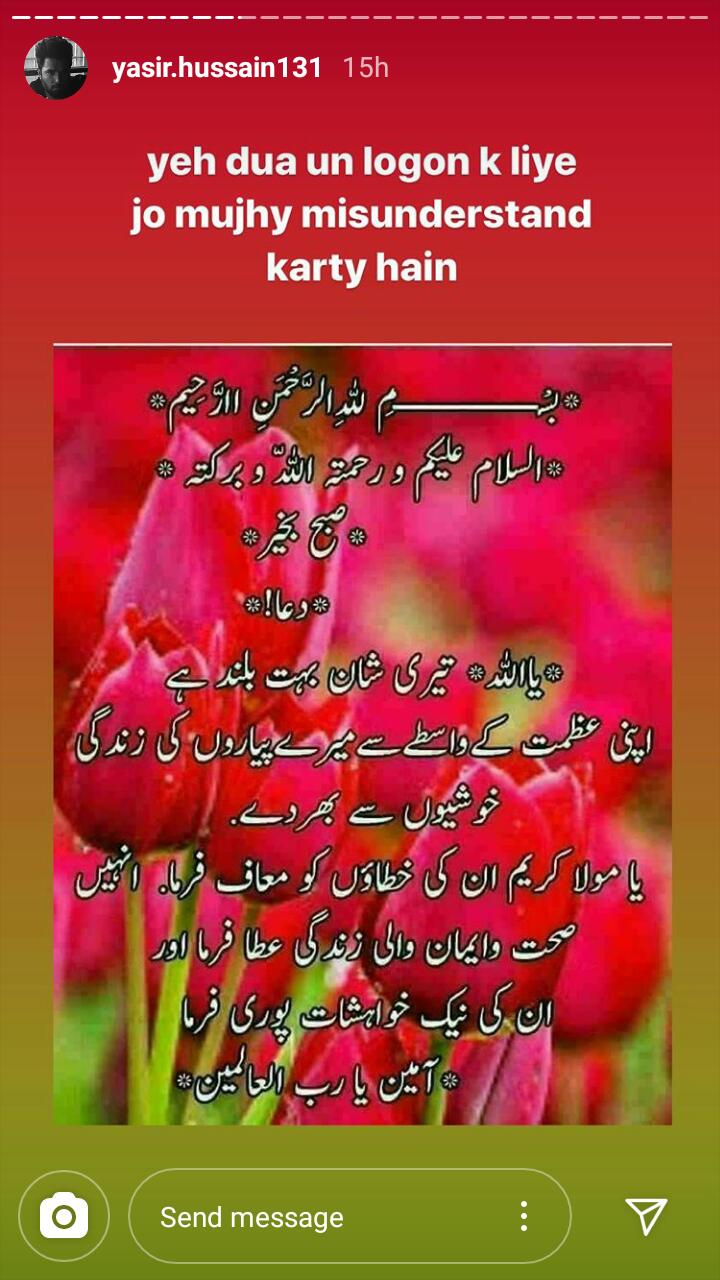 In the end, Anoushay Ashraf responded and taking to her Instagram story she posted that she didn't do anything for the sake of fame. Here is what she said!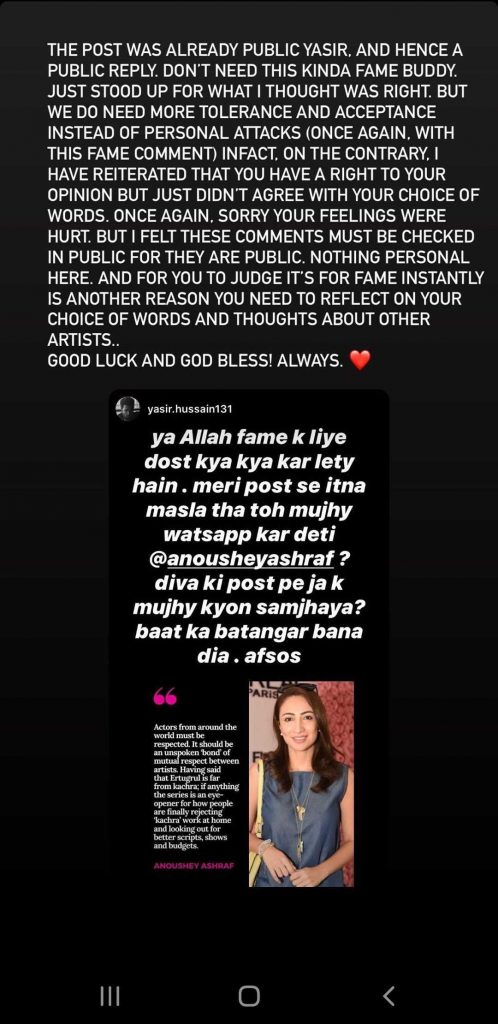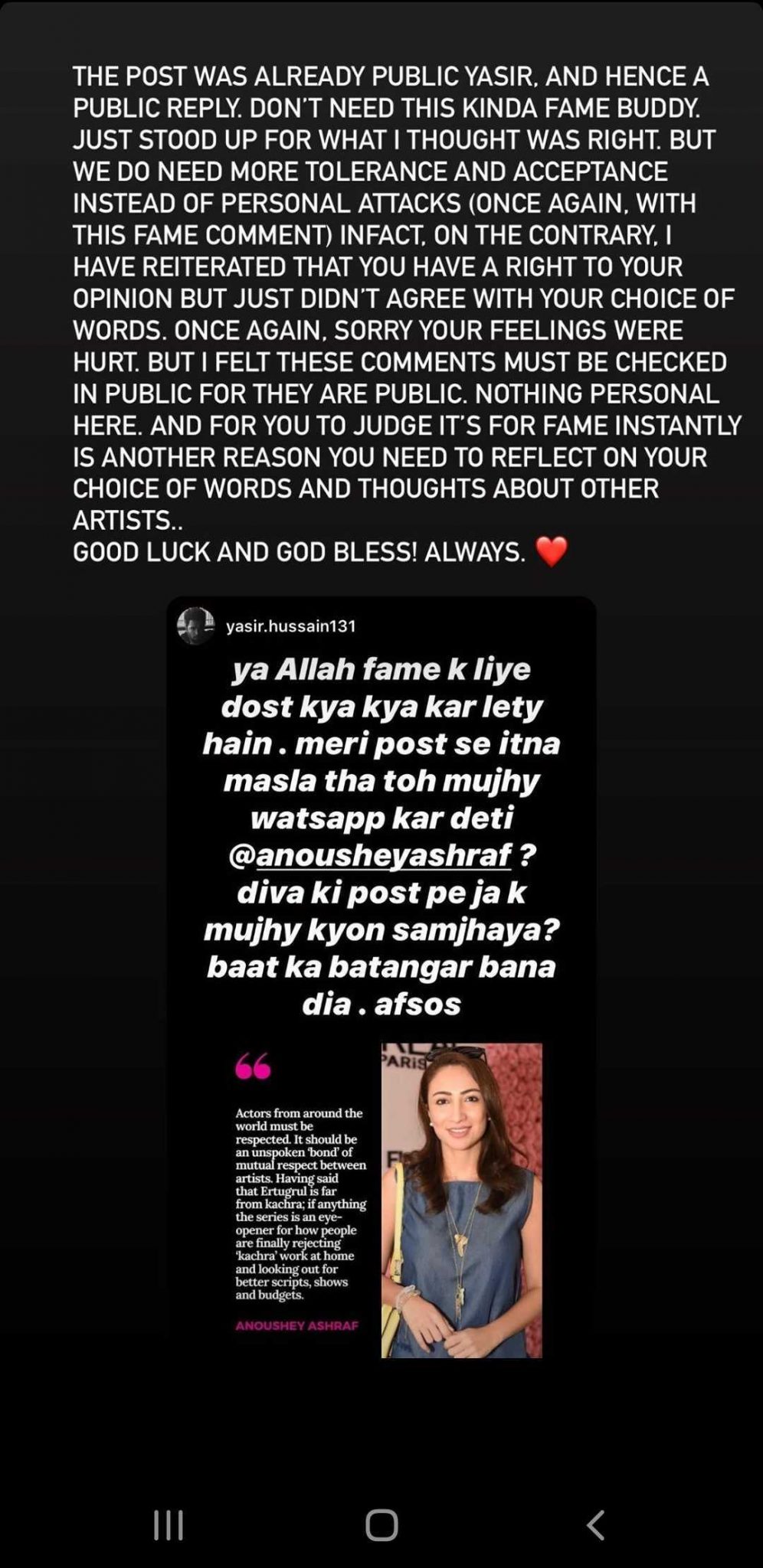 What do you think about this? Do you agree with Anoushay Ashraf or Yasir Hussain in this debate? Share with us.