Tamasha is an ARY Digital's popular reality show which has been gaining sound viewership, the show is now heading towards its ending, 28 days in the house have already been passed and the two more contestants have been sent to home, the show has been formatted for 36 days reportedly and two weeks are left now.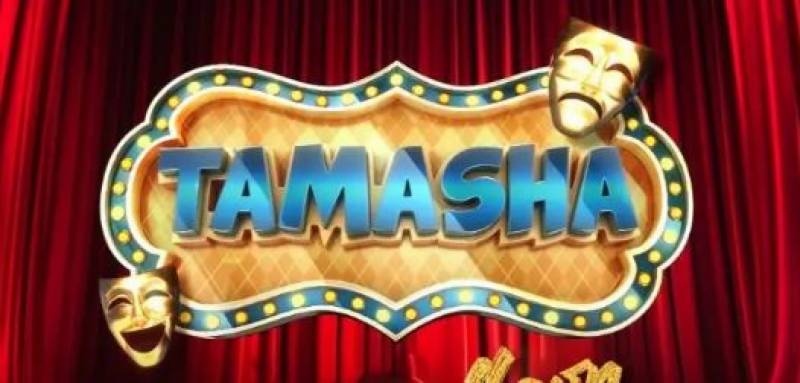 The game of elimination is now getting tougher and stronger in the house, today, two vital players Nauman and Umer have left Tamasha Ghar, fans were not expecting their elimination as Nauman Javed and Umer Alam both were being considered as potential Finalist or people were anticipating their participation till second last week, however, fans were of the view that Rauf Lala and Aadi Adeal Amjad are merely enjoying their following and fame. Today, Umer & Nauman left the house. House contestants were crying when the two eliminations were announced. The house was really sad. Watch the links.
Humaira was also eliminated by Adnan Siddiqui, but it was just for a little time as she went back soon after the task started, her come back was appreciated by the house mates and they congratulated her. Have a look at her clip!
Fans are totally disappointed on Umer's elimination, they are also sad on Nauman's elimination but Umer's elimination is getting a strong reaction, even the fans have said to boycott Tamasha. Well, in the end only 3 contestants will be left amongst those, one would be the winner. Aadi, Rauf Lala, Humaira, Saeeda, Mareeha, Saim and Maira have now left in the house. Here are a few comments about Umer & Nauman, have a look!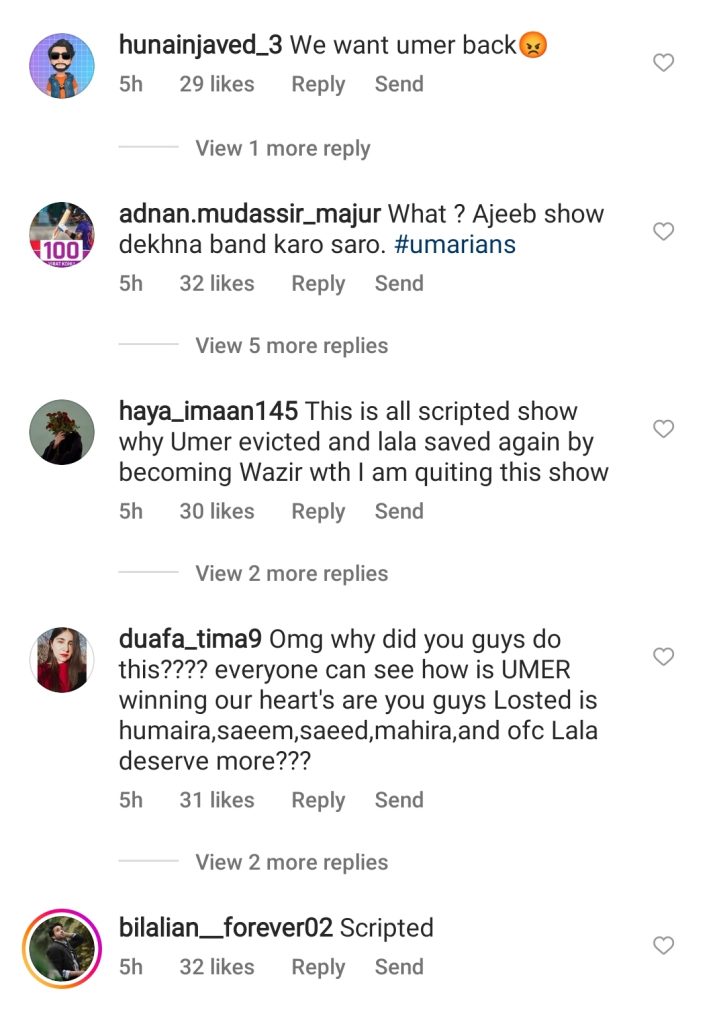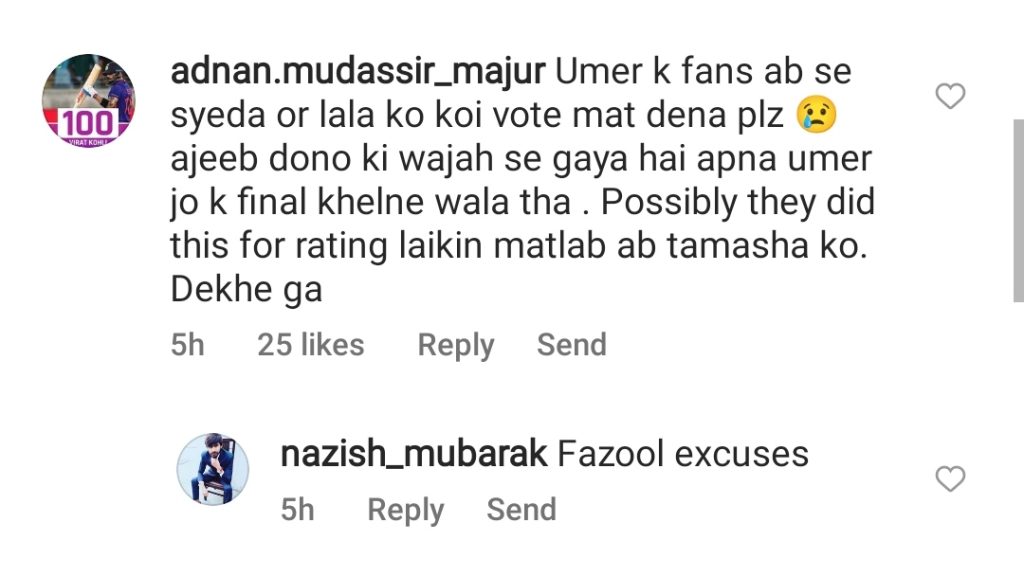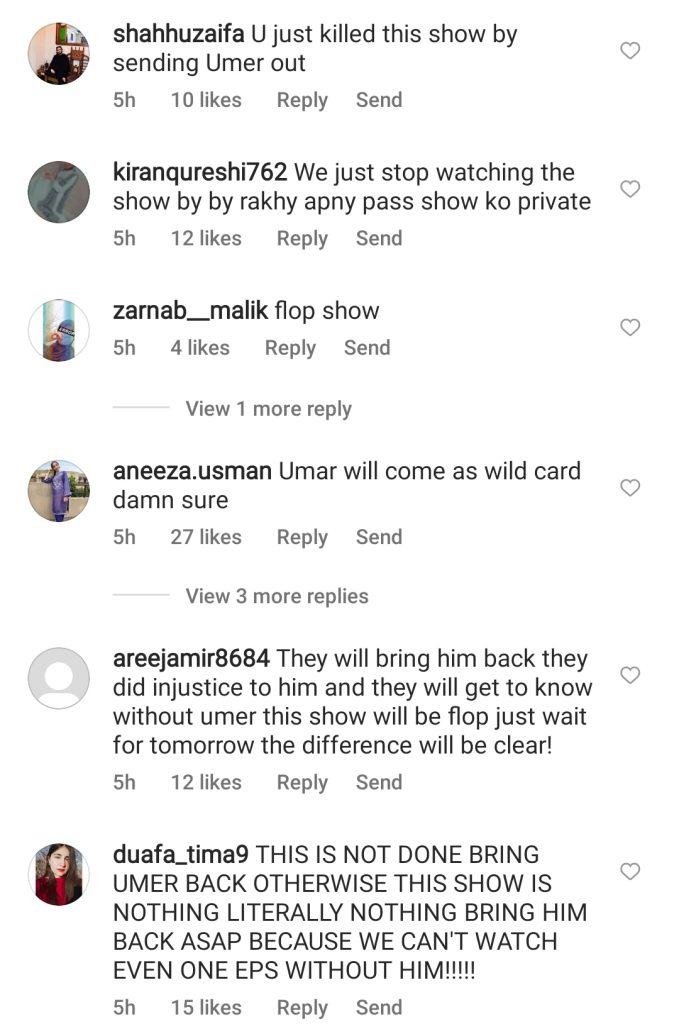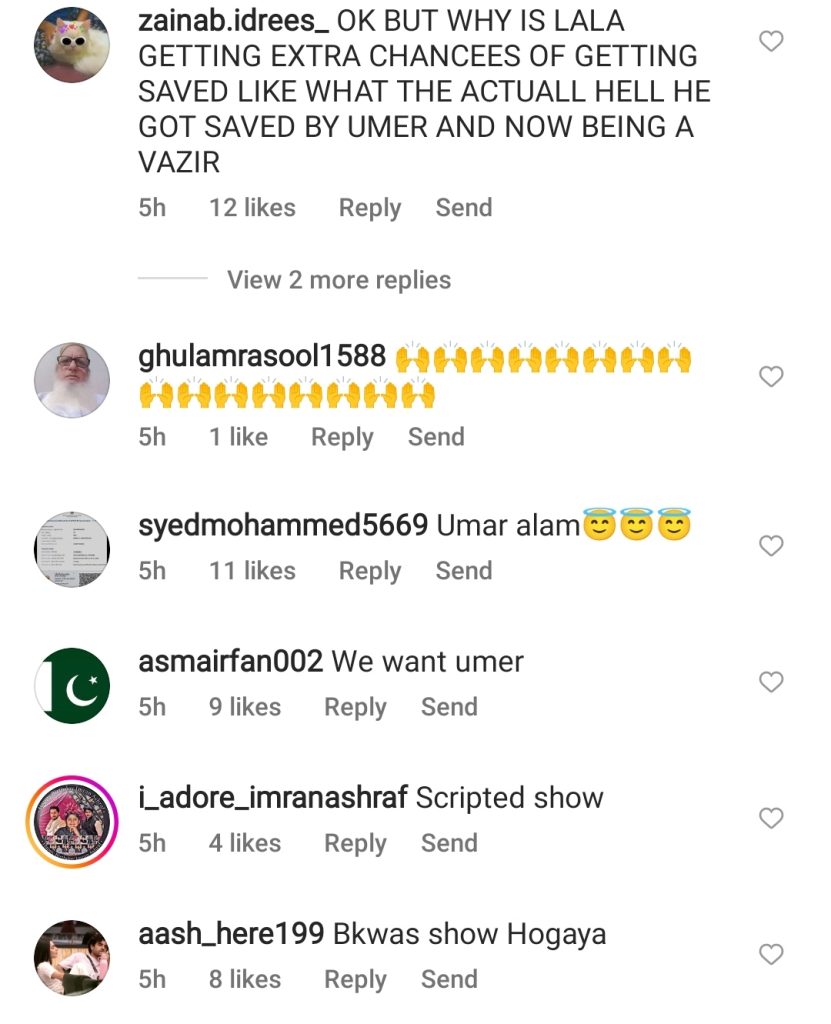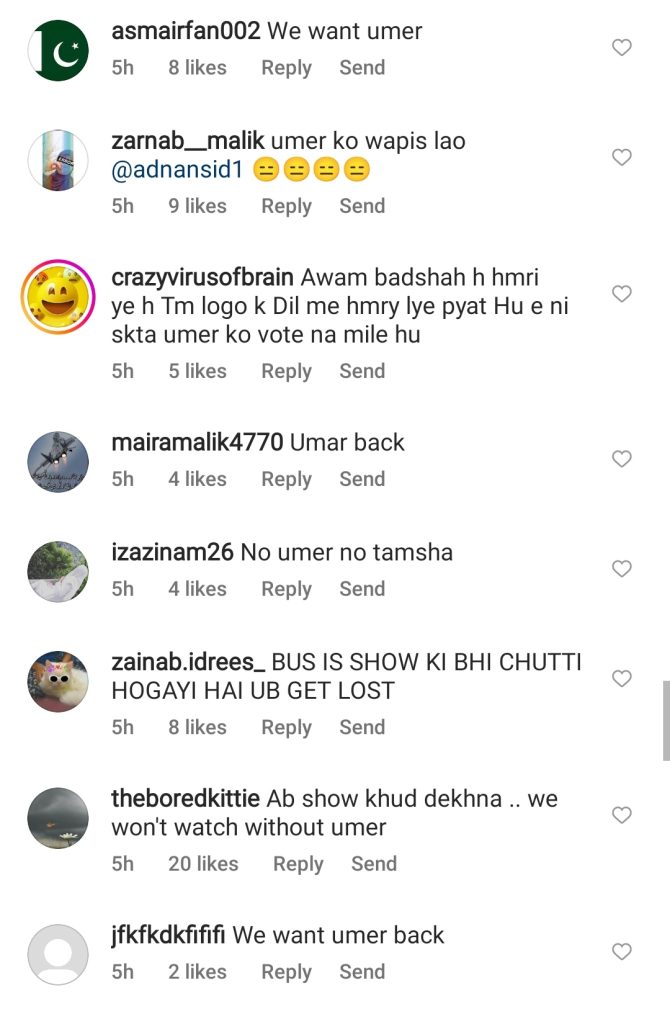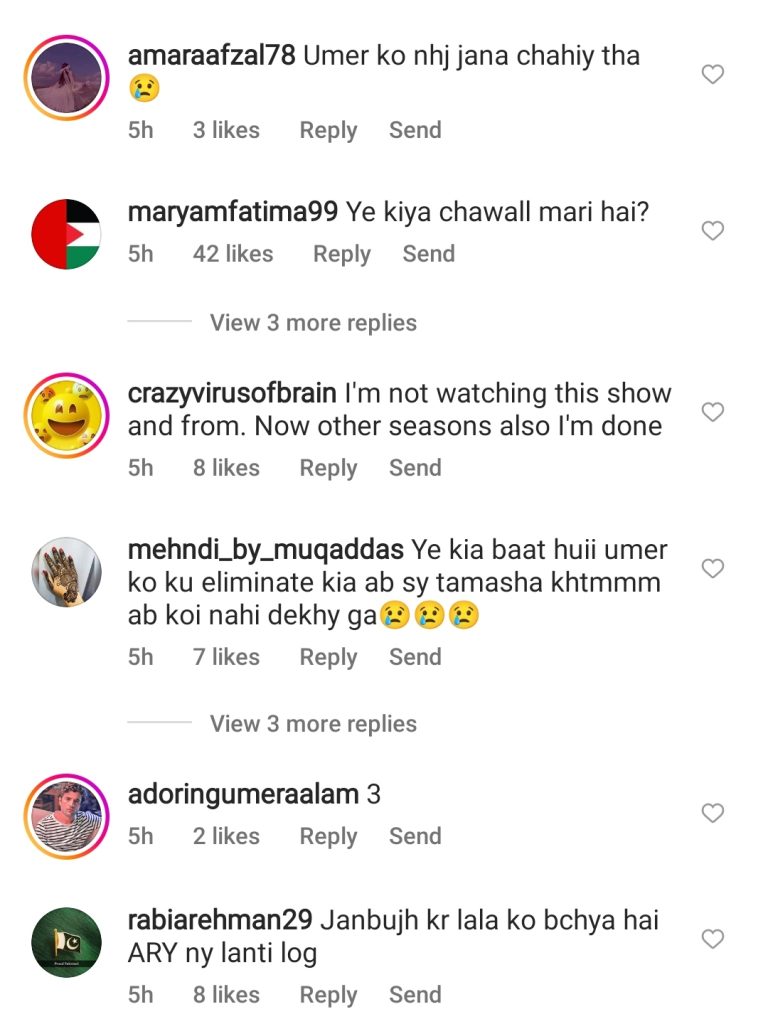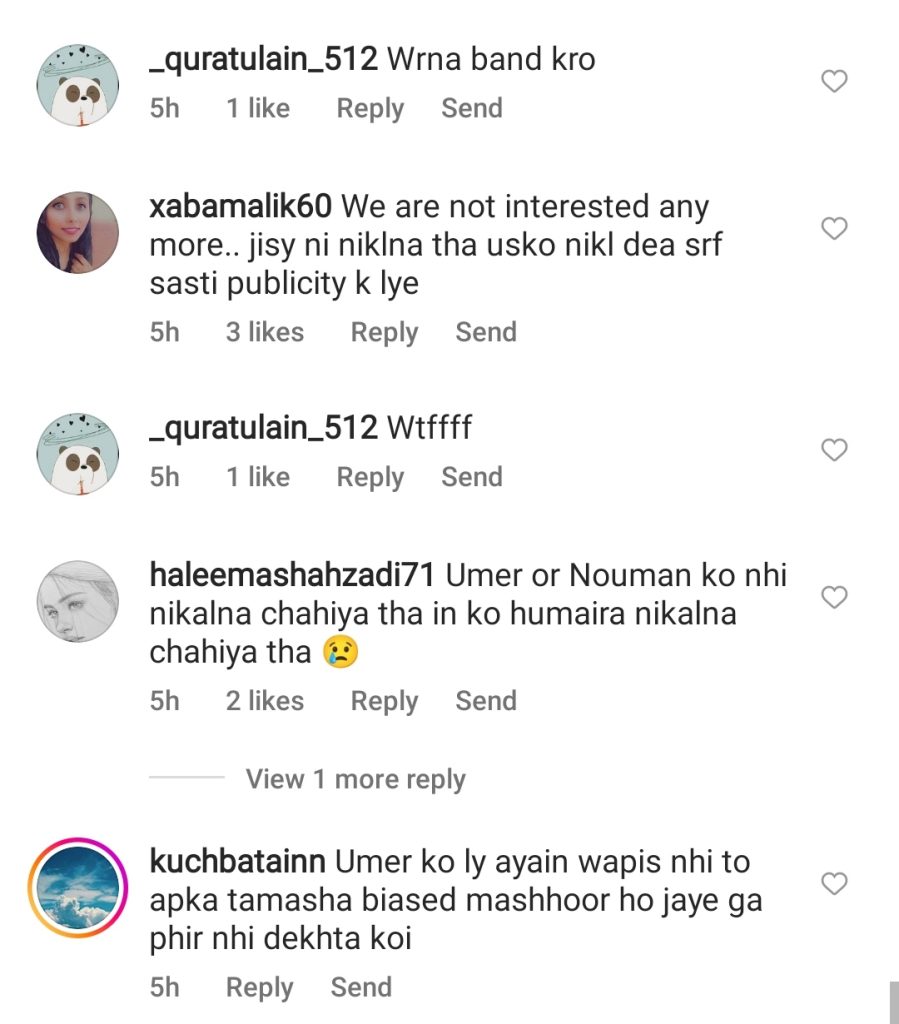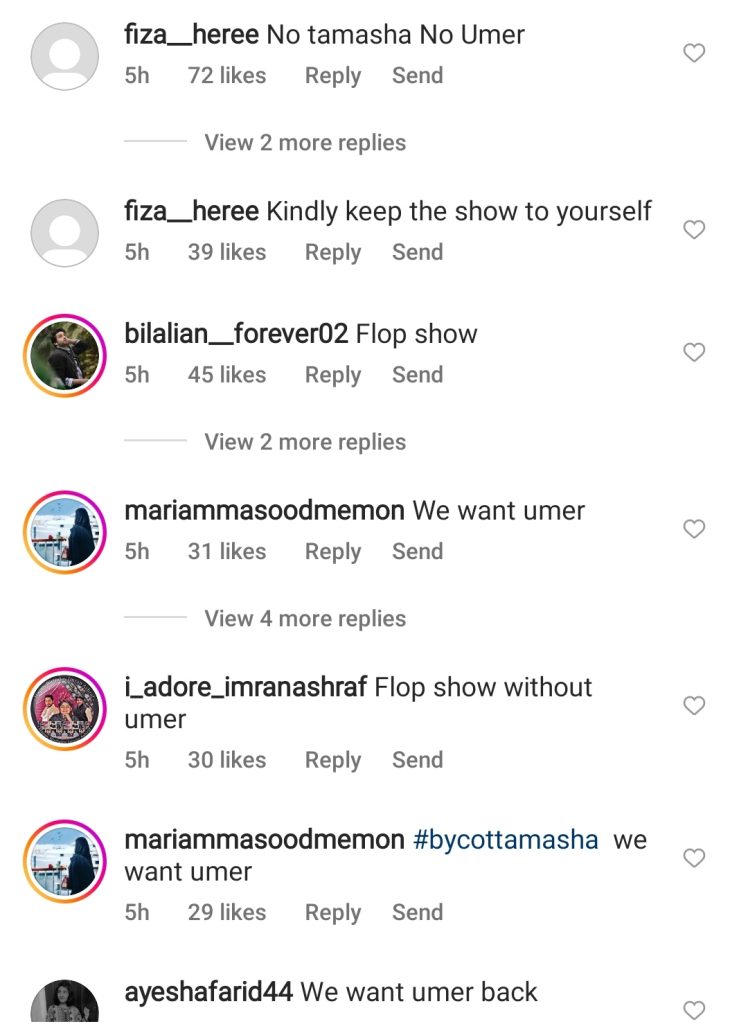 What do you think about the elimination? Was is justified or you wanted to see Nauman Javed and Umer Alam in house?