Cricketer Imam-ul-Haq recently went live on an episode of Geo TV's "Hasna Mana Hai". Whilst in the midst of the show, an extremely cute girl blatantly proposed to him. The entire audience, including the host Tabish as well as Imam-ul-Haq himself were both baffled as well as amused at the unexpected surprise.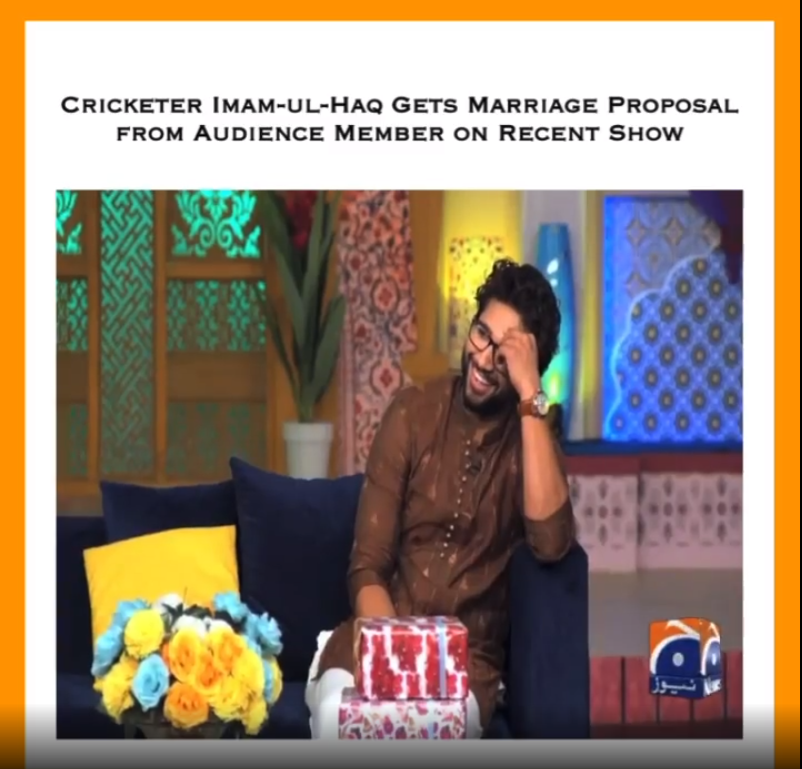 Imam soon came up with quite an ambiguous response after overcoming the initial shock. He responded to the bold and courageous girl by telling her to contact his mom for matters related to marriage proposals. Things got interesting especially when the girl readily agreed to follow Imam's suggestion. All she hoped for in return is for Imam to give his consent to their marriage beforehand.
All in all, the audience was thoroughly entertained by this half-joke and half-who-knows-what-else!
Soon, netizens throughout the country started bombarding the event with loads of eye-catching comments. Some of them openly criticized the girl for her shameless attitude; some praised her for being a lioness who's bold and fearless; and some couldn't wait to drag Imam out of the Tv screen and force him into this marriage.
The funniest guy in the whole scene was definitely Tabish; who stood there with a "Is that chick blind? I'm standing right here!" kinda look.