Curly Hair are hard to manage and a lot of people who have curly hair end up blow drying their hair which actually damages the natural beauty of curls. In Pakistan, a lot of actresses have curly hair but most of the time we see actresses with straight or styled hair. Recently, the gorgeous Berukhi and Humnasheen fame young actress Rehma Zaman has given an insight into her curly hair routine. The Humnasheen actress says that it is a complete process to keep the curls of hair defined,intact and tight.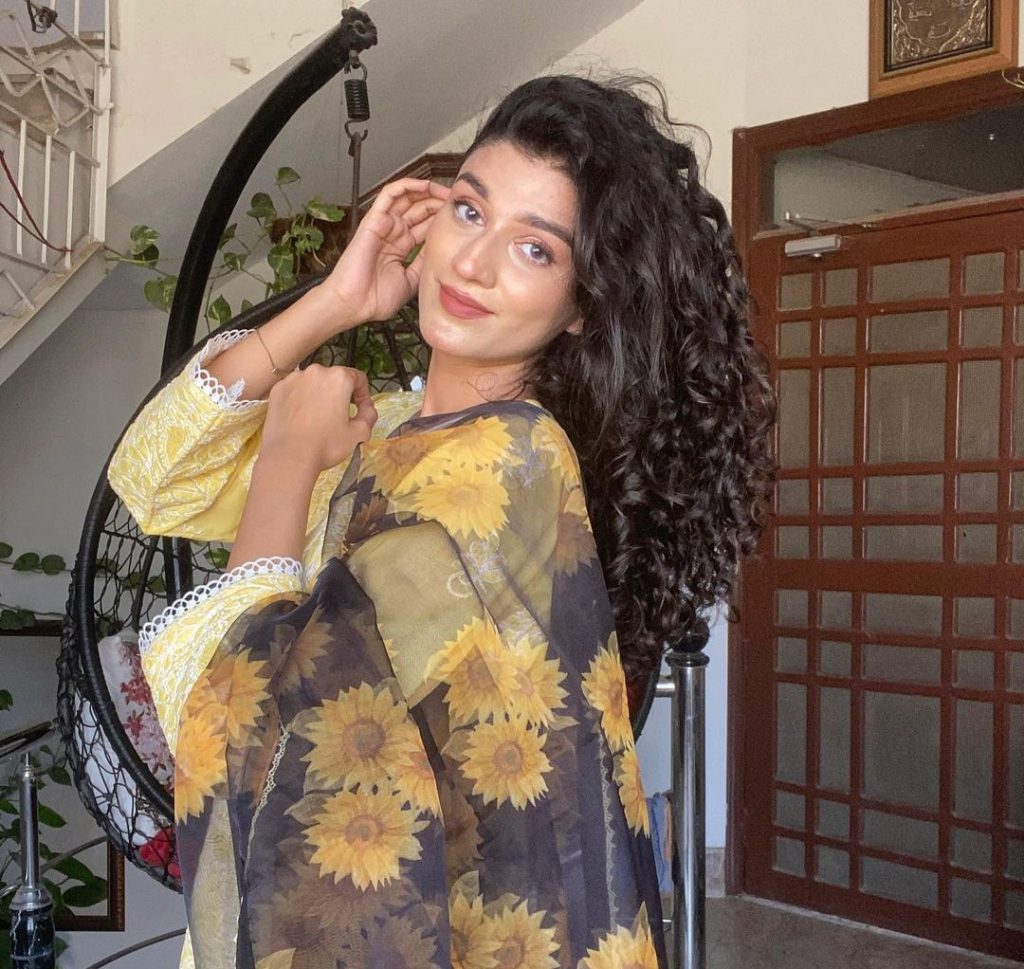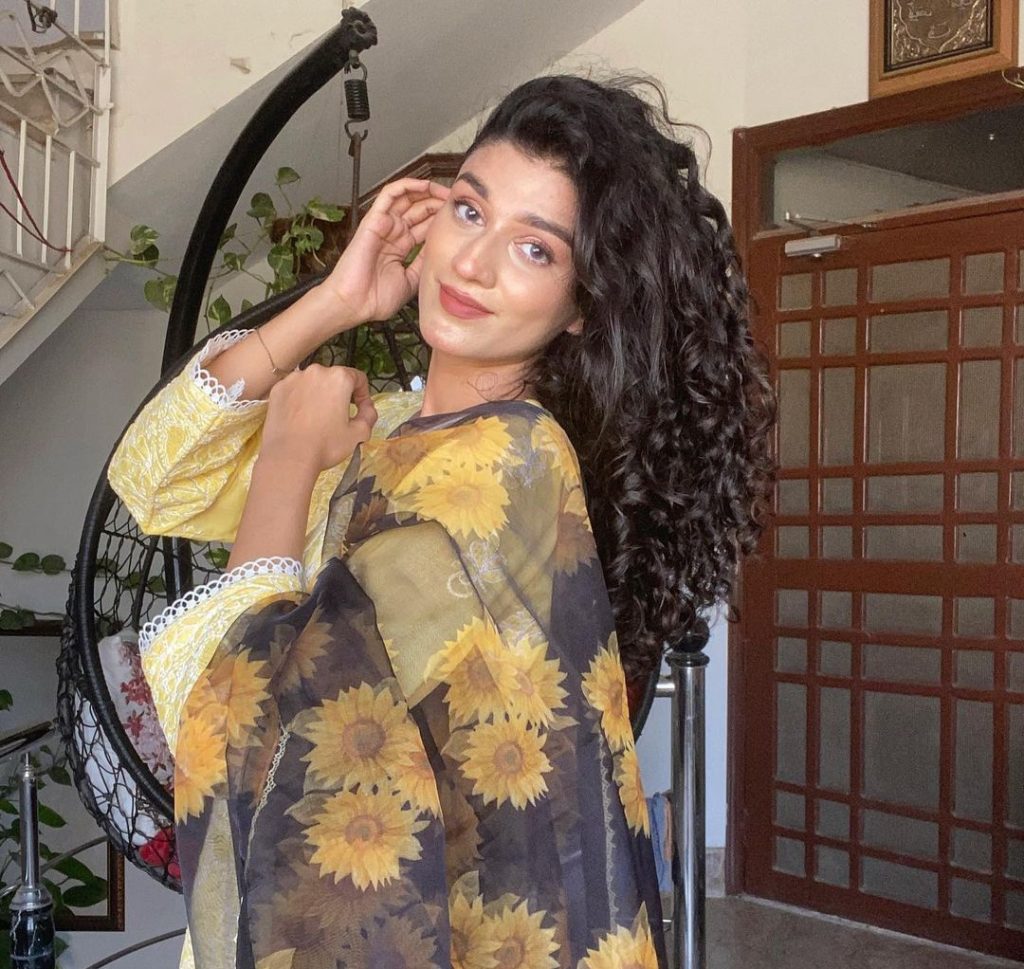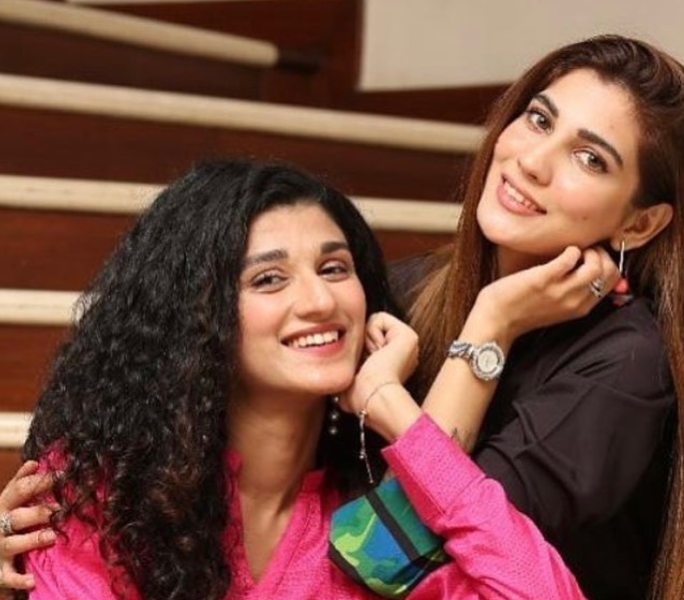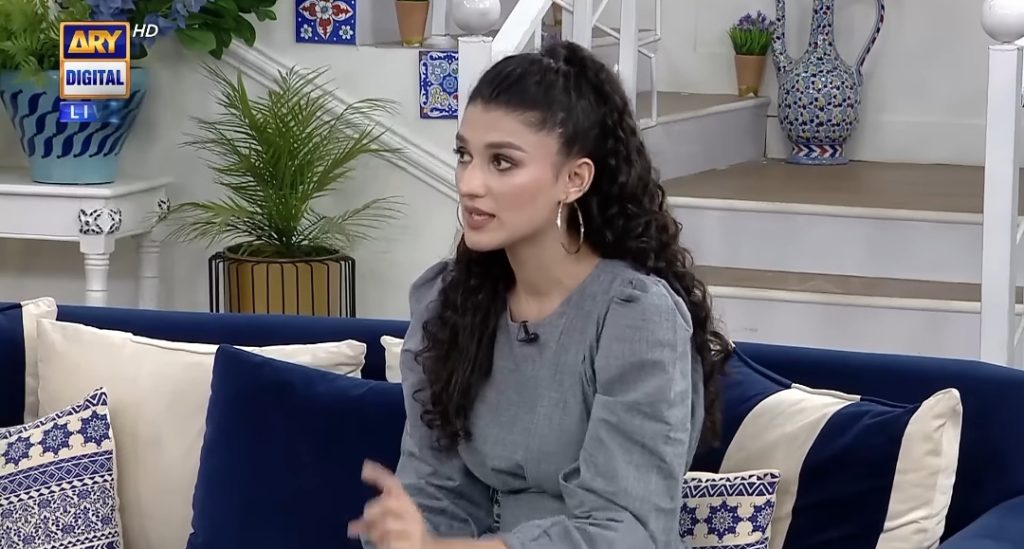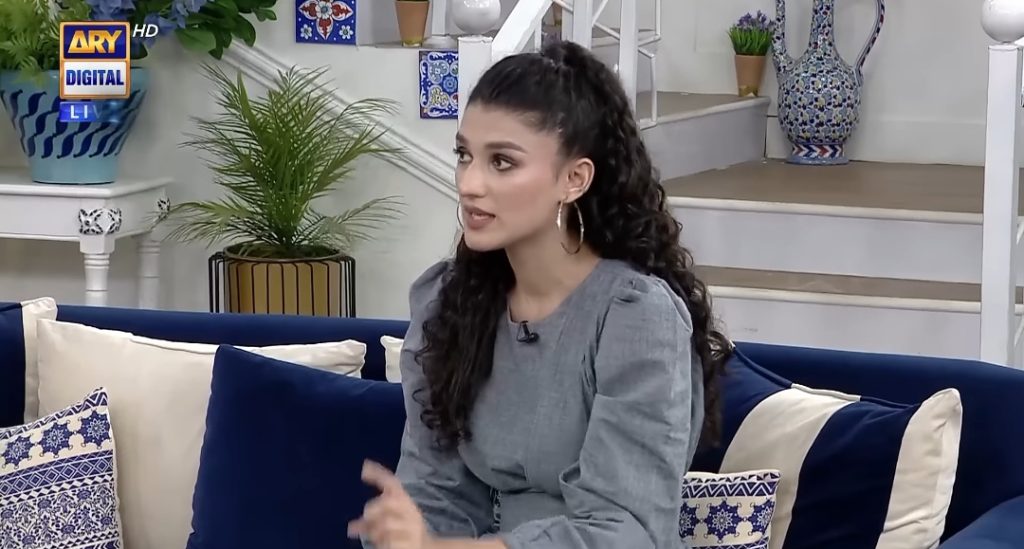 Rehma says that it difficult to manage curls but it is important to care to enhance the beauty of your curly hair. She took all her hair products in "Good Morning Pakistan" along with her and told about her "Go To" hair care routine.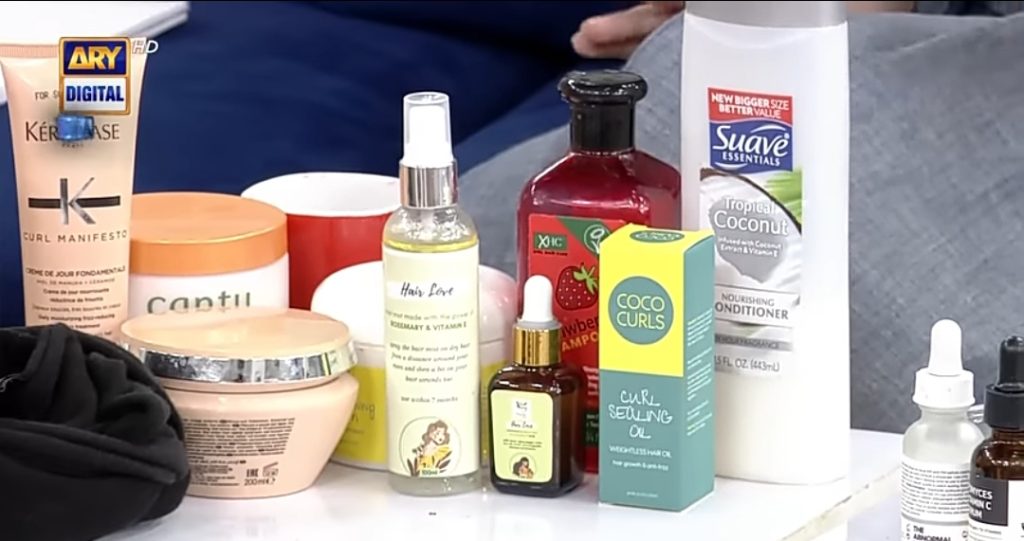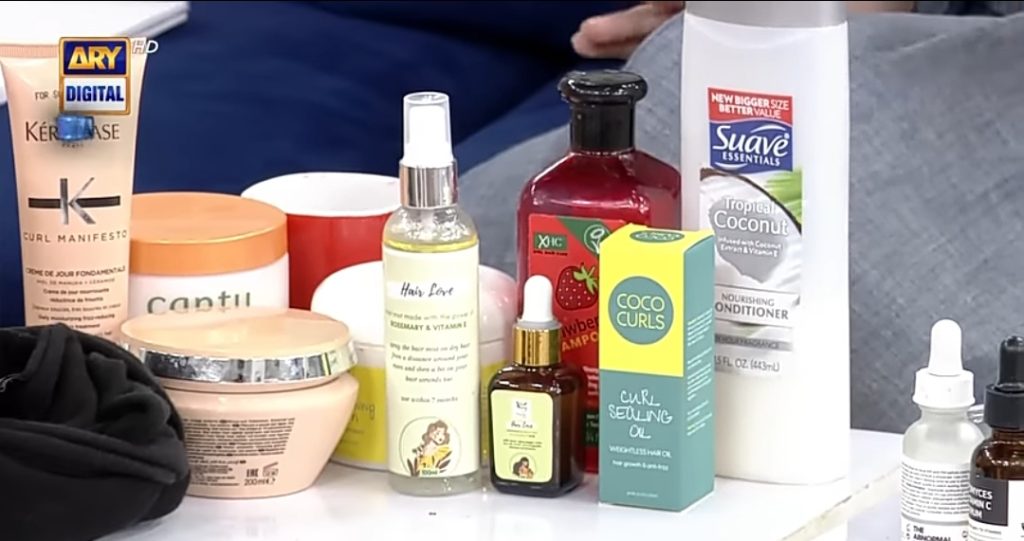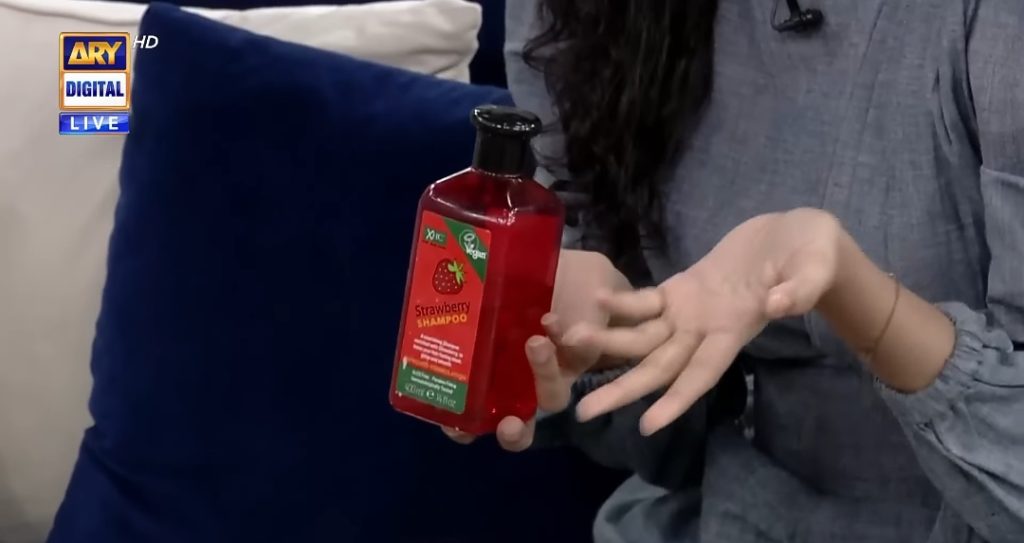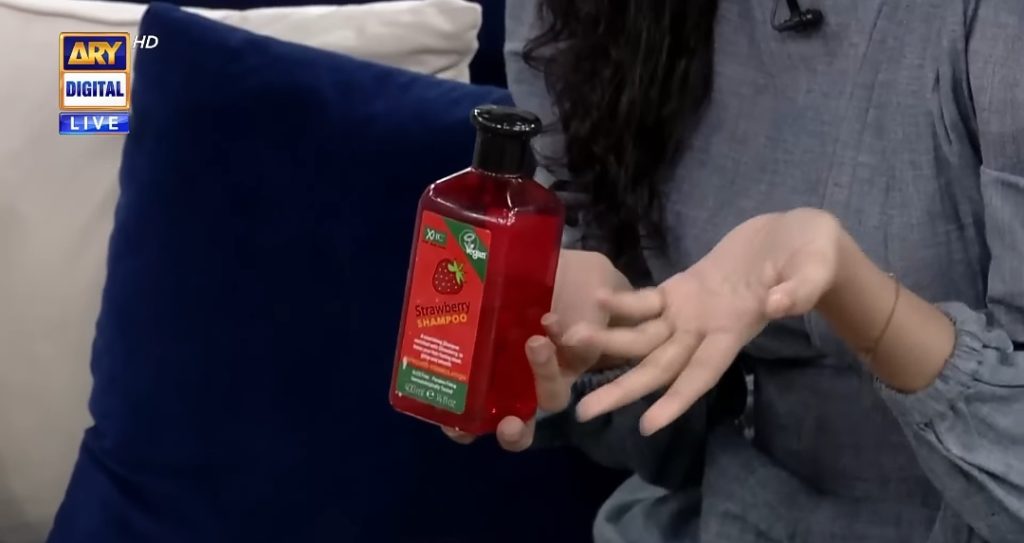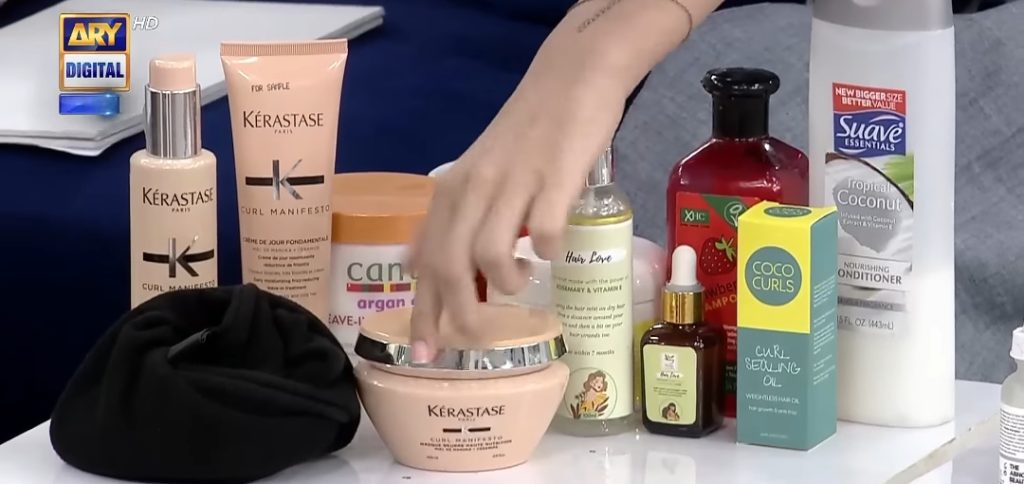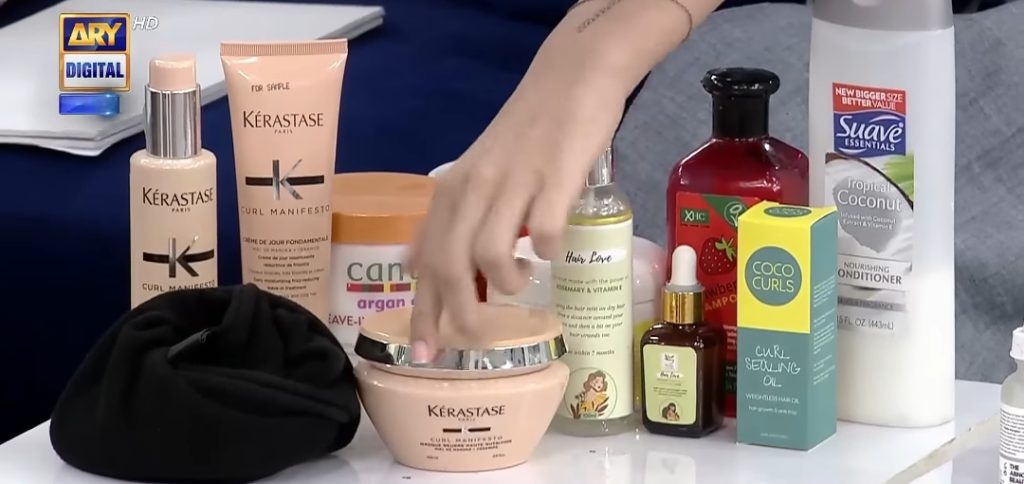 Rahma Zaman said, "for hair I use Coco Curl's organic hair oil which softens my hair, I use Kerastase mask which is amazing for hair, I wash my hair with this (Strawberry) Shampoo, it is sulphate free and can be bought from Imtiaz, I use hair conditioner by Suave which is easily available, most of the time I just wash my hair from conditioner, I do co washing (use conditioner as shampoo) also, most importantly, I use scalp scruber as it removes dandruff and lets your hair grow, after shower I use coco curl's curl defining cream, I use Kerastese conditionioner with curl hold gel, also I do deep conditioning. I use microfiber towel to plop up my hair, then I use sealing oil which tightens hair curl. Have a look at link.