Dananeer Mobeen is a popular Pakistani social media celebrity who got an instant fame after her viral video "Pawri Ho Ri Hay" made rounds on social media. In the beginning, she was known as the Pawry Girl. Dananeer Mobeen has now grabbed a good name and recognition.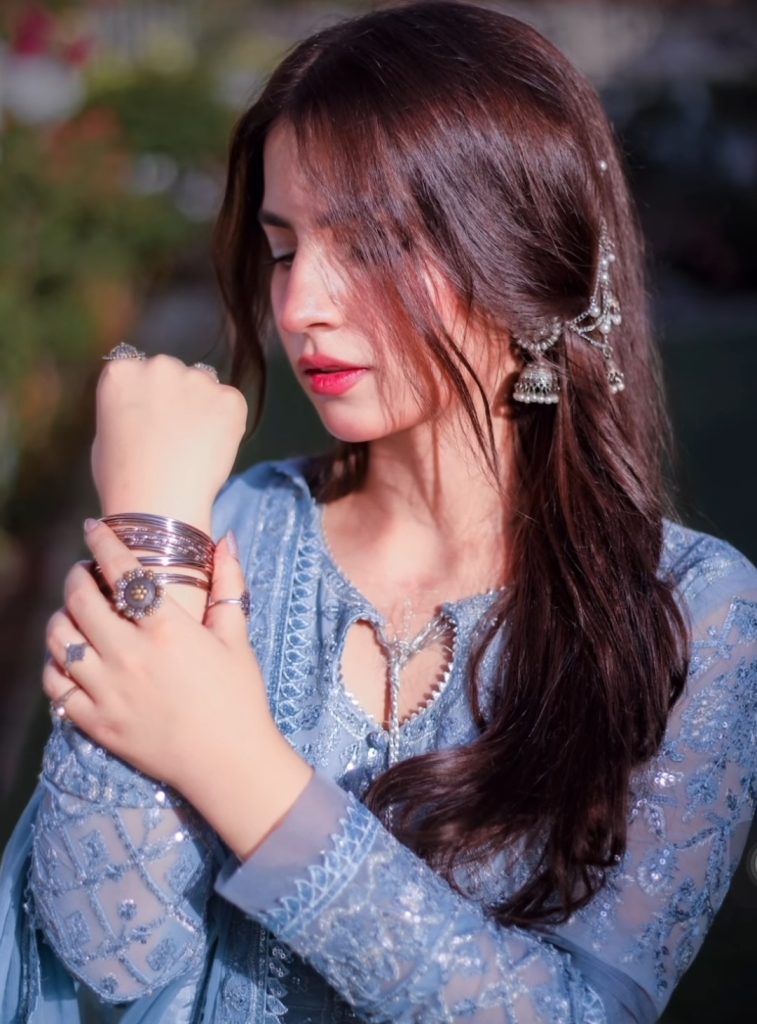 1. Birth Place & Child Hood Stories
Dananeer Mobeen was born in Peshawar, Pakistan. She was quite a naughty kid, according to her mother. Dananeer's mom revealed that she used to break alot of things including telephone sets. Dananeer Mobeen's mother also disclosed that she is fond of cooking since her childhood.
2. Is Dananeer Pukhtoon
Well, the cutest viral sensation is a Pakhtoon who is born in Khyber Pakhtoonkha. She often talked about her ethnicity. Here is when she revealed about it:
3. Her Military Background
Dananeer Mobeen is the daughter of a serving Army brigadier. Her father is a doctor of Pakistan Army medical corp. She has often talked about her military background in various shows. She says that her parents father thinks that Army isn't her profession as it's tough profession.
4. Her Education
Dananeer Mobeen is doing her graduation in Film and Digital Arts. Her degree is about Arts and culture and she's been doing various film making and Digital content creating tasks. She has plans to take CSS exams as well.
5. A Vlogger Before Viral Video
She was doing her daily vlogs and makeup tutorials. She already had more than 1 lac followers on Instagram and she was an established vlogger before getting insanely viral and famous. She says that she decided to become an influencer way earlier than viral Pawry video. Yes, the viral video has helped her a lot in establishing her career.
6. Her Nick Name
Her Nick Name is Jeena. She says that her family and friends call her Jeena. She also said that she never thought of opting acting as a career before her viral video.
7. Dananeer Mobeen's Other Skill
She has eloquent voice and she loves to sing. Dananeer Mobeen has often sung various songs and she says that she will release her song once it will be ready. She says, 'having a good voice isn't enough to sing a song but I have plans to release the song'
8. Getting Sinf E Aahan
She says that she got Sinf E Aahan after getting viral because Sana Shahnawaz spotted her after the viral video. She says that Sana referred her to ISPR and the ISPR team talked to Dananeer's father because he is in the Army.
9. Dananeer Siblings
She has an adorable sister Nafayl Mobeen who is the elder than her and they both share an amazing bond. Have a look at their video:
View this post on Instagram
10. Shares Amazing Camaraderie With Friends
Dananeer Mobeen is a super friendly person who shares an amazing bond with her friends and colleagues. Recently, she posted BTS of Muhabbat Gumshuda Meri. Have a look at the video:
View this post on Instagram
Here are a few real life pictures of Dananeer Mobeen: