Being a country with lots of potential, Pakistan is now known for its entertainment industry all over the world when we talk about the drama industry specifically.  However, if you go back to the era say 1980-90s', you would find despite of few resources available, the country enjoyed the phenomenon dramas like Dhoop Kinare, Tanhaiyaan, Nangay Pao, Anch, Ankahee, etc and it was at that time only that even our film industry came up with decent projects that are still cherished by the viewers. Similarly, the stage had its own values and I still remember my father watching the "Umar Sharif Show" in between the movies we used to get rented.  It seemed more like a dilemma that after touching the peaks of success, both, the film and the theatre lost the respect and charisma they once had, dramas being constant more or less.
Now that we say, and in fact see that our drama industry has evolved like anything and are getting appreciations from the world outside, it was our film industry and the theatre that needed a miracle to happen for them and wonders, Theatre seems to have its break, all thanks to NAPA and our drama celebrities.
Youtube
http://youtu.be/aCEMHmdmoIo
Tune
The OLD theatres
After having great performing artists like Moin Akhtar  and Omar Shareef,  the stage of Pakistan turned into a vulgar platform where the women of the nation(A Muslim nation) were seen selling their dignity and morality for the sake of  few returns. The auditoriums that were once filled with decent audience were replaced by the people of a particular class who became the soul buyers of items like "O gujra we", and unpredictable moves made by stage performers like Nargis. It was only few days ago that I actually saw the video of a theatre, been recommended by a friend and trust me, it was more than a shame. 
It is obvious that no father would take his daughter to watch this and as said above, our stage industry became a curse and a symbol of indecency, leading to another door of entertainment been shut for the people of Pakistan.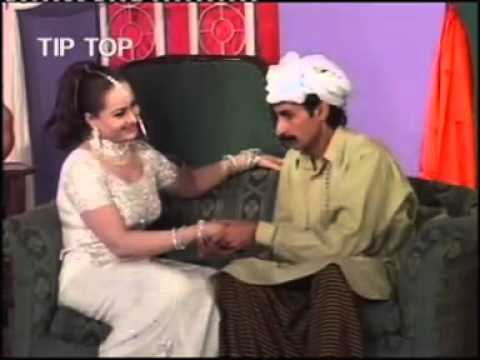 The revival!
Though there can be a difference of opinion but all I believe is the fact that the credit that goes to the revival of Pakistan's entertainment industry, is all limited to the celebrities who are now showing their incredible talent on screen, say Faisal Qureshi, Amina Sheikh, Saba Qamar, Shan, Fawad Khan, Fahad Mustafa, Humayun Saeed, Mahira, Sanam Saeed, Ayesha Khan, Sanam Baloch and other young actors who have not only contributed in upgrading the drama, but have also played their best when a movie was given to them.  Although a minute one, yet there is some change enough noticeable in our film industry and there are movies like Bol, Khuda K Liye, Ramchand Pakistan, Chambaili, Lamha-The seedlings, etc where again, the same faces have taken up the control and had come up with better results. However, Lollywood still has got a long way to make.
Fortunate enough, the theatre of Pakistan seems to revive once again where we see our talented actors who have actually studied acting and arts, emerging on the platform.
Dhani-The Theatre!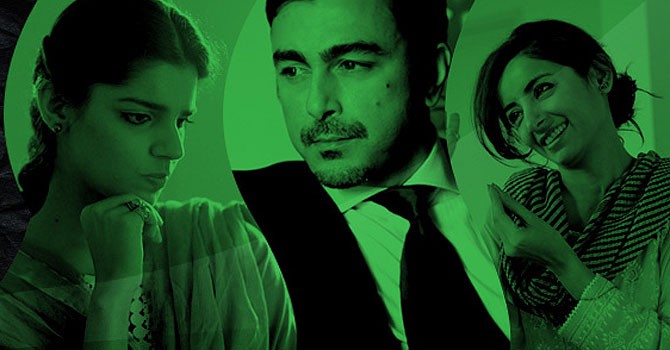 Been written by Imrana Maqsood and Amra Alam, produced by Shan, Dhani is a story of two characters Ruqaiyya and Rashida which are been adopted by two of my favorite actresses, Sanam Saeed and Sarwat Gillani. This is a 15 days based theatre been performed in Arts Council, and it is for the  first time in my life that I have actually seen how a  stage show can be and should be. From the acting to the costumes, from the story to the props, everything about this stage show is exceptionally great and thanks to media and the people, who are playing their part well, the show is getting a respectable coverage as well.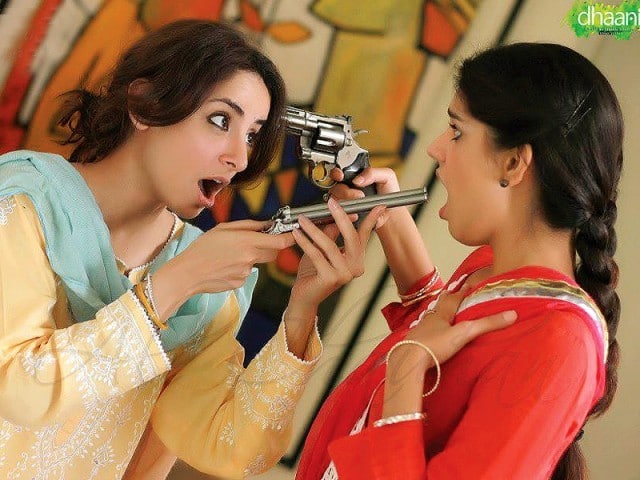 Though, I had not personally seen the show yet, it has been recommended by two friends of mine that it is a must-watch show. It is, however, more than a treat to see an immense development in the field which was left neglected by the cream of the society, further taking it into darkness.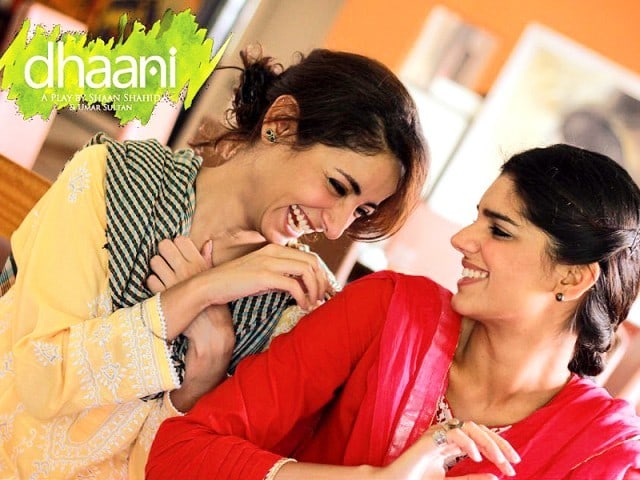 Try watching Dhani which would reach its end on May 31st, plan your schedules to see the first brick been laid towards the revival of the Pakistani Theatre!
Best Wishes,
Nida Zaidi