Pakistani actor Imran Abbas has lost faith in Pakistani cinema. He was disappointed after watching a newly released Pakistani movie. He had an awful experience of watching this movie.
He posted on his Facebook account and wrote, "Watched a recently released Pakistani film last night and came back with immense disappointment and severe migraine. Undoubtedly it's one of the worst 3 hours cinematic experiences I had in the last year."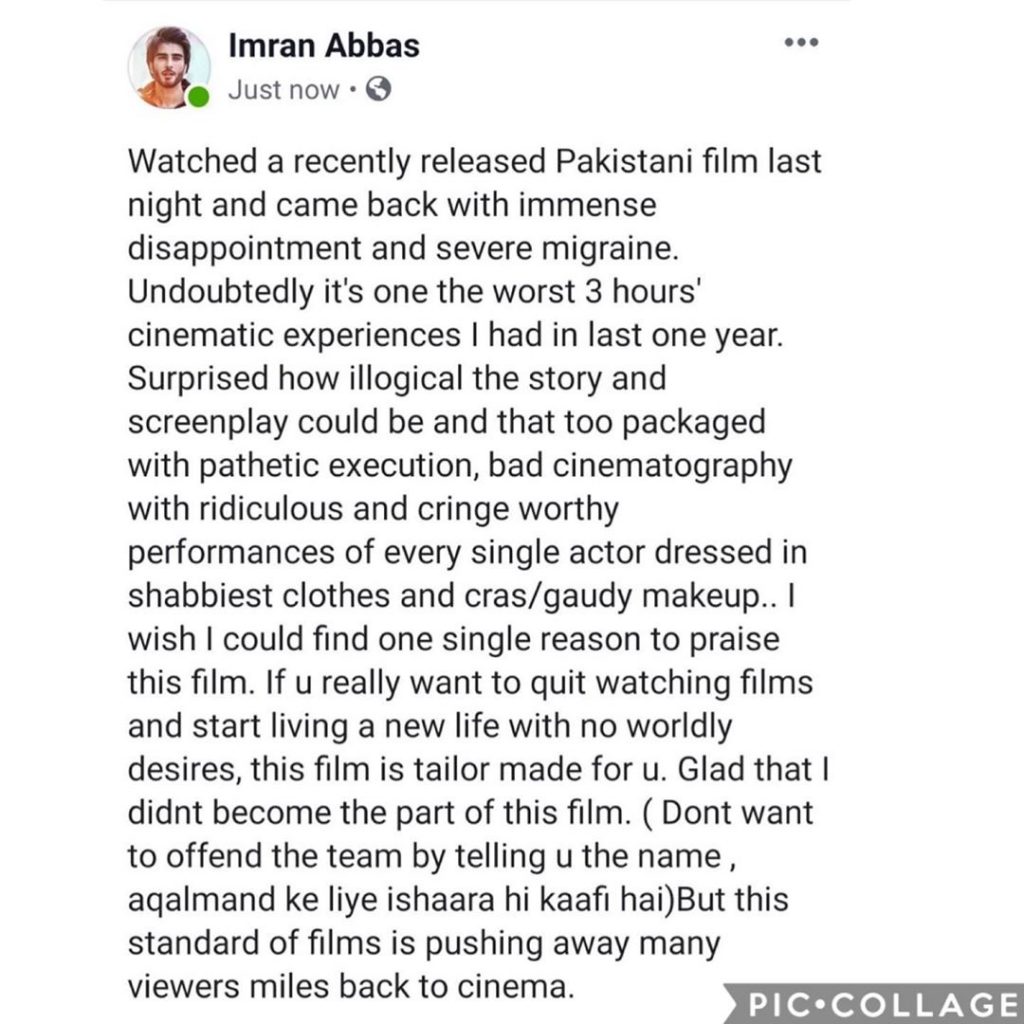 Imran was quite surprised about how illogical the movie was and said, "Surprised how illogical the story and screenplay could be and that too packaged with pathetic execution, bad cinematography with ridiculous and cringe-worthy performances of every single actor dressed in shabbiest clothes and cras/gaudy makeup."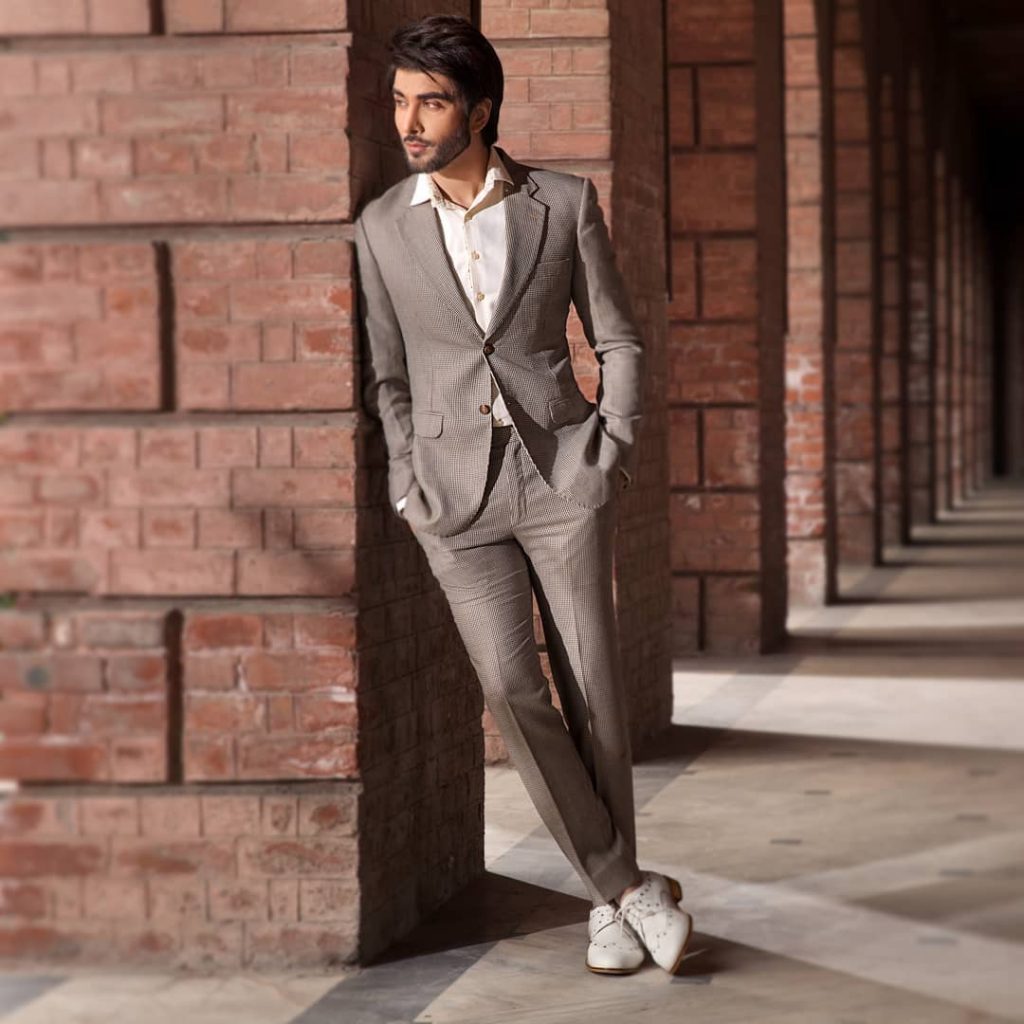 He continued and shared, "I wish I could find one single reason to praise this film. If you really want to quit watching films and start living a new life with no worldly desires, this film is tailor-made for you."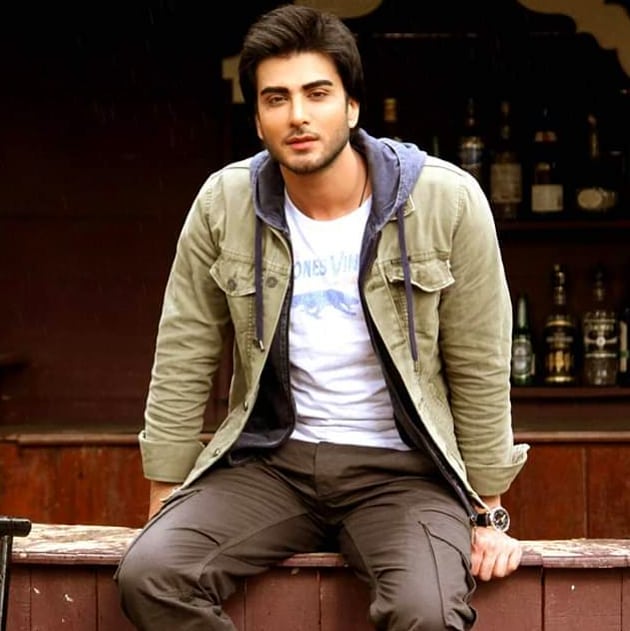 He was more than happy that he was not a part of this film. He said, "Glad that I didn't become the part of this film."
He didn't disclose the name of the movie and said, "Don't want to offend the team by telling you the name, aqalmand k liye ishara he kaafi hai. But this standard of the film is pushing away many viewers miles back to the cinema."
As he didn't reveal the name of the movie people were curious and some guessed the name of the movie. Let's check out the comments section to know the name of the illogical movie as said by Imran Abbas.












Most of the people guessed it must be Kaaf Kangana. What do you think about this? Let us know in the comments section.