Showbiz can be a tricky profession to be a part of especially when it comes to the personal life of the celebrities. It becomes difficult at times to draw that line between private and public life especially when a celebrity is actually quite open about their private life in public. One minute these celebrities want the public to know exactly what is happening in their private lives and the next second, they want the public to leave them alone. Agha Ali and Sarah Khan were two such celebrities who made their relationship public. The fans fell in love with them and it won't be wrong to say that they were waiting for them to announce a wedding date soon. Agha Ali and Sarah Khan worked together in dramas, they also participated in morning shows , they had several modeling shoots together, walked the ramp and were seen together really often in the pictures on social media too. They also hinted in different interviews that they were planning to start a production house after getting married.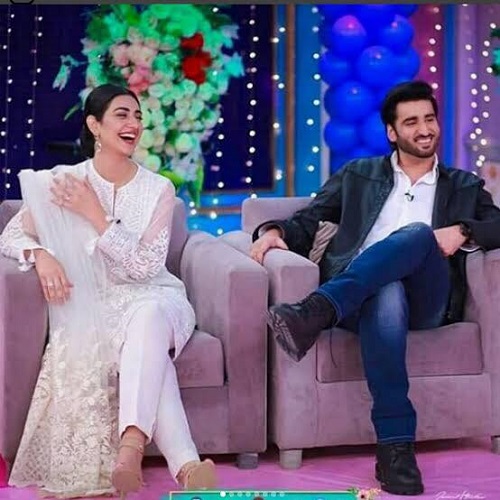 All of a sudden when Sarah Khan and Agha Ali stopped following each other on social media and removed each others pictures from their social media pages, fans were astounded. They wanted to know what had happened, why did the couple who always looked so happy became this estranged suddenly.
Sarah Khan has never talked about the break up even though people asked her just as many questions as they asked Agha Ali. Agha Ali however has quite often talked about the break-up and the way it affected him.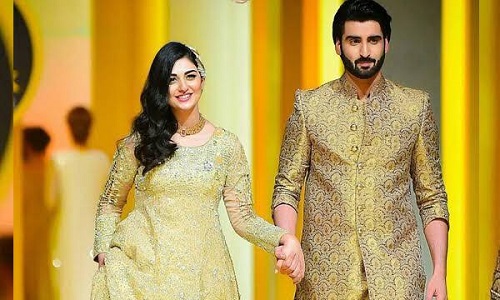 Here are some clips showing what Agha Ali had to say while he shared the details about the break-up between him and Sarah Khan.
The First Time
Agha Ali talked about the break-up and confirmed the news while he was invited as a guest on the show Chai, Toast aur Host. He said that he understood that people had the right to know but at the same time he said,
"All those people who write nasty things on my wall, saying things like men are unfaithful and why did you leave her. You have no idea what affect this has on me. Mind your own business."
At the same time he acknowledged the love of all his fans and said he had great respect for Sarah Khan. Agha Ali also said that although this was a terrible phase of his life but in the future if he feels he needs to make something public, he will do so.
The Lessons He Learned
While talking to Waseem Badami about the break-up Agha Ali revealed that now he had learned that he needed to keep things about his personal life, private. He also shared that another reason for the break-up was his possessive nature. He said,
"I cannot be possessive selectively, if someone wants me to care for them completely in one department and expects me to be totally undemanding in others, well I can't do that!"
Why It Didn't Work Out
Ahsan Khan asked a very direct question while inquiring about Agha Ali and Sarah Khan's wedding plans. He did not take Sarah Khan's name but he asked why Agha Ali wasn't getting married now. Agha Ali said clearly that he had all the intentions to get married to Sarah Khan but it did not work out. While giving an answer to Ahsan Khan's next question he indirectly told why it didn't work out. Agha Ali said that he will get married to a girl who stays the same and does not change. So that basically means that when they met and fell in love, Sarah Khan was a different person but as time passed, she changed and that is why it did not work out. Agha Ali also said that the priorities changed which is why they had to break up.
These clips show how open Agha Ali has been about the ending of his relationship with Sarah Khan. Sarah Khan on the other hand has clearly asked these hosts not to ask her such questions because whenever she comes as a guest on the same shows no one ever talks to her about this topic. In one of the old interviews Sarah Khan said that if she could swap her personality with someone, it would be Agha Ali. It is more obvious than ever that Sarah Khan and Agha Ali are two different people, one is more open about his struggle and the other one keeps things to herself.