ARY Digital's latest project starring Yasir Nawaz, Neelam Muneer and Imran Ashraf started airing recently. For the promotion of this play the cast was invited to Nida Yasir's morning show 'Good Morning Pakistan'. In the play Yasir plays the role of a very submissive husband and since Yasir and Nida are married in real life Nida enjoyed every bit of this character. She loved how Neelam plays an authoritative wife in the show and actually calls Yasir 'Mota aur buddha'.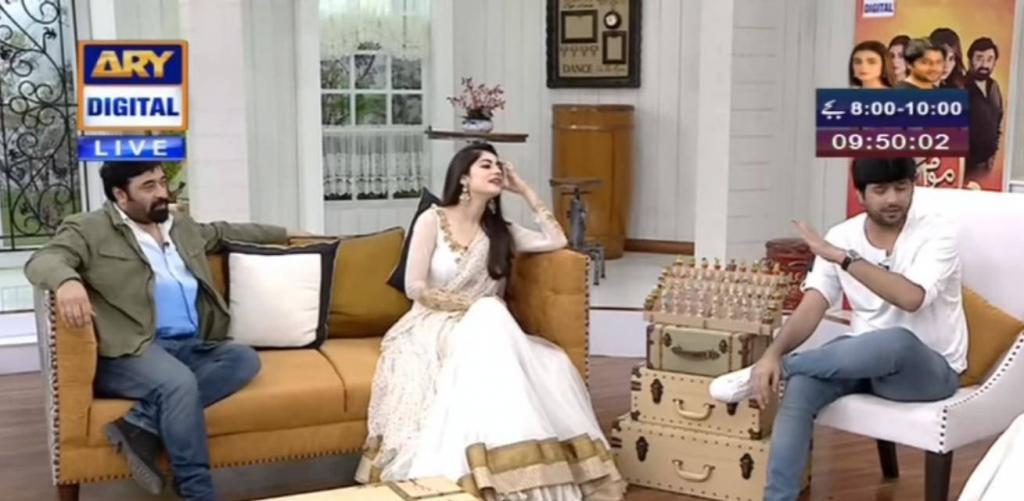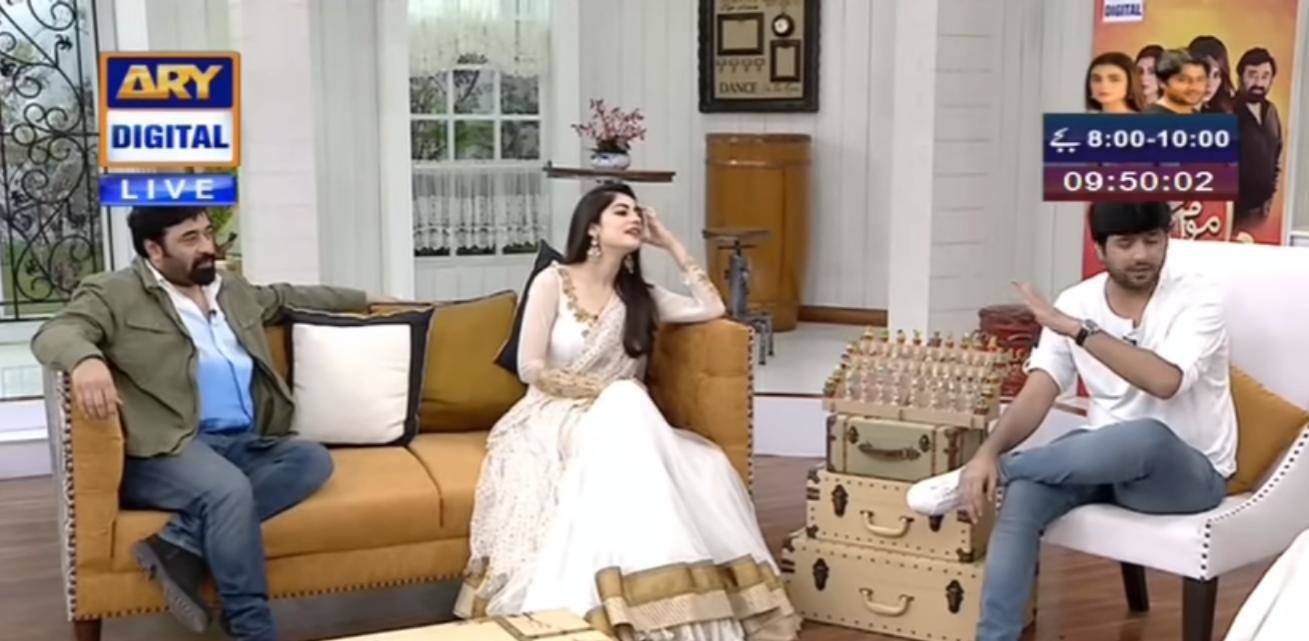 Other than the play the cast also talked about their personal life experiences. Neelam Munir was called 'dentonic' by her friends because of how much she laughed on the other hand Nida was called 'suki' because of how skinny she was. When narrating the weirdest experience with common people Yasir narrated that while his sit-com was being aired one day he was standing on the road waiting for his driver as a guy walked up to him placed his hand on Yasir's tummy and said 'Boss isko kam karo'.
Neelam narrated this one time when she was outside with her sister and 'Crazy Kia Ray' from Dhoom was the latest number those days a guy catcalled her and said 'sexy lady on the floor'.