Director Haissam Hussain is no more working on film Bin Roye Aansoo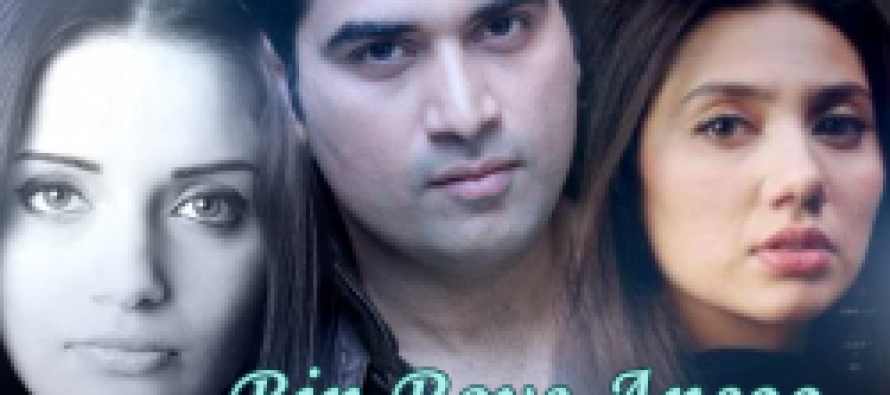 HUM TV is producing a film Bin Roye Aansoo starring Humayun Saeed, Mahira Khan and Armeena Rana Khan. The film is based on the novel of Farhat Ishtiaq and directed by Haissam Hussain. One spell of shooting of film is already completed in USA. But director Haissam Hussain is now no more working in this film.
As per one media report, Haissam left the set of the film during shooting in Karachi and refused to participate further. The reason for this not disclosed in the report. After withdrawal of Haissam the producer is now utilizing services of director Shahzad Kashmiri and Saife Hassan to complete the rest of the film.
Full content from Urdu Daily Dunya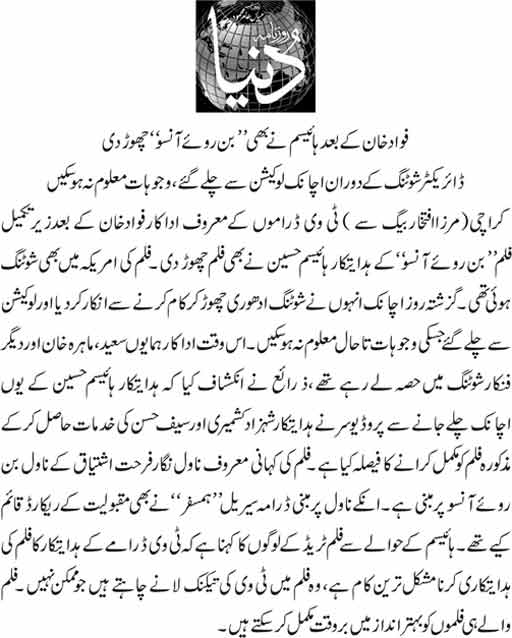 Rashid Nazir Ali
---