According to reports, Dr Aamir Liaquat Hussain has decided to quit BOL TV and is in talks with 24 News. However, Amir Liaqat is yet to confirm the news, whether this change is permanent or temporary!
Amir Liaquat is in news since last few months as he was banned by Pemra for his controversial show 'Aisay Nahin Chale Ga' on Bol TV. The news of joining 24 news, came as a shock for the viewers' since he recently announced a game show on Bol TV during Ramazan.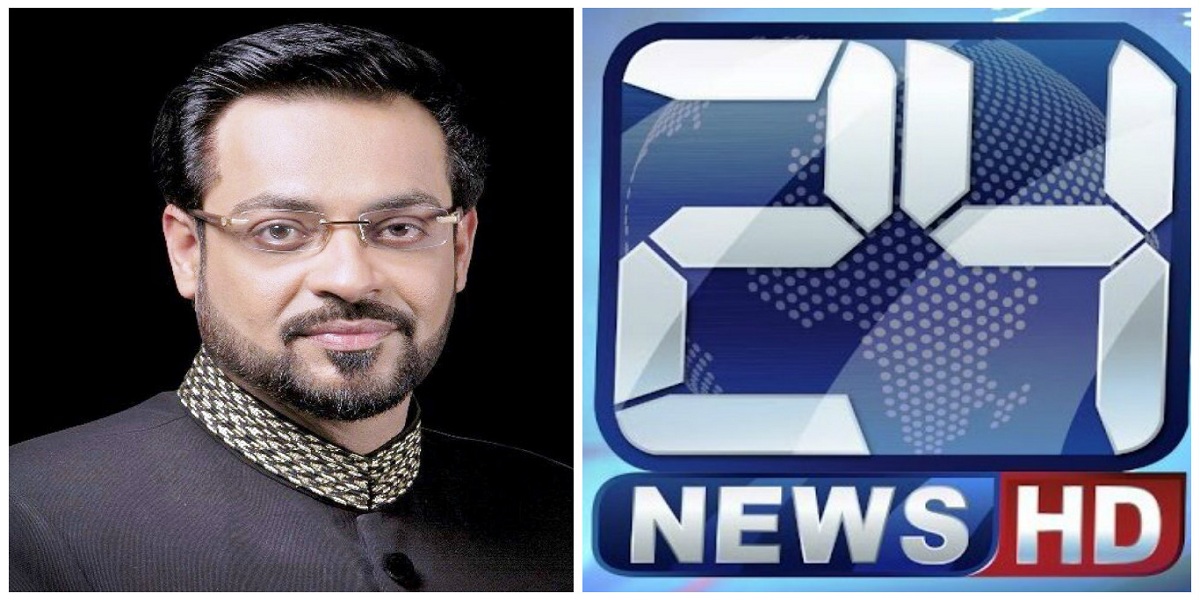 However, if reports are to be believed then the popular host will be hosting the first ever Ramazan transmission on 24 News. Maya Khan is already in the Ramazan transmission team and with Amir Liaquat stepping in, this could be one of the biggest transmissions of the year.