Chupke Chupke is one of the most famous Ramazan plays, it is currently airing on Hum Tv. Chupke Chupke has everything from a stellar cast to balanced humor and also an engaging storyline.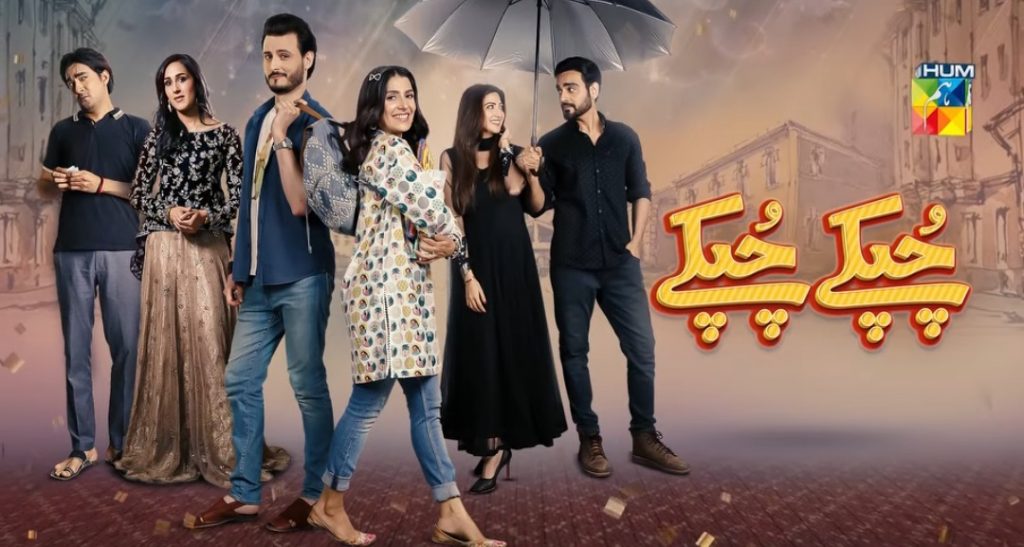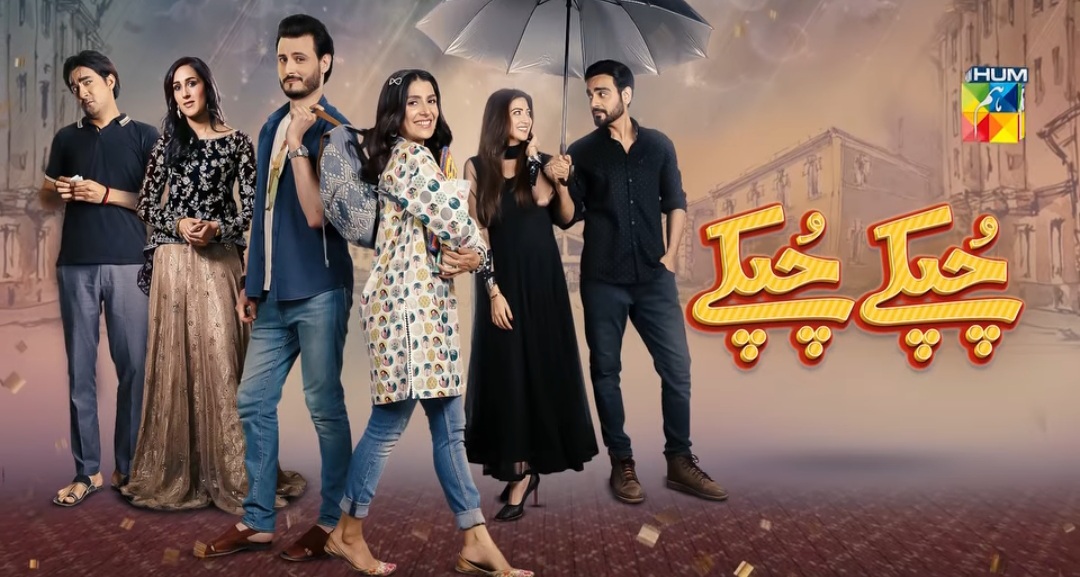 After the first 6 episodes, a serious issue has been raised by the audience regarding Chupke Chupke. Ali Safina is playing the character of "Miskeen" who is basically married to "Gul" (Mira Sethi) and lives in his wife's house. The only duty of Miskeen is to look after the kitchen and to do all the other house chores.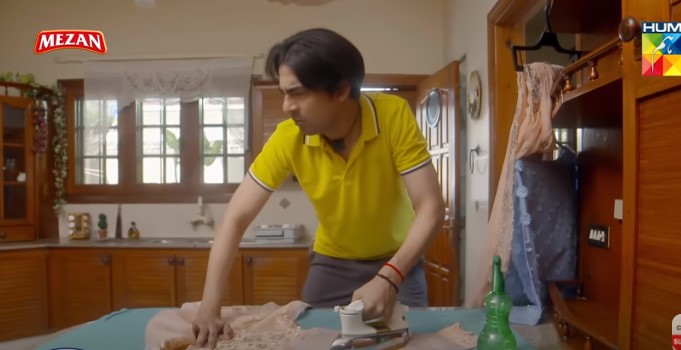 Miskeen's in-laws and wife never leave a chance to insult him and making him realize that he is useless and only a burden to the family. Netizens are not agreeing with this problematic portrayal of Ghar Damad.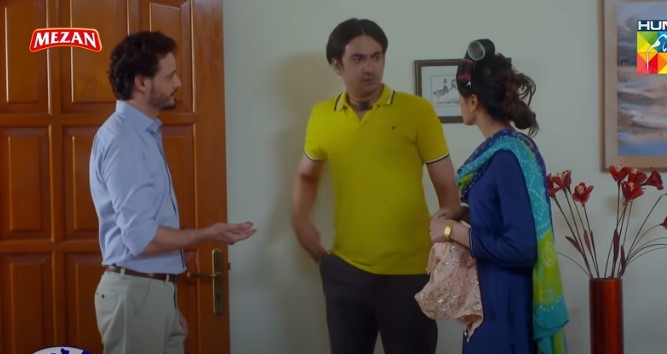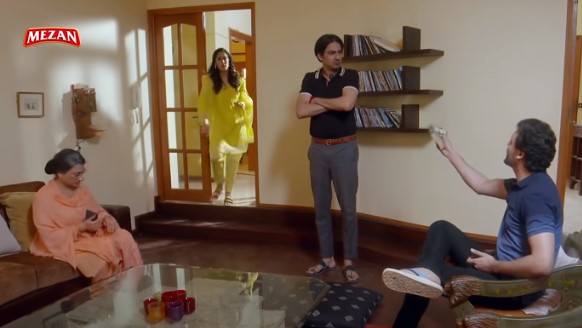 Kanwal Ahmed who is famously knwon for hosting her own web-series "Conversation with Kanwal" talked about this issue and many peole came in her support. Let's have a look at Kanwal's tweet:
Trust our dramas to disempower audiences by reinforcing problematic stereotypes. Such as here the 'ghar damad' character is an object of constant ridicule.
Only yesterday a woman on SSP was asking how she & sisters can manage her old parents as none of them can move in with them. pic.twitter.com/58F51J3Qc2

— Kanwal Ahmed (@kanwalful) April 17, 2021
Here we have the response that Kanwal's tweet got.
It is ridiculous, parents should be able to live with any of their children and I have seen daughters taking care of their parents. Interestingly I met this Muslim Indian lady from Kerala India and she told me that it is traditional that parents live with their eldest daughter.

— non-native. (@a_sahar26) April 17, 2021
In other Muslim countries most parents prefer to live with their daughters as it's not a norm to ask a DIL to serve them. It's the daughters and the sons who serve them, with daughters usually taking care of them while living with them and sons bearing the finances.

— Bella (@_akkiz) April 17, 2021
I will never understand women's parents not being able to live with them in old age . A man can serve his parents until the day they die but a woman waives her right to protect, keep and serve her parents once she's married?

— Faryal Niazi (@FNiazi31) April 17, 2021
I agree. It is so annoying to see that..nothing funny in this.

— Ifwe (@ifwesays) April 17, 2021
Is this @aClockworkObi ? I thought he was a relatively sane actor. Tch

— Moony Tunes (@GolGollum) April 17, 2021
I agree. This drama is so problematic. Yet to find anything funny about it. The women especially the sisters are also stereotypically portrayed manipulative.

— MKTanoli (@anothergroanup) April 17, 2021
This is so annoying I recently have heard someone with similar thinking. And my first reaction was what is wrong in being gharm damad? If there is nothing wrong being a ghar-bahu, what's the big deal with ghar damad.

— Lilith (@01101100A) April 18, 2021
Hazrat Musa (Pbuh) stayed for years with his wife's family after marraige (in fact, it was what was asked of him before getting married).. Why, in Pak, we forget this part of Islam, & give preference to traditions, while making fun of those who don't follow the bandwagon!?

— Sarah Khan (@Sarahkhan_sk) April 18, 2021
I deeply agree with fact that showing things on media which are actually playing a role in NOT TO CHANGE the culture of dakhiyanusi thinking. In making things more difficult to absorb and not changing the values which are a start to constant problems these days.

— Beenish Awan (@Beenizim) April 19, 2021
That's just lazy writing, average concepts, and playing it safe by the networks.
The dialogues are still cringe 😬

— Faisal Shah (@FmShah) April 18, 2021
Osman Khalid Butt, however, came up with a justification that the Ghar Damaad is ridiculed because he refuses to work even though he has an opportunity to join the family business.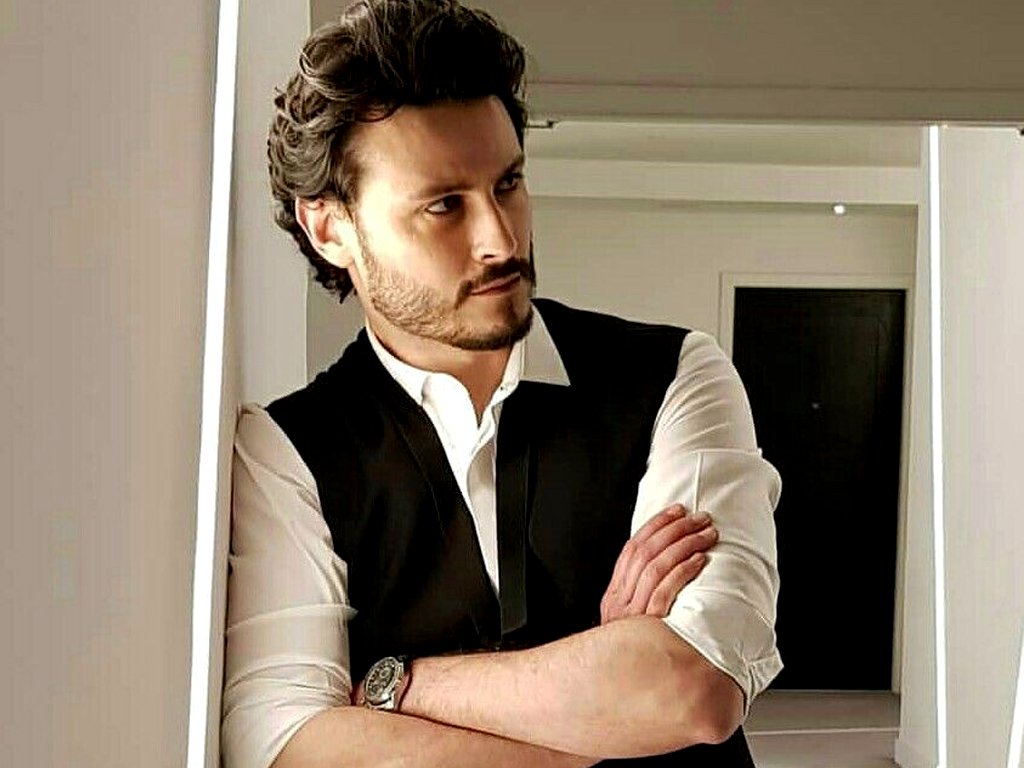 This is an interesting take; however it's important to mention this 'ghar damad' refuses to work despite being offered a job in the family business, isn't with his in-laws because of financial (or any) duress, & while he's played for broad comedy, has his own arc.

— Osman Khalid Butt (@aClockworkObi) April 17, 2021