Dukhtar not releasing on 14th August 2014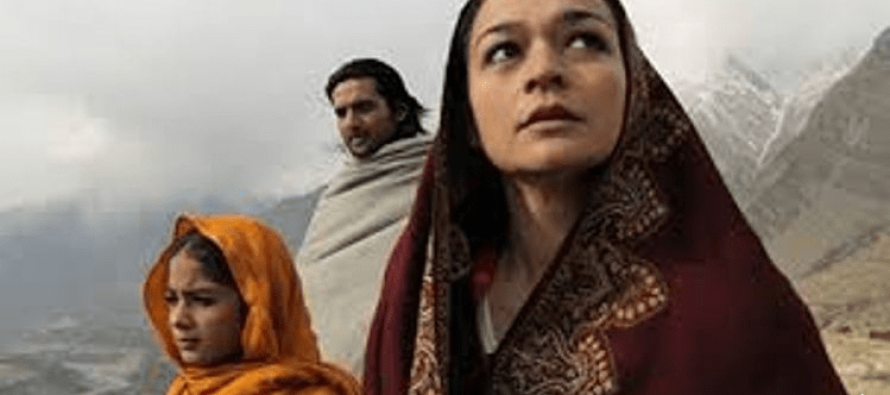 Due to unstable law and order situation in most parts of Punjab, release of upcoming film Dukhtar is postponed. The film is due to release on 14th August 2014, which is now delayed. New release date will be announced later by Geo Films.
Written and directed by Afia Nathaniel, its cast memebers are Samiya Mumtaz, Mohib Mirza, Saleh Aref, Asif Khan, Ajab Gul, Adnan Shah Tipu, Samina Ahmed, Abdullah Jaan, Omair Rana. The film is produced by Afia Nathaniel and Muhammad Khalid Ali.
http://vimeo.com/101225933
News excerpt from Urdu Daily Jehan Pakistan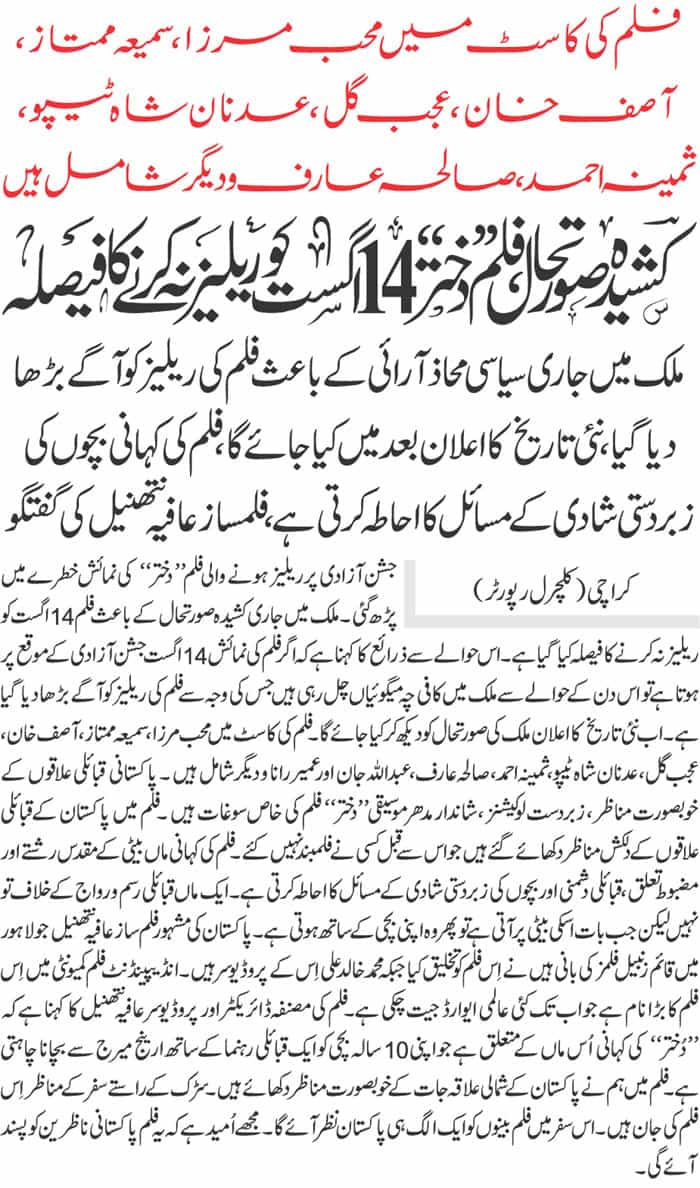 Rashid Nazir Ali
---