Bollywood actress Alia Bhatt's Pregnancy news created a buzz on social media. Many fans, Pakistani celebrities and social media pages talked about it and congratulated the actress. The Bollywood actress announced it officially, "our baby is coming soon", along with a picture.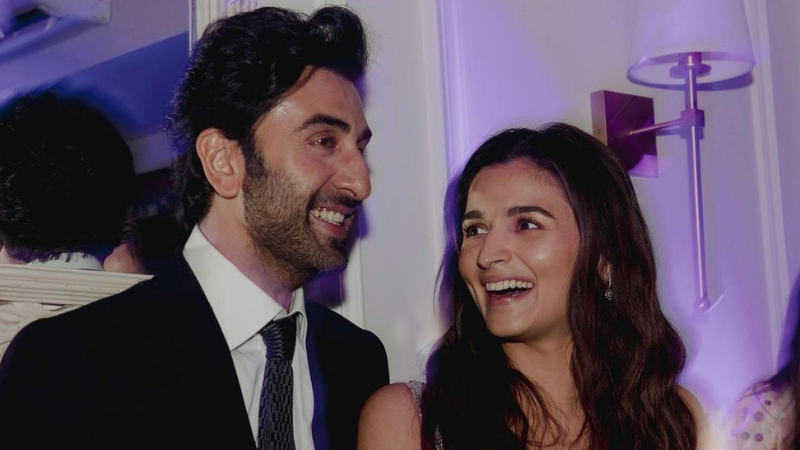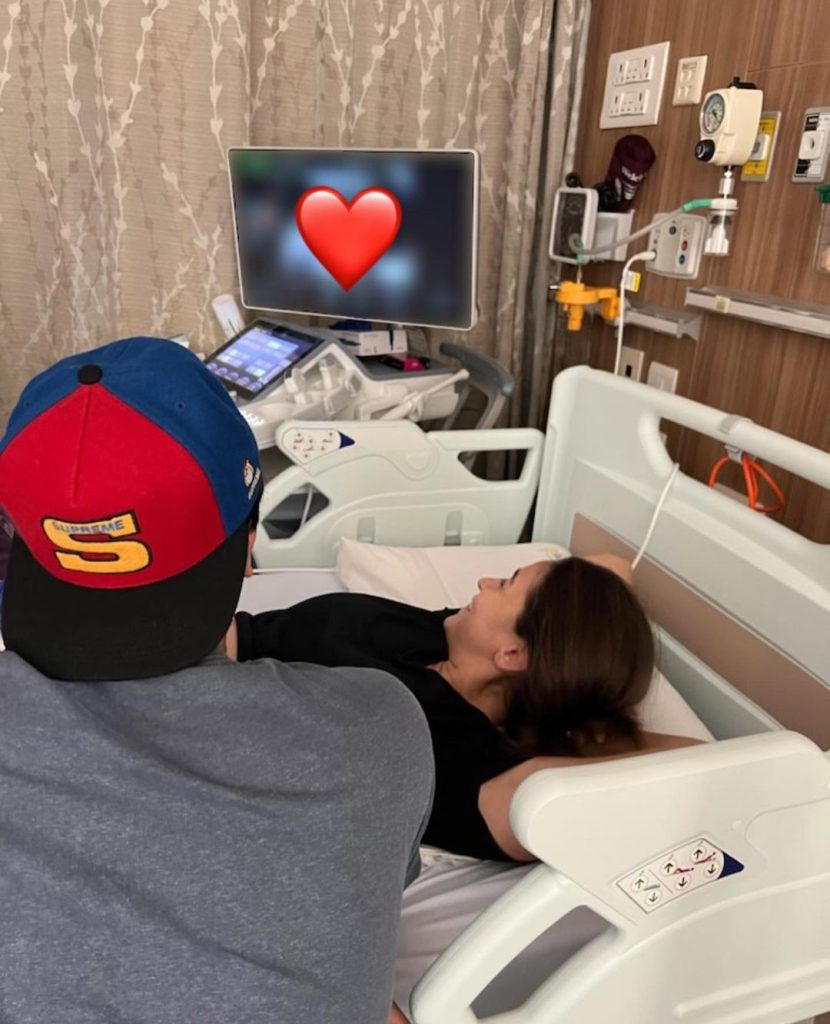 Pakistani actresses Iqra Aziz and Durefisshan also talked about Alia Bhatt's pregnancy. Durefisshan, shared Alia's story along with her long statements, after Alia Bhatt critically responded to an Instagram post about her pregnancy.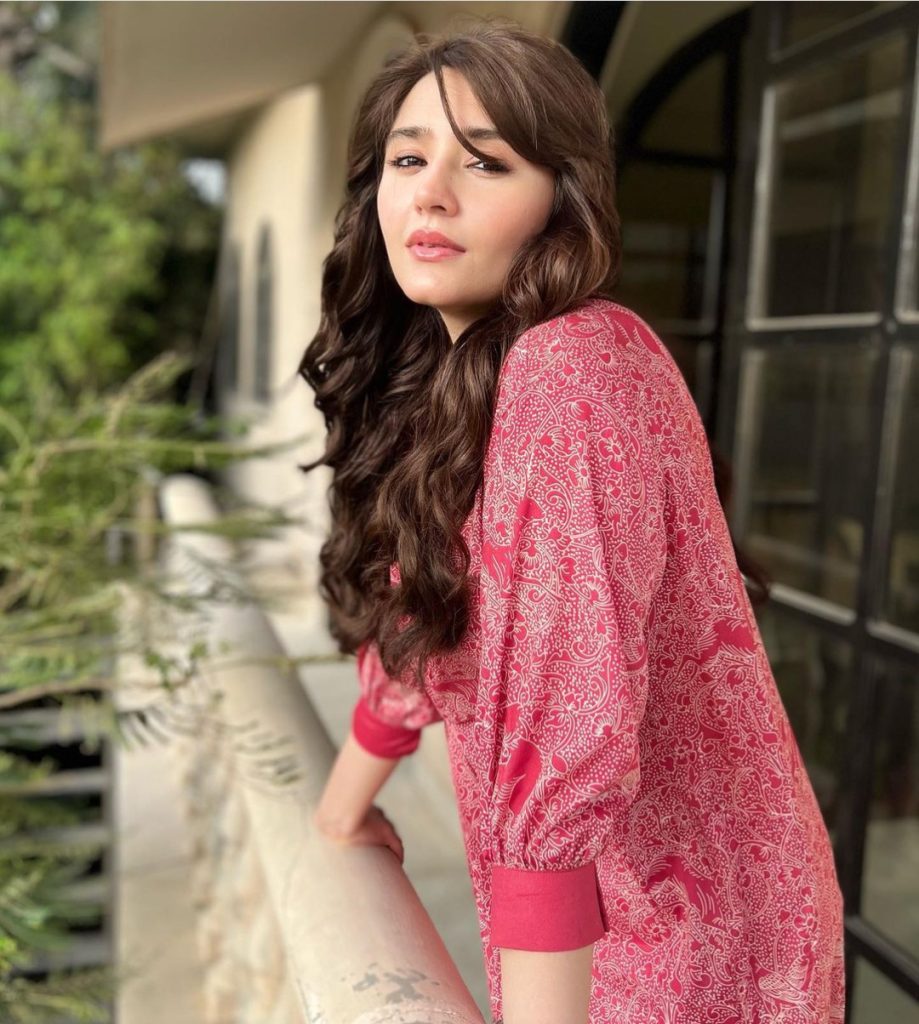 Well, the news of Alia's pregnancy was posted by an Indian Instagram page in quite an analytical manner regarding Alia Bhatt getting pregnant, to the post, Alia Bhatt responded back and said, "Meanwhile we still live in some people's heads. We still live in a patriarchal world. FYI, nothing has gotten delayed. No one needs to pick anyone up. I am a woman, not a parcel. I do not need to rest at all but good to know you'll have a doctor's certification as well. This is 2022. Can we please get out of this archaic way of thinking? Now if you would excuse me. My shot is ready."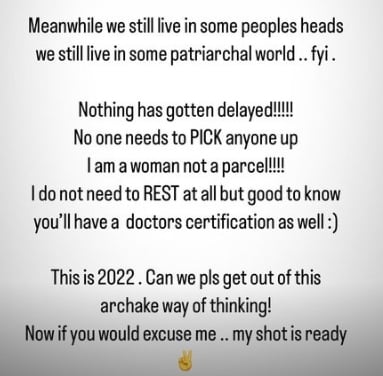 This post of Alia Bhatt was shared by Durefisshan and she said, "we can get married/make babies and still be 'KickAss' Fab. Marriage is part of life and not a hault, stop telling women that their career goals don't align well with that".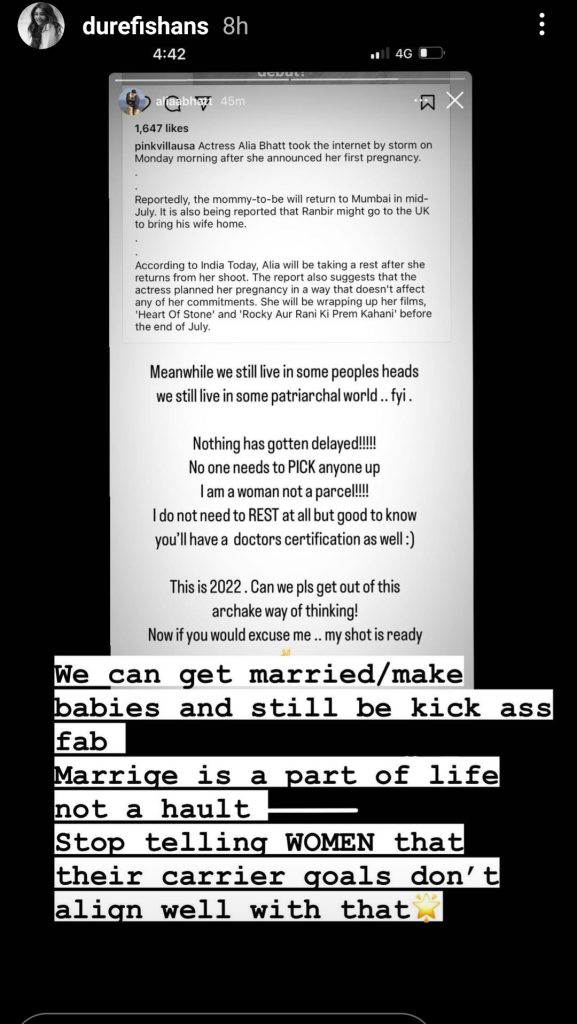 Pakistanis were not happy at all with Durefisshan's statement, they said that they didn't like her taking side of Alia Bhatt because Alia Bhatt doesn't need her support for sure. They also said that they hate the fact that Pakistani actors are obsessed with commenting on Bollywood actors and these Bollywood actors don't even know about them. A few Pakistani said that don't tell them about pregnancies and careers as they have already seen Mahira Khan and Ayeza Khan who are still doing great after being super moms. Have a look at comments.