Last week, the Ministry of Information, Broadcasting, National History and Literary Heritage prohibited the screening of Indian films in Pakistan around the upcoming Eid holidays.
The moratorium period was to be observed starting from two days before Eidul Fitr and Eidul Azha, up until two weeks after. However, the decisions has now been reduced to just one week after the Eid holidays.
The initial decision was taken so as to promote the local films which are releasing on Eidul Fitr. These include Mahira Khan-starrer 7 Din Mohabbat In and Javed Sheikh's Wajood.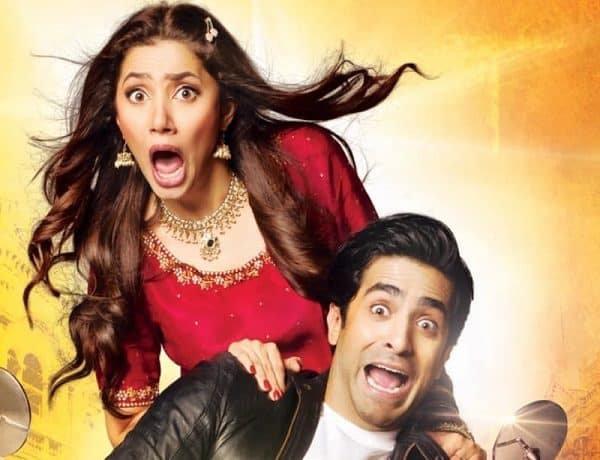 The recently revised notice states,
"Keeping the importance of local film industry and exhibition facilities in mind, the government has decided that screening of Bollywood movies shall be restricted for a period of one week in total, starting from the Eid day. The decision has been taken to promote Pakistani film industry."
Picture courtesy Express Tribune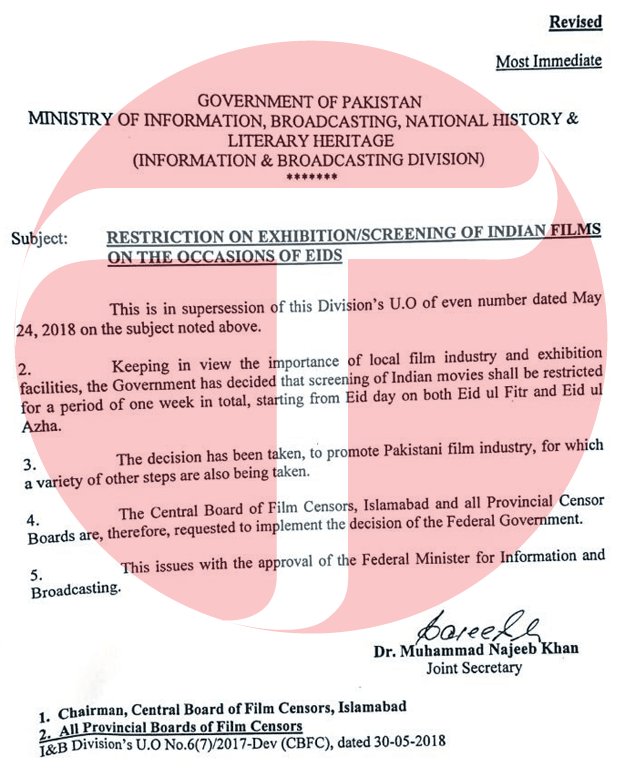 According to sources, the amendment came into effect due to an influential group in the cinema industry. Said group is responsible for screening of Bollywood films within Pakistan and forced the government to relax the ban to one week.
Have anything to add?