On one hand we have actresses like Saba Qamar, Sanam Baloch, Ayza Khan, Sanam Saeed, Syra Yosuf, Ayesha Khan and Mehwish Hayat who aren't only stunning and elegantly beautiful but are superb actresses as well and every one of these actresses have proved their worth by giving top notch performances repeatedly. On the other we have rising stars that have a long way to go.
1. Sanam Jung
Sanam Jung has won the hearts of viewers with her innocent looks and angels eyes. Her splendidly wonderful acting in DeM was appreciated lot. Even though it is too soon to be judgmental about her, it appears she will prove to be one of the best actresses of her era (all of it depends on her versatility and choice of characters).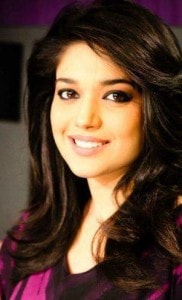 2. Mansha Pasha
Mansha Pasha though relatively new in this field is a very refined actress and way better than many of her contemporaries. Unfortunately she hadn't been able to bag any central character yet.
Sana Javed stands out amongst her contemporaries in the regard that in her very short career she has shown versatility. Her serials Meenu ka Susral, Pyare Afzal and Ranjish hi Sahi all have diverse characters and present forth her abilities to tackle completely different roles. Her acting falters a bit at some points however she is improving steadily and we might see someday in the list of very refined actresses.
Ushna Shah has bagged important roles in the three plays she has worked in namely Mere Khawabon ka Diya, Shehr e Yaran and Rukhsar. I haven't watched much of her work but she seems to be a promising talent of our drama industry.
Sana Khan another rising actress is though a model but she gained fame from her debut serial Parchaiyan and proved her acting skills in Ranj e Aashnai. She is currently appearing in Rukhsar.
Every second drama now seem to have Maya Ali in it, I somehow fail to understand why. Her monotonous acting, poor dialogue delivery and lots of screeching make her rather annoying. It is unfair that some average actresses manage to grab a lot many major roles and some very good actresses are always stuck with side roles.
Mira Sethi's debut play Silvatein wasn't a hit despite having most necessary ingredients for a hit serial (cast, writer, production house etc.). One of the reasons (among many) for failing to make an impression can be weak acting of Mira Sethi and Daniyal Raheel, both failed to impress the audience. Mira Sethi is now appearing in Mohabat Subah ka Sitara, hope she will get better gradually.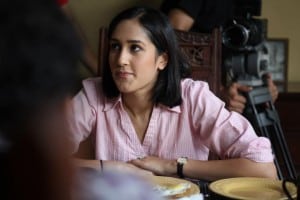 These emerging actresses are in the process of paving their paths in showbiz and they will definitely reach the heights of stardom like their predecessors. Good luck to all of them.
Faiza Cheema