Turkish drama actor Engin Altan Duzyatan has officially announced the cancellation of the agreement with Mr Kashif Zameer who invited him to Pakistan.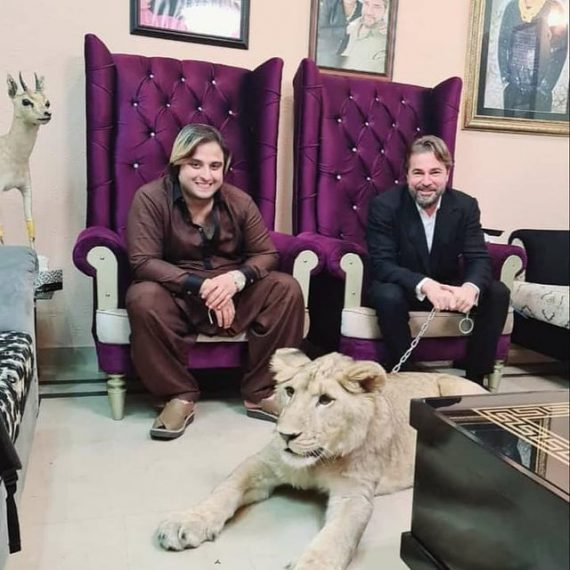 In a written notification Engin has described his side of story in detail.
He said,
" I am cancelling the agreement with the Pakistani company as a brand ambassador, "
He further elaborated that company owner Mian Kashif Zameer did not conform any of the conditions under the agreement.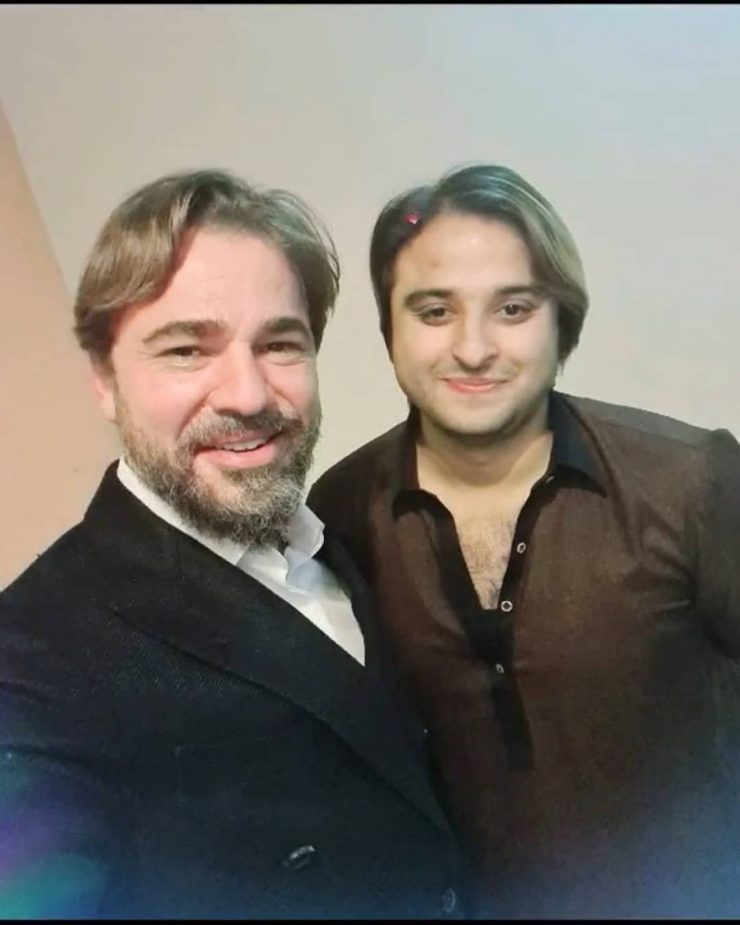 The Turkish actor also communicated his dissatisfaction over the fake statements and mis leading information given to the media by the company owner Kashif Zameer.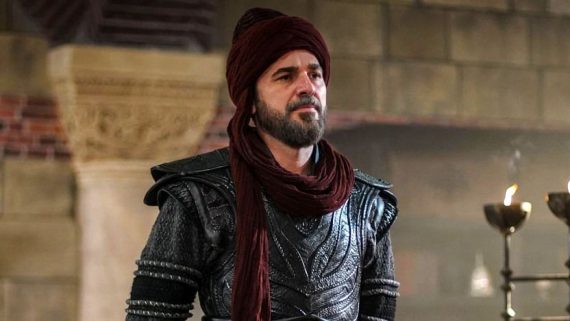 The press statement further reads as
"Kashif Zameer has not fulfilled any of the conditions despite the period given under the agreement. The company did not pay even half of the amount as per the agreement. I have not any association with Kashif Zameer anymore, "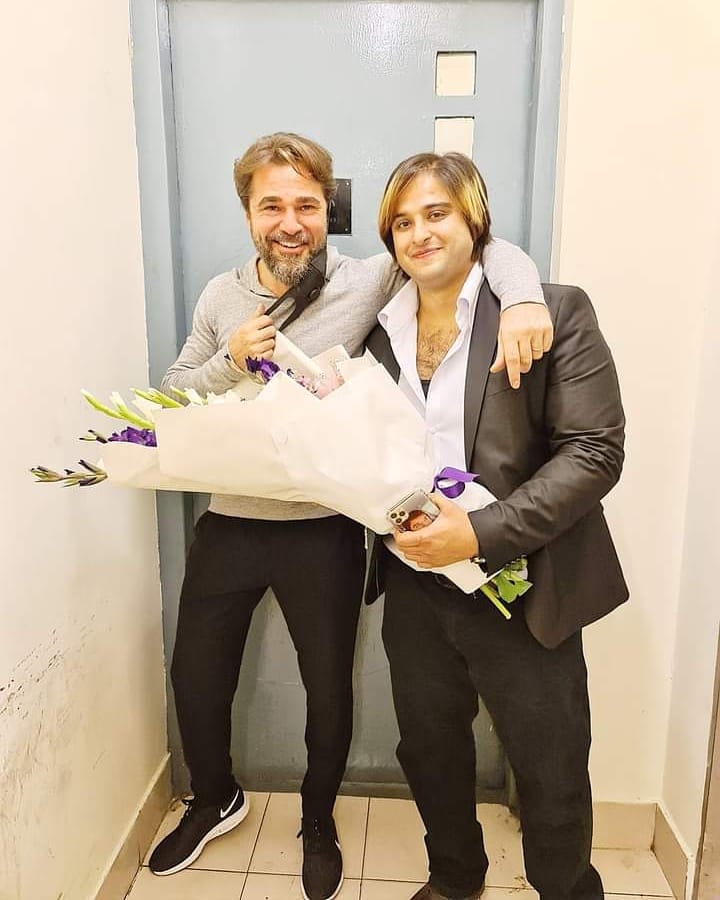 The actor expressed his gratitude over his visit to Pakistan and said that it had provided him the chance to meet the affectionate people of Pakistan and see the beautiful country (Pakistan). He also announced that he will soon visit Pakistan again.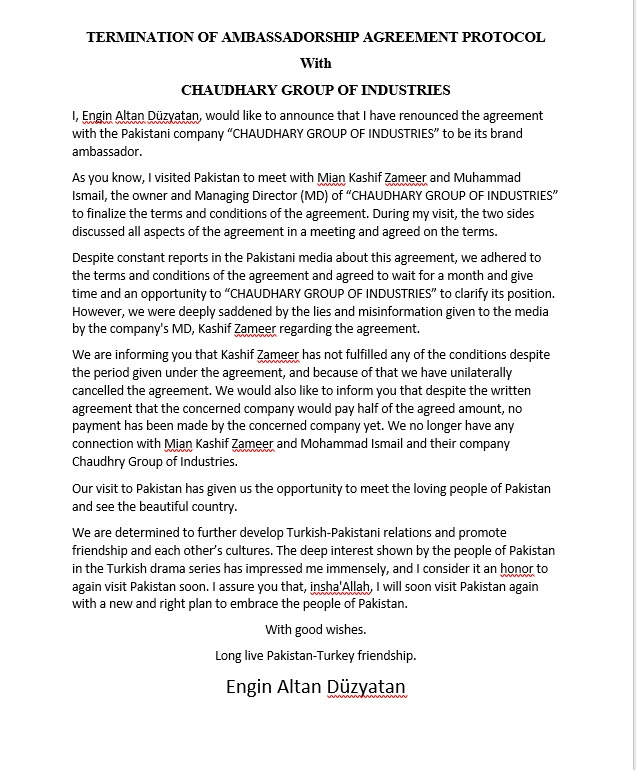 He said, "I am determined to enhance friendly relations as well as mutual culture between Turkey and Pakistan. Inshallah, I will visit Pakistan again in person soon, "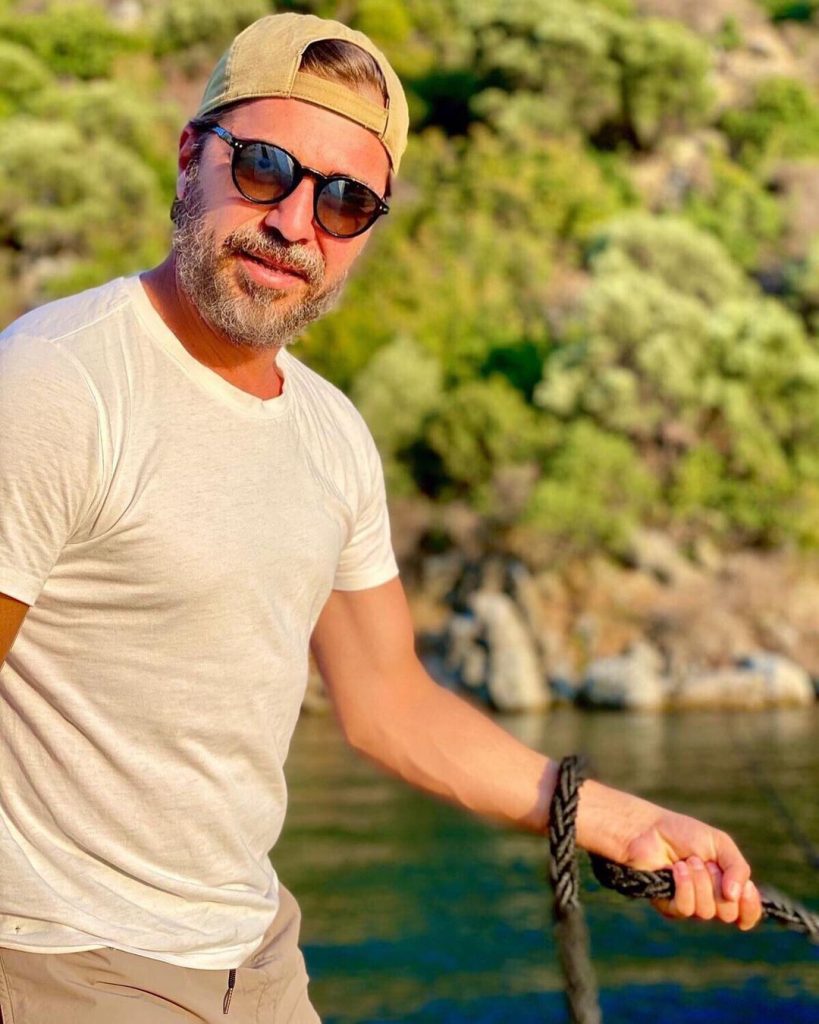 Kashif Zameer on the other side kept on saying that soon Engin will be in Pakistan which obviously proved to be false.