Eshal Fayyaz is a prominent Pakistani model and actress. She started her career from fashion modeling and later on she turned towards acting, she proved her skills in acting as well. Eshal performed the lead role in drama serial "Abro" in 2015 along with Noor Hassan. The drama Abro got her significant fame and she became a known face in Pakistan. She has performed in many other dramas too. Kaaf Kangna was her first movie as main lead actress. The actress came opposite Sami Khan in Kaaf Kangna .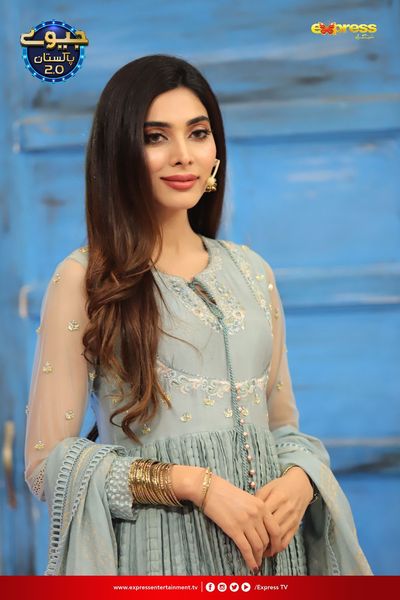 Recently , the actress has shared her breakfast routine with her fans. She has just opened her YouTube channel for viewers to give an insight about her daily life. Eshal Fayyaz said that she makes her breakfast herself. She also said that she eats Paratha & Anda in her breakfast .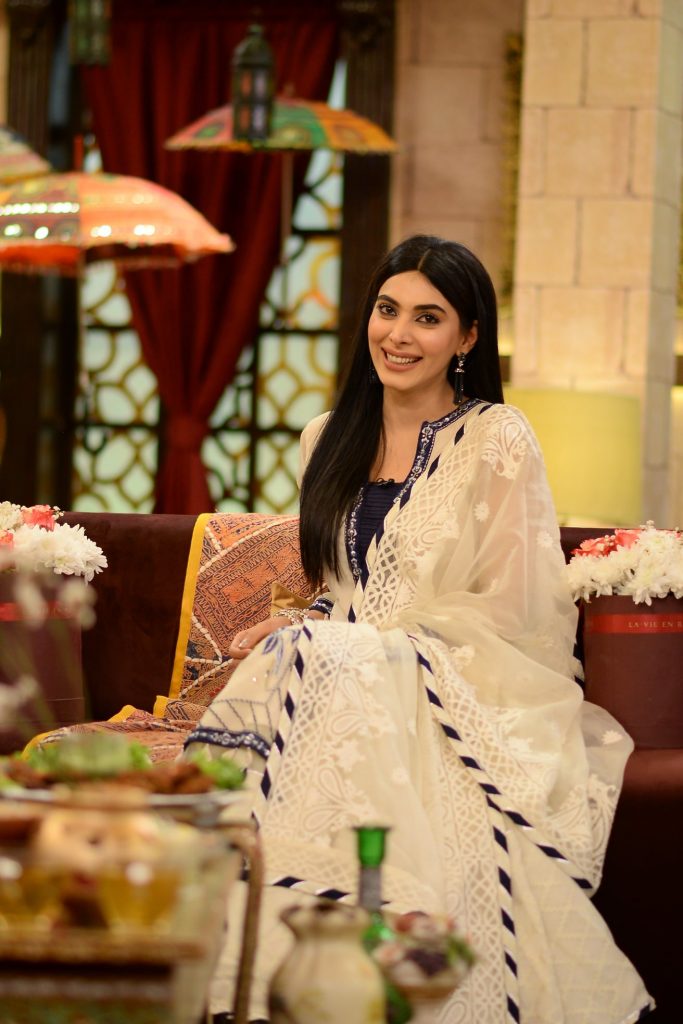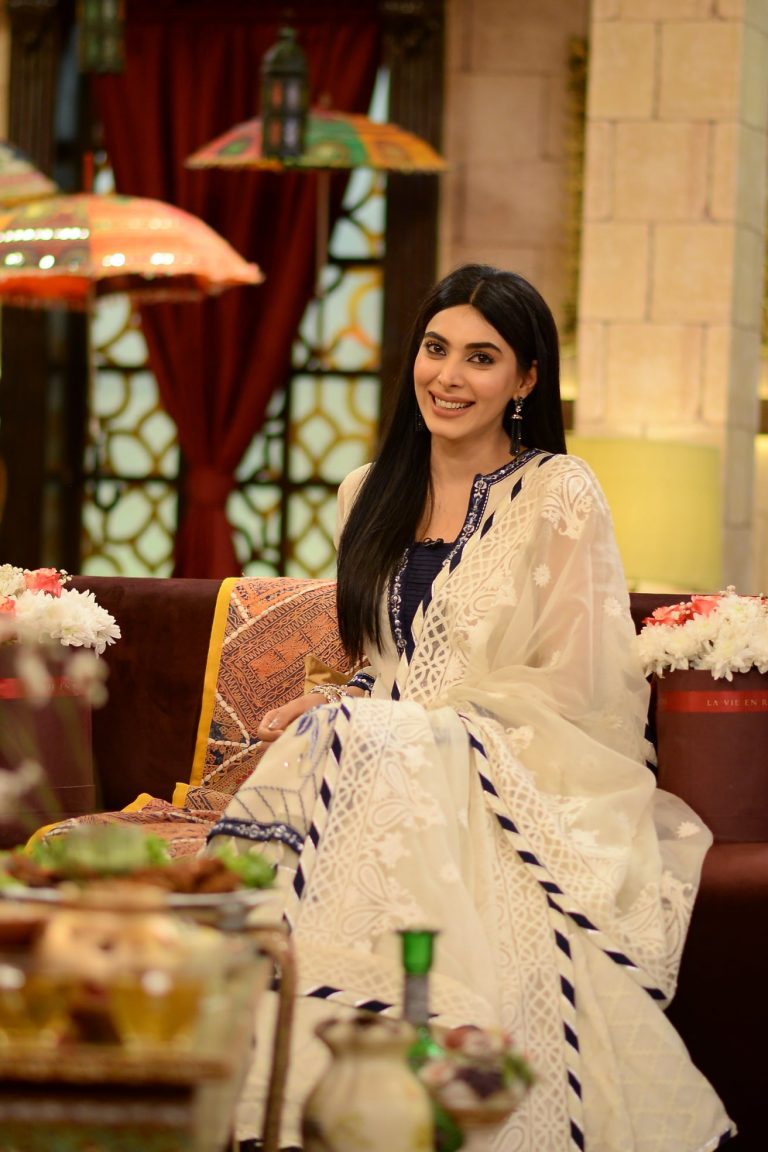 Talking about her fitness she said that she eats whole wheat flour and eats almost every thing . She said that she has divided her meals into chunks, she takes two meals per day. Eshal further revealed that she doesn't eat after 7:00 pm.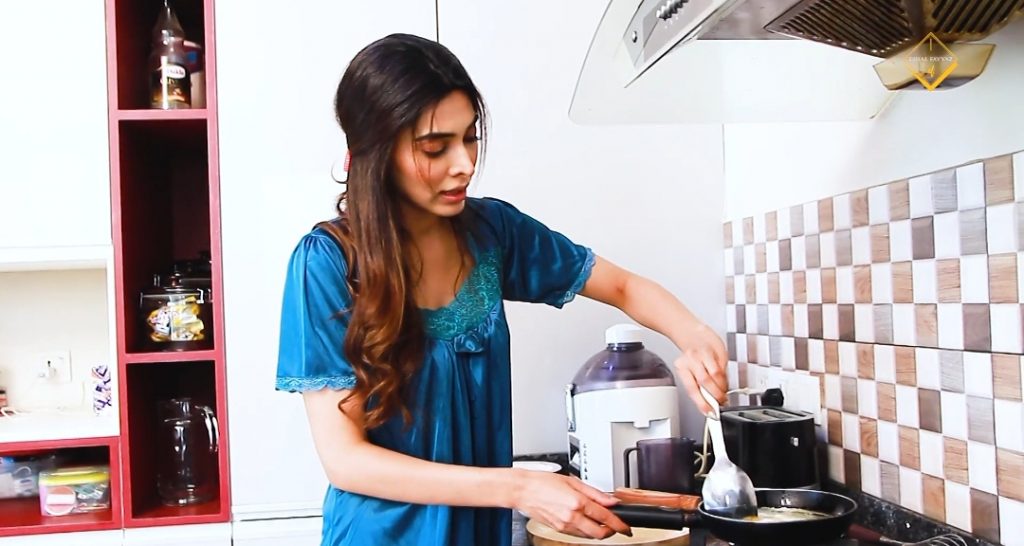 In her vlog Eshal Fayyaz cooked Paratha and fried two eggs as well. She said that she can cook very well.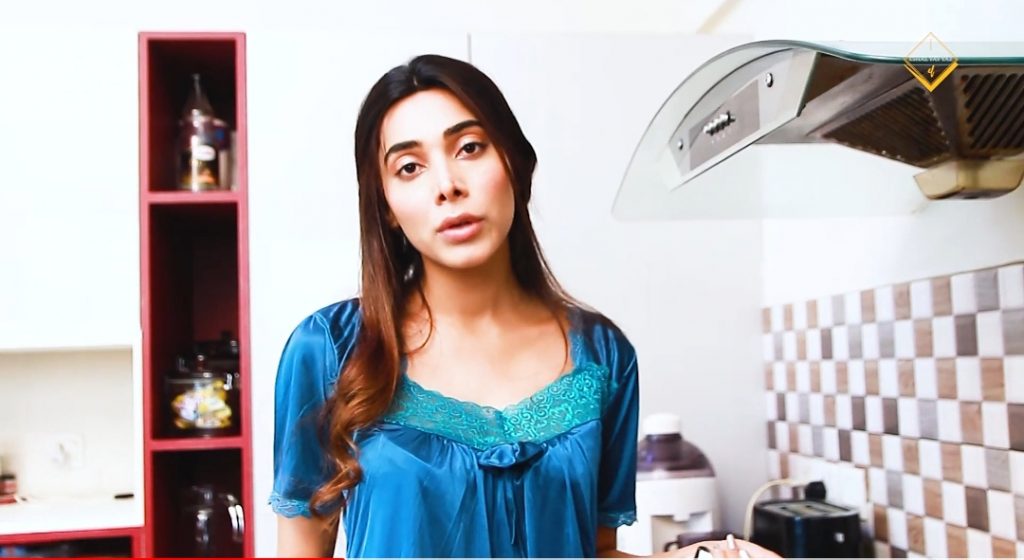 She also made Tea with a special recipe. She said that she cooks tea in thirty minutes.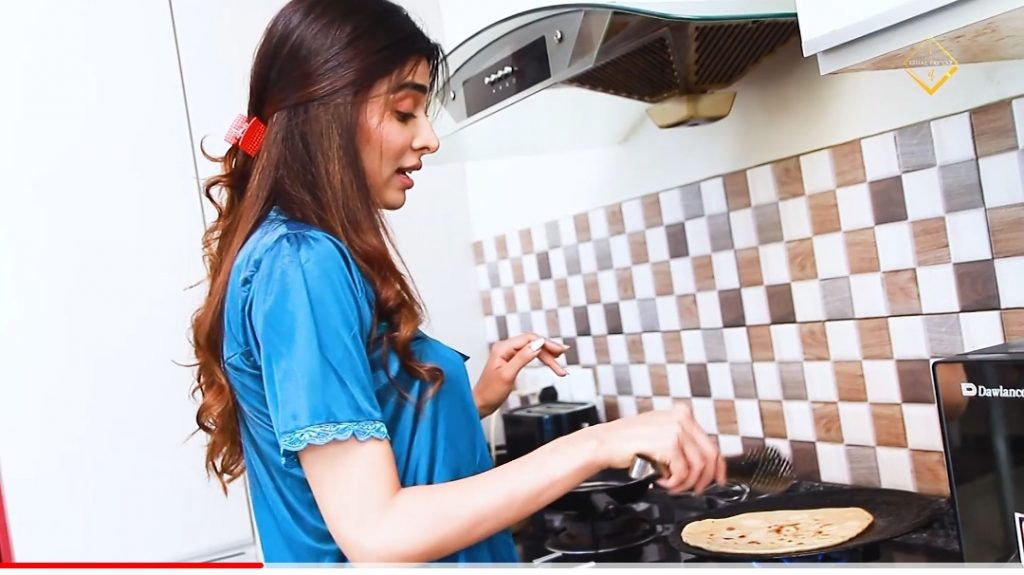 Here is her vlog 's link