Ohkay so, there wasn't much progress or development in the story in this particular episode of Khuda Aur Mohabbat. The pacing seems to be quite slow & the bucket full of tears doesn't really help the situation either. Just when I had forgotten about Farhad's crying clan back in Lahore, I was reminded of them in the preview of the next episode. Honestly speaking, I really feel the characters should've been etched out a bit more, both by the writer as well as the director so that they had succeeded in making an impact, an emotional connect with the audience without having to rely on so much of crying. The amount of crying that is happening in each & every episode now seems like a desperate attempt to show how special & important & extraordinary these characters are. I do understand that they have realistically tried to show that the family members, in any case, mourn the loss & grief of the loved one, but at this stage, it is looking like there is or was nothing else or more to the story therefore crying was used as a sheild to get away with the mediocrity of it!
Mahi's New Life
I will straight away point out that the moment which I liked the most was Romana's meeting with Sikandar. She was clear in her stance & Sikandar was moved after seeing her eagerness & sincerity. Romana well & truly understands that she stands no chance in Sikandar's life but very selflessly she conveyed to him that she was always going to be there for him, without expecting anything in return. At this stage, Romana just wants to share Sikandar's emotional burdens & these words coming from her meant a lot to him, especially because of the emotional turmoil he was going through.
Mahi found some solace, some kind of relief after she got to interact with Shehrbano & Shazain, that entire conversation was very sweet & nicely done. I also liked the things Mahi's mother said about how she too had her plans, how she wanted to welcome her daughter, make her feel special, talk to her & feel assured that she was happy. This is exactly what a mother feels & thinks of when she marries her daughter away but unfortunately, the reality for her was so different & daunting. Rubina Ashraf conveyed those emotions beautifully & amidst so much crying, I actually felt I had the heart to accept her tears because she was justified in mourning the loss of her son-in-law & more so, her daughter's safe & secure marital life. The rest of the family is shaken to the core but I am glad they didn't get much coverage because I am sure apart from a lot more tears, they wouldn't have that much of a contribution.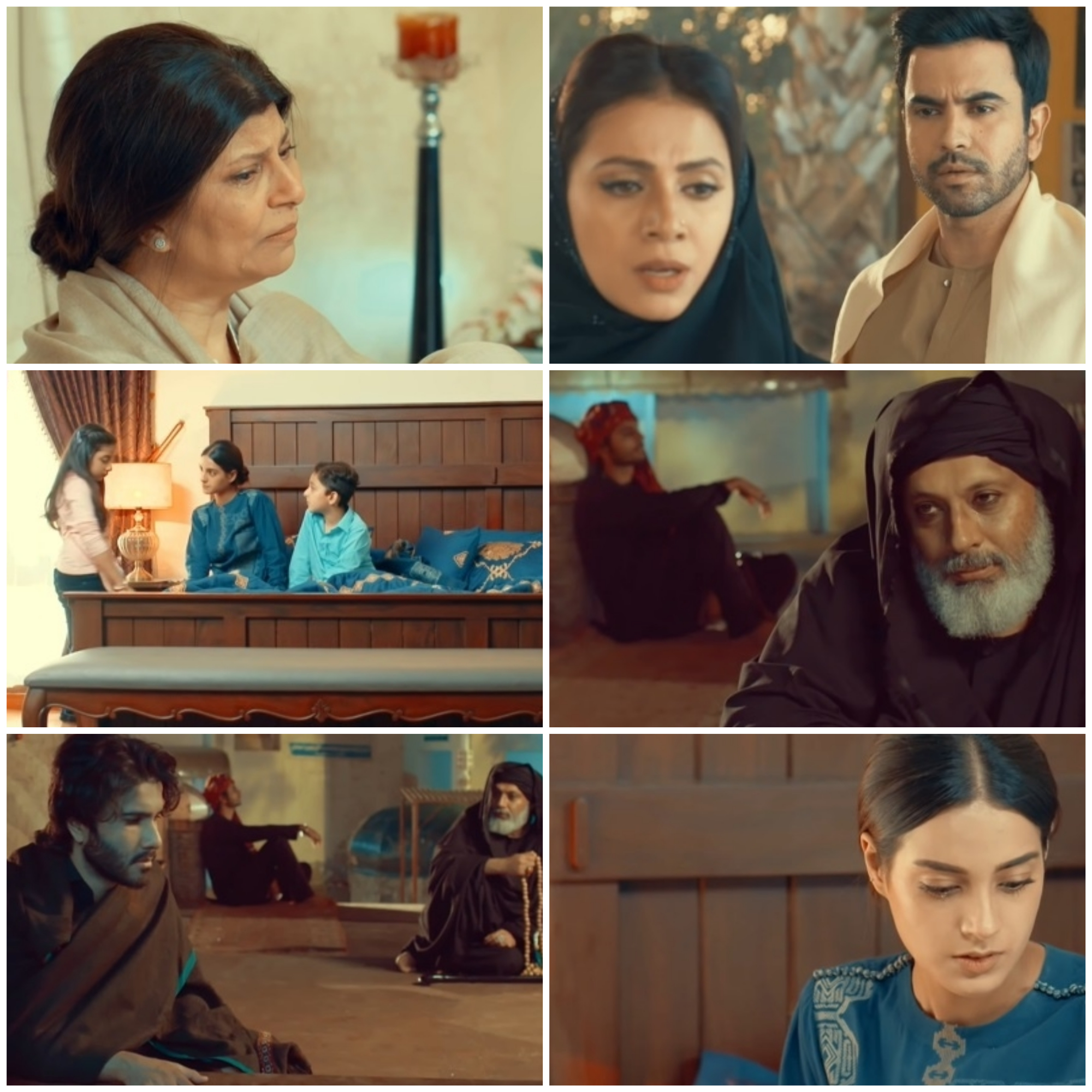 So, Farhad finally made it to the shrine & it seems after getting rid of Taimoor, the dervish was now waiting for someone else. I am kind of amused at the sort of expressions the dervish gave when he saw Farhad for the first time. It seems he can already sense that there's something special about him, the fact that Farhad is unique & different – if only he had known that a few weeks ago his family failed to take him seriously & that a girl tried to get rid of him by literally rejecting him, but oh he's the hero so he is special. I know it is going to add more to my amusement in the episodes to come but I will take the beat of dhol any day in exchange of those alaaps of Rahat Fateh Ali Khan & Sahir Ali Bagga. However, I am not sure why Farhad eating the crumbs of bread called for a dhol to beat as if he was doing something extraordinarily heavily. It is kind of amusing that they have tried to create this aura about Farhad but the character itself has lacked so much of substance that none of this makes it to your heart.
As much as I liked Taimoor's mother, I am unhappy seeing her turning into a typical nightmare of a saas. Yes, she is pretty much not in her senses & hasn't come to terms with how she is going to deal with this bitter reality but it would've been better if she had stuck to her grace, her wisdom & the true personality that she has had. All the things she seems to be doing are quite unlike her. I am sure this is the plot being set so that Sikandar feels obliged to marry Mahi & bring her honor back to her which his mother has snatched away from her. Let's see.
Rubina Ashraf Stole The Show
This episode of Khuda Aur Mohabbat was quite slow but there were definitely a few scenes that were interesting & had some meaning to it. I am not really sure why Romana feels the pull towards Farhad, I mean seriously. Anyways, Iqra Aziz scores full points yet again for such a brilliant & heart-touching performance. Tooba Siddique is phenomenal as Romana too. The star of this episode was Rubina Ashraf for sure. Let's see what happens next. Please share your thoughts about this episode of Khuda Aur Mohabbat 3.
Keep Supporting,
Cheers,
Zahra Mirza.