War of creativity vs vulgarity is universal. People all over the world hold their opinions on the subject and most do not even consider what others are thinking. Well, director Wajahat Rauf has just released his debut venture in the world of web series, Enaaya starring Mehwish Hayat, Azfar Rehman, Asad Siddiqui and Faryal Mehmood in important roles.
Though the web series has garnered good response and the second season is also on the cards, actor and producer Fahad Mustafa's latest tweet has left people curious. Fahad basically called out the nudity and abusive language that is depicted in the content usually. Here is what he said: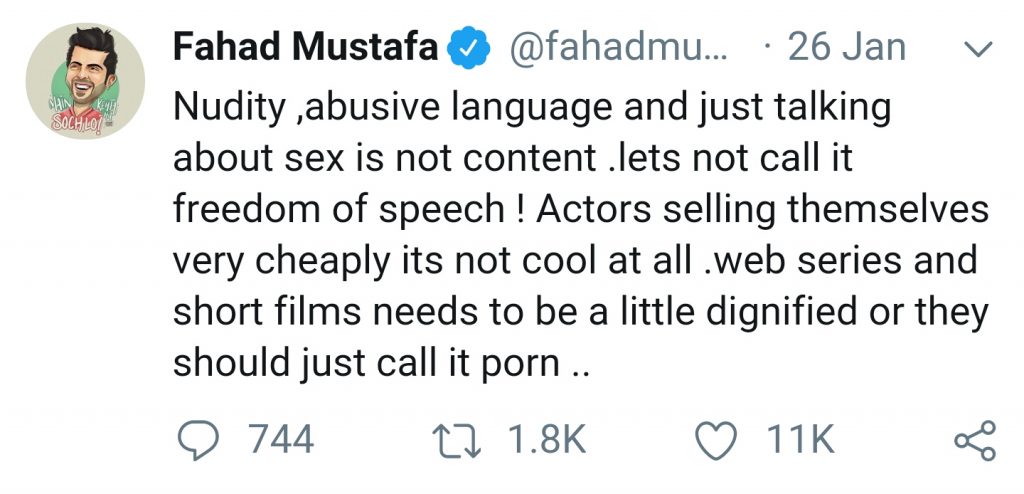 Well, people started to connect his tweet to Enaaya as there has previously been news about some miscommunication among Fahad and Wajahat. But finally, Fahad Mustafa has clarified everything himself as the actor again took to Twitter and clarified that his tweet is about foreign content and not Enaaya: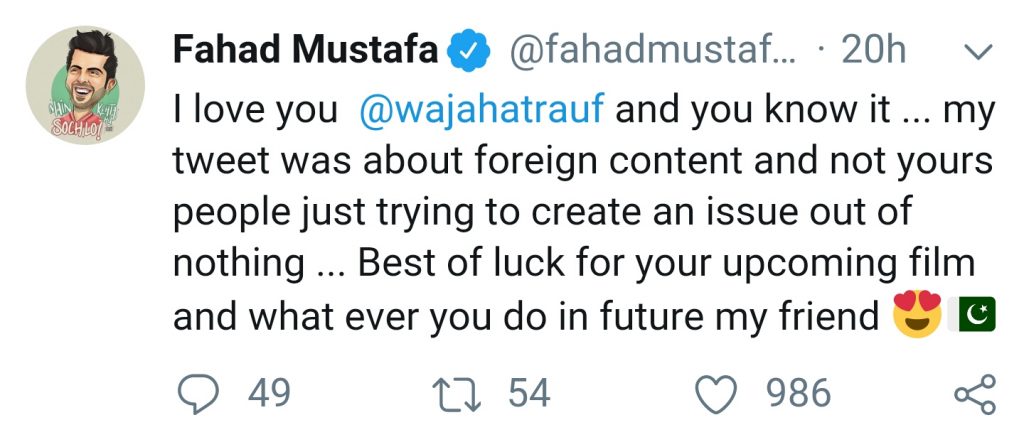 So, all is well that ends well and it again proved to be the case of judgment before the case hearing but Fahad took the right way and clarified the whole controversy!