Zaid Ali T is one of the most loved social media star and comedian. He started the content creating regarding white vs brown parents and people always had a good laugh and were able to connect to it a lot too. Zaid has now mostly ventured towards VLogs while the comedian also keeps sharing about his life on his other social media accounts and has also been a part of different shows.
Zaid Ali got married to wife Yumnah Zaid and people were overjoyed for the star. Yumnah and Zaid make a beautiful couple and always light up the fans whenever they are seen together. They were both in Pakistan recently. The couple visited several places together and visited their homeland. After their visit to Pakistan, the couple is all set to go perform their religious duties as they are flying to Makkah to perform Umrah. They shared a cute photo together before their flight and look happy as ever: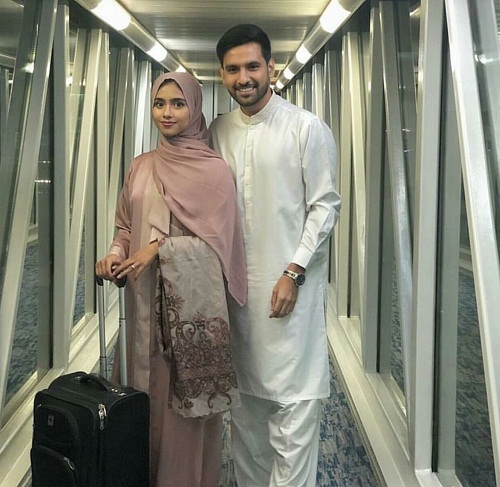 Congratulations to both Yumnah and Zaid for the blessed journey!