Mahira Khan is a stunner, talk about her beauty or her talent. She has always managed to make people drool over her style. The diva never disappoints and is mostly at the top of her game. Mahira Khan has been a style icon since she has gained fame with her role as Khirad in Humsafar. She keeps her styling and outfits close to her style and how she feels comfortable.
The actress knows how to stun in a desi wear and how to easily rock a western look too. She just makes everything effortless and classy. So, the diva went for a red Saari this time and what a statement she is making. Though making heads turn is nothing new for Mahira Khan but still, she always manages to make people gasp and be surprised with her beauty.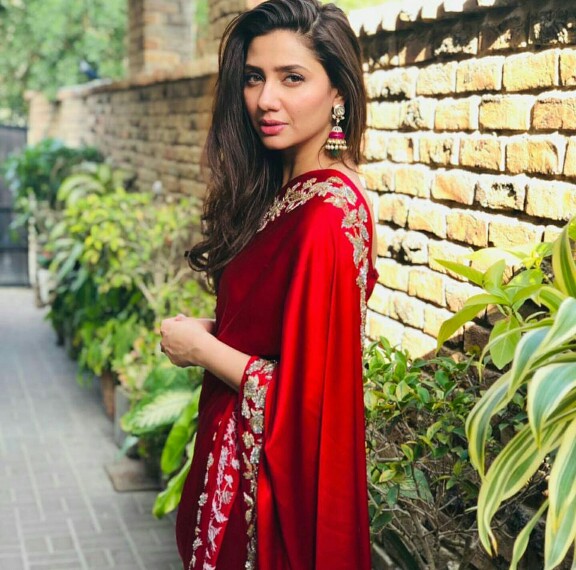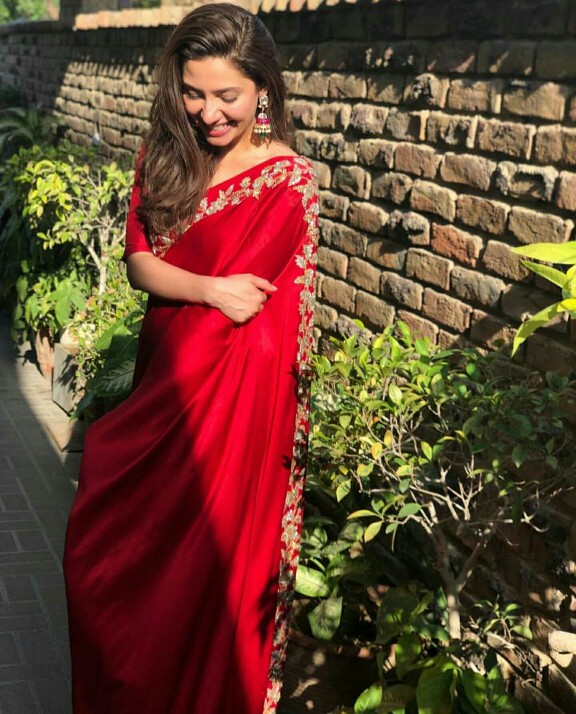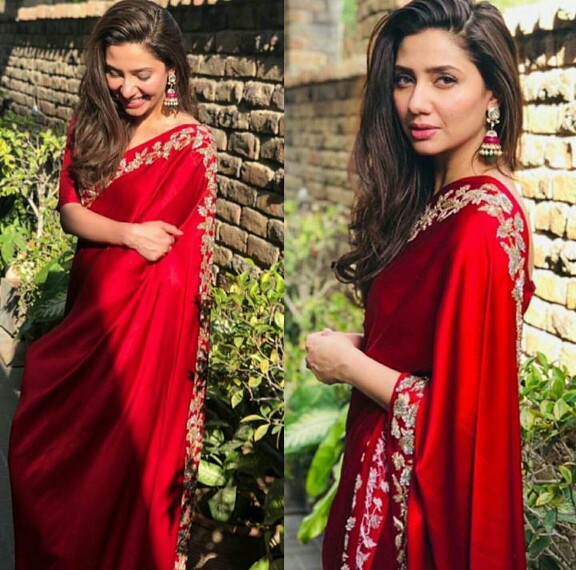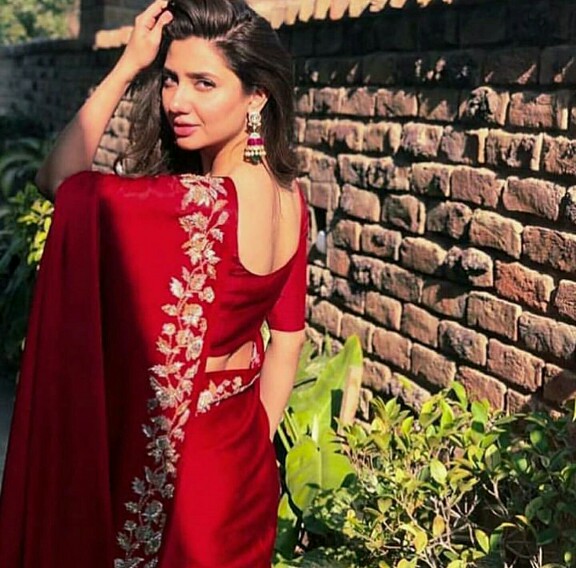 Mahira paired her Saari with a simple makeup look and her signature side-swept hair and is just in simple words: A STUNNER!