As we all know that Piyare Afzal famed actress Sana Javed made headlines in last days when a lot of media personalities came up with the allegations against her. The issue became the "Hot Topic" on social media. Models, actors and make up artists came up with their astonishing revelations about Sana Javed's ugly behavior on sets.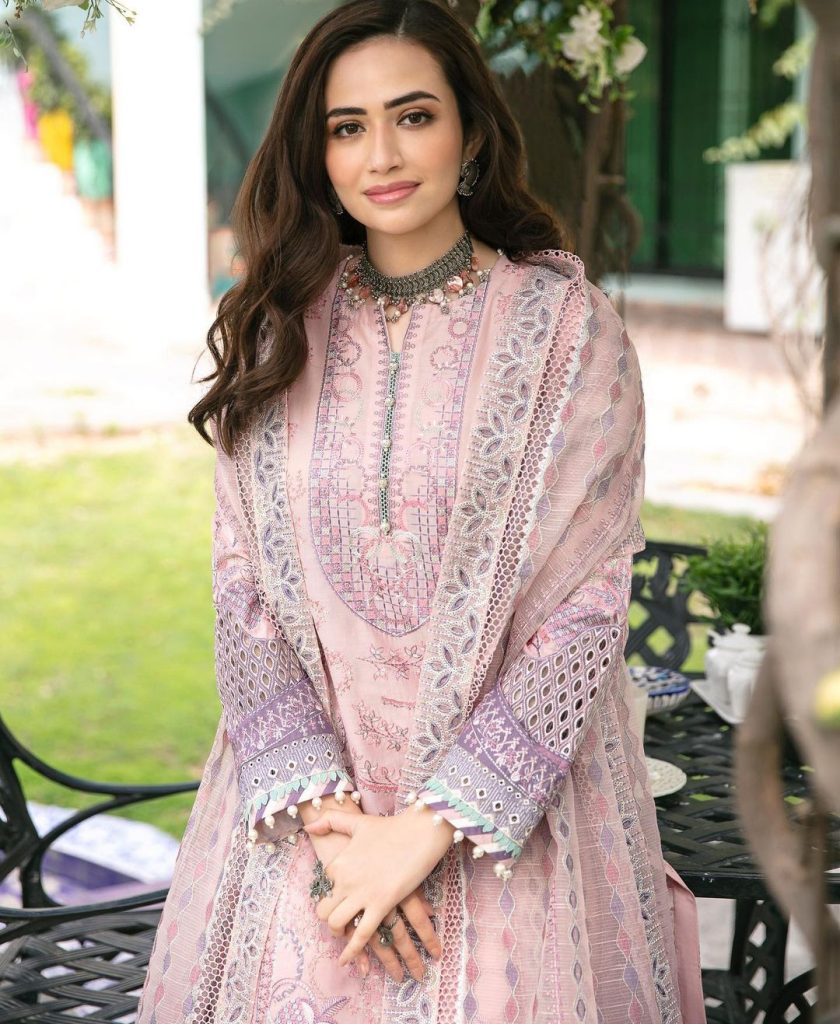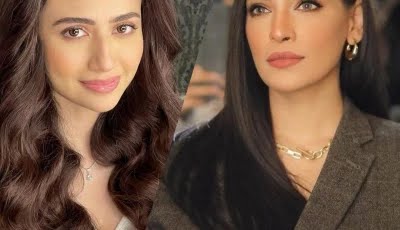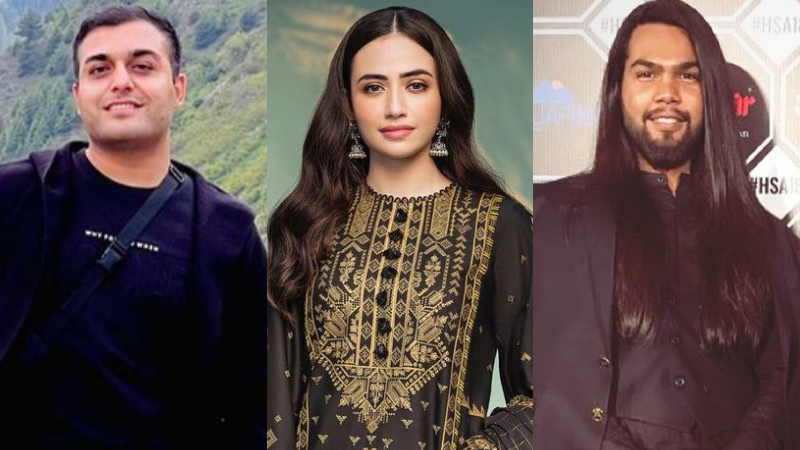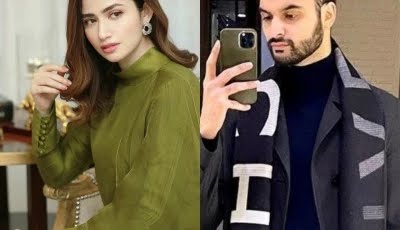 After the allegations, the Zara Yad Kar actress is facing a lot of public bashing and fans are saying that they don't want to see her in any show and drama, however, the big media celebrities are found defending Sana Javed on different occasions. The latest incident happened in Jeeto Pakistan today, when Sana Javed made an entry. It seemed that the introduction was designed to save the face of actress after controversy. Right after the entry of Sana Javed, Fahad Mustafa started narrating the story of his spot boy who came to him earlier and said, "Fahad Bhai, today I'm very happy because Sana Javed herself came to me and asked about me". Fahad said that the spot boy works with him for around four years. Here is the clip in which he's talking about Sana's interaction with spot boy. What do you guys think about big media celebrities defending the actress?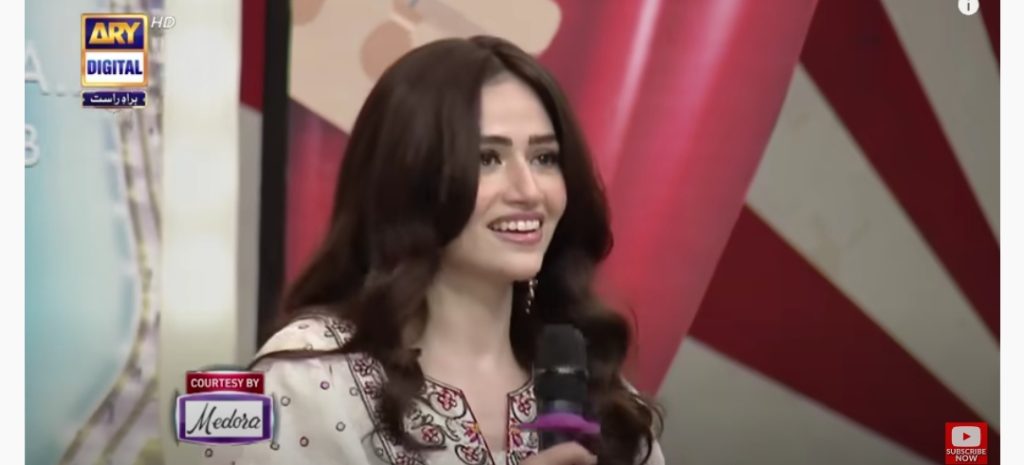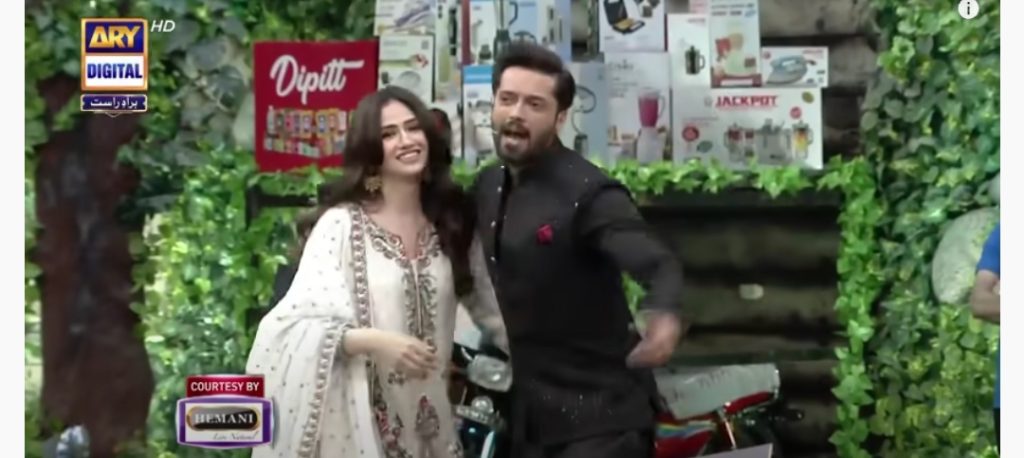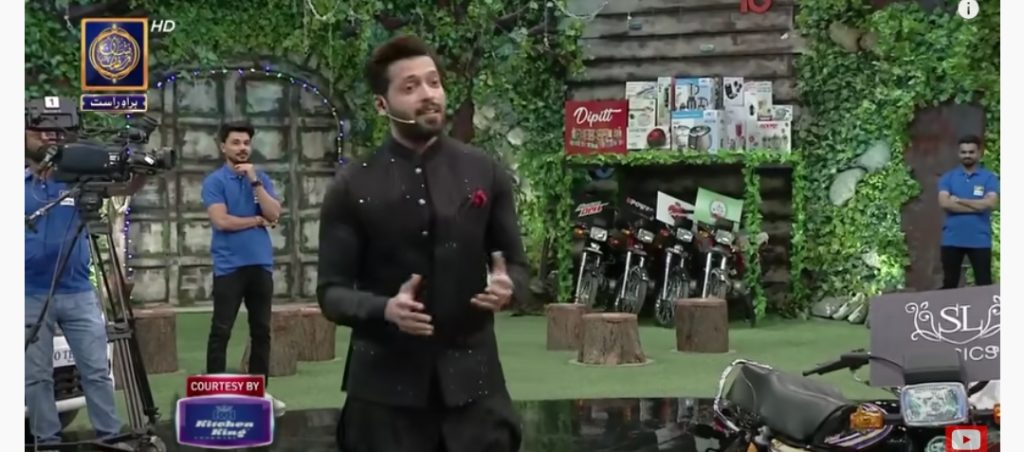 It seems that Sana Javed is now working on her behavior & image building as she's seen posing with the cute little child guest of Jeeto Pakistan. Here is picture.