Facebook is fast turning out to be a very quick medium not only of communication between friends but different celebrities have facebook pages through which they stay in touch with their fans. Most often the fans of these celebrities do not think twice before liking a page that is named after their favorite celebrity because they want to get the latest updates about that personality. It has become very common practice that people make pages with the name of these celebrities but these pages promote everything else except the celebrity. Some of the posts are not only irrelevant but also absurd. Some fans are wise enough to unlike these pages as soon as they find out that the page does not qualify as an official page at all but there are many people who continue following these pages. There are also pages in which a person will talk to fans saying that he or she is the celebrity. There are also fake pages of celebrities which have more likes than the actual page of that star. Sometimes there is no official page at all so people just like whichever page is there. Celebrities are getting more and more conscious of these trends now so very often they keep on informing their fans which pages are fake and which are real. Many celebrities spread the word through their facebook pages and others do so in different interviews. Here are some so-called official pages that have many likes but they most certainly do not serve the purpose for which they have been liked. https://www.facebook.com/sanamjungloverspage – this is a link to Sanam Jung's lovers page, it has 871,484 likes. If you click on the link you will find out that other than posting some random pictures of Sanam Jung here and there, there is nothing substantial on this page about the star.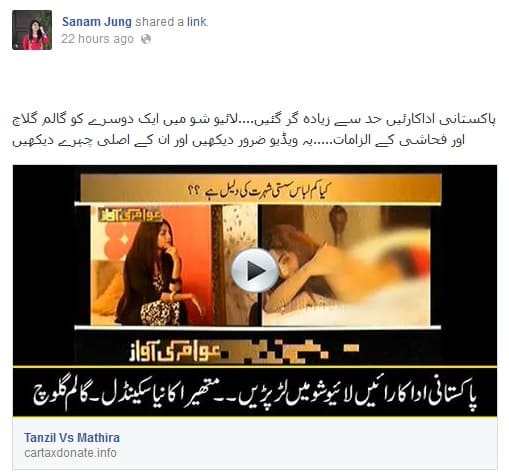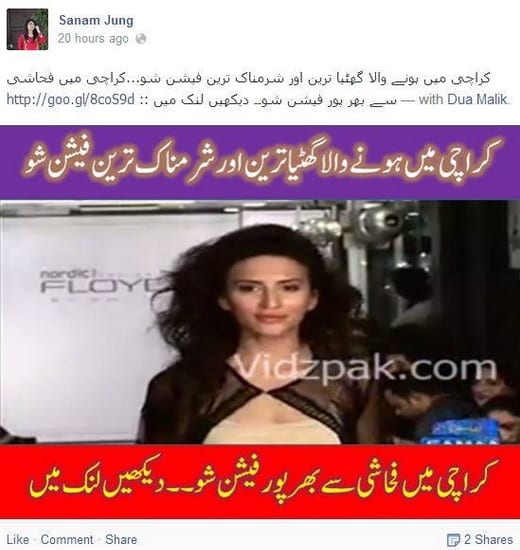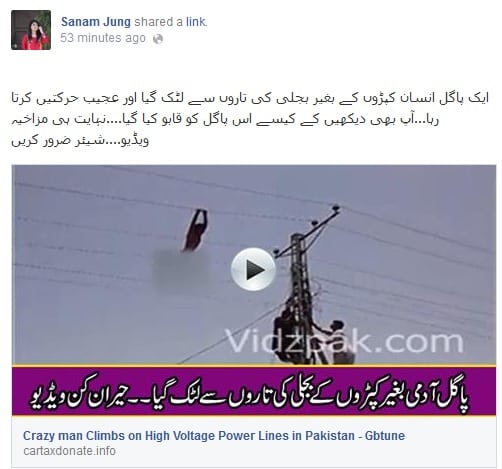 https://www.facebook.com/RealShahidKhanAfridi – this is the link to Shahid Afridi's page which promises it is the "real Shahid Khan Afridi" page but is it really? Take a look yourself and you will know. It has 3,233,793 likes!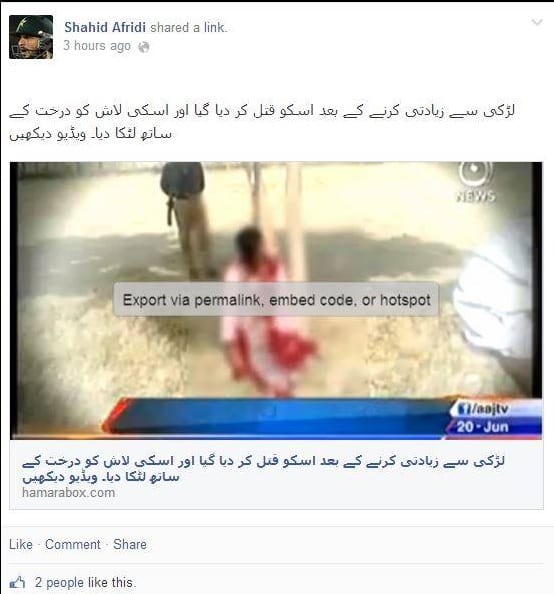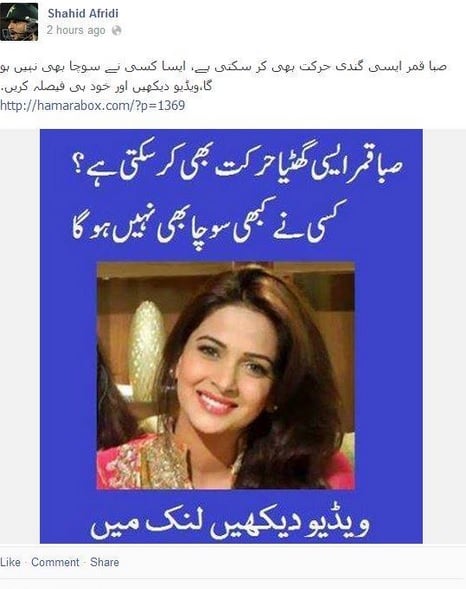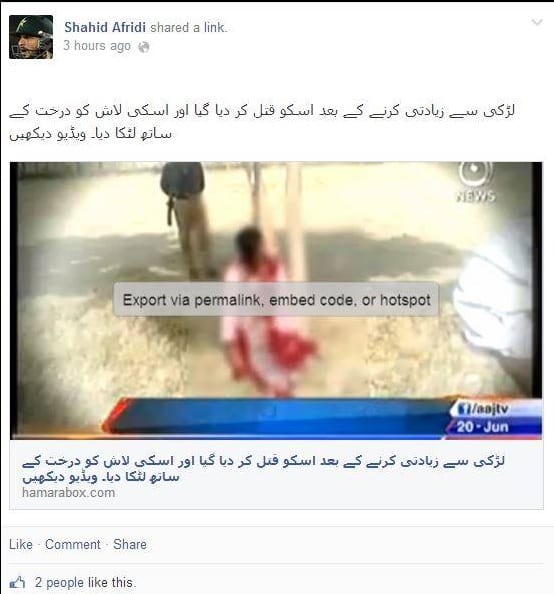 https://www.facebook.com/MawraHocaneFans – here is the link of Mawra Hocane's page which she has stated over and over again is not her official page. She has pleaded to people to unlike this page and like her official page because she thinks it is unfair that some other page which is not run by her is considered her official page. The page has 152,019 likes.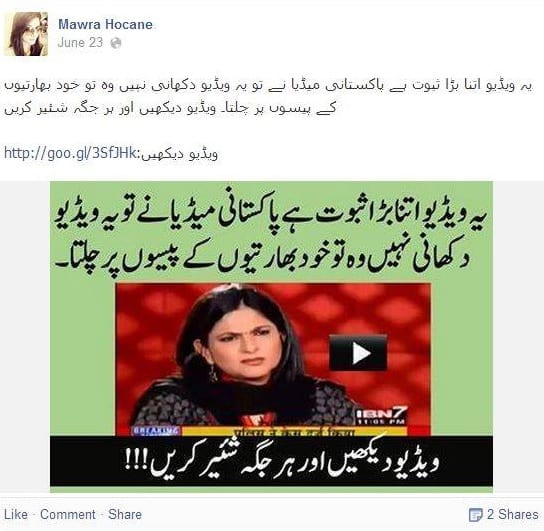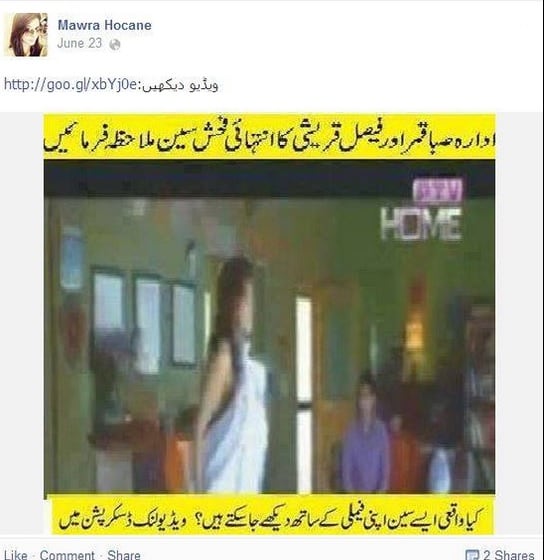 https://www.facebook.com/MAHIRAKHANOFFlCIAL – this is the so-called Mahira Khan official page. It has a whooping 137,456 likes although it doesn't have much about Mahira Khan on the page except the cover and the profile picture. Click the link to see the kind of things that are posted on the page. And whoever is running the page for some reason is desperate to promote 7th sky entertainment.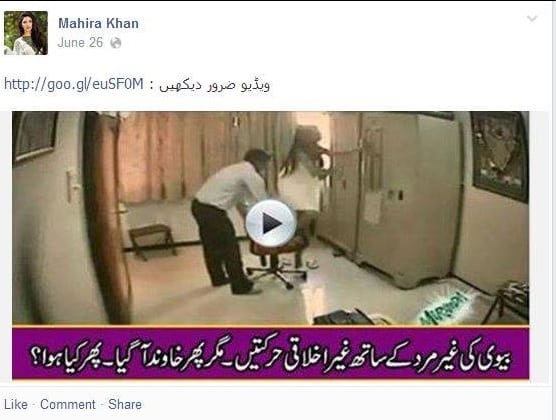 https://www.facebook.com/Sabaqamarofficial – this is the link to Saba Qamar's facebook page. It has 663,837 likes. Many of the posts are highly uncalled for, I wonder if Saba Qamar would approve of them, There are many other such pages of many celebrities which make people believe that they are the official pages when actually they are not. Do you think that people who make these pages and those who are running it have a responsibility to notify the fans in a loud and clear way that these are not the official pages but are run by fans of these celebrities. In some instances they are not even run by fans but they are only there to promote random things that have nothing to do with the celebrity. Sometimes these pages post pictures and ask question like "what do you think of my acting" and other such question which are misleading. The question is that will the celebrities whose names are being used to promote really strange and irrelevant things on these pages approve of these things? Isn't it unfair that the names of these celebrities are being used to promote things that have nothing to do with them? Feel free to share links of other such fake pages which use the name of celebrities to promote things that have not much to do with them.