The mystery element of the play along with the fact that for a change the central character in the story is not a female but a male and the story is not about a love triangle or about marital problems is what makes this play stand out in the crowd. Having said that I must admit that this may not be the kind of play that will hit a home run with the masses mostly because of its overall outlook. If the lighting and colors were slightly more alluring then it would have been a perfect package.
Daniyal is determined to find out about his background. When you find out that your whole life was a lie all of a sudden, some people have a difficult time coming into terms with the truth and they decide to go on with life pretending that they don't need to know the truth but most often they react the way Daniyal did. He appreciates everything that his adoptive parents did for him but he cannot rest until he finds out about his roots. Daniyal's entire personality has changed ever since he found out the truth. The carefree man who was full of confidence has been replaced by one who is lost and feels a great burden on his shoulders which will only be lifted when he finds out who his real parents were.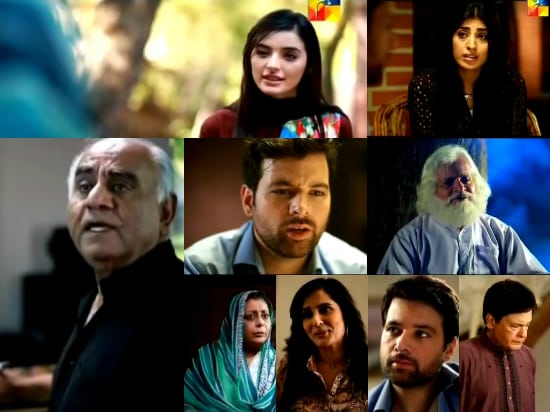 Dilawar's character is a very interesting addition to the play. Dilawar and Laila both are not the usual characters with feudal backgrounds which we see on screen. Dilawar is a very likeable character and the way Laila helped Daniyal was either because she is a genuinely nice person or because she also wants to find out why Daniyal is looking for Peer Murtaza Shah…we will find out soon enough. The conversation between Laila and Dilawar about that piece of land he wanted went to show that Laila isn't as "enlightened" or soft hearted as she appears to be.
Naina finds it very difficult to forget Daniyal but her mother is bent on getting her daughter married in an uncha khandan. The way Naina's mother compared damaad and bakra was outrageous but then those lines portrayed her thinking perfectly. The turn of events in tonight's episode were very intriguing indeed. Daniyal and Naina's paths will meet yet again or maybe not! Will Naina end up getting married to Dilawar? She is definitely not the kind of girl who will let anyone else make such an important decision of her life but you never know.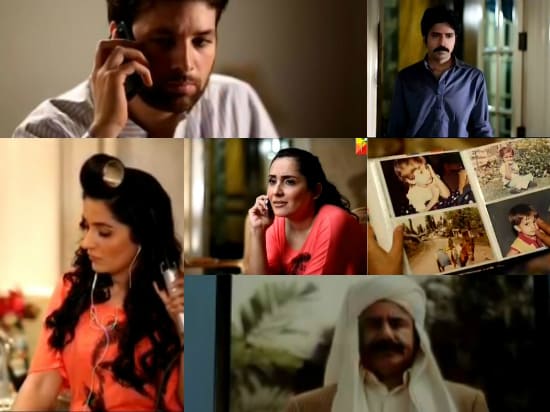 I felt for Daniyal's adoptive parents all through tonight's episode. The actress playing Daniyal's mother has failed to impress me with her acting, her dialogue delivery is very filmy. The story is unpredictable so far and the drama is moving ahead at a very good pace. I really like the OST; it is different and appealing but the background music can be a little too melancholic at times. It is good to see Mikaal Zulfiqar playing a different character. I am not a big fan of Sadia Khan ever since I watched her perform in Devar Bhabi but I must say that her acting in this serial is much better. Her performance is definitely not power packed but there are no glaring flaws in her acting either. In my opinion she needs to emote more.
Do share your thoughts about tonight's episode.
Fatima Awan