Abid Ali was a legend and an asset for our country having vast experience of working in different mediums of acting theater, film and television. Abid Ali played many memorable roles and directed/produced worth remembering dramas in a career spawning over four decades. Like Abid, his talented family members are also active as artists.
Abid Ali
Abid Ali is born and raised in Quetta, capital of Balochistan province, though he got fame from dramas of PTV Lahore centre. Abid started his career from Radio Quetta in early 1970's, which was the sole media opportunity in then small town of Quetta. Pakistan television Quetta center was inaugurated in 1974, but before that Abid had migrated to Lahore the cultural center of Pakistan. Abid's first famous play was Jhok Sayal in 1973-74 from PTV Lahore centre. In Jhok Sayal Abid was paired with Humera Chaudhry. Humera Chaudhry was a new face at that time, who also provided vocals for few songs in films of that era.
After Jhok Sayal, Abid starred in numerous mega serials of PTV Lahore center like Waaris (1978-79), Hazaron Rastay (1985-86), Piyaas (1987), Suraj Kay Saath Saath (1987), Khawahish (1990) and many others. Abid Ali also worked in many films in supporting and side roles throughout 1980's and 1990's.
In 1989, television entered a new era when first private terrestrial channel NTM (Network Television Marketing) was launched thus ending monopoly of PTV over television transmission. NTM  encouraged many independent producers to make dramas which introduced television audience to new subjects which otherwise were restricted on PTV. Abid Ali is a prominent name, who invested in infant private drama productions to strengthen its future. Abid produced many successful dramas like Dooriyan(1991), Dasht(1994), Doosra Aasman (1997),Pinjra (1999), Hawa Pe Raqs (2002) most of which were successful. Abid Ali experimented with new subjects and ideas in all these dramas. Dooriyan was based on a novel of Sidney Sheldon, Dasht was the story of a tribal environment in Balochistan, while Doosra Aasman was first Pakistani drama shot in UAE, which was based on Pakistani expatriates in UAE. Similarly Hawa Pe Raqs was story covering the circus workers. Abid also introduced many new faces through his productions like Atiqa Odho, Asad Malik in Dasht, Nida Mumtaz in Dooriyan, Iman Ali, Zeeshan Sikandar in Pinjra and Moammer Rana in Hawa Pe Raqs. Abid also starred in all these dramas in character roles performing memorable roles of his career.
In early 2000 a new era of private satellite channels started, which provided vast opportunities to television professionals. Abid Ali continued production but unlike 1990's now he mostly produced commercial stuff mainly soap dramas. Abid Ali partnered another television artist named Syed Mukhtar for the production house Gold Bridge Media. Their production house produced many soaps and serials the most famous of which was Maasi Aur Malika on Geo TV.
Abid Ali married Humera Chaudhry in mid 1970's after success of their drama Jhok Sayal. The couple has three daughters Maryam Ali, Iman Ali and Rehma Ali. In mid 2000's Abid Ali married for the second time with another television artist Rabia Noreen. Since mid 2000's Abid Ali lives in Karachi with Rabia Noreen, while Humera Abid Ali and his daughters live in Lahore.
Humera Chaudhry (Humera Abid Ali)
Humera Chaudhry started her career as a singer and also acted in few television plays around 1973-74. Humera's younger sister Shama Chaudhry was also an artist. Paired with Abid Ali, Jhok Sayal in 1974 was the most successful play of Humera. After success of Jhok Sayal, many critics predicted a bright career for the Humera in both films and television. But the on-screen pair of Jhok Sayal decided to be one in real life too. Despite strong opposition from her father, Humera finally married Abid Ali. Humera quit acting and singing thus sacrificing her career for this marriage.
Despite few ups and downs mainly due to financial difficulties, both Humera and Abid have always kept their family life private by maintaining a distance from media. Humera made a comeback in singing, when she provided vocals for OST's and songs of dramas produced by Abid Ali in 1990's like Dasht and Doosra Aasman
Upon second marriage of Abid Ali in mid 2000's, Humera expressed her disappointment in few press interviews. After the second marriage of Abid Ali, Humera resumed her acting career in dramas and performed many supporting roles. She played a memorable role in drama Asghari Akbari of Hum Tv as BatoolaN. Humera also played a minor role in film Bol, and is also working in upcoming film Kambakht.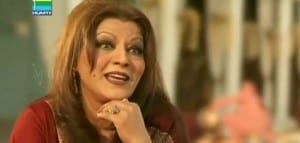 Shama Chaudhry
Shama Chaudhry is younger sister of Humera Abid Ali and sister in law of Abid Ali. Shama started her acting career after mid 1970's. Shama appeared in supporting roles in many dramas fom PTV Lahore centre till mid 1980's. After marriage Shama Chaudhry also quit acting in 1980's.
Maryam Ali
Maryam Ali is eldest daughter of Abid Ali and Humera Abid Ali. Maryam is an amateur artist, who worked in few serious theater plays in Lahore.
Iman Ali
Iman Ali has been a leading model who is also successful in acting. Iman Ali is known for doing selective work. Iman started her career from modeling. One of her earliest drama was Pinjra(1999) produced by her father Abid Ali. Her first major introduction was appearance in video of Abrarul Haq's song Saannu tere naal pyar ho gaya opposite Meekal Zulfiqar. On television Iman appeared in several dramas, mostly in glamorous roles. Her famous dramas are Jaye Kahan Yeh Dil (Geo Tv), Qismat (Geo TV), Dil Day Ke Jayenge(Geo Tv). Iman's debut film was critically acclaimed Khuda Ke Liye in 2007. Iman Ali starred with another debutant Fawwad Khan and also won the Lux Style Award in the subsequent year. After Khuda Ke Liye, Iman Ali decided to do selective work. Bol in 2011 was her next major venture.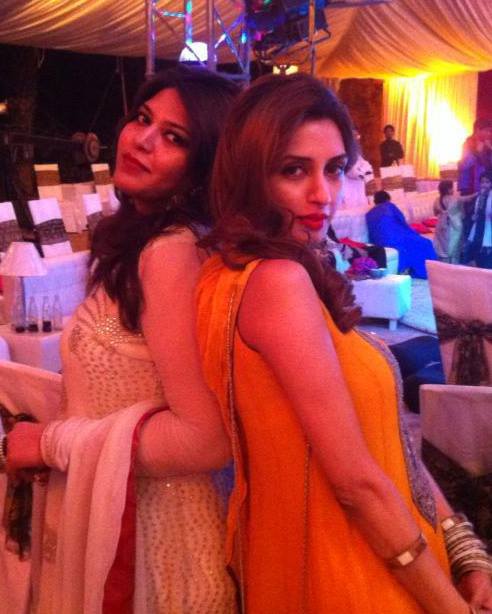 Rehma Ali
The youngest daughter of Abid Ali and Humera Abid Ali, Rehma is also active in acting and singing. Rehma has worked in several dramas in different roles. Nail Polish was her debut drama on ATV. As a singer Rehma is also part of Coke Studio Season 7 which will be aired in coming days.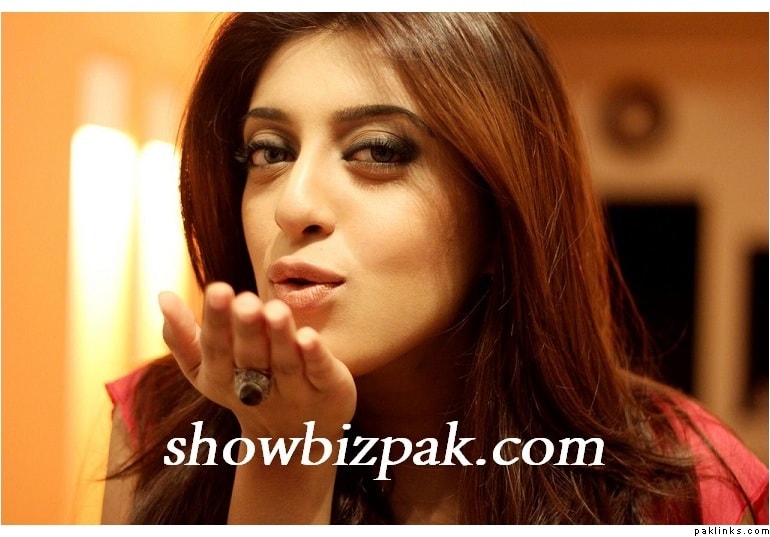 Rabia Noreen
Rabia Noreen started her acting career from PTV Karachi center's drama Zeenat which was written by Fatima Surriya Bajiya. Despite success of Zeenat, Rabia took a break from acting after marriage. Her first marriage was not successful and thereafter she also worked as air-hostess. Rabia returned to acting from drama Babar in 1996 in which she played the role of second wife of Babur (played by Shabbir Jaan). Since her return Rabia mostly appears in negative roles. Rabia married Abid Ali in mid 2000's. It was second marriage of both Abid Ali and Rabia Noreen and now both live in Karachi.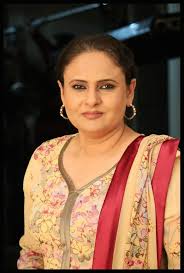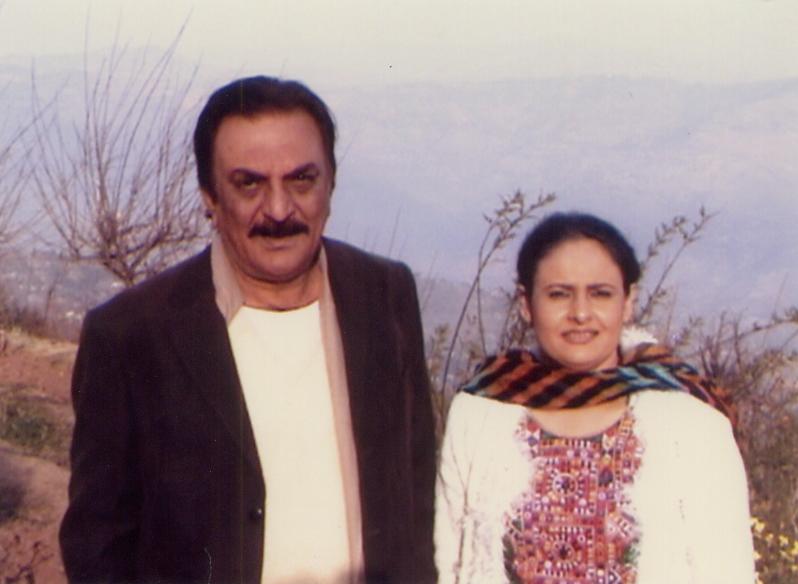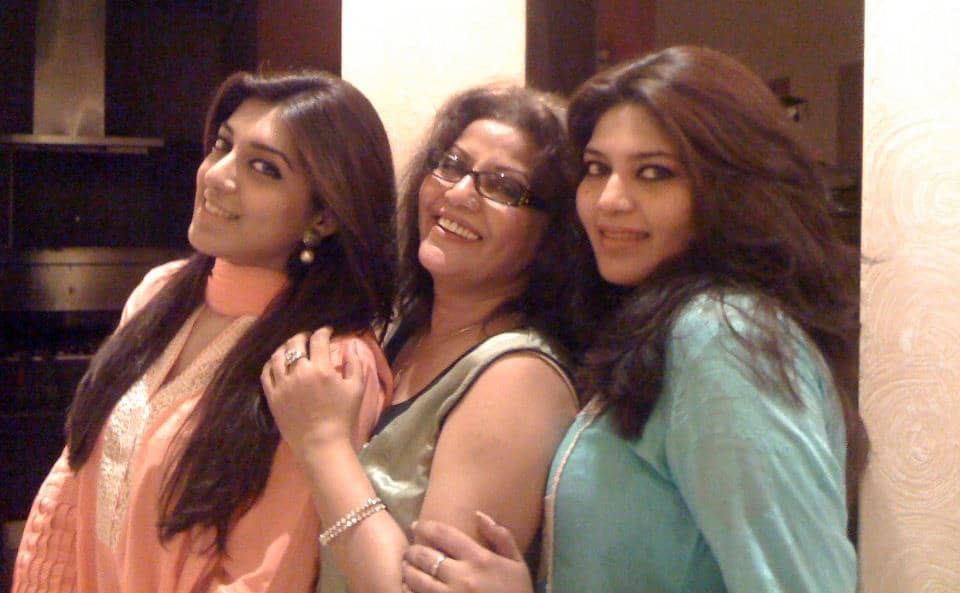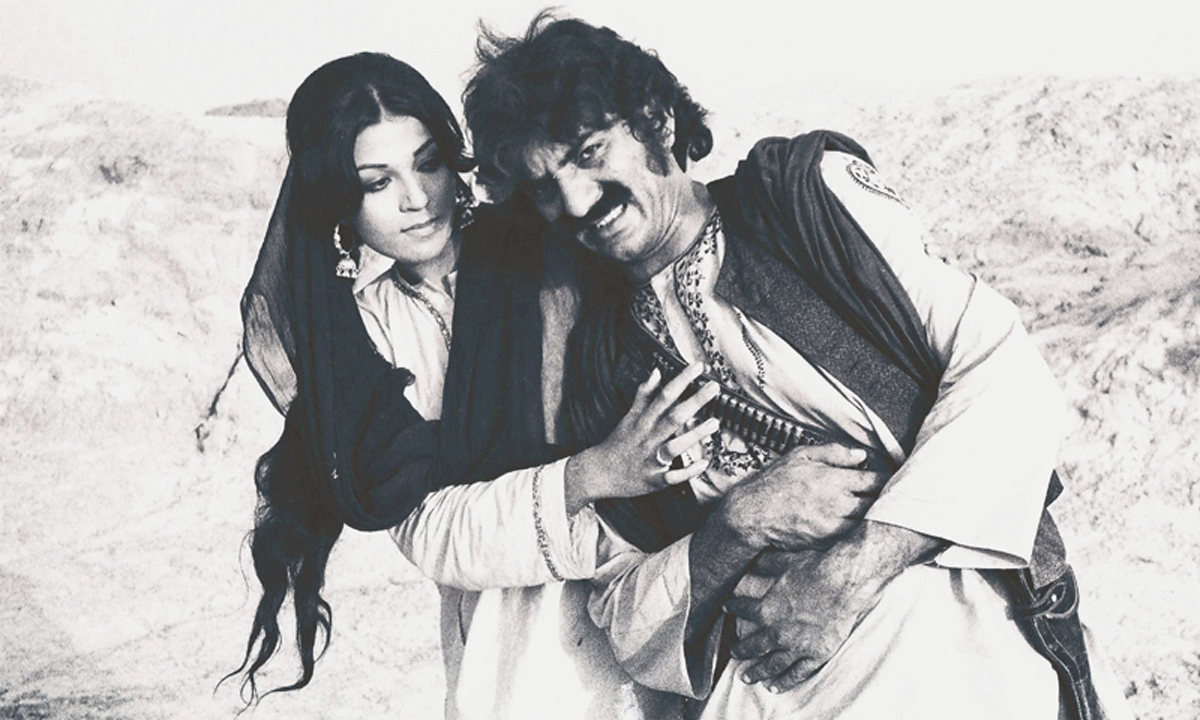 Before wrapping up,  here is a song from past in the voice of Humera Abid Ali from drama Dasht shot in the rugged terrain of Gawaddar, Balochistan. It was the first ever drama shot in the remote area of Gawaddar in 1993, when it was a small fishermen town without basic infrastructure. Till this day it is the most successful drama made in the background of Balochistan, a province otherwise neglected by our media. Dasht is indeed an all time classic drama of Pakistan which introduced Attiqa Odho. It was also the first successful drama of Nauman Ejaz in lead role.
https://vimeo.com/106210999
Credits:
Voice: Humera Abid Ali
Music: Wajid Ali Nashad
Artists: Attiqa Odho, Shaista Jabeen, Sabiha Khanum, Azra Aftab, Nauman Ejaz and others
Here is a duet in the voice of Humera Abid Ali, Rabab Kehta Hai from drama Dasht shot on Attiqa Odho and Nauman Ejaz.
Credits:
Vocals: Humera Abid Ali, Ameer Ali
Music: Wajid Ali Nashad
Artists: Nauman Ejaz (as Balach) and Attiqa Odho (as Shah Taaj)
Here is a clipping of OST of drama Doosra Aasman in the voice of Humera Abid Ali. It was the first drama shot in UAE, focusing on Pakistani expatriates there working in various fields. So the tune of OST has a traditional Arabic touch.
https://vimeo.com/106211787
 Credits:
Vocals by Humera Abid Ali
Music: Wajid Ali Nashad.
The ever green punjabi song Menu Dharti Qali Kara De in the voice of Humera Chauhdary in 1973. The song achieved the folk status and is sung at festivals, weddings and other joyous occasions in Punjab. The lyrics were provided by legendary Punjabi poet Ustaad Daaman, a rare occasion as he always avoided writing lyrics for filmi songs. The song has been remixed by many artists afterwards like Tahira Syed, Shahida Mini but the original one was in the voice of Humera Chaudhry who in 1973 was a young voice starting her career as a singer and actor.
https://vimeo.com/106212856
Credits
Film: Ghairat Da Nishan
Voice: Humera Chaudhary
Lyrics: Ustaad Daaman
Music: Ghulam Shabbir Hussain (aka Kaalay Khan)
Artists: Rozina and Yousaf Khan
Director: Hassan Askari
Thanks for reading. Do share your memories and experiences regarding contributions of Abid Ali and his family members.
Rashid Nazir Ali