Famous journalist and anchor Muhammad Maalik is appointed managing director of PTV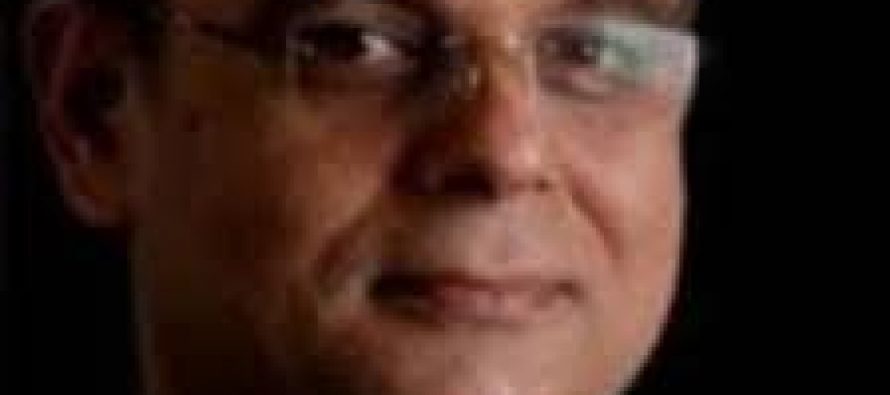 Famous journalist and anchor person Muhammad Maalik is now appointed as managing director of Pakistan Television (PTV). On his visit to PTV Lahore Center, Muhammad Maalik has said he will not accept any political pressure in PTV.  Despite huge buildings, large staff PTV is still far behind in the race of media. Worker of PTV has been spoiled, if they have to survive they have to change their attitude.
Pakistan Television is the government run media network, which provides transmission on satellite and terrestrial network. Once widely viewed, after arrival of private channels the state run PTV has lagged behind in every field, entertainment, current affairs, sports, morning shows. PTV has failed to generate enough revenue to feed itself. Its main source of revenue is PTV license fee, which is forcibly added in the electricity bills of domestic consumers.  PTV is full of incompetent staff, and posts huge deficit every year. Its too early to comment what changes Muhammad Maalik can bring in this institution.
Full content from Urdu Daily Naibaat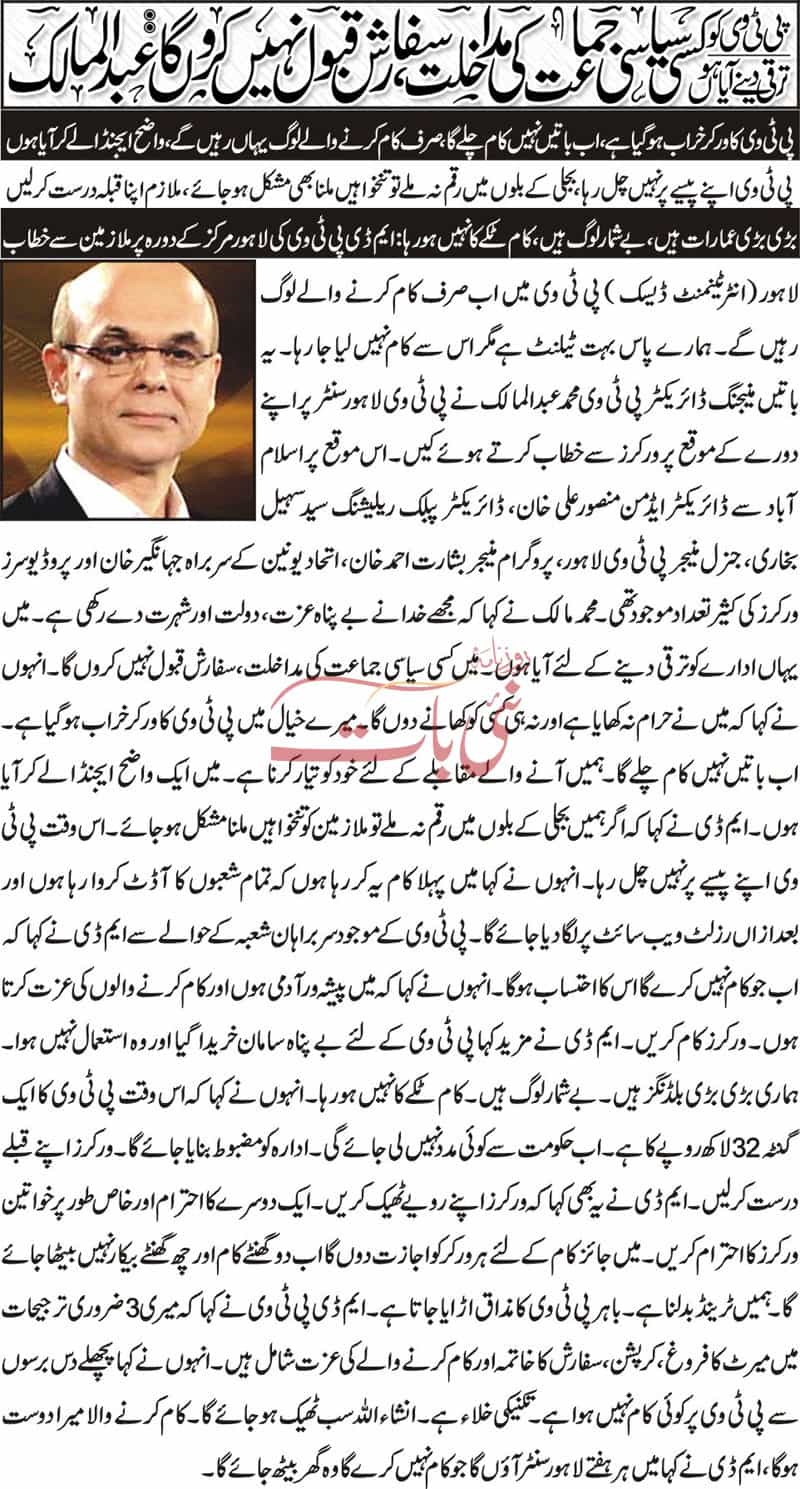 Rashid Nazir Ali
---