Bushra Rehman is a famous novelist and short story writer. Bushra is basically from state of Bahawalpur, and moved to Lahore after her marriage. Bushra hails from a family having presence in literature and politics. Her elder sister Farhat was married to Shuja-ur-Rehman who served as mayor of Lahore in 1980's, while his son Mujtaba Shujaur Rehman is also education minister of Punjab.
Bushra herself is elected as member of Punjab Assembly as well as National Assembly at several occasions. Bushra is mother of four sons who are all settled abroad. As compared to a routine female writer, novels and short stories of Bushra are not limited to family politics, few of her novels are also based on the mystic themes.
Few of Bushra's novel are also adapted for television dramas, which earned mixed response from viewers and critics.
Lazawal
Lazawal was the first drama based on novel of same name by Bushra Rehman in 1982 from PTV Lahore center. It was dramatized by Asghar Nadeem Syed. Khalida Riyasat, Azmul Haq, Samina Ahmed and Munnawar Saeed were in lead roles. The actual novel was changed to quite an extent in this drama. Despite huge star cast the drama was not much successful.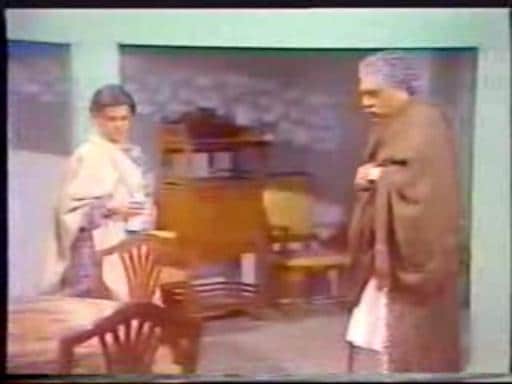 Piyasi
Piyasi was based on novel Piyasi by Bushra Rehman. It was aired in 1995 from PTV Lahore Center. Bushra Rehman also dramatized it for television while it was directed by Abdul Aziz. Firdose Jamal, Irsa Ghazal and Zaib Chaudary were in lead roles. Like Lazawal, Piyasi was also not much successful. The story deviated from the novel to quite an extent and failed to leave any impression.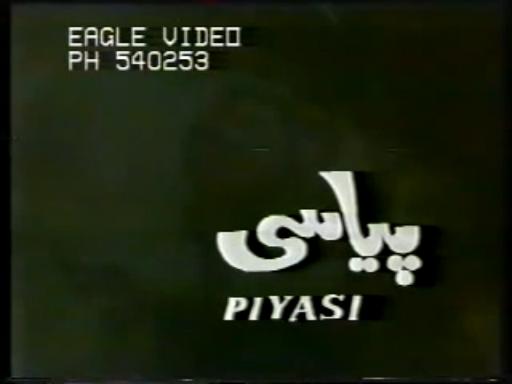 Bandhan
After two lean dramas, Bandhan was a block buster drama from PTV Islamabad center in 1998. It was dramatized by Mansha Yaad and directed by Tariq Mairaj. The drama was lucky for many associated persons from director, writer to cast members. Leading cast members Nauman Masood, Nadia Khan, Farah Saadia, Iqbal Hussain were all in the early stages of their acting careers. The success of Bandhan provided fame to all of its cast. Bandhan was based on two novels of Bushra Rehman, i.e. 'Laggan' and 'But Shikan'. To this date Bandhan is the last drama of Bushra Rehman for PTV .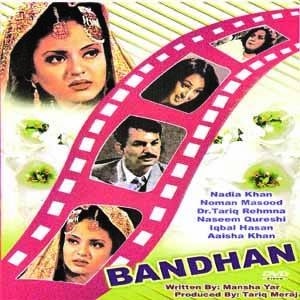 Till mid 2000's many Pakistani satellite channels have strengthened their viewership among viewers and PTV was no more the only available channel. HUM TV a channel administered by a former PTV producer Sultana Siddiqi, proved a leading channel to revive tradition of Pakistani drama. HUM TV also adapted few novels of Bushra Rehman which proved successful
Piyasi
Piyasi was a 100 episode soap by HUM TV in 2008. Monaliza, Mahjabeen, Aijaz Aslam, Juggan Kazim, Nauman Masood, Jahanzeb Gorchani and Seemi Pasha were in leading roles. It was the second adaptation of this novel and again it was written by Bushra Rehman. This time the story was same as novel and the drama was also successful.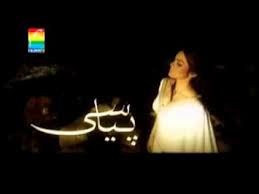 Paarsa
Paarsa was based on novel of same name aired on HUM TV in 2010-2011. It was written by Bushra Rehman and directed by Siraj-ul-Haq. Paarsa was a bold novel written in 1980's by Bushra Rehman. It was a story of Muslim girl who falls in love with a christian.  Ayesha Khan, Ahsan Khan, Nida Khan, Farah Shah, Adnan Siddiqi and Zhalay Sarhadi were in leading roles. OST of the drama 'Zindagi Tere Naam Ki' sung by Rajab Ali was also popular.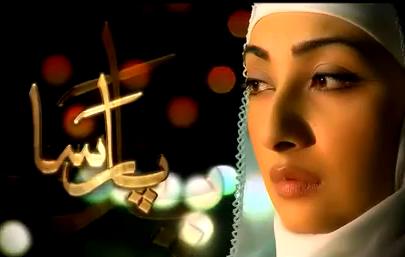 So these are all the dramas based on the writings of Bushra Rehman. Do post your views regarding Bushra's writing and dramas.
Thanks for reading.
Rashid Nazir Ali