"The sole meaning of life is to serve the humanity". The gist of life well described by Leo Tolstoy in one of his famous sayings. Our country is replete with people who are the living examples of the above quote.
The idea of this article is to highlight the efforts of some of those prominent personalities, who have earned fame for themselves and for the country in their respective fields. Now, they are on a greater mission of working for welfare of the lesser privileged. They were the heroes of their arenas but what make them heroes of our hearts is all the social work they do for the people of the country.
Imran Khan
Pakistan's legendary cricket captain Imran Khan after bagging the World Cup for the country in 1992, announced his retirement from cricket. He is a gem who will always shine in the history of Pakistani cricket.
The Kaptaan of cricket and our hearts too, Imran Khan has always had great sentiments for humankind. He has been found doing charitable work many times but his efforts to establish 'Shaukat Khanam Hospita'l is most substantial. The cancer hospital, which is one of its kind and the project is prodigious.
During the 1990s, Imran Khan served as UNICEF's Special Representative for Sports. Then in 1991, he founded the 'Shaukat Khanum Memorial Trust', a charity organization that lead to the establishment of Pakistan's first and only cancer hospital in Lahore.
Imran Khan, a philanthropist has not only invested his time and energy in the heath-care division but has also devoted himself to improve the educational system of the country. He established a technical college in the Mianwali district called 'Namal College' in 2008. 'Namal College' is built by the' Mianwali Development Trust', which was also founded by Imran Khan.
He has also founded 'Imran Khan Foundation' trust to assist needy people of the country. This foundation has also collaborated with 'Buksh Foundation' for a project 'Lighting a Million Lives'. The project will develop several Solar Charging Stations in villages of Dera Ghazi Khan, Mianwali and Dera Ismail Khan.
Imran Khan is a doer and an achiever, a dynamo for himself, for the country and for the mankind.
Shehzad Roy:
A heart throb romantic pop singer who started his career with release of an album Zindagi in 1995. A youthful talented 18-year-old singer who caught the eye of everyone, soon conquered the music charts of television and radio. He prevailed to rule the hearts of audience by the release of his subsequent albums Darshan, Teri soorat, Rab Janey and Buri Baat Hai. Who could ever imagine that the chocolate boy at the peak of his fame will transform into a social worker and humanitarian.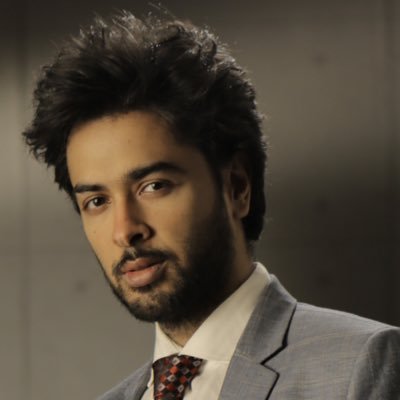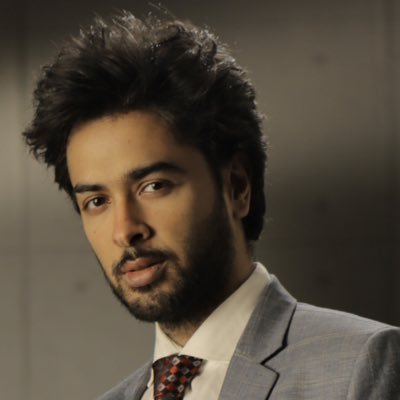 In 2002, Shehzad establish a non-governmental and non-profitable organization 'Zindagi Trust'. The moto of this trust was to improve the quality of education for an average Pakistani child. In 2003, the trust started a program named 'I-am-paid-to-learn' to encourage a working child to get paid for studying. The program was an excellent idea to discourage child labor.
The trust also introduced the public-school reforms at SMB Fatima Jinnah Government Girls School in Karachi to improve facilities, curriculum and teaching culture. Shehzad's journey to improve the quality of education in Pakistan doesn't end there. In 2013, he started a campaign to reform matric board and released a video 'Sirf Bandhi Hai Kamar' to support his cause.
Shehzad is one intelligent artist who has used his signing to wide spread his social message. He released an album 'Qismat Apnay Hath Mein', to address the social issues of the country in 2008. He also made serial documentaries for television named 'Wasu Aur Mein' and 'Chal Parha' for social and moral development of society.
Shehzad is not only serving the humanity through his charitable trust but also addressing the glitches of society through his singing. He knows how to use his talent for a greater cause than only entertainment.
Abrar ul haq
A geography teacher who burst on to the scene as a block buster singer by the release of his first album Billo de ghar in 1995. The title track of the album propelled Abrar to the unlimited heights of success and then he never looked back. He has produced a total of 8 music albums till date.
Besides being a pop, bhangra singer and folk musician, he is a philanthropist too. He is the founder and chairman of Sahara for Life Trust, a charitable organization that promotes health and education in remote areas of Pakistan. The trust has successfully completed two projects at Narowal Pakistan. First is the establishment of 'Shafi Medical Complex' and second is development of 'Sahara Medical College'.
The trust has also been found working actively for rehabilitation of flood victims during 2010 and 2011, earthquake victims in 2005, IDPs of Swat and HIV / AIDS surveillance in the country.
Abrar is passionate for what he does and it seems like singing and social work both are his passions which goes hand in hand for him.
Shahid Afridi
Famous cricketer, Shahid Afridi, better known to us as Boom Boom Afridi, who first gained popularity when he smashed the fastest ODI century in 1996.
Afridi is another celebrity who has dedicated himself to social work, he has founded a non-profitable organization by the name 'Shahid Afridi Foundation'. The aim of the organization is to improve health and education facilities in Pakistan. It has established a hospital named 'Sahibzada Fazal Rehman Memorial And Charity Hospital in Kohat. It has also initiated projects of water wells and hand pumps in Sindh and KPK and awarded educational scholarships to students. It also works to raise funds for other hospitals and many other projects.
His sixer in the path of serving humanity has made him more respectable to us.
Wasim Akram
Widely acknowledged as one of the greatest bowler of all times, Wasim Akram needs no introduction. He was the first bowler to reach the 500-wicket mark in ODI cricket and the only bowler to take 2 hat-tricks in both Test and One Day International cricket.
Wasim Akram has also decided to dedicate himself for the service of mankind. He has established a charity trust named 'Akram Foundation' that works to enhance value for life. It's a humanitarian service that operates nationwide and collaborates on different social, educational and health projects to improve the quality of life.
These are the few popular names who are trying to payback the society in their own ways. We hope that they continue to do their good work and inspire several others to follow suit.
Information Source:
Official websites of Zindagi Trust, Sahara for Life Trust, Shahid Afridi Foundation, Akram Foundation and Wikipedia.