Iqrar Ul Hassan is a famous Pakistani anchor who started his career from news anchoring and reporting from Ary News. His Show Sar E Aam earned him fame, prominence and name. Iqrar Ul Hassn has an adorable family with Qurat Ul ain Iqrar and he has a beautiful son Pehlaj Iqrar Ul Hassan. In 2012, the anchor opted for a second marriage which was criticized by many and fans still talk about it. His marriage with Farah Yousaf is still the talk of the town.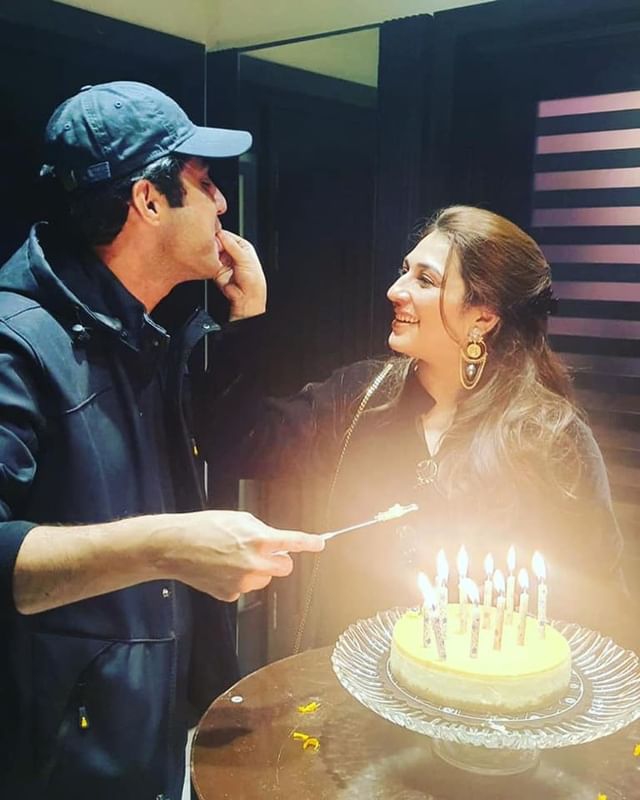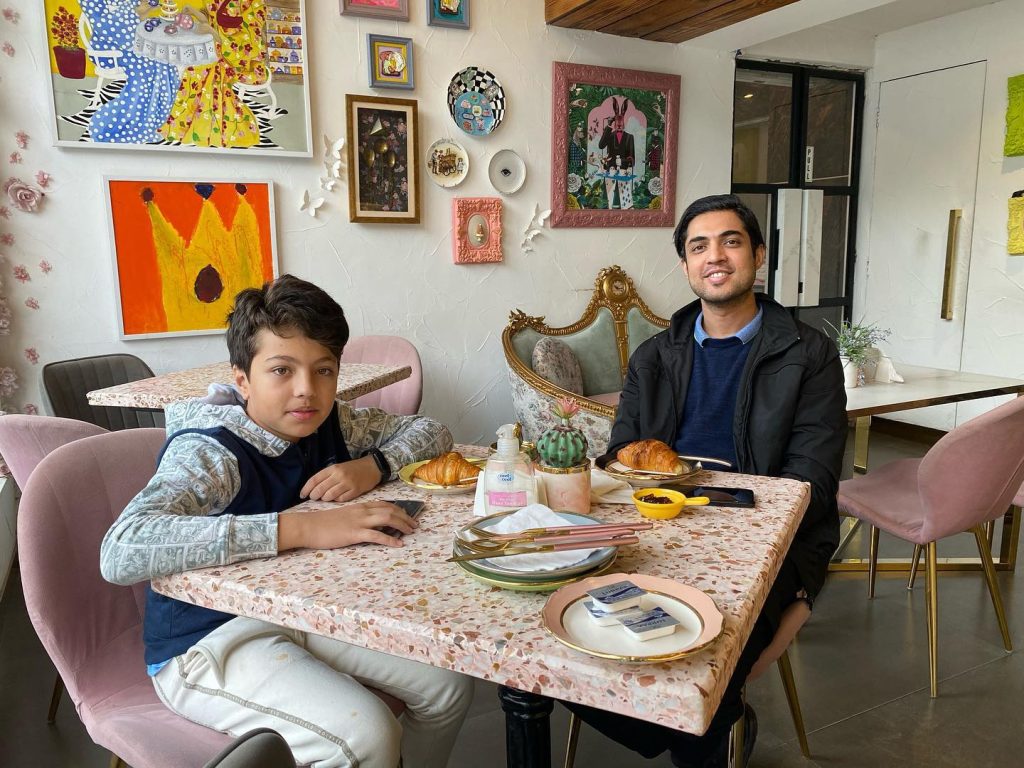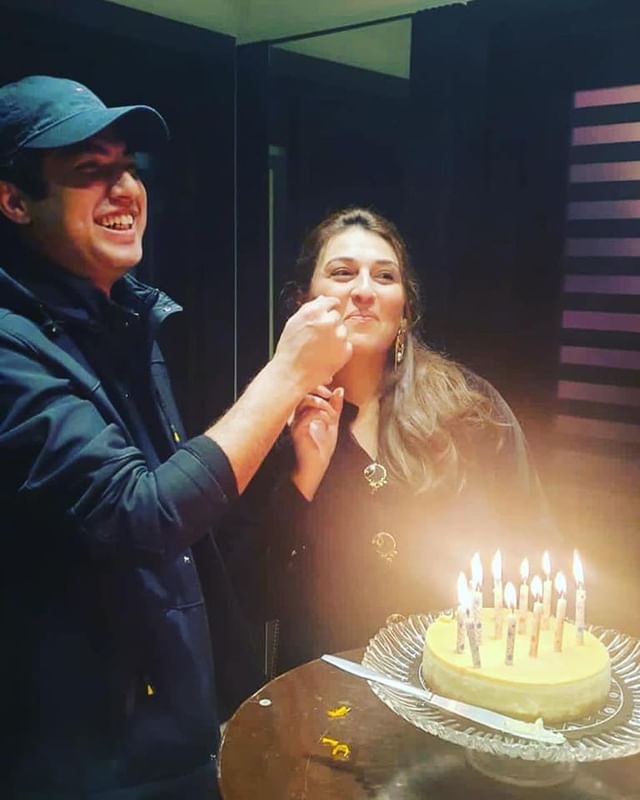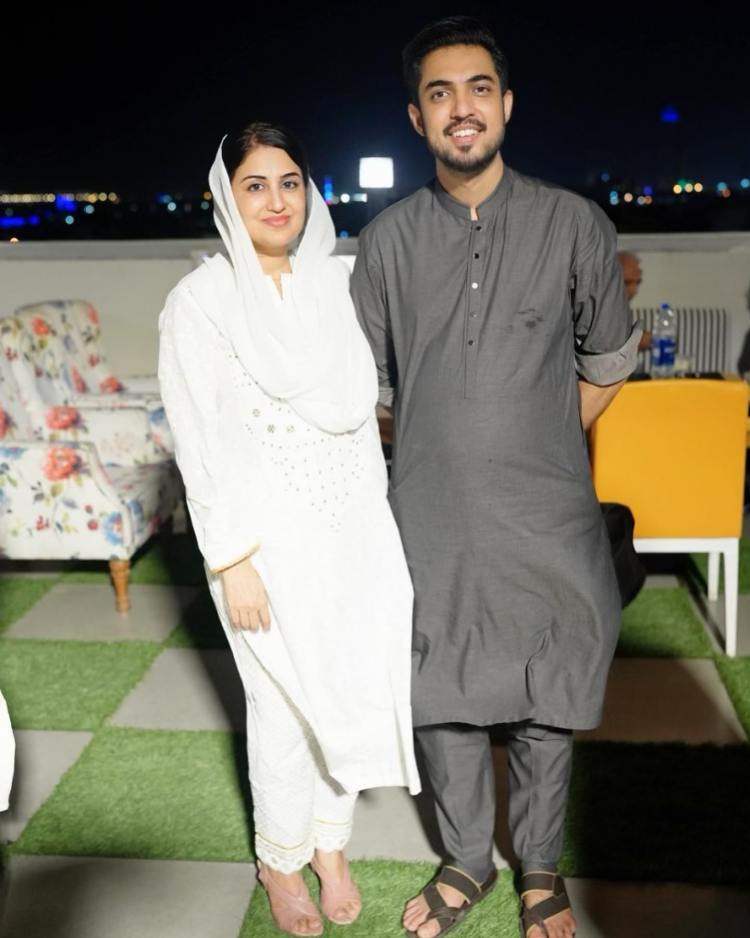 Recently, the anchor uploaded picture with his second wife with a weird caption, netizens thought that the caption is directed towards his first wife. He wrote, " Yeh Bhi Sach Hai kay Mujhey Us Nay Kahaa Kuch Bhi Nahi, Yeh Bhi Sach Hai Kay Us Aurat Say Chupaa Kuch Nahi Tha – it's true that she didn't say anything to me but it's truth that she knew everything about me"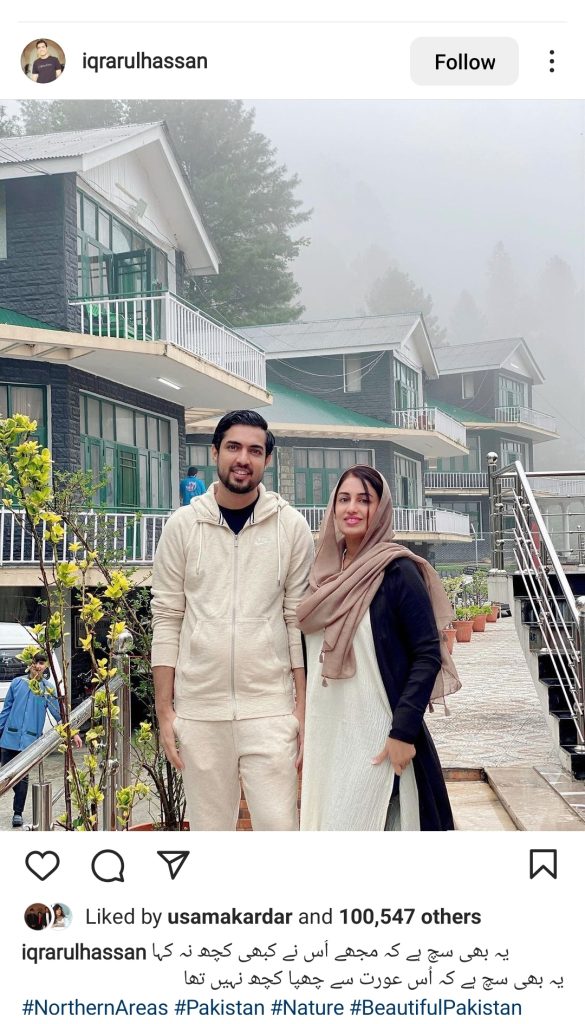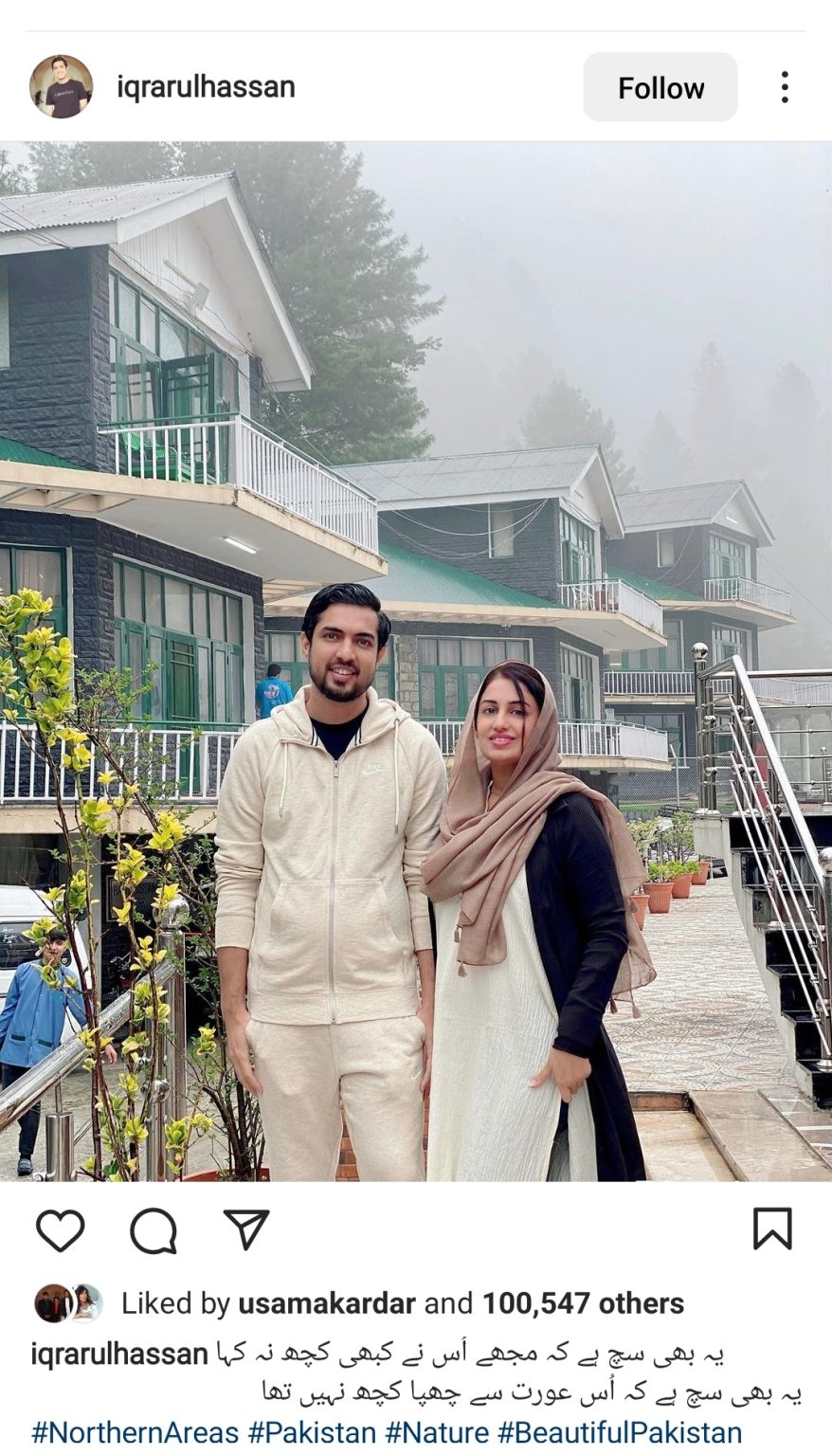 Netizens think that his caption and verse is directed towards his first wife Qurat Ul Ain Iqrar, they said that Qurat Ul Ain is a nice person. One fan wrote under picture, "Iqrar, we don't like this wife of you". One said that he didn't do right to Qurat Ul Ain Iqrar. Almost all of them took side of his first wife and said that he only looks good with Aini. See all the comments of Iqrar's fans.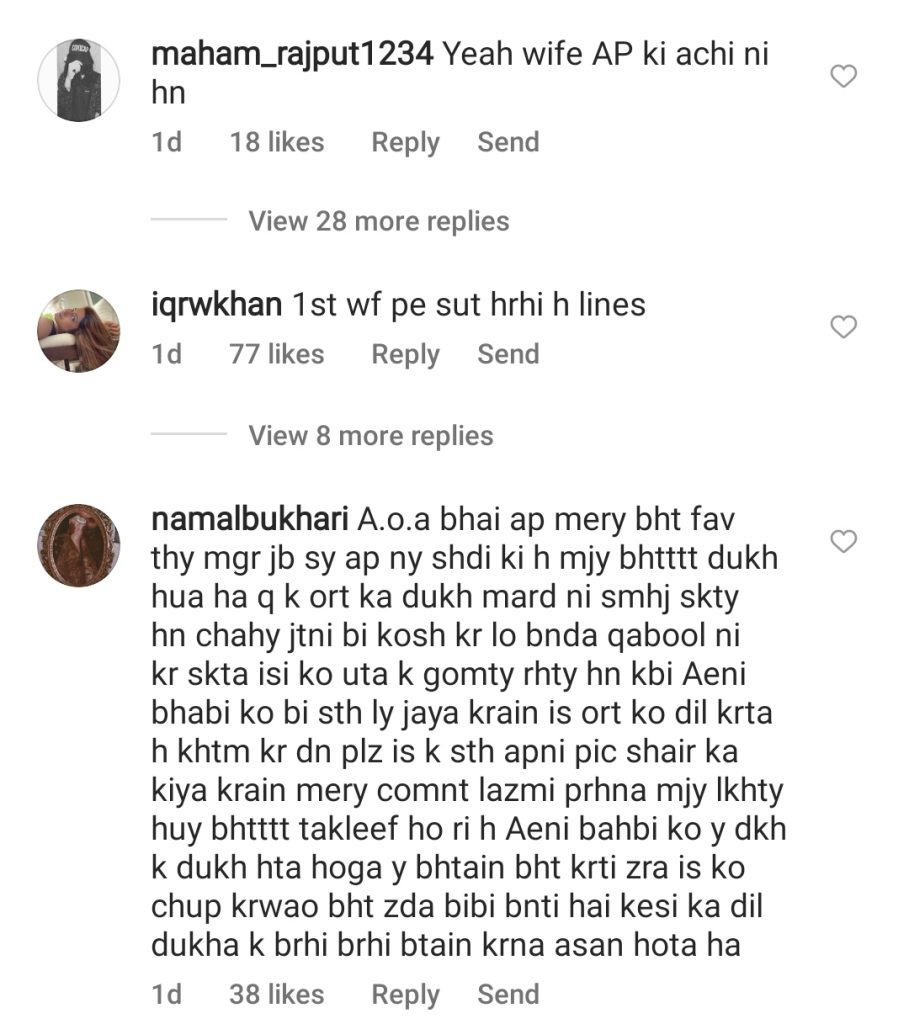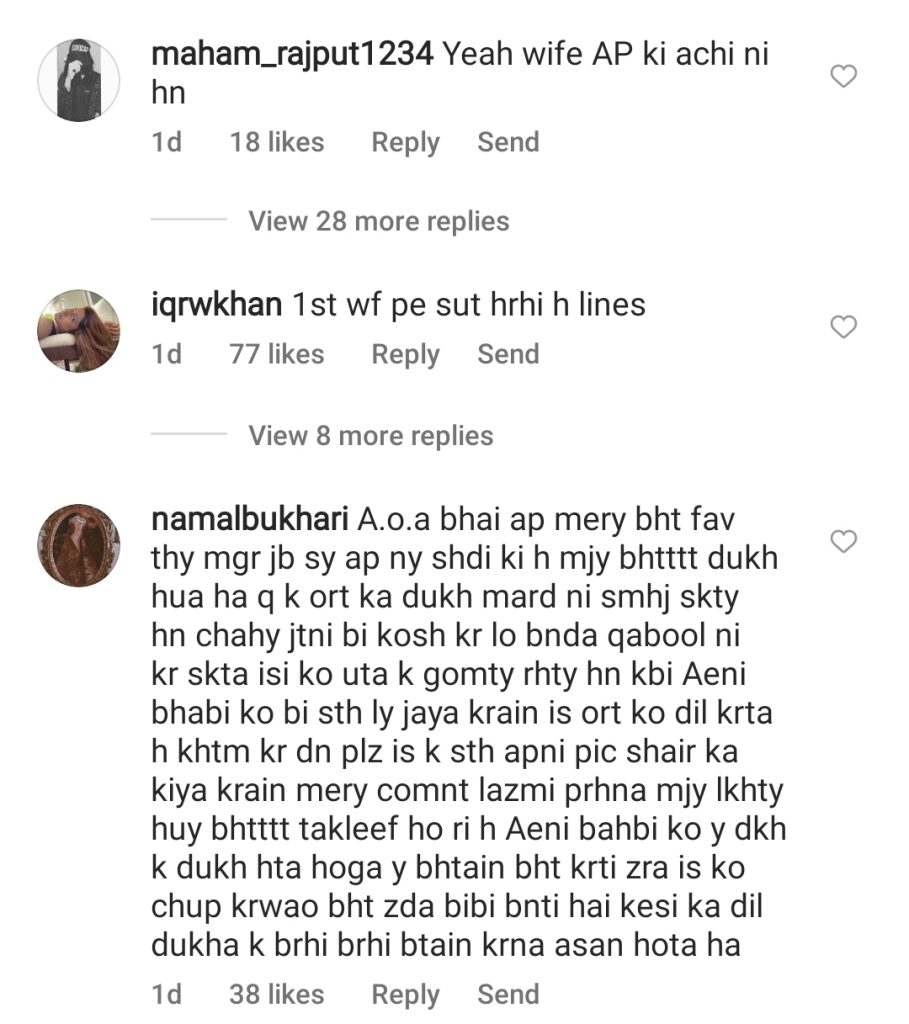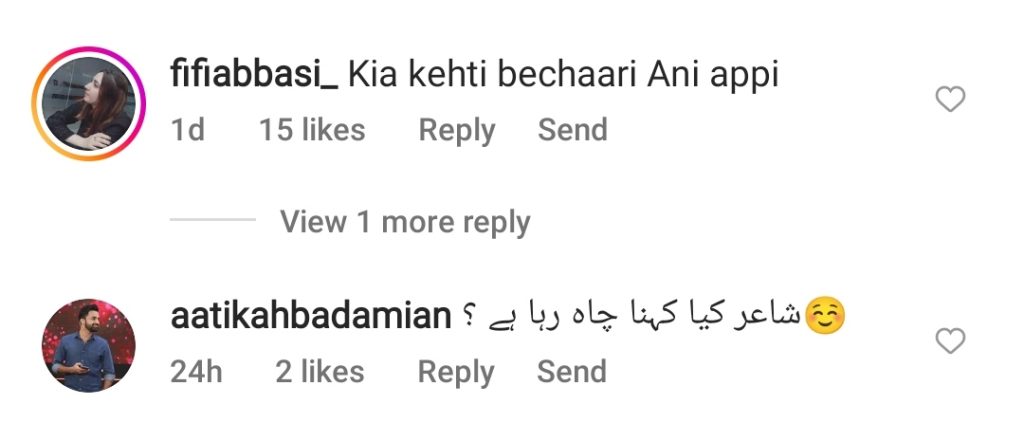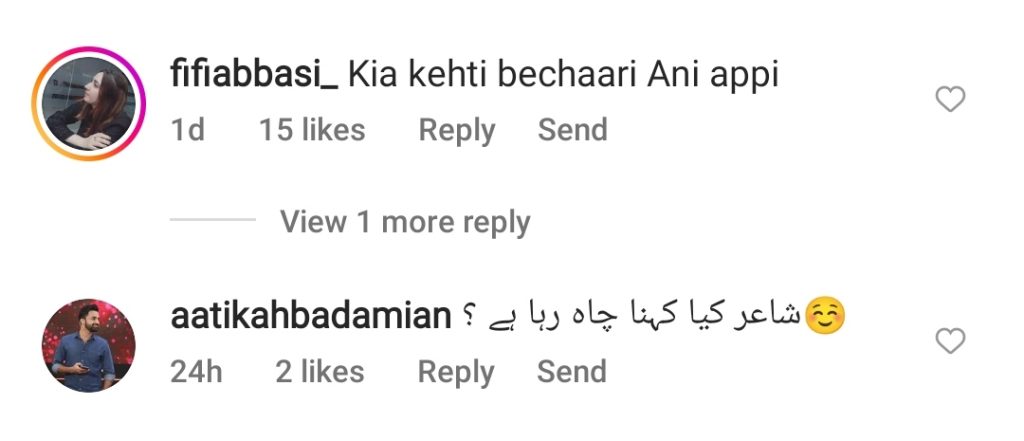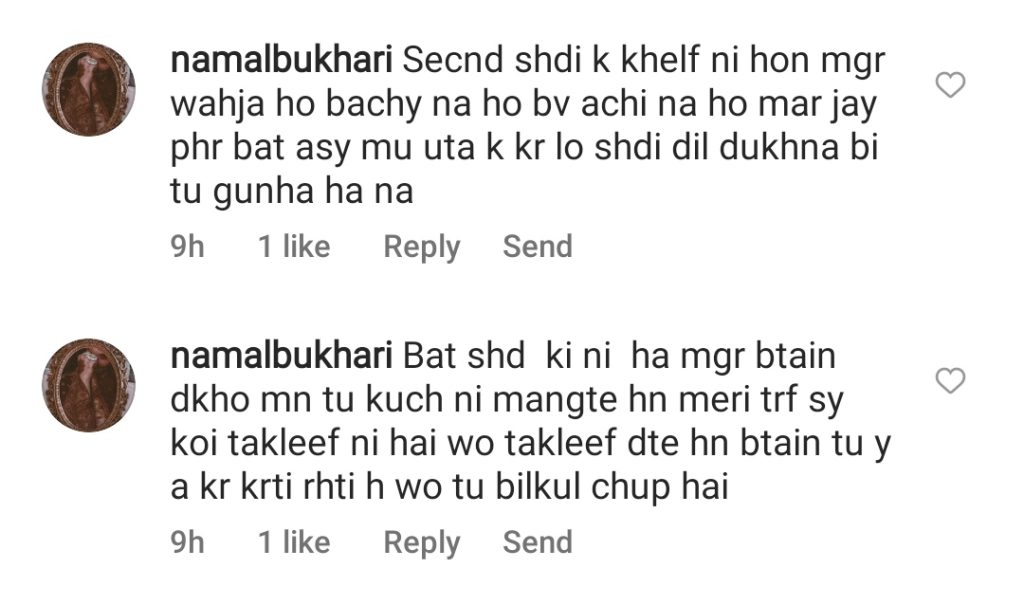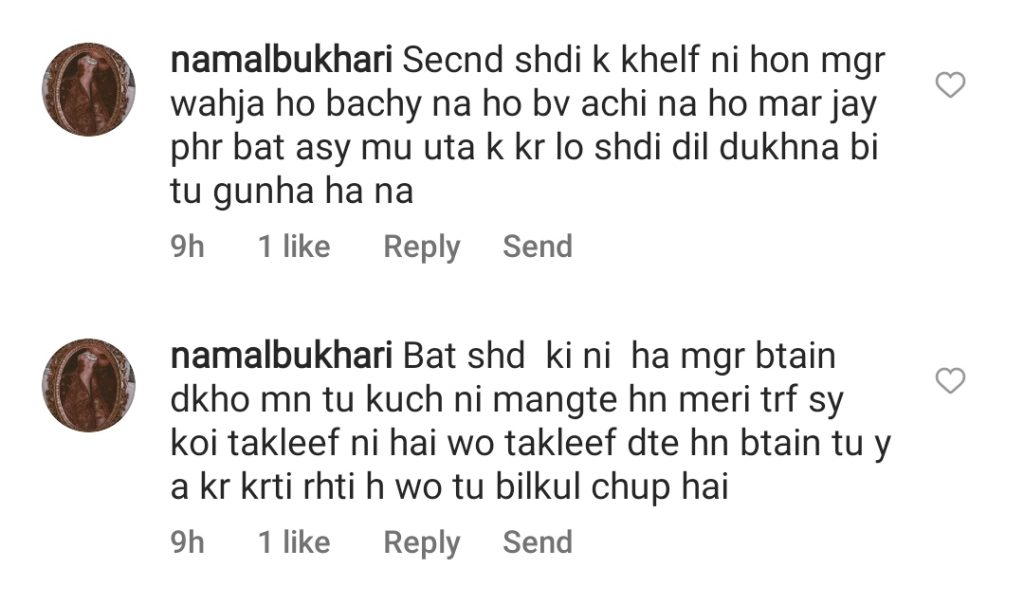 What do you think about the caption and his picture? Do let us know! Here is the picture!