Sadia Imam is one of the very popular faces of Pakistani Drama Industry. She had started her career in early nineties. Her drama Uljhan with Behroz Sabzwari and Qurban Jillani went popular, after that Sadia Imam touched the heights of popularity in Pakistan.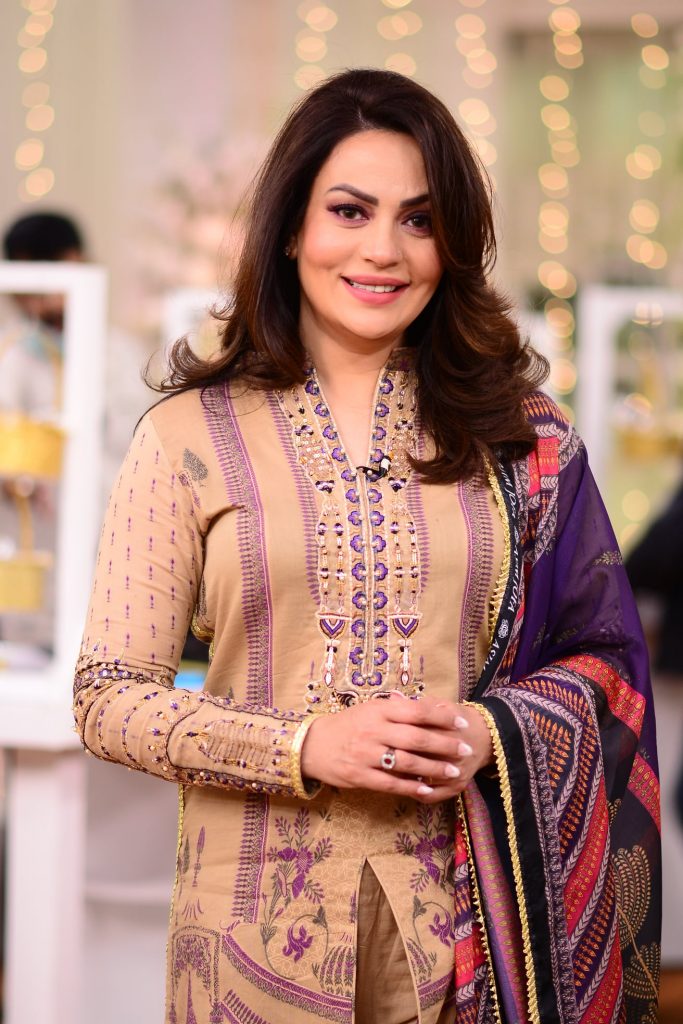 Sadia Imam has an adorable daughter Merub. She often takes her daughter in to morning shows. Recently, the actress appeared in a show and her picture with her daughter is grabing public attention.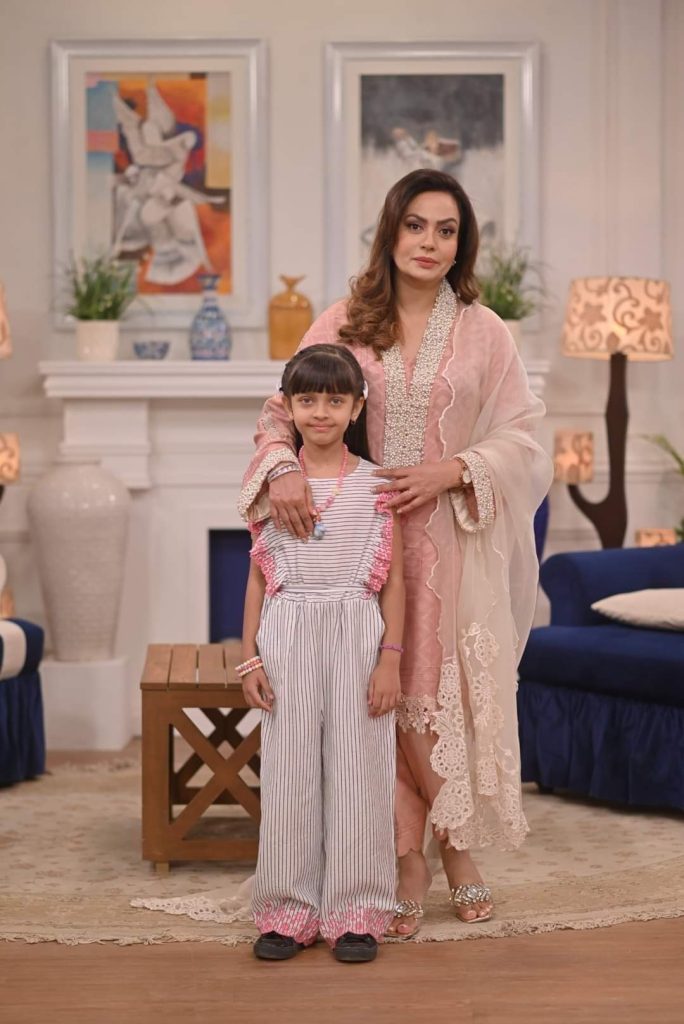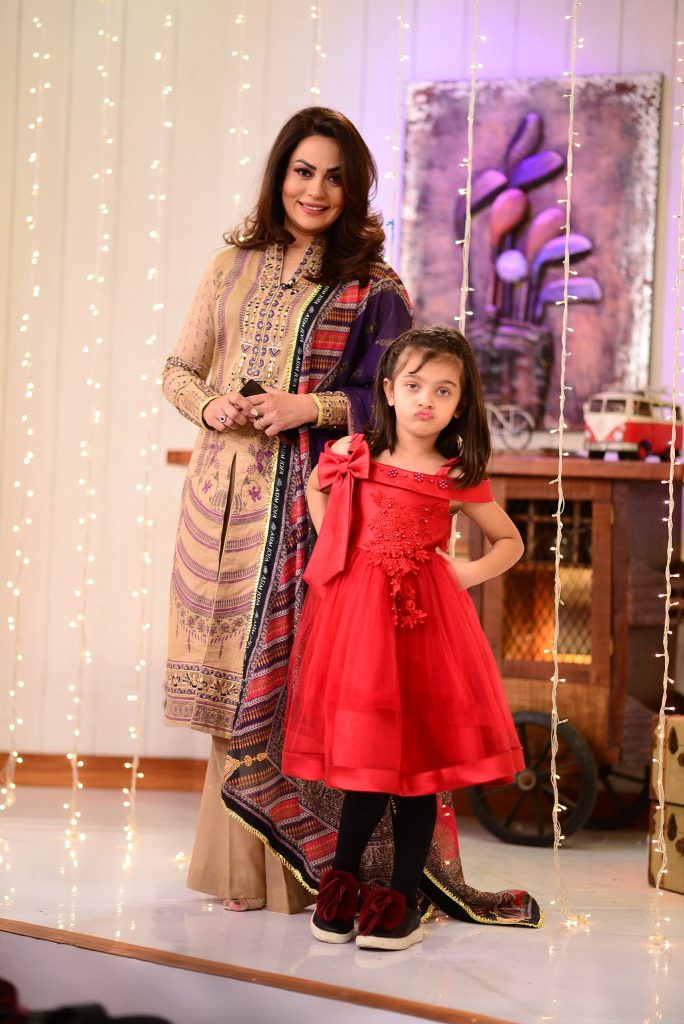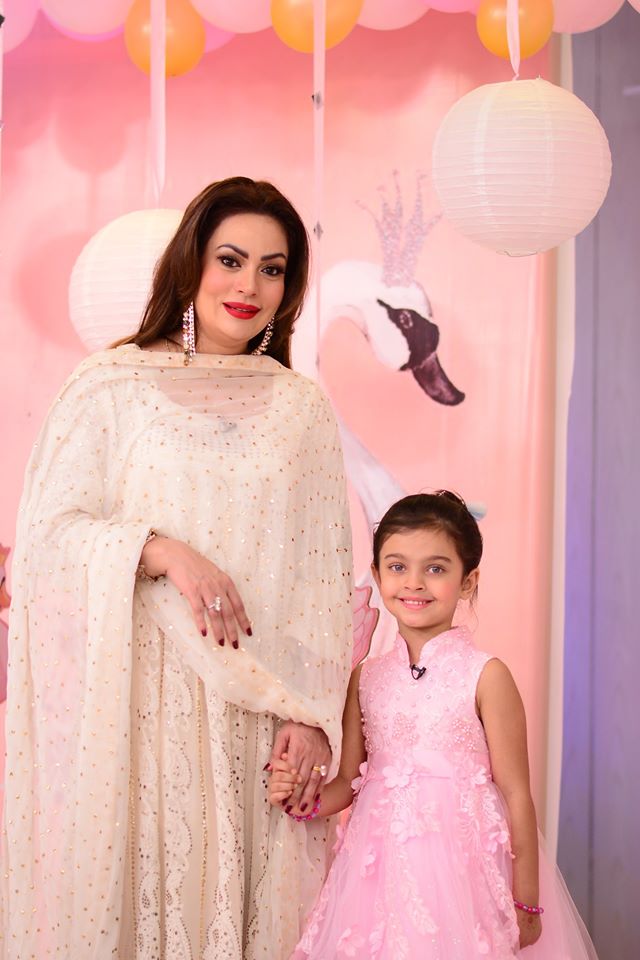 Fans are saying that the daughter of actress has a shocking and uncanny resemblance with the daughter of Aishwarya Rai Bachan, alot of social media users, after glimpsing the photo, said, "we thought that it is Aishwarya's daughter standing with Sadia Imam".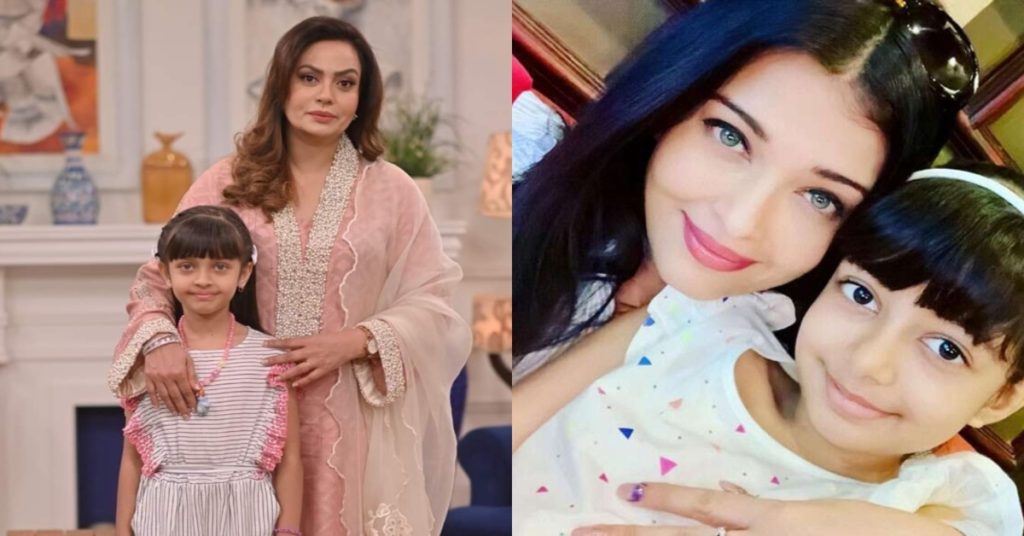 One Facebook user said, "Her daughter looks more like Aishwarya than Aishwarya's own daughter." Another fan said, "I thought she is aishwariya' daughter". Almost every second comment was about Aishwarya's daughter. Only a very few fans said that she doesn't look like Aishwarya Rai Bachan's daughter but many were agreeing to the idea that she surely has an uncanny resemblance with Aishwarya's daughter. Here are comments.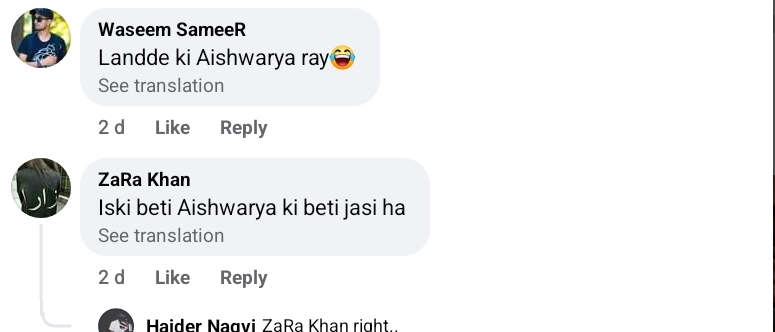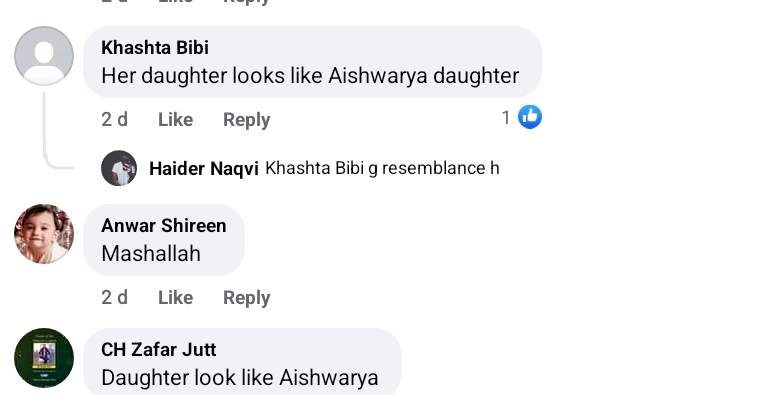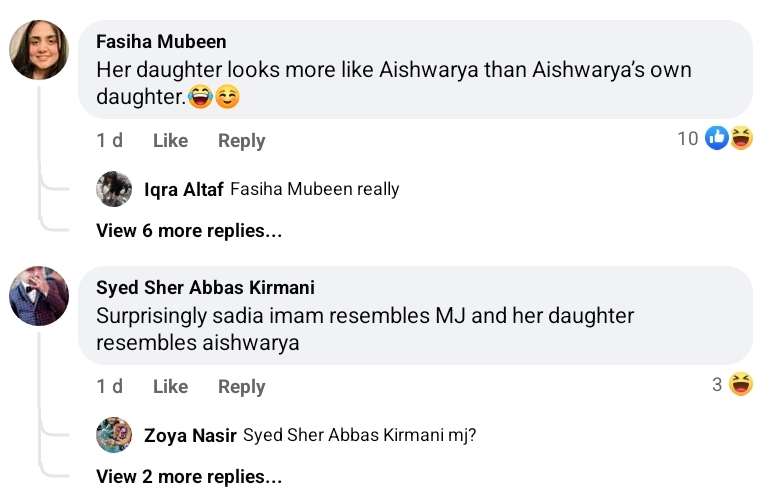 Have a look at a few pictures of Sadia Imam and Aishwarya Rai Bachan with their daughters followed by a few comparison collages.