Sajal Aly and Ahad Raza Mir are two big stare of Pakistani entertainment industry. They made headlines right after they started seeing each other. The two also got a huge fan base "Sahad". The continuous rumors of their divorce raised alot of concerns for their fans.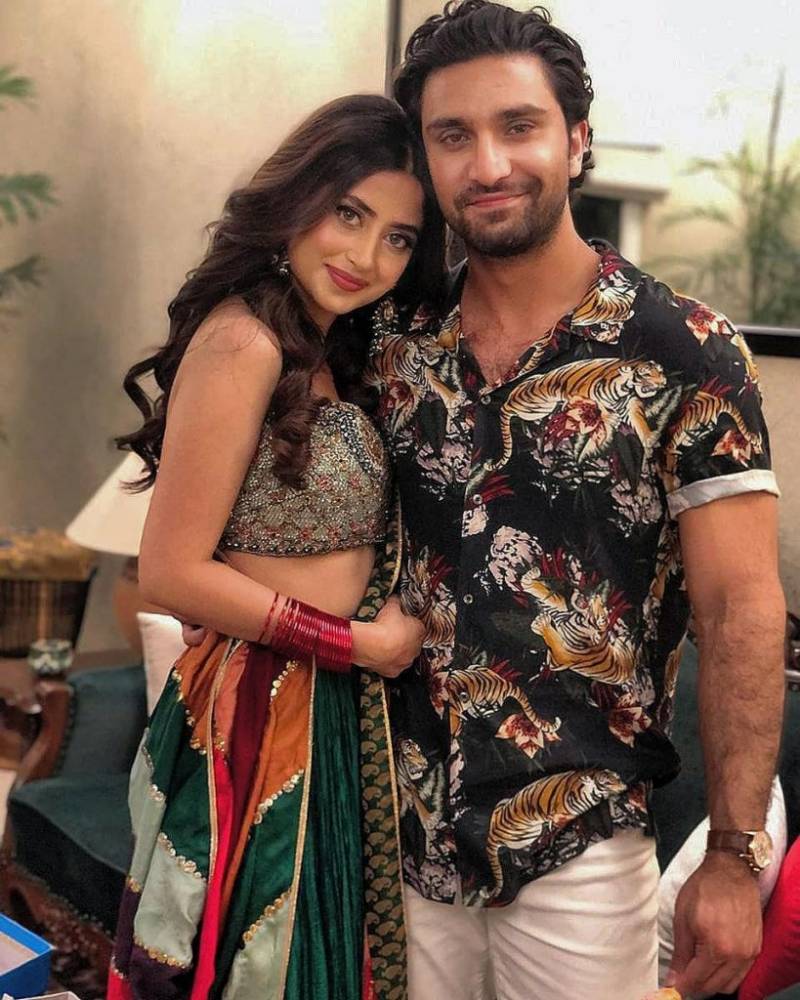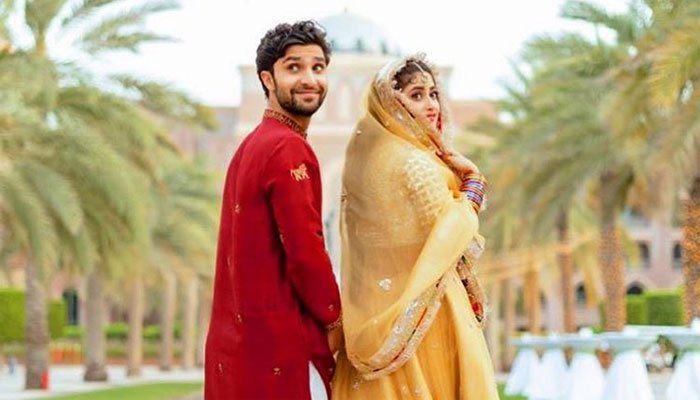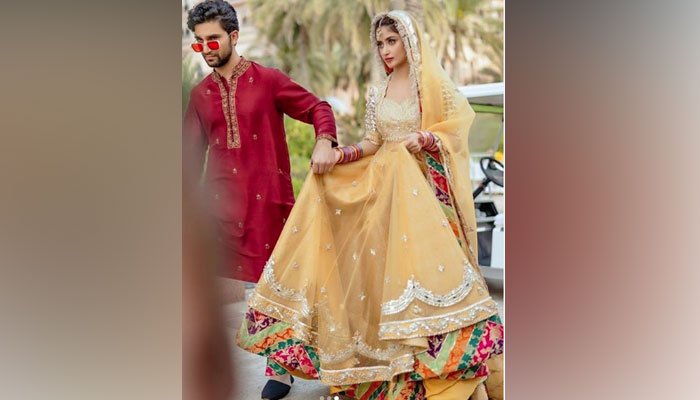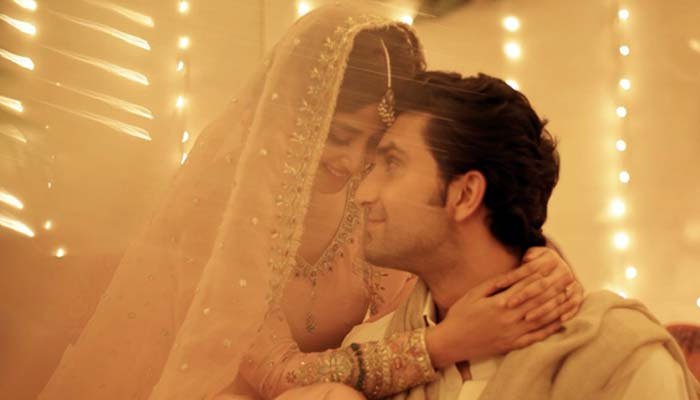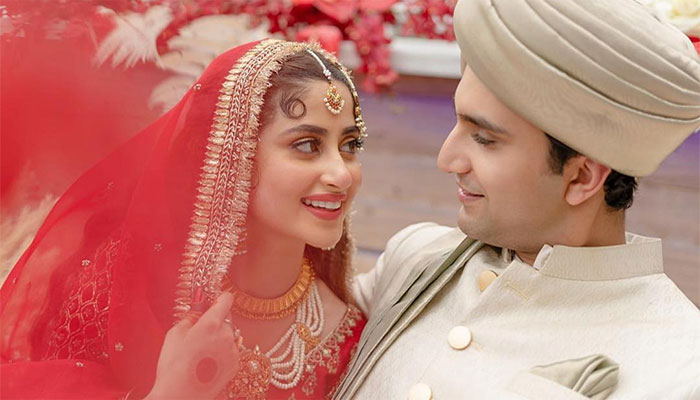 A few days ago they posted the part of their ad campaign for Molty Foam. Fans thought that they have put the rumors to rest. But lately, Sajal Aly's brother tagged Ali Ansari in his post and and wrote, "My only "Bara Bhai", Ali has also posted love Emoji" . Later on, Sajal's brother Aly deleted his message but by the time it went viral on social media.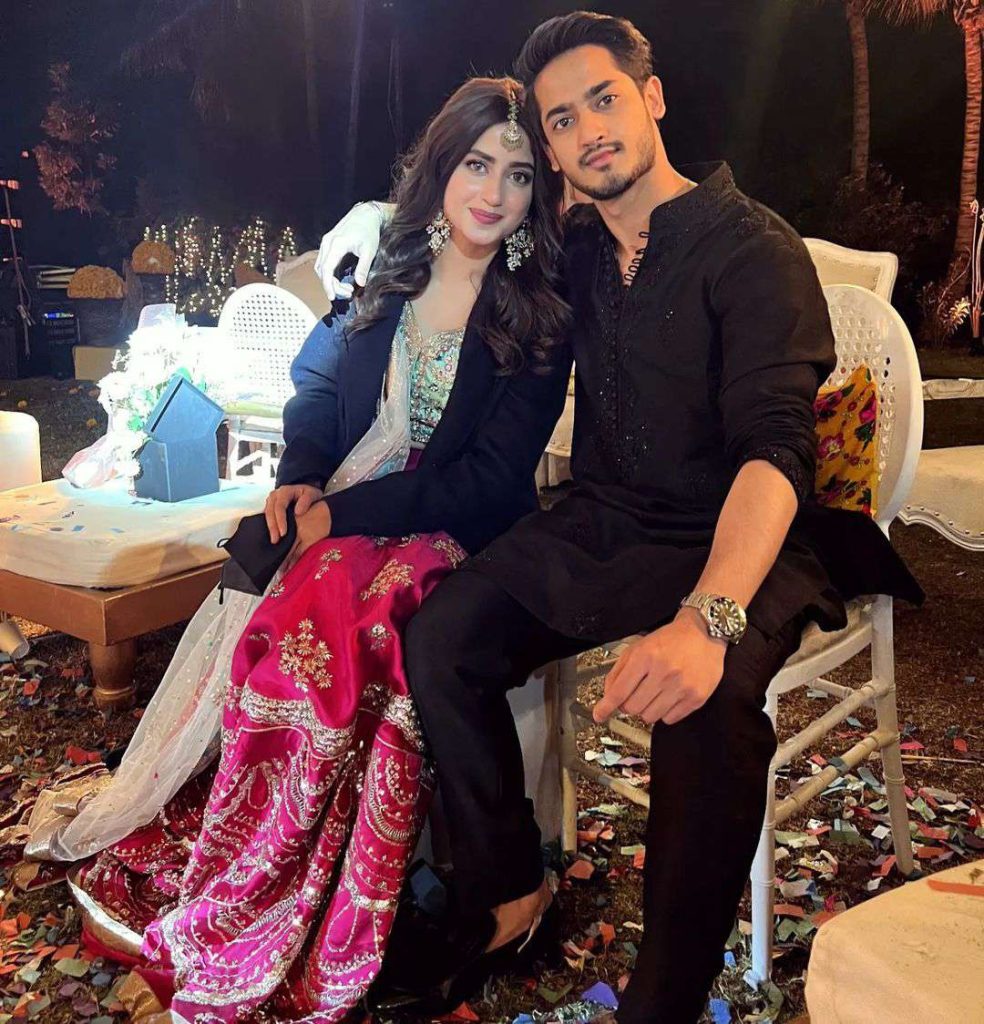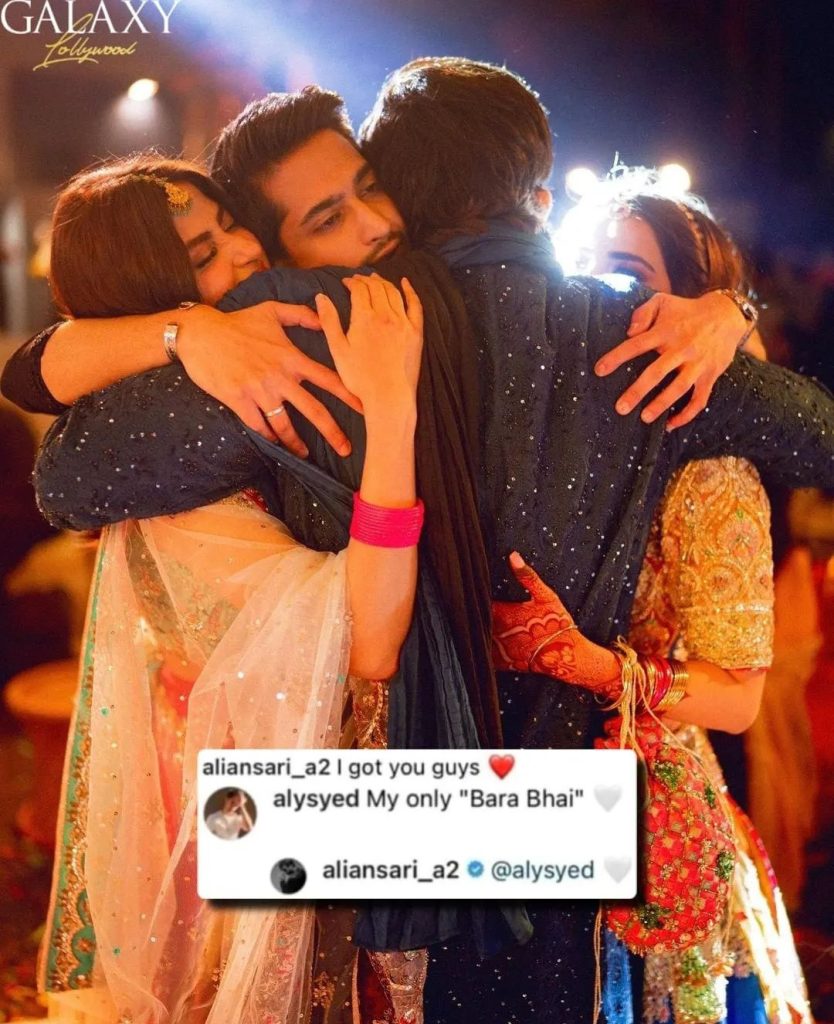 Well, all the fans started tagging the concerned actors. They tagged Ahad Raza Mir, Sajal Aly, Ali Ansari and Saboor. One fan said , "what's happening please address this for the fans' sake". Another fan said that these two families have become fun on social media, fan urged them to address it.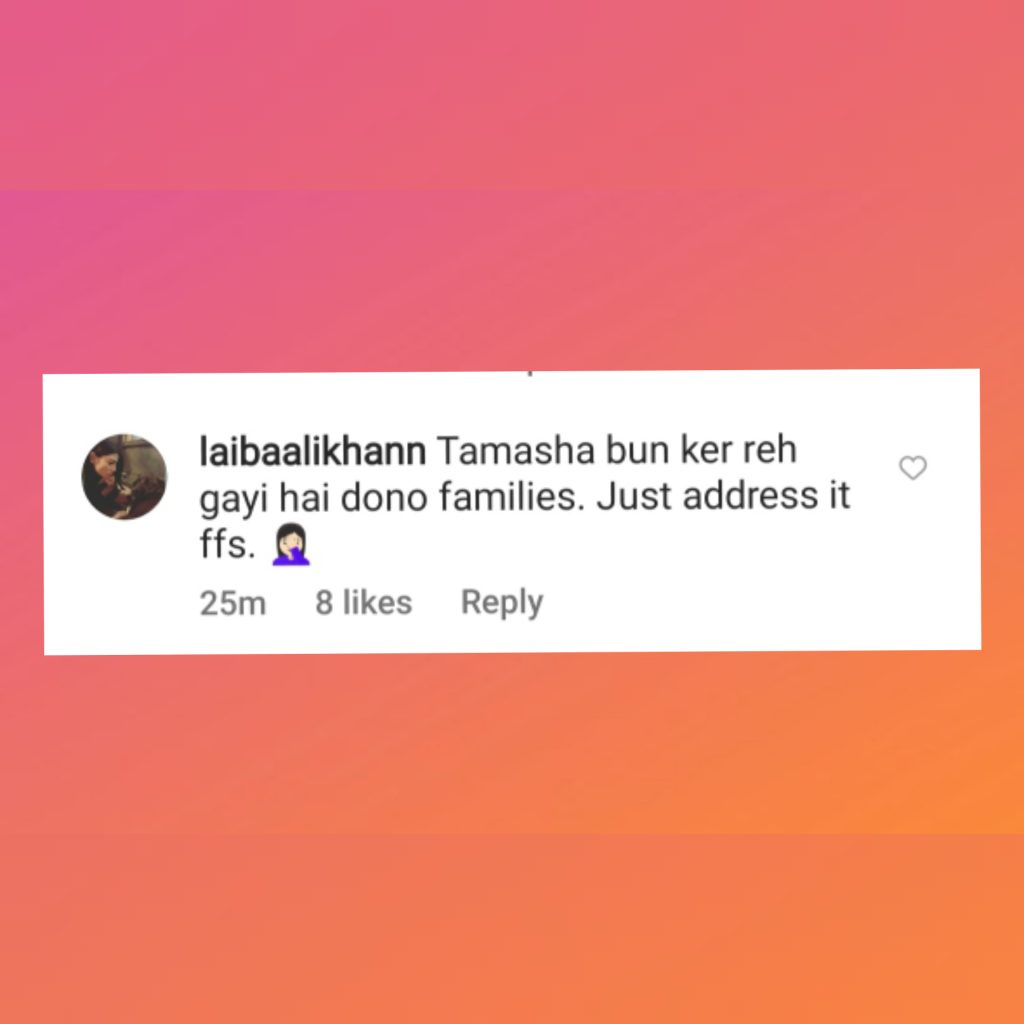 One fan said that they have been giving hints about their relationship she kept on saying that Aly Syed's birthday wish was also skeptical and now his post is hinting something else.
One fan said that here family politics is going on. However, fans still said that these two families should address this matter gracefully. They directly tagged actors and wrote about their concerns. Have a look on the comments: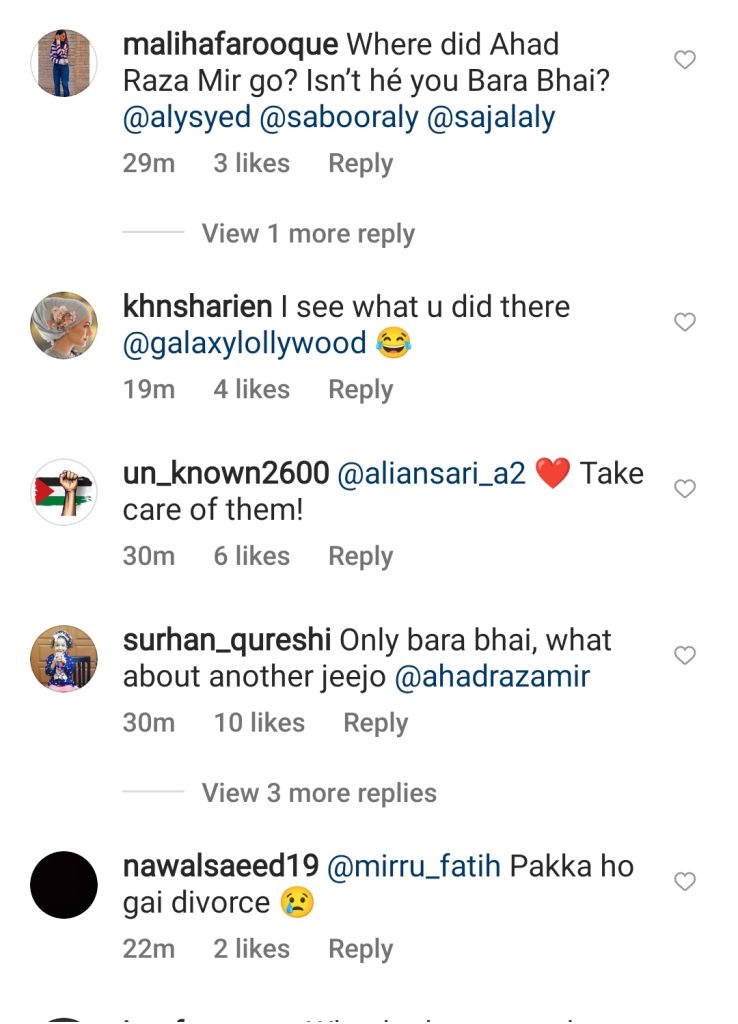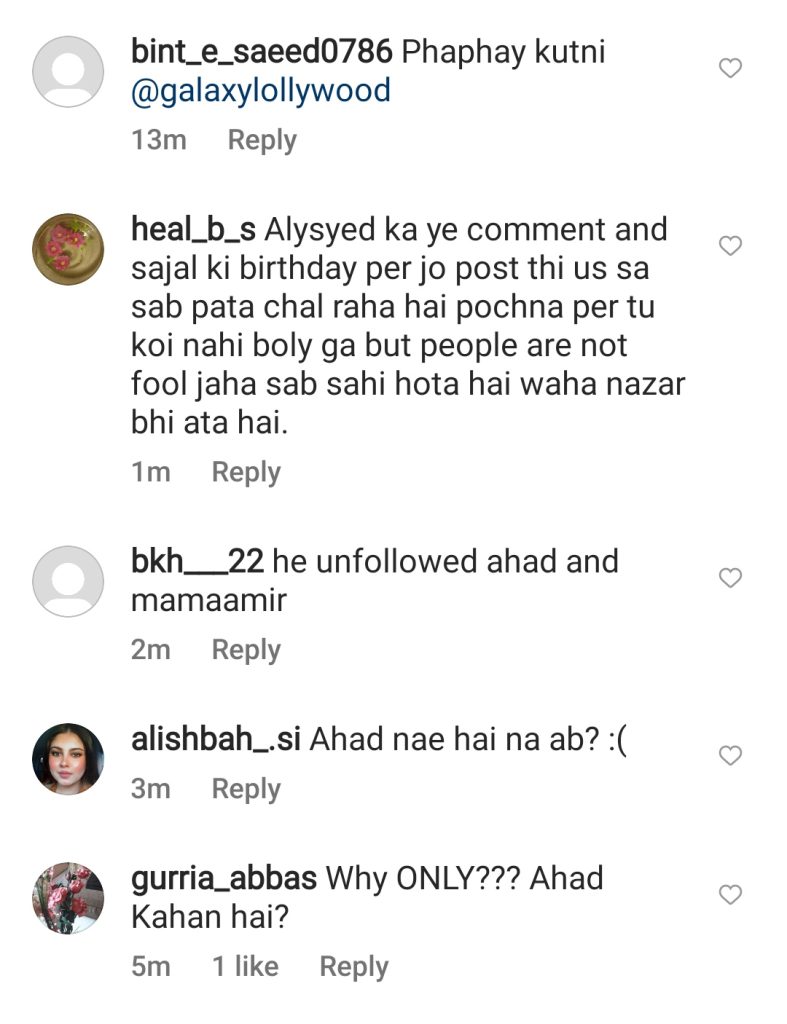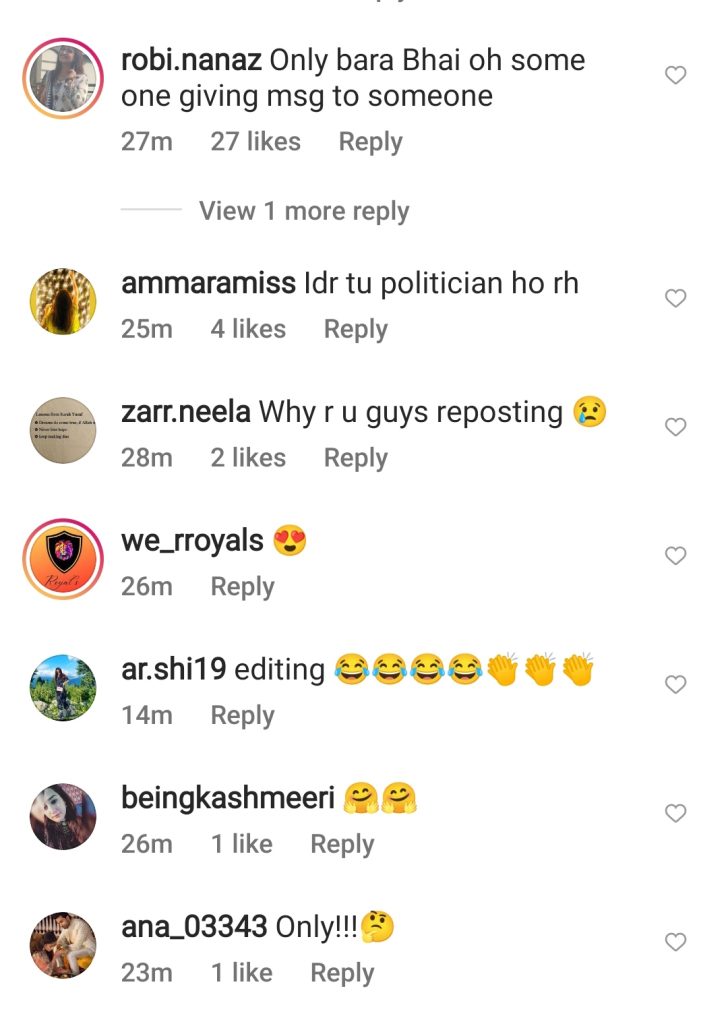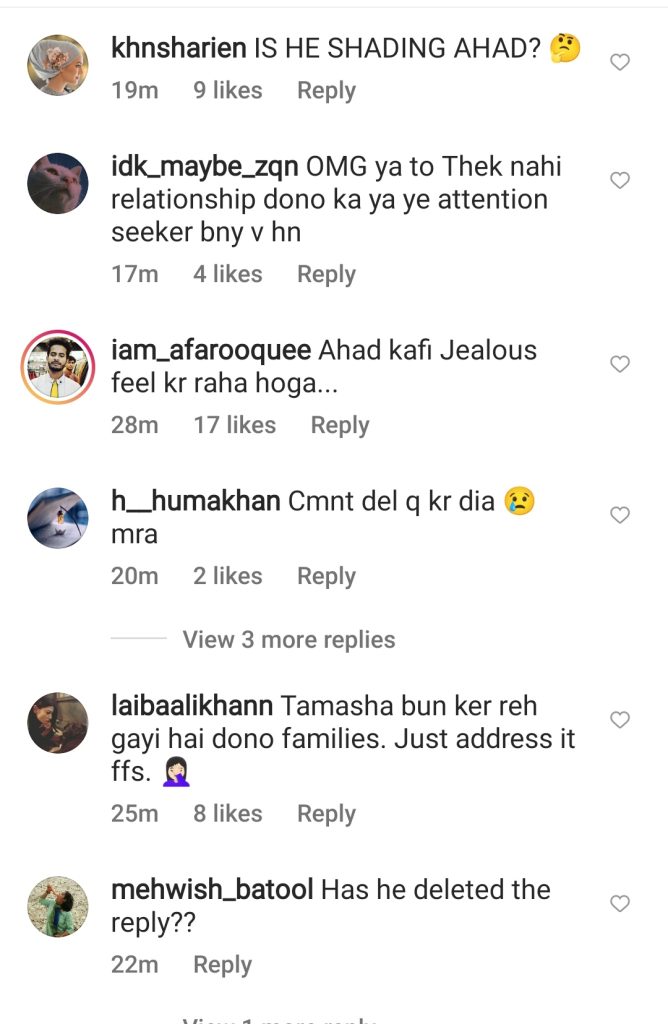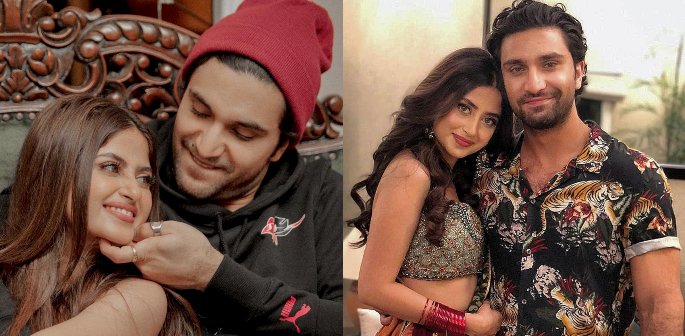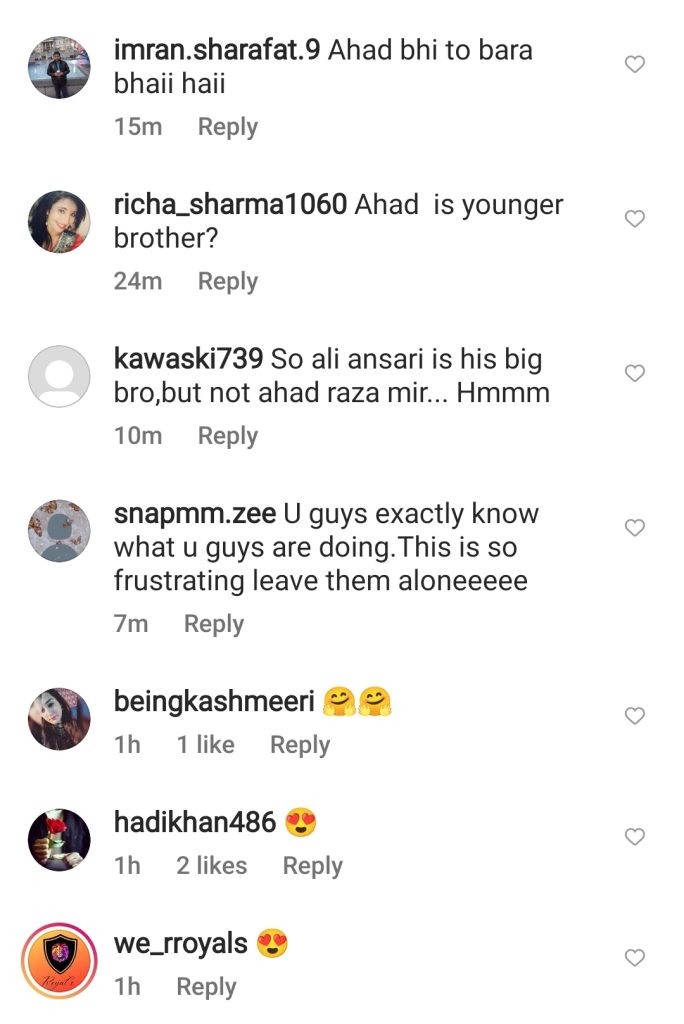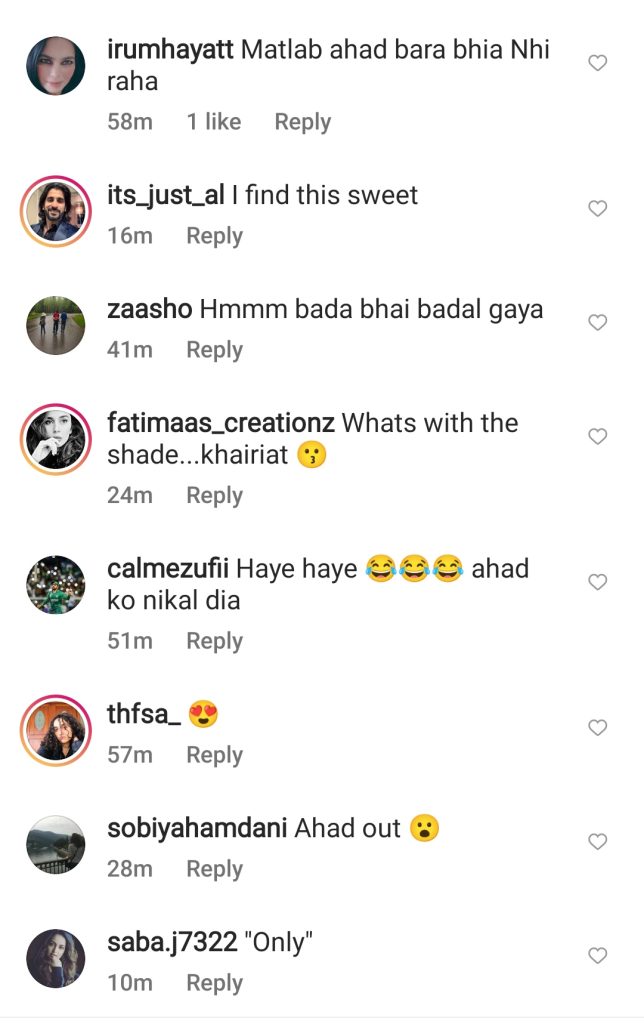 Fans also questioned them on deleting their posts.