Faryal Makhdoom is well known not only because she is married to the world famous boxer Amir Khan but also because of her sense of style. Faryal has also been the brand ambassador of one of the leading designers in Pakistan namely Sana Safinaz.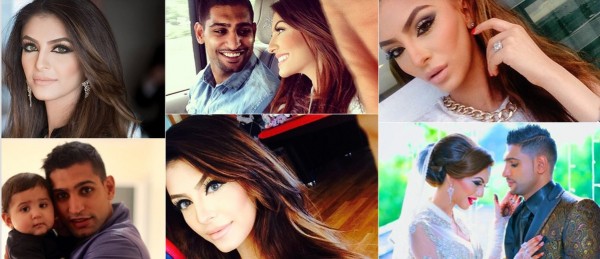 Faryal and Amir tied the knot in the year 2012. They had a baby girl in 2014 who they named Lamaisah. Faryal Makhdoom recently launched her own You Tube channel through which she will give everyone who is watching a glimpse into her everyday life with her family and will also give make-up tutorials to her fans because Faryal's sense of make-up is liked by many people. Faryal Makhdoom looks pretty in the video as she tells her fans what her channel has to offer.
Here is the launching video of her channel:
The idea of the channel looks interesting and casual. There is nothing formal about what Faryal is going to show in her channel. Faryal also runs a blog of her own where she reviews various beauty products and gives make-up tips. Boxer Amir Khan came to Pakistan few weeks back to meet the top leadership and expressed his desire to fund the victims of Peshawar attack.