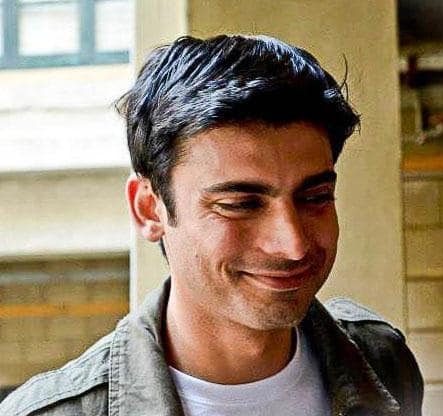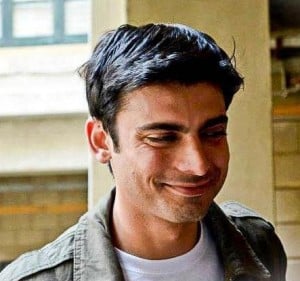 The majestic and modish young man, Fawad Khan is undeniably an apple of everyone's eye. Fawad is our Pakistani Tom Cruise. He may not be a Scientologist and might be a thousand years younger but he's acquired the same boy-next-door appealing individuality that Hollywood's golden boy formerly had. Khan's popularity makes out no age confines. Little girls, old aunties or young women want him in germane capacity. His fame does not restricted to self-styled girls world only, boys also mull over him as a style icon!
This khan has his own patterns to follow. Sometimes he is appeared as a romantic guy and at times he came into sight as a holy extremist but in any case he has done well to make room in everyone's heart. Fawad spent his early life in Greece, the UK, and Saudi Arabia and currently settled in Lahore.
The amorous EP facade man first caught our eye when he managed to hold his own next to Shaan in 'Khuda Ke Liye'. A model, rocker and film superstar, he's walked on the ramp, rocked mobs and made the drama serial "Humsafar" a runway sensation. With his daintily hew features and trademark blazing gaze, Khan was made to play "Humsafar's" littered Ashar, the man that every Pakistani woman fantasizes about. Recently, he's been seen dressed in a beard, the perfect outwit to his boyish charm, giving him a gloomy persona which still has us swooning.
Fawad also played as Mujtaba in 'Kuch Pyar Ka Pagalpan' broadcasted on the ARY Digital network in Pakistan. Then this Mujtaba is appeared as Rohail in his subsequent project 'Ashk' on Geo Tv. On the whole, Ashk gives a dreadful name to Pakistani serials. There is not anything in it worth watching. The rating that the serial gets is for the fact that it has an astral star cast and has been shot superbly. Fahad is at this time coming up to as 'Zaroon Junaid' in forthcoming drama serial 'Zindagi Gulzar Hai'. It seems to be a replicate of Asher, the same romancing guy in classy get up. The drama is heading to be televised on Humtv soon.
With the upcoming launch of his clothing line, Silk, Fawad has all and sundry on their toes again. So ladies take hold of garbs branded as Silk and get contented as regards of your dream boy's fabrication!
Wishes,
Nida Zaidi