The man who rules the heart of many fans, the man who has given a pause to the careers of many hot hunks of the Pakistan's drama industry, the handsome Fawad Khan seems anxious about serving humanity along with the media industry of Pakistan. It was heard that the actor will soon be conducting a Gala dinner to raise charity for "Shaukat Khanum-Cancer Hospital", which was held yesterday, that is, Saturday, April 20th.
Fawad Khan,along with many other celebrities were seen in the event, showing their positive side towards the cancer patients. Fawad, being the chief guest remained the centre of attention of the event. It was also few months back that Fawad Khan and Mahira Khan were seen in a similar event to support Imran Khan's Shuakat Khanum Hospital and it is again that the busy celebrity took out a decent time from his life to spend sometimes for the people who have contributed their share for the welfare of the cancer patients.
Here are a few pictures from the event. Have a look!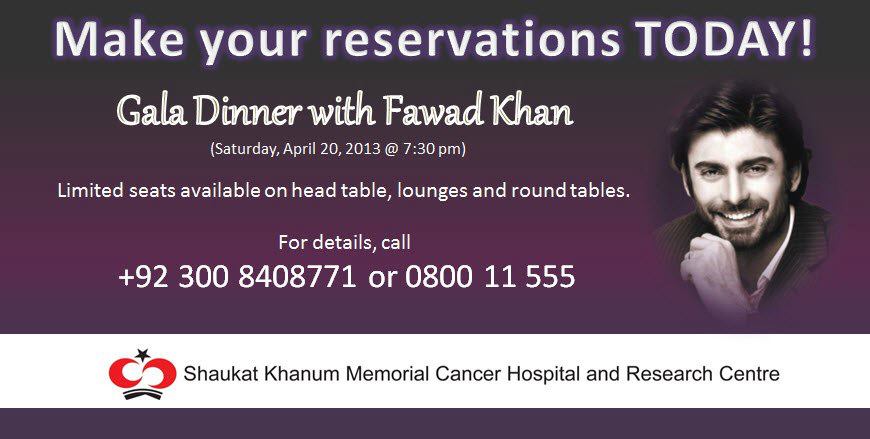 We appreciate his efforts to stand for a good cause,
Best Wishes,
Nida Zaidi