Fawad Khan has done really well for himself in India. It is not easy for a Pakistani to make his place in another industry where there is so much competition but Indians fell in love with Fawad Khan long before he started working in Bollywood. Fawad Khan became hot favorite among women especially when his dramas went on air in India. He was already a heart throb when he worked in his first film with leading lady Sonam Kapoor. Fawad Khan's popularity will double with his latest film Kapoor And Sons, something which is very obvious by all the attention he has been getting after the film.
Every person in India who interviews Fawad Khan admits that the way the ladies feel for him is matchless. His female fans will do anything to get one glimpse of him and nowadays he is seen everywhere promoting his film in every way possible. Fawad Khan has tried to break the chain of same kind of characters he has been playing by doing something different in Kapoor and Sons.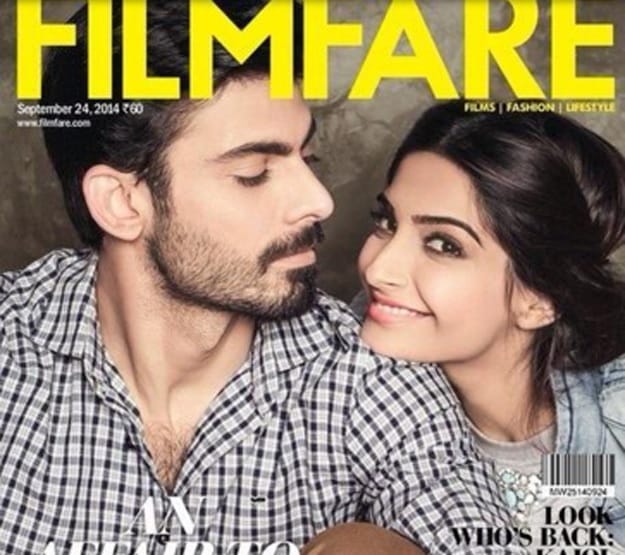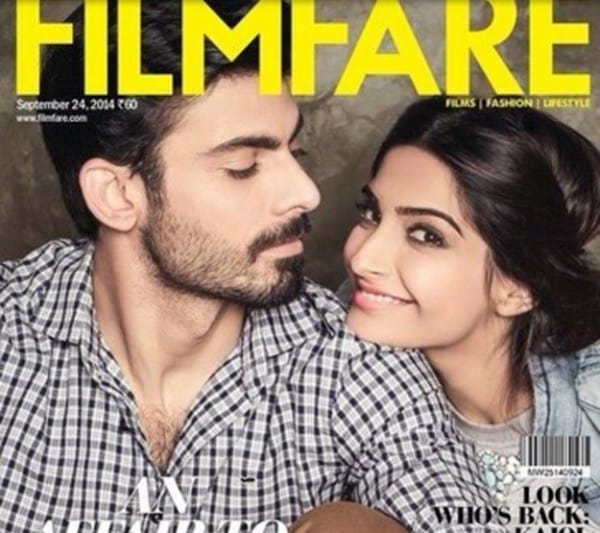 Fawad Khan was seen on the cover of FilmFare magazine once before in September 2014 when his first film Khoobsurat was about to be released. He graced the cover with his leading lady Sonam Kapoor. Now FilmFare has once again features Fawad Khan on their cover page with Alia Bhatt who is also playing the lead in Kapoor And Sons. FilmFare is one of the most popular magazines of its kind in India.
Fawad Khan was also seen on the cover of "The Man". He also did an entire photo shoot for the magazine.