Karan Johar is a big name in the Indian film industry. Fawad Khan, after working with one reputable production house is now going to be cast in Karan Johar's next film "Kapoor And Sons". The two other notable stars who will working alongside Fawad Khan include Alia Bhatt and Sidharth Malhotra.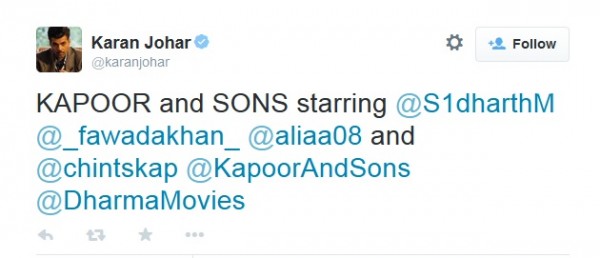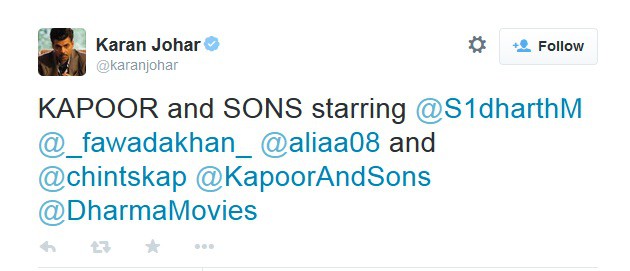 Previously there were speculations about who Fawad Khan will be working with next but Karan Johar has put an end to all these speculations by announcing the cast on Twitter. Karan Johar says that "Kapoor And Sons" is a "modern family film with a love triangle embedded in it".
Fawad Khan has a mega fan following in India because of which people are very happy to hear that he is part of Karan Johar's upcoming film. Lately Fawad Khan has been busy fundraising for Islamic Relief Fund.
We wish the actor all the best.