Ban gayi hai anaa ajizi
Noor Fatima's conversation with Bareera made Bareera realize what she had done to herself. Woh buhat shikasta, buhat bikhri bikhri thhi. Noor Fatima realized her pain as well. Being the good soul she is, she decided to solve Bareera's problems.
On the breakfast table, Bareera told Omair that she had never realized that Mus'haf, the guy who proposed her at university, would be the owner of such a large group of industries. That's when Omair got to know that his business rival is the same person he bullied in university life.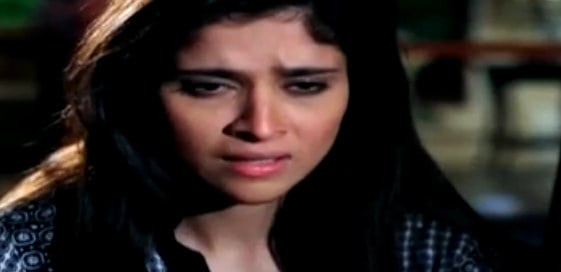 Before I progress further, let me just say than you to the makeup people for not making Bareera a gola ganda anymore. She looks much prettier now than she looked before with loads of makeup on her face.
Finally, Noor Fatima's mother made a presence as well. She's going to Germany (I have no idea with whom). She told that back in the village, Imran's second wife has made his parents' a living hell and asked Noor Fatima to forgive them.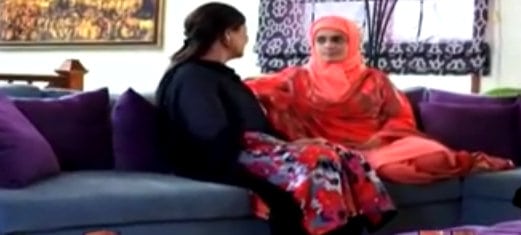 Mus'haf's reaction at finding out about Omair coming to meet him was simply cute. Ya Allah, Kahin mein takabbur ya khud pasandi ka shikar tou nahi horaha? He always makes sure that he isn't indulging in ignorance. Even after reaching the heights of success, he is tha same Mus'haf. Not overconfident at all.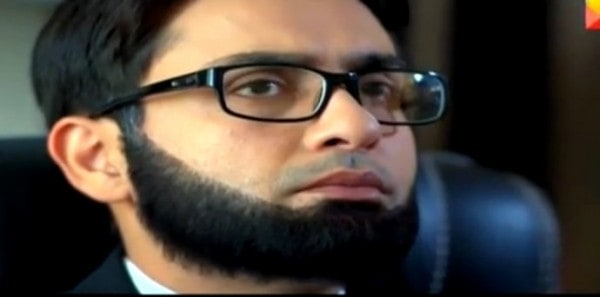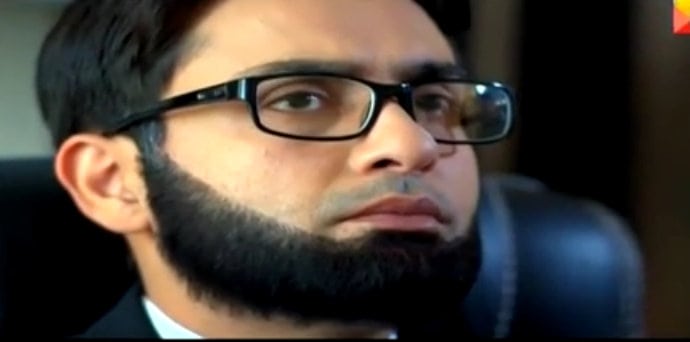 Bareera and Mus'haf's meeting was nicely executed. Mus'haf's reaction after seeing her was nailed by Affan Waheed and Areej Fatima obviously did well.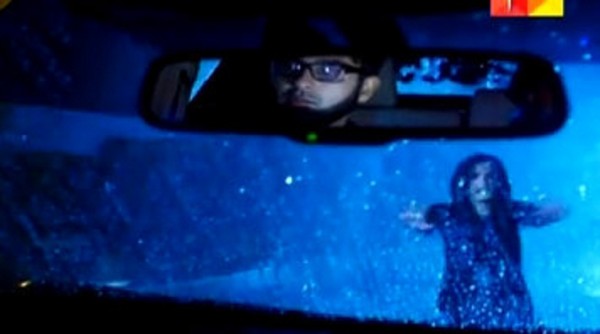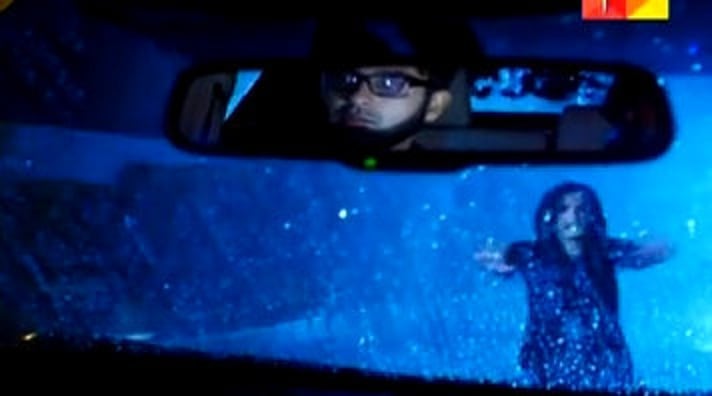 Mus'haf is connected to Bareera, and that is the reason he always ends up saving her. When Farhan tried to molest her and Bareera ran outside, Mus'haf's arrival was a miracle. The dialogue between them was touching:
Bareera: Mein khabees aurat hun, iss liye mujhe khabees mard mila hai!
Mus'haf: Aagar aap buri hoteen tou Allah aaj aap ko kyun bachata?
After dropping Bareera off at her place,  Mus'haf came back home. On Noor Fatima's inquiry about where he had been, he didn't tell her about Bareera. I was surprised. Noor Fatima goes on and on about Bareera. She's the last person on earth to be jealous and I'm sure she would've rejoiced knowing that her hubby saved Bareera.
The next morning, Mus'haf headed to the beach, and sat on a bench, while thinking about Bareera. It was kinda weird, a married man thinking about another woman. I could've been infuriated at once, but hasn't Mus'haf proved himself to be an amazing husband time and again? He has happily fulfilled his responsibilities as a husband and father. Bareera was his first love. Even if he tries, he can't forget her. Despite that, he has been loyal to Noor Fatima all these years. Don't get me wrong here, dreaming about another woman is totally wrong, but here, we have a man who isn't dreaming about another woman to cheat on his wife. Mus'haf saw Bareera after several years, and the feelings came running back. He had no intention of cheating on his wife.
Mus'haf and Omair's meeting was also well executed.
Omair: Mein Omair Ahmed hun, Salman group of industries ka maalik. Naam tou suna hoga?
Mus'haf: Ji nahi. 
Omair: Acha? Koi gumnaam company nahi hai meri. Aur tum tou jaante ho mujhe, bari purani shanasai hai tumhari mujh se bhi, aur … (clears throat) Bareera se bhi.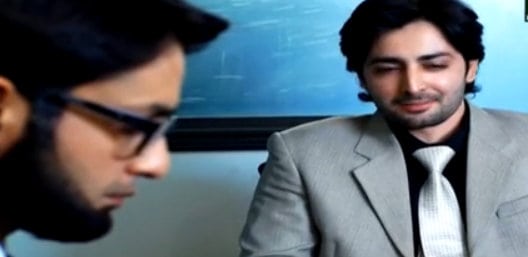 Mus'haf's replies were not less interesting. I loved how he completely shot down Omair by telling him that he only works with honest people and does not involve in partnerships.  Omair stooped low to his real self rather quickly.
Aaj bhi meri biwi ko dekh kar aahein bharte ho?
This time, Mus'haf did not show any patience towards him. He kicked him out.
Meanwhile, Bareera tried to kill herself (because of a fight she had with Omair).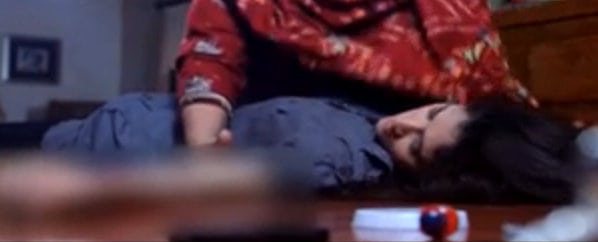 Her maid saved her by taking her to the hospital on time. Bareera had no desire of staying alive. Omair couldn't care less. Pagal karke rakh diya hai iss pagal aurat ne mujhe! But for the sake of haazri, he went to the hospital to see her.
Once again, fate intervened. Noor Fatima came to see the doctor, and spotted Bareera's maid there, who took her to Bareera and Noor Fatima knew in that moment, that she can save Bareera.
Noor Fatima: Agar yeh gunaah tum se sarzad hojata, tou pichle saare gunahon ki taubah karne ka mouqa kho deteen tum.
Bareera: Mein jeena nahi chahti. Nahi chahiye mujhe yeh daulat, yeh shauhar.
Noor Fatima: Meri taraf dekho, mujhe tou zindagi se nafrat nahi hai.
Bareera: Tumhe kyun hogi? Sab kuch hai tumhare paas….
Noor Fatima: Al-Hamdu-Lillah, sab kuch hai mere paas, lekin waqt nahi.
And then we got to know that Noor Fatima is suffering from cancer. She was diagnosed with it after three years of marriage, when her son was 1 years old. She told that after finding this out, she cried and protested, but then she found relief through religion. (Plus now we know why she wears those scarves all the time)
Jab tum theek hojao, tou mere paas ana. Mein tumhe bataun gi ke zindagi mein sukoon aur itmenaan kaise laya jata hai.
When she came back home, Mus'haf was at home waiting for her. She told him about her conversation with Bareera. She said that Bareera wished to be dead, but was saved. On the other hand, Noor Fatima wanted to live, but had no time left. Later, when Mus'haf was shown standing at his office window, thinking about how he could not save his wife, with all of his money, I was convinced that he is still loyal to Noor Fatima.
What are your thoughts on these episodes?
Areeba Mohsen