Fawad Khan's Dubmash With Alia Bhatt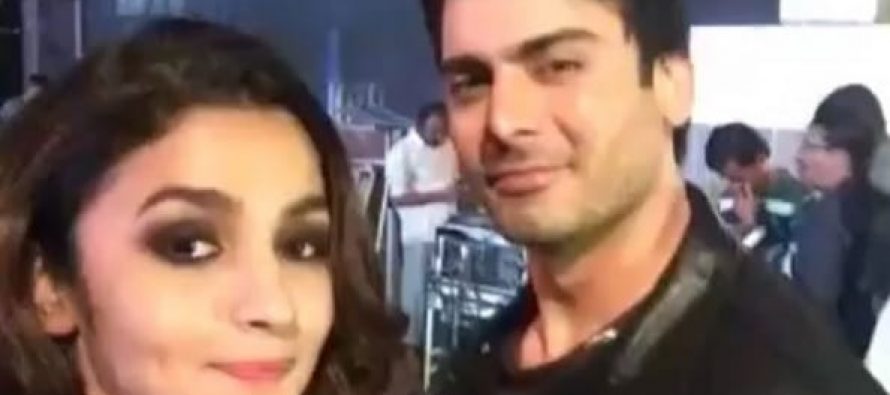 There was a time not very long ago when Fawad Khan kept on repeating in every interview that he was an introvert. He also said many times that although he was in showbiz but he was a very shy person by nature. All that has changed now. Fawad Khan's new booming career has given him an undeniable confidence. Unlike before he is seen in every event not wearing glasses and in a casual look but very dressed up because he knows that the media is watching him. He had huge fan following in Pakistan even after Hamsafar but he never made appearances in shows and functions dressed up like he considered himself a hero. All that has changed now and Fawad Khan has accepted that he is a hero!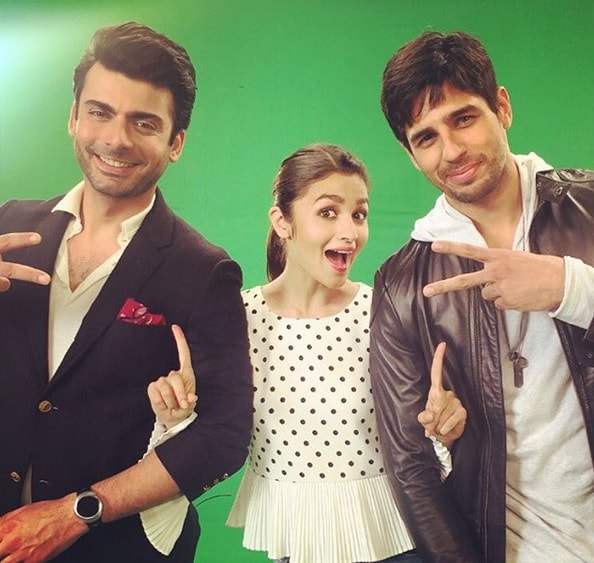 Dubmash videos are very common among celebrities nowadays. All these celebrities pick their favorite lines from a film or some song and make a dubmash video of it. Fawad Khan recently made a dubmash for his Indian friend Sidharth Malhotra along with his co-star and friend Alia Bhatt. He wished Sidharth in an unconventional way which he also appreciated. He posted the Dubmash video on his instagram page and thanked Fawad and Alia for it. All these three actors will be seen in the film Kapoor and Sons. The promotions of the film have already begun.
Watch the video here>>>http://dramaonline.com/fawad-khans-dubsmash-with-alia-bhatt/
---