Syed Tayyab Hussain Rizvi was a prominent film distributor and producer of Pakistan film industory. This article covers the family of Tayyab Rizvi and his family members towards film industry of Pakistan.
Syed Tayyab Hussain Rizvi (سید طیّب حسین رضوی)
Tayyab Rizvi was a prominent film distributor and producer of Pakistan film industry. Tayyab Rizvi has been active in film business in 1960's to mid 1990's. Society Girl, Ishq Ishq, Muthi Bhar Chaawal, Thori Si Bewafai are few famous films distributed by Syed Tayyab Hussain Rizvi under the banner of his production house PNR productions. All the family members of Tayyab Rizvi have also contributed towards film making in different capacities.
Tayyab Rizvi is married to Mehtab Bano. The couple has three daughters Parveen Rizvi, Nasreen Rizvi and Hina Rizvi and one son Syed Raza Ali Rizvi. The production house of Tayyab Rizvi was named after his three elder kids PNR (Parveen Nasreen Raza) productions. Working as a team Tayyab Rizvi family provided few remarkable films in the history of the Pakistan film industry. In the late 1970's the family of Tayyab Hussain Rizvi was also blessed with their fourth kid their daughter Hina.
Mehtab Bano (مہتاب بانو)
Mehtab Bano is the spouse of Tayyab Rizvi. Mehtab is a film producer as well as the screen play writer. Mehtab has produced many films under the banner of her home production PNR productions. She also wrote the screenplay of many successful films like Society Girl, Ishq Ishq, Thori Si Bewafai.
Working behind the scenes Mehtab Bano also played a pivotal role in the film careers of her elder daughters Parveen Rizvi and Nasreen Rizvi.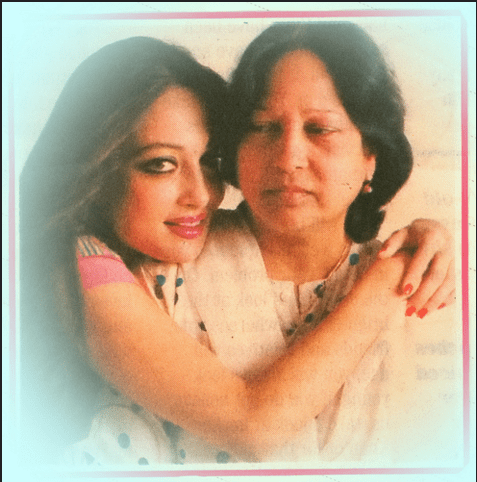 Parveen Rizvi (پروین نسرین) as known as Sangeeta (سنگیتا)
The most prominent name of Tayyab Rizvi family is Parveen Rizvi famously known as Sangeeta. Sangeeta is the elder daughter of Tayyab Rizvi and Mehtab Bano. Few say that Sangeeta is the daughter of elder sister of Mehtab Bano later adopted by Mehtab Bano and Tayyab Rizvi after Sangeeta's parents passed away.
Sangeeta started her film career at a tender age in 1969 from the film Kangan (کنگّن). She appeared as heroine opposite Rehman who was a leading artist of Urdu cinema back then. It is said Sangeeta was merely 14-15 years old in her first film Kangan. Kangan was not much successful but it opened the doors of film world for Sangeeta. Afterwards Sangeeta acted in many Urdu and Punjabi films in 1970's for different production houses in leading and secondary roles.
But like her parents Tayyab Rizvi and Mehtab Bano and brother Raza Ali Rizvi, Sangeeta was more inclined towards working in back-end of camera instead of front-end and thus she ventured into direction in 1976. Sangeeta is the most successful female director in the history of Pakistani cinema. She has directed more than 70 films in Urdu, Punjabi and Pashto.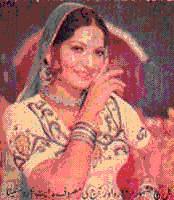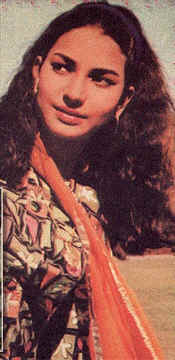 Sangeeta started direction in 1976 with the super hit Urdu film Society Girl (سوسائٹی گرل) produced and distributed by her home production house PNR productions. As a director Sangeeta experimented with new subjects and themes. In this journey she was fully supported by her parents as well as her siblings. From mid 70's till early 90's her younger sister Nasreen Rizvi (Filmi Name is Kavita) worked in the lead roles in almost all of her films. Backed by her parents Tayyab Rizvi and Mehtab Bano, Sangeeta experimented with new and fresh subjects. Like the film Muthi Bhar Chaawal (مٹھی بھر چاول) in 1978 was based on the novel Ik Chaadar Meli Si of Rajendra Singh Bedi. Thori Si Bewafai (تھوڑی سی بے وفائی) in 1983 was the first Paksitani film shot in United States of America (USA).
In mid 1970's Sangeeta married co-actor Humayun Qureshi. Humayun Qureshi was a popular villian of Urdu films as well as hero of Pashto films of that era. The couple has two daughters. Sangeeta and Humayun Qureshi parted their ways shortly afterwards. Both have been silent on their separation. Unlike her parents, Sangeeta has kept her daughters away from showbiz.
In 1980's Urdu cinema suffered badly due to lack of viewership but Sangeeta continued the direction of Urdu films and refused the offer of Punjabi films. However in late 1980's Sangeeta eventually also ventured into Punjabi films. Sangeeta took a break from direction in early 1990's. In her first run as a director most of the films of Sangeeta were produced by her home production PNR productions. In 1990's Sangeeta married again this time to film producer Naveed Akbar Butt.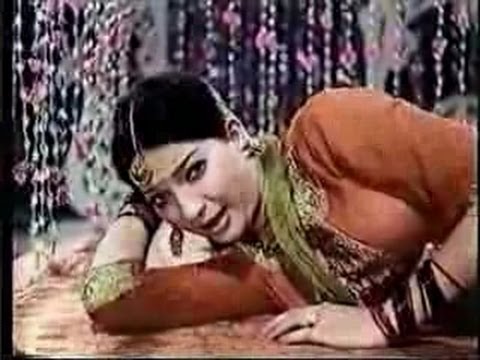 Sangeeta returned to film making and direction in 1998 with the Urdu film Khilona (کھلونا) which proved super hit. After Khilona, Sangeeta directed further Urdu films like Aashqi Khel Nahin (عاشقی کھیل نہیں), Dream Girl (ڈریم گرل), Ehsaas (احساس), Nikaah (نکاح), Tarap (تڑپ), Gharana (گھرانہ). Apart from Nikaah none of the other Urdu film worked for Sangeeta and she again reverted to Punjabi cinema. Punjabi cinema of 2000 comprises of Gundasa and Gujjar movie and going against this trend  Sangeeta experimented with a light romantic Punjabi film Reshman (ریشماں). Reshman was not much successful and finally going with the tide Sangeeta also directed many pulp Punjabi films in 2000's like Sher-e-Lahore (شیرلاہور), Kuryan Shehr Diyan (کڑیاں شہر دیاں). Sangeeta also returned to acting from film Sher-e-Lahore in early 2000. Sangeeta also started working for the television and till date is working actively in the television dramas.
With the recent success of Urdu films in past few years, she is also directing a new film Tum Hi To Ho which will release in 2016.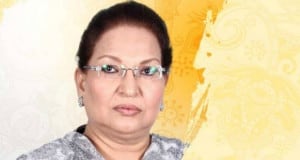 Humayun Qureshi (ہمایوں قریشی)
Humayun Qureshi haling from Bannu, KPK is a leading artist of Pakistani Urdu, Punjabi and Pashto cinema. Starting form 1970's he mostly worked in negative roles in Urdu and Punjabi films and as a hero in the Pashto films. Humayun Qureshi married Sangeeta in 1970's, which was not successful. The couple has two daughters.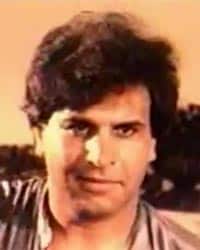 After the breakup with Sangeeta, in 1980's Humayun Qureshi married again within his family. From this marriage he has a daughter Muqqaddas (مقدس). Muqqadas worked as a child star in the horror drama Haqeeqat aired in the late 1990's.
Here is a clipping from the drama Haqeeqat, featuring Muqqaddas the daughter of Humayun Qureshi
http://www.dailymotion.com/video/x2ga918
Naveed Akbar Butt (نویداکبر بٹ)
Naveed Akbar Butt is a film producer from Lahore. Naveed Butt is the second husband of Sangeeta. In early 1990's Sangeeta took a break from film direction. She returned into films direction with Khilona in 1998 which was produced by Naveed Butt. From 1998 onwards Naveed Butt also financed many other films of Sangeeta.
Raza Ali Rzivi (رضا علی رضوی)
Raza Ali Rizvi is the son of Syed Tayyab Hussain Rizvi and Mehtab Bano. Raza Ali Rizvi also participated in the film making as film producer. Few of the films of PNR productions have his name as the producer. Raza Ali Rizvi migrated to USA in late 1980's and still resides there with his family.
Nasreen Rizvi (نسرین رضوی) as known as Kaveeta (کویتا)
Nasreen Rizvi is the younger daguther of Tayyab Rizvi and Mehtab Bano. She started her filmi career in mid 1970's with the name Kaveeta. She played the leading roles in the films produced by her home production i.e. PNR productions like Society Girl, Ishq Ishq, Thori Si Bewafayee, Aaj Aur Abhi, Teray Meray Sapnay, Mohabbat Aur Mehengai, Yeh Kaisay Hua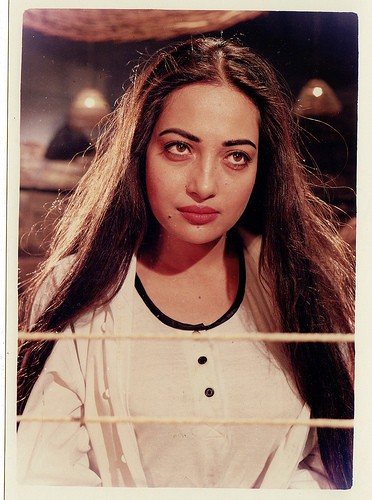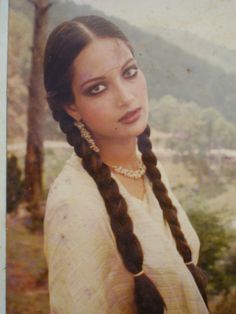 Kaveeta is also known for her tall slim figure. In 1970's the leading heroines were healthy, and Kaveeta was the only one different from others in this aspect. Kavita worked in about 70 films. Her last film was released in early 1990's, after which she married a businessman and migrated to USA. She seldom appeared afterwards in media.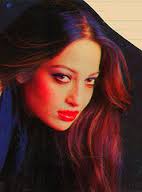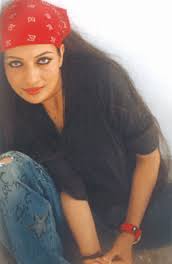 Hinna Rizvi (حنا رضوی)
Hinna Rizvi is the youngest daguther of Tayyab Rizvi and Mehtab Bano. Born in 1970's she is much younger then her elder siblings Sangeeta, Raza and Kavita. Hinna Rizvi has also acted in films and television dramas in supporting roles. She is still active in acting and regularly works in the television dramas. Hinna's last film was Halla Gulla (2015) in which she appreared in a supporting role.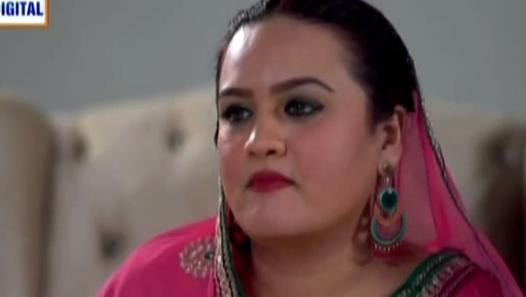 Jiah Khan (جیہ خان)
Jiah Khan (real name Nafisa Khan) is the niece of Sangeeta, Kaveeta and Hinna Rizvi. She is the daughter of Raza Ali Rizvi. Raza Ali Rizvi married a British Indian lady Rabia Amin Khan in 1980's. The marriage was not much successful and Jiah stayed with her mother. Born in 1988 Jiah later worked in few Bollywood films. She died in mysterious circumstances in 2013 in India.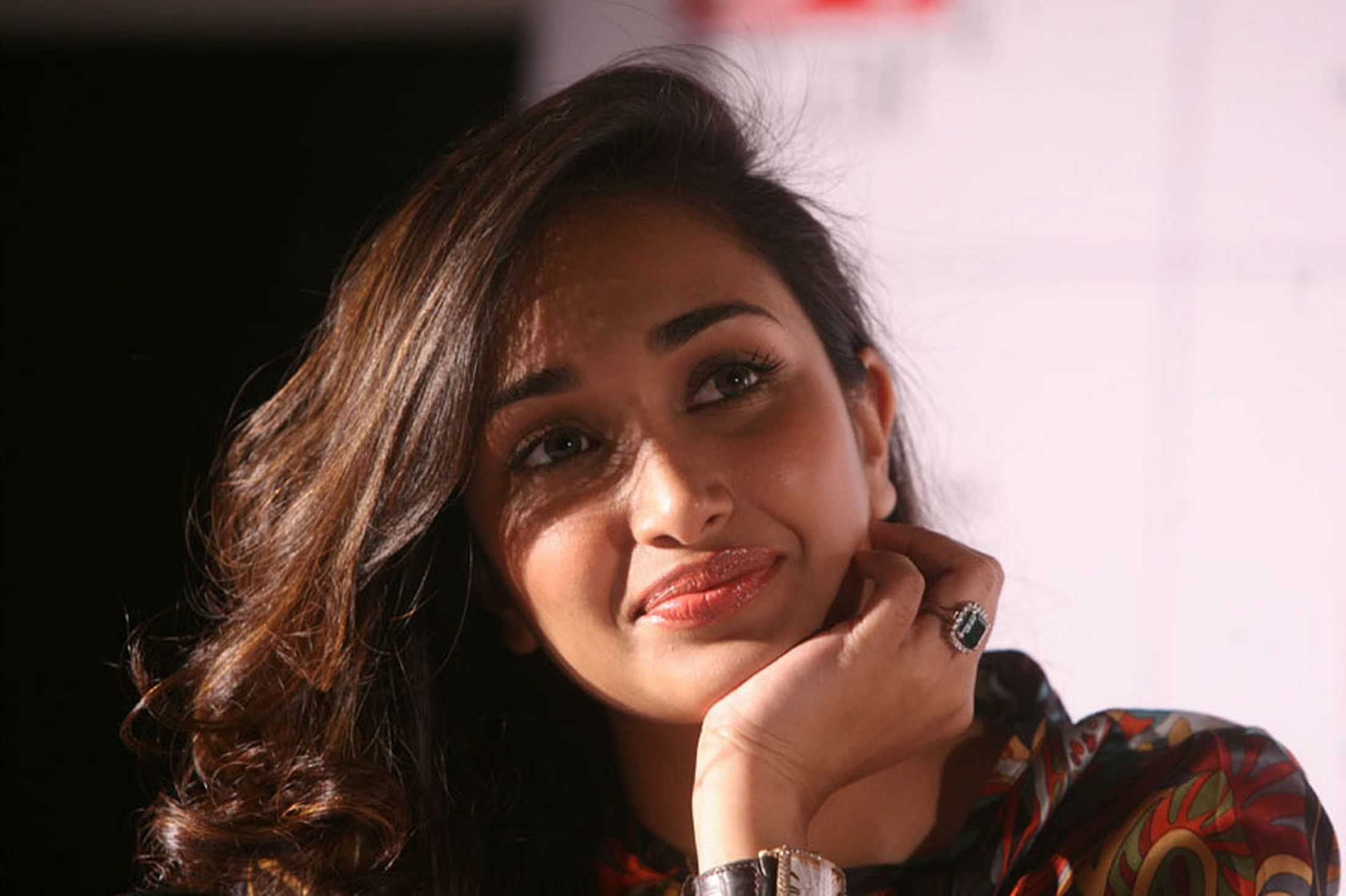 So it concludes the details of the family of Syed Tayyab Hussain Rizvi whose family invested their energies towards entertainment industry of Pakistan.
Thanks for your time.
Rashid Nazir Ali