Dilwale a Bollywood film released on the 18th December 2015 has proved a blockbuster film on Pakistani box office by earning 20 crore. Before Dilwale, only three Bollywood films Dhoom3 (2013), PK (2014) and Bajrangi Bhaijan (2015) have earned more than 20 crore. Now Dilwale is the fourth most successful Bollywood film in Pakistan. It is also the most successful film of Shahrukh Khan in Pakistan surpassing Happy New Year (2014) which earned nearly 10 crore. Dilwale has proved successful in all big and small urban centres of Sindh and Punjab as well as the Federal Capital Islamabad.
It also achieved the 7th spot at all time grosser for any release in Pakistan.. Film was bought at whooping record price of 7+cr by Eveready Pictures and was considered a risky investment due to clash with Bajirao Mastani but film has done extremely well in the circuit not only recovering cost but ensuring profits for the distributors.
With 20cr of Dilwale Eveready Pictures have become first distribution house ever in Pakistan to deliver two 20cr films in one year i.e. Bajrangi Bhaijaan and Dilwale. Both films had released with clash hence it's a massive success for Hum Films in the circuit..
Below is breakdown of the film..
Week One.. 11cr (2nd Biggest For Hindi Film after Dhoom 3)
Week Two.. 6.75cr (Biggest For Hindi Film ever)
Week Three.. 1.35cr
Week Four.. 75lacs
5th Weekend.. 20+lacs
Total..  20.05cr
Source: http://www.boxofficedetail.com/view_post.php?value=6248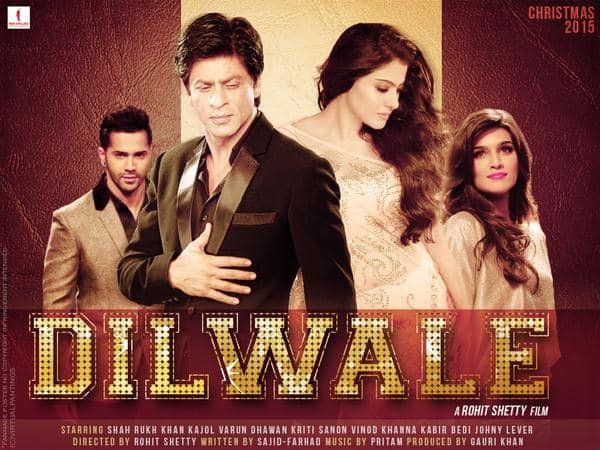 Rashid Nazir Ali