Faysal Quraishi is one of the most dedicated, noteworthy and stupendous Pakistani actors who is reigning on the television screens since 1985 when he was a little child. The performances he has given one after another in these years can never be unappreciated or disregarded. Other than an actor he is also a considerable host who knows how to grasp the attention of viewers for which he is also awarded Best Host Award a number of times.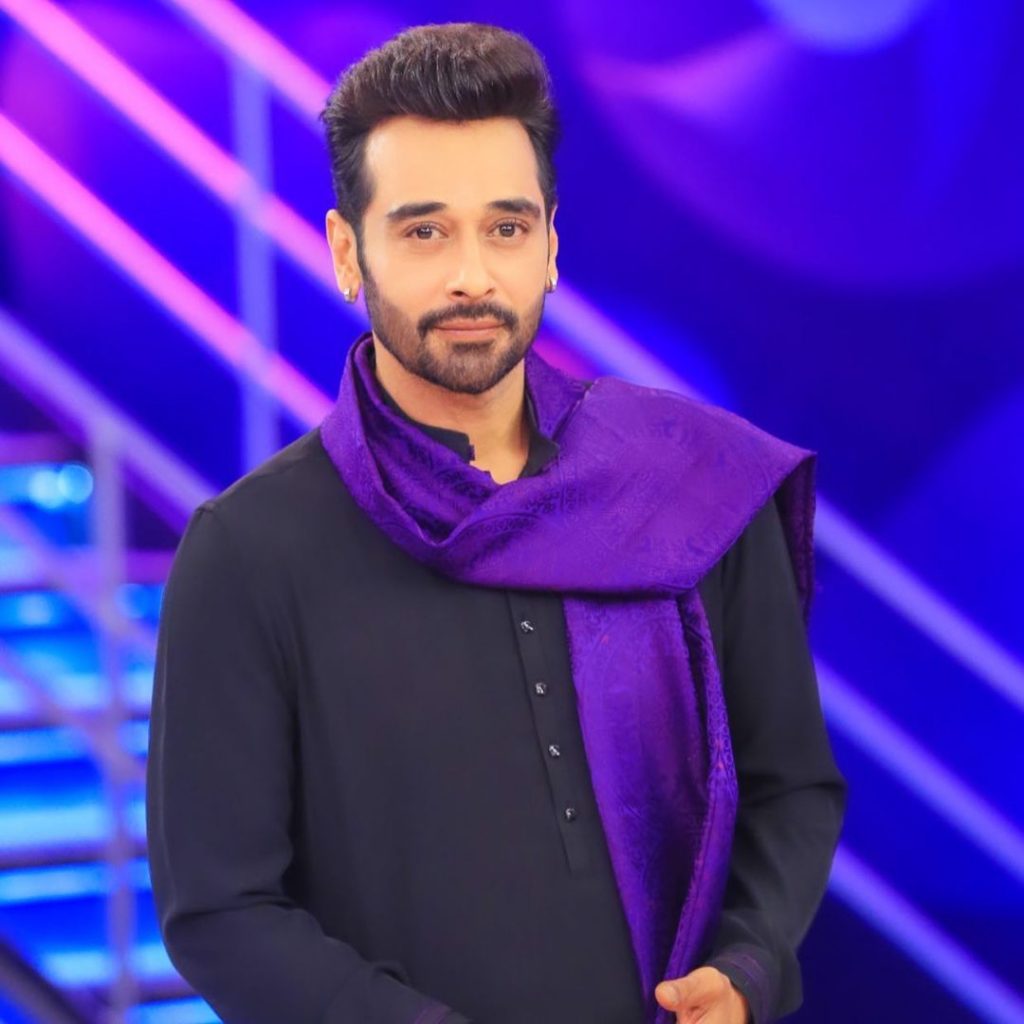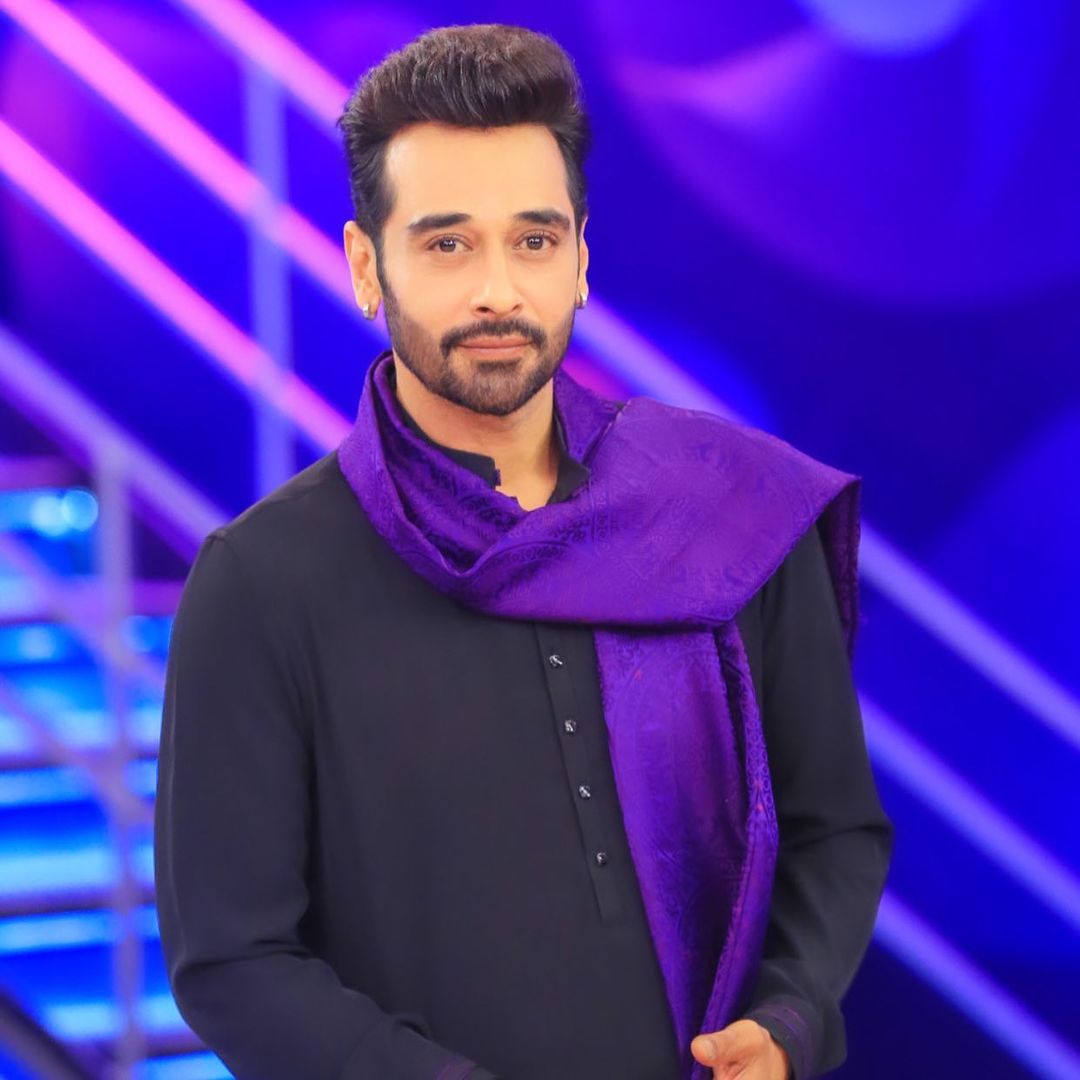 Madiha is a Young, Talented and a diverse Pakistani actress who started her career as a Video Jockey and Host. She is one of those Pakistani actresses who has also worked in a Bollywood. Like all other actresses, she also had a dream of becoming an actress which she turned in to reality. She is known for her innocent face and a sweet personality and indeed one of the decent actresses of Pakistan.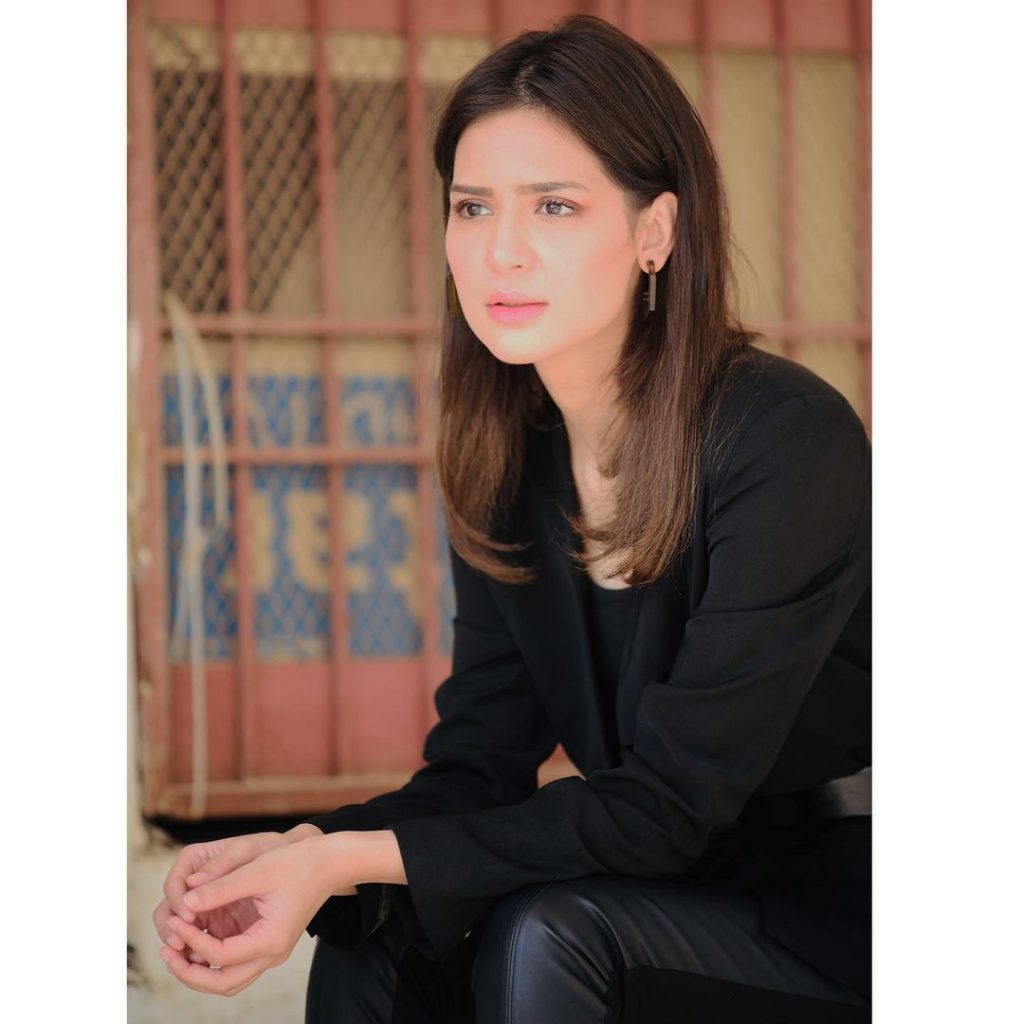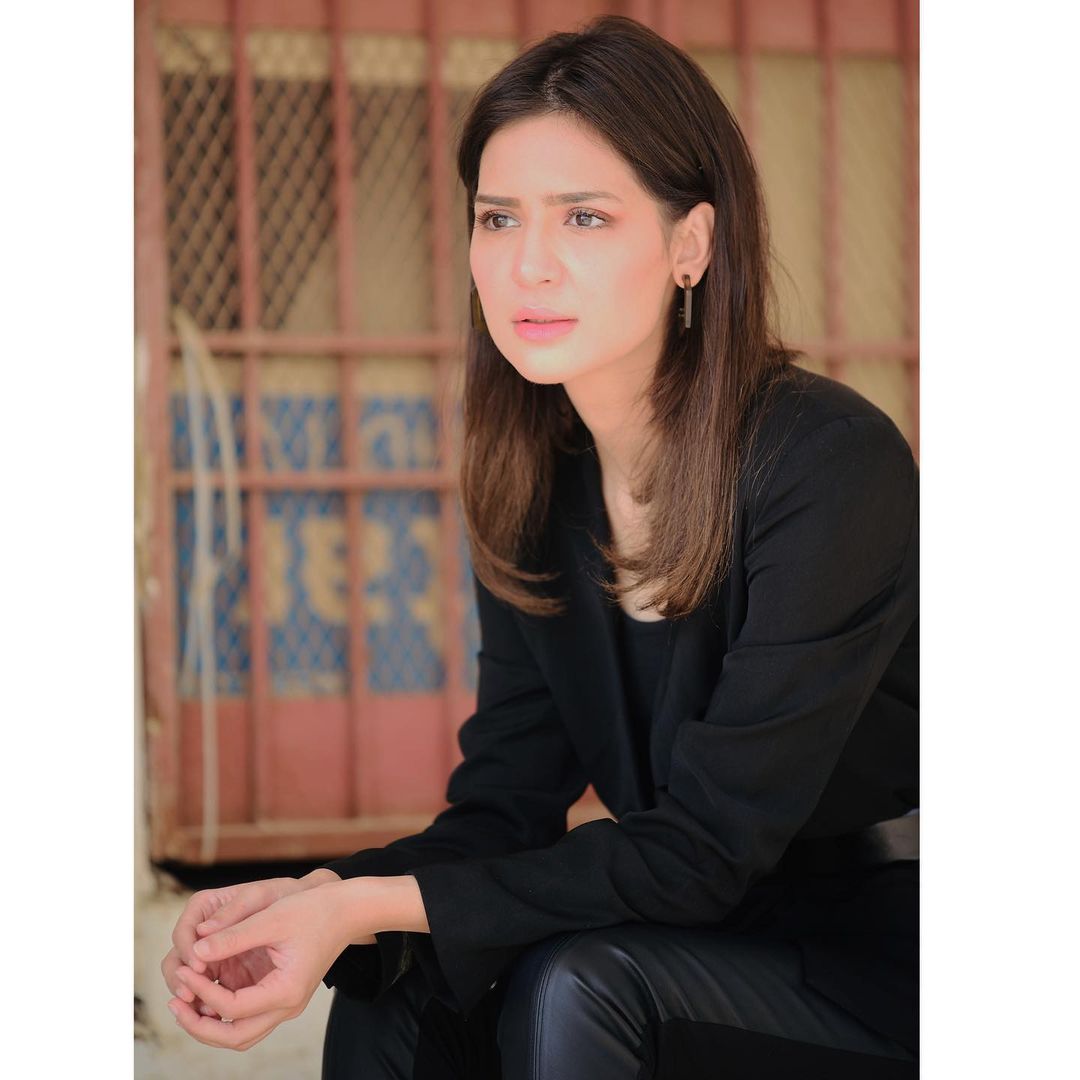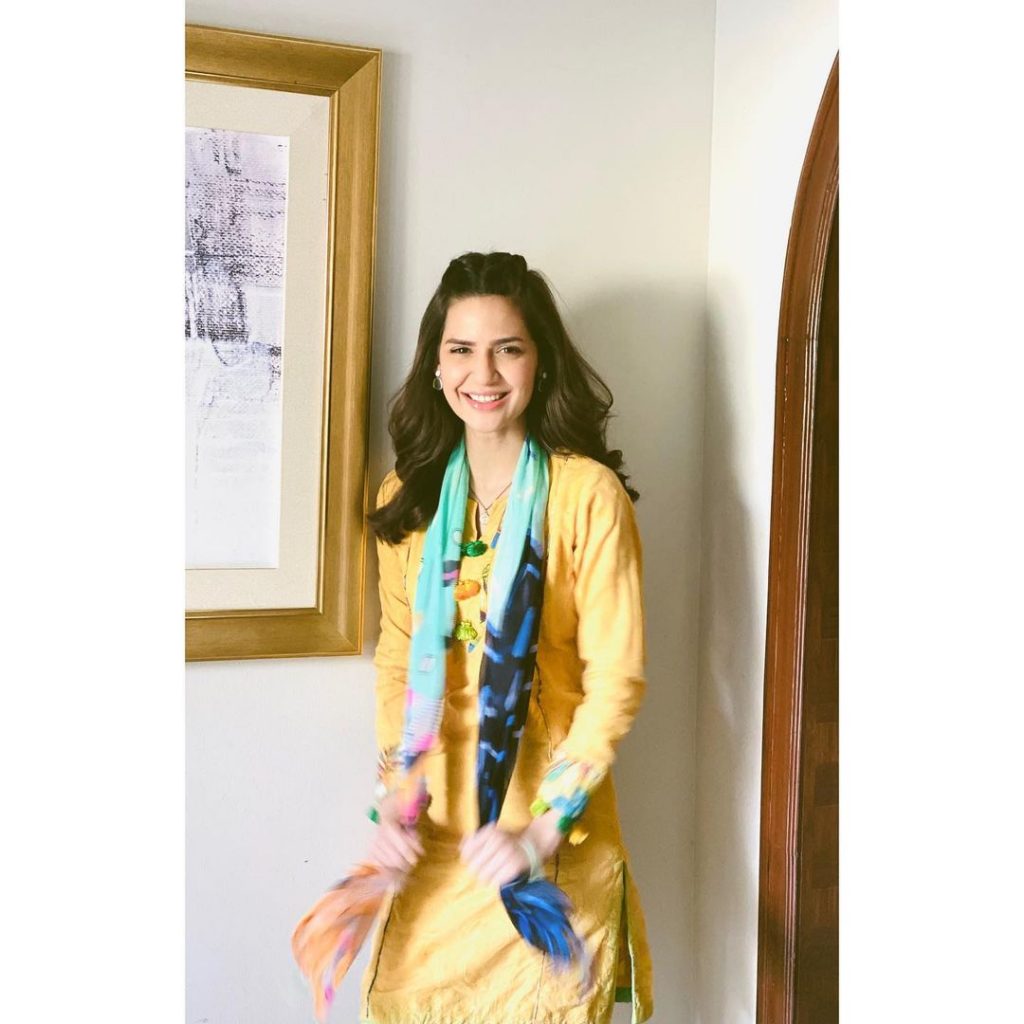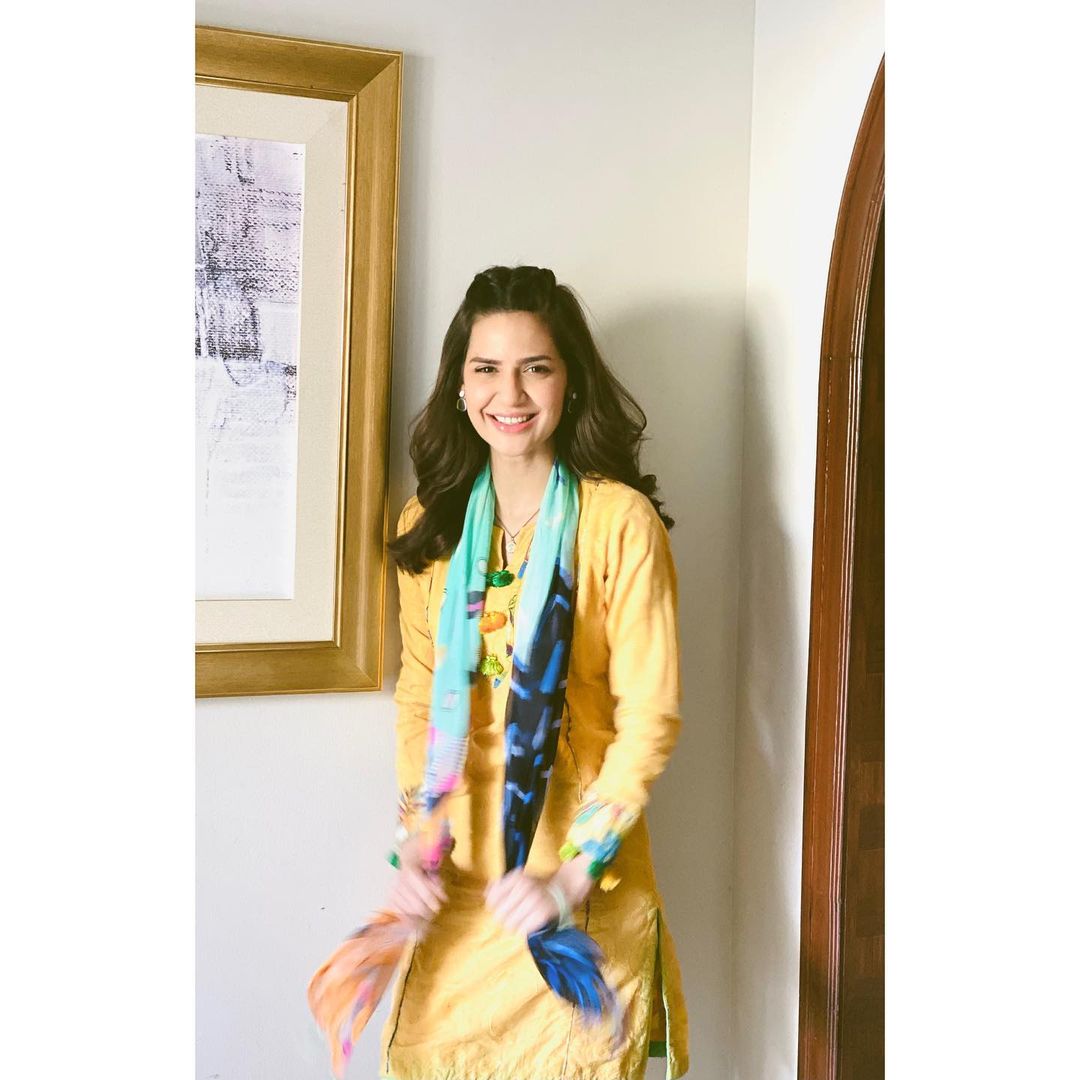 Recently both the prominent stars of Pakistani media industry were spotted at the set of Jeeto Pakistan League. Let's have a look on some of the glimpse from todays show.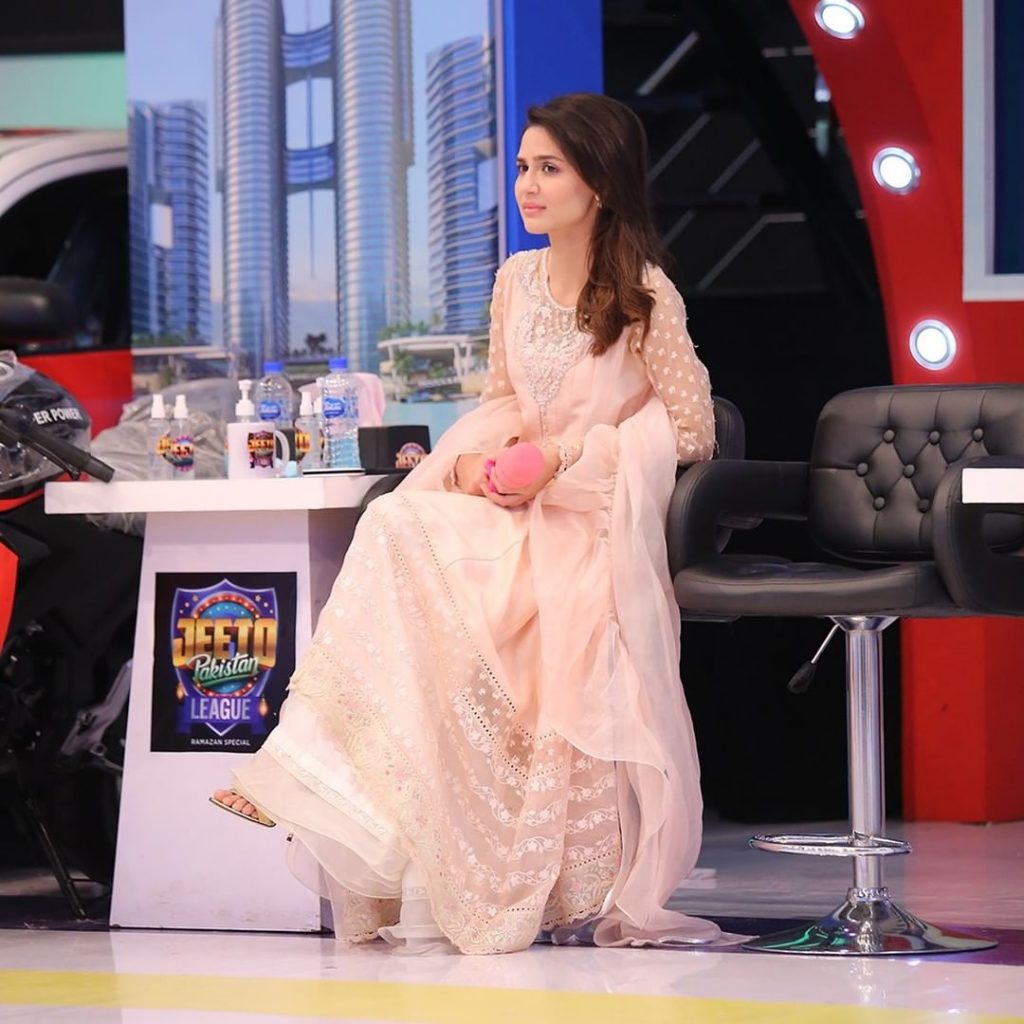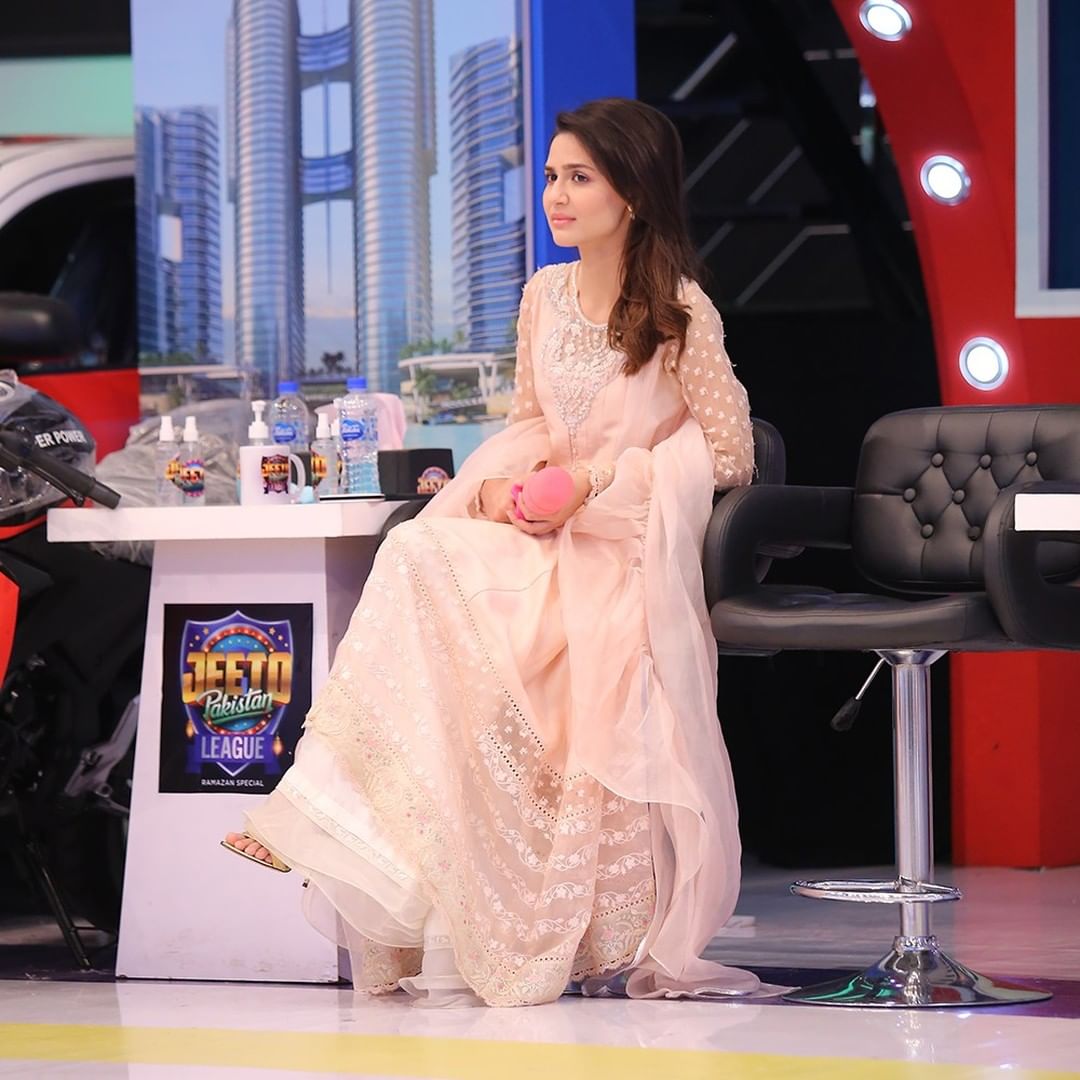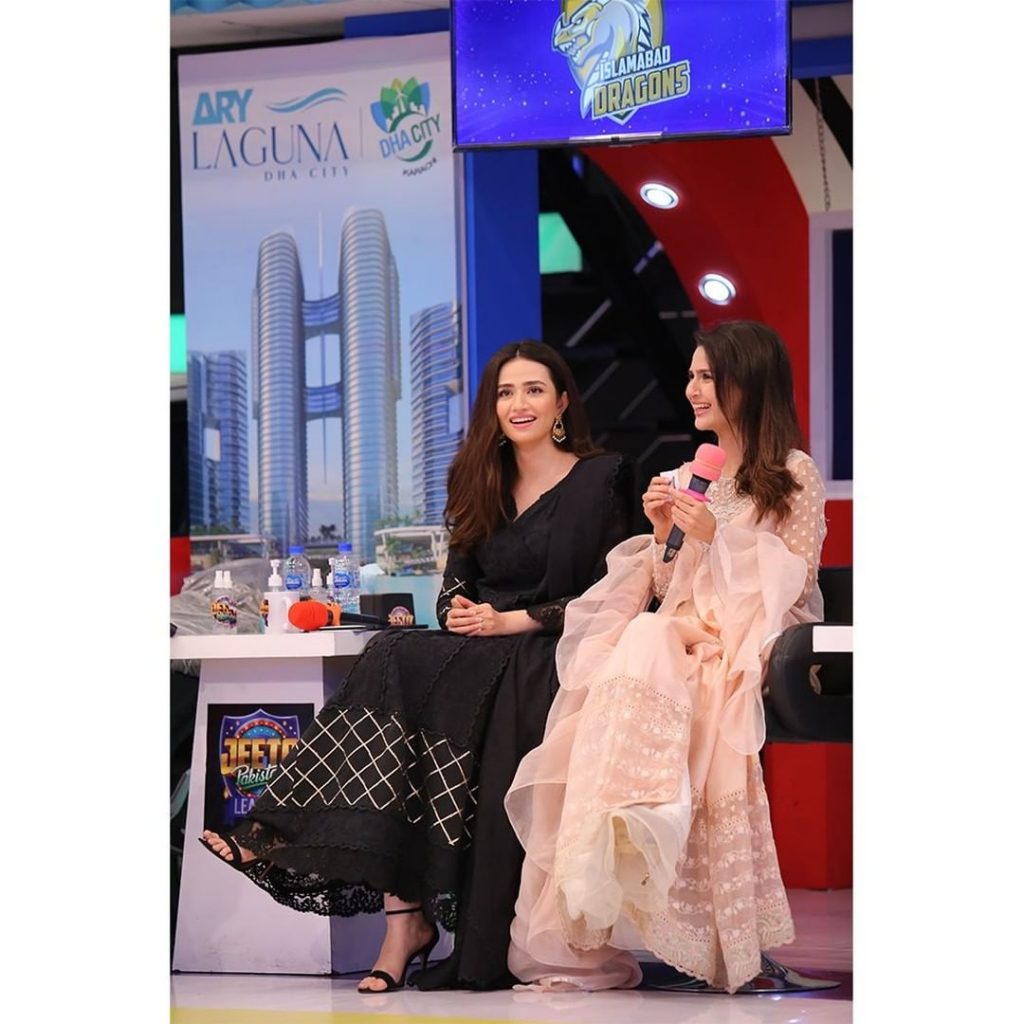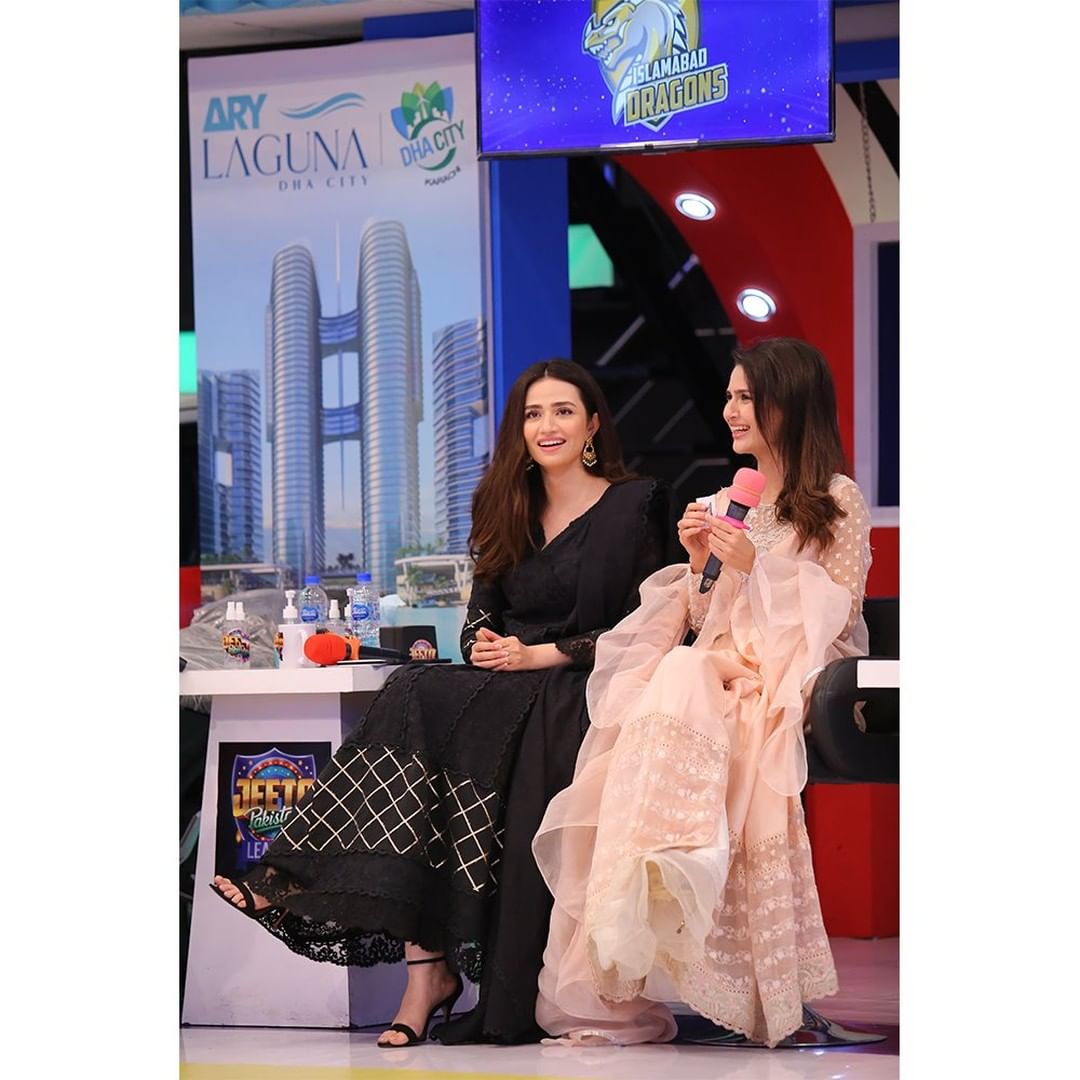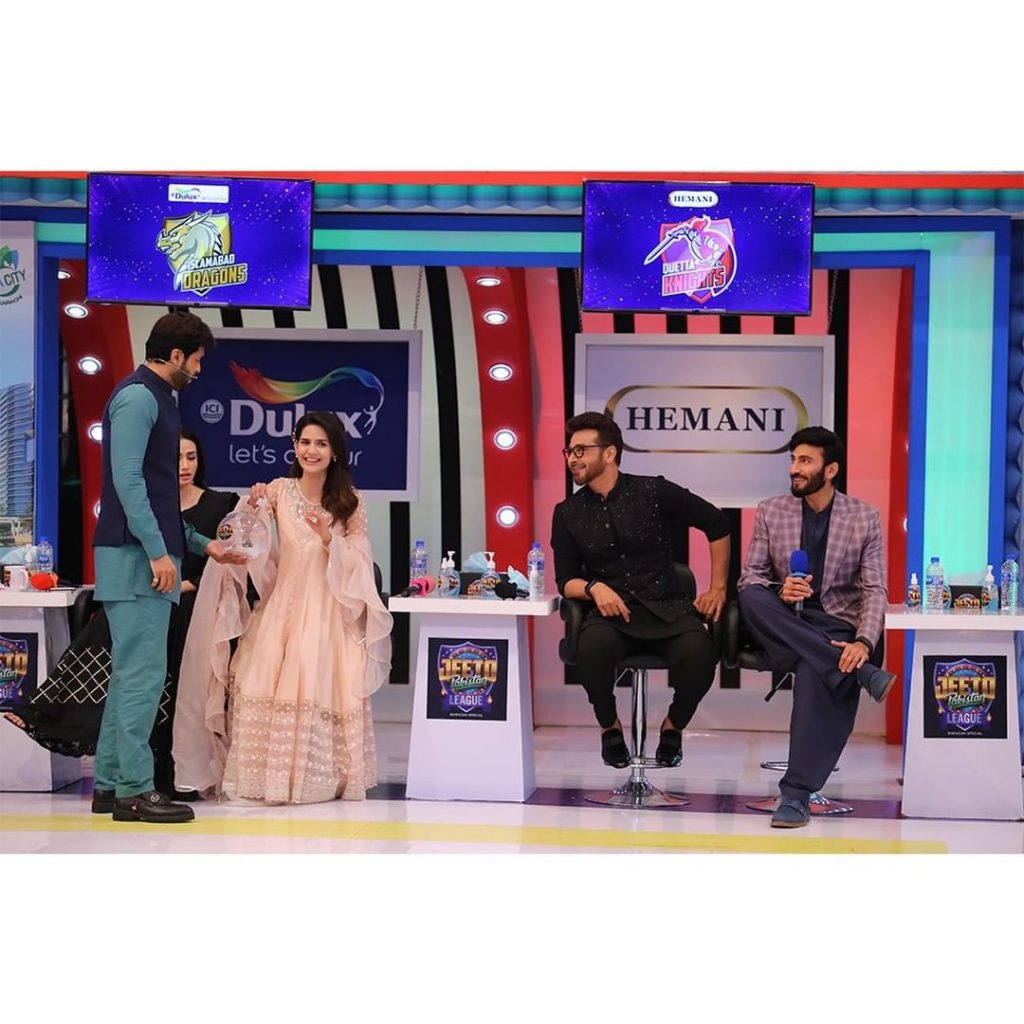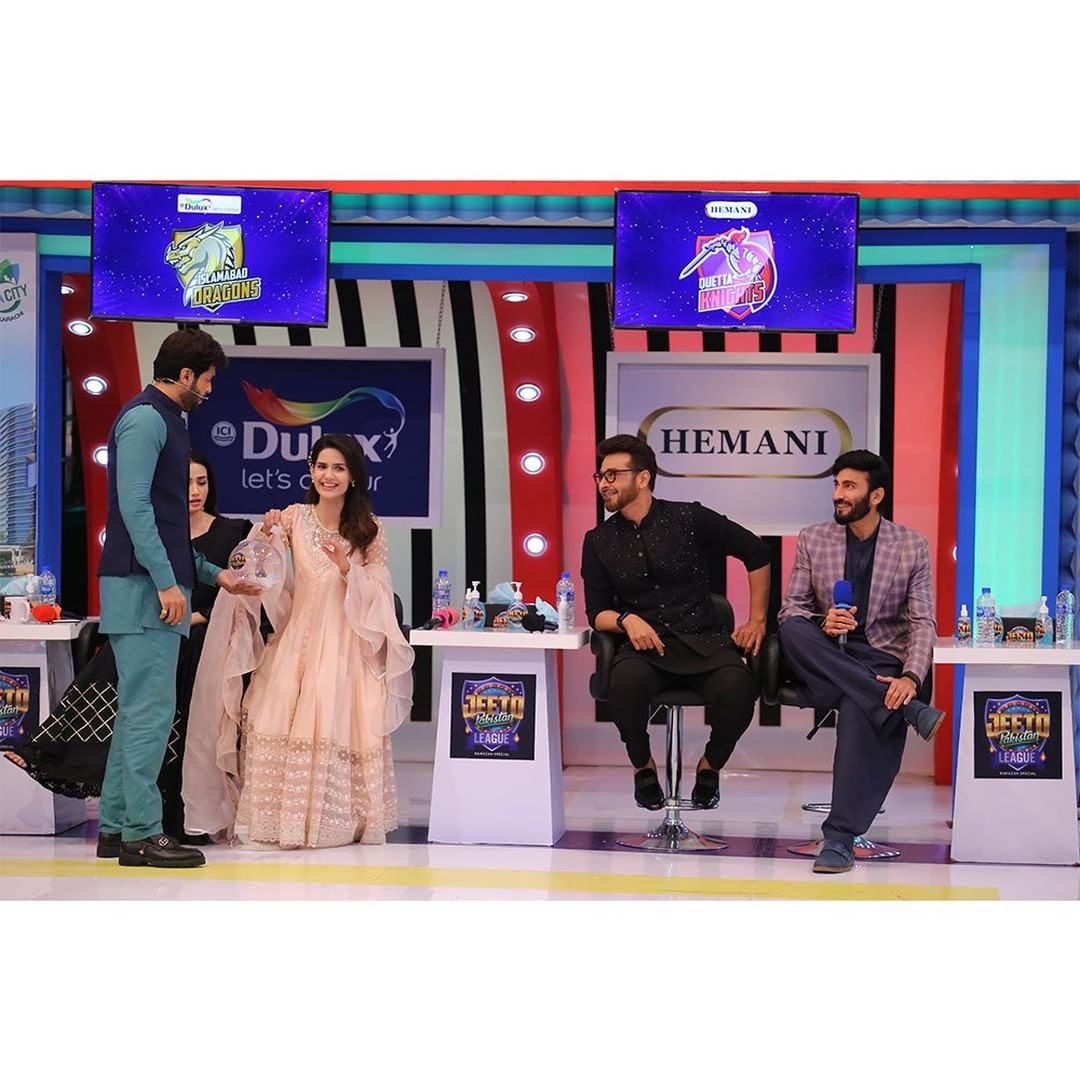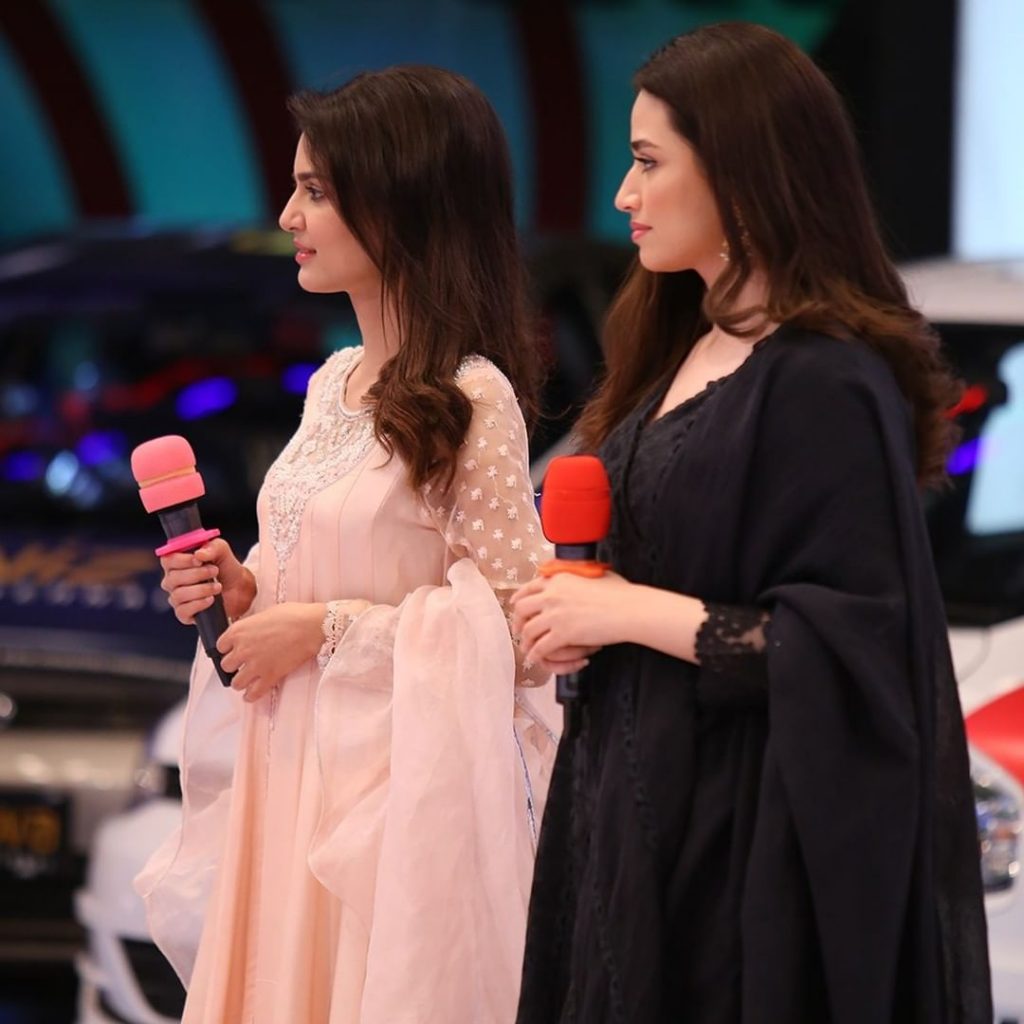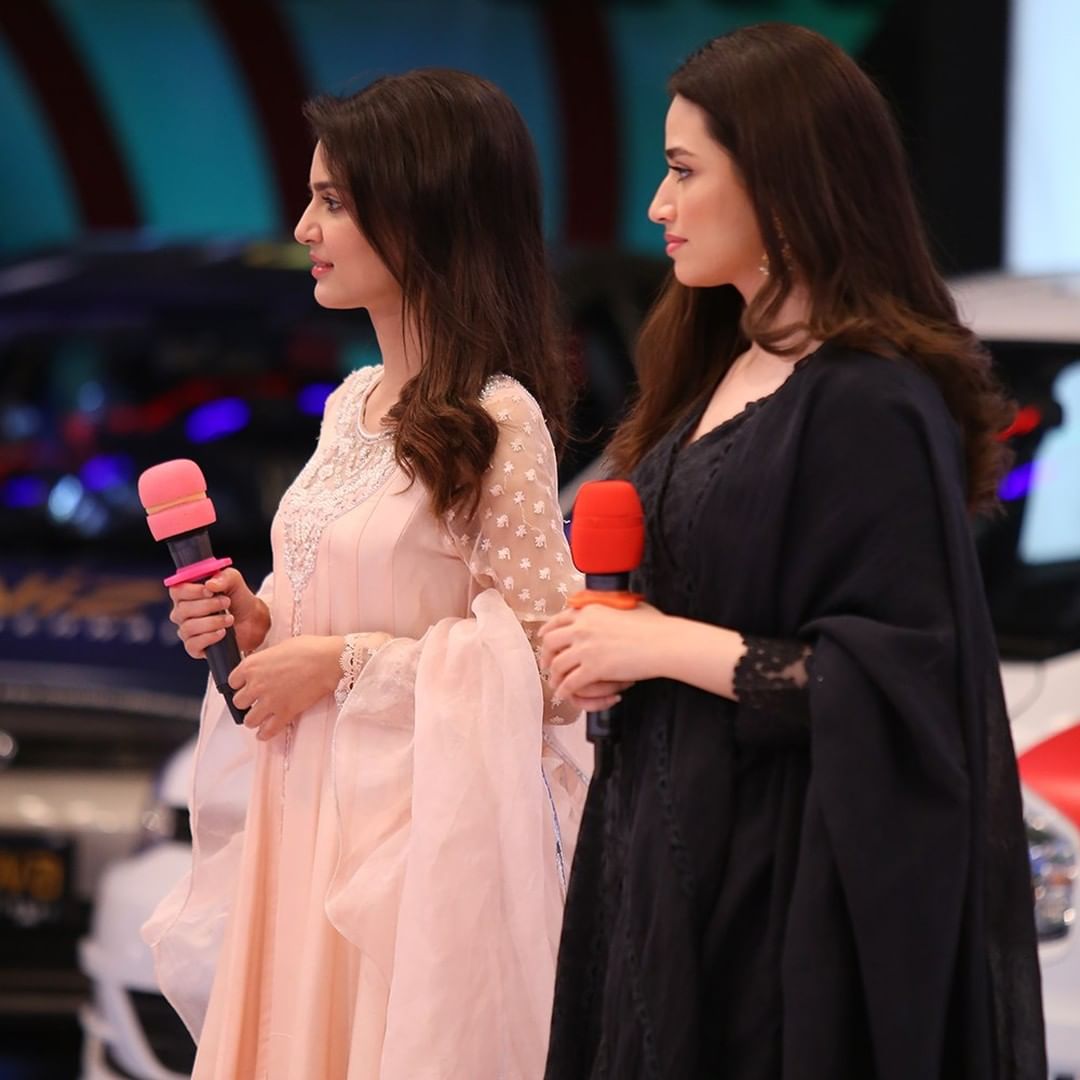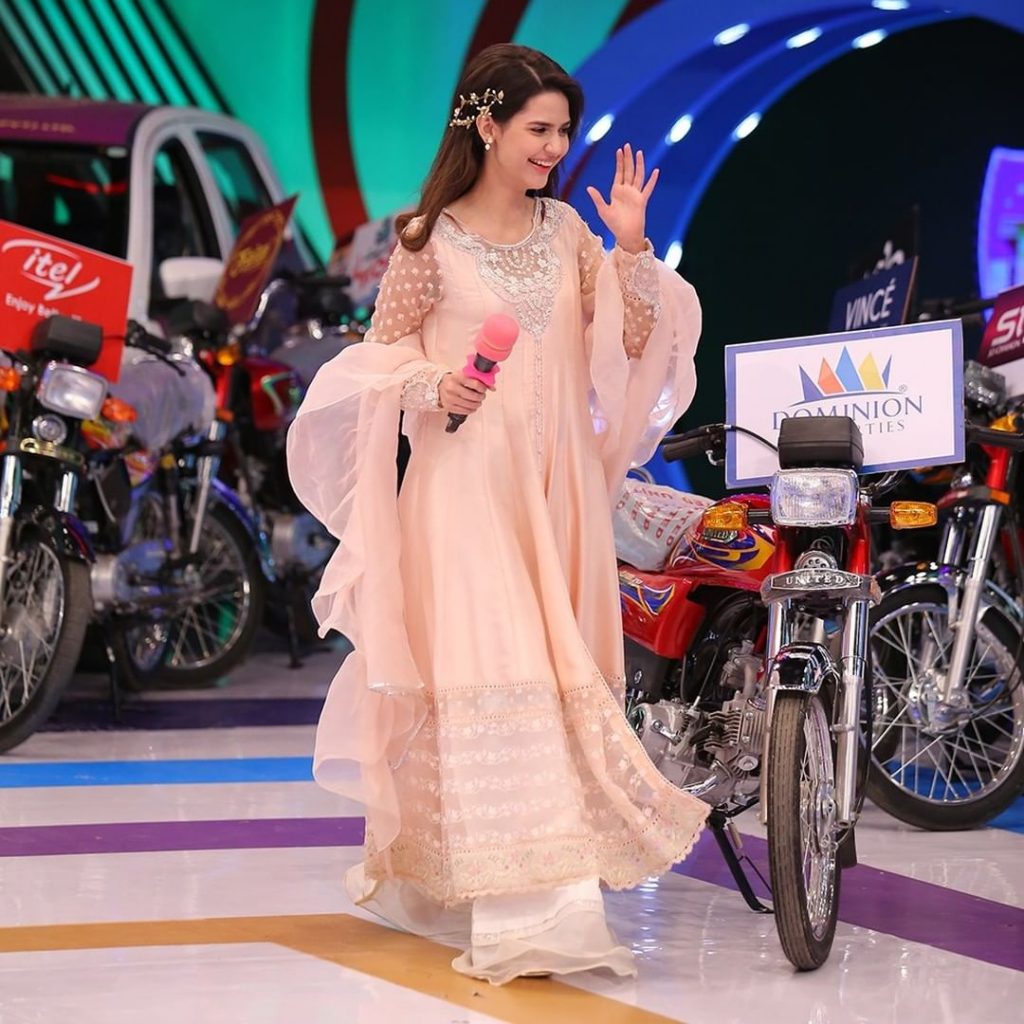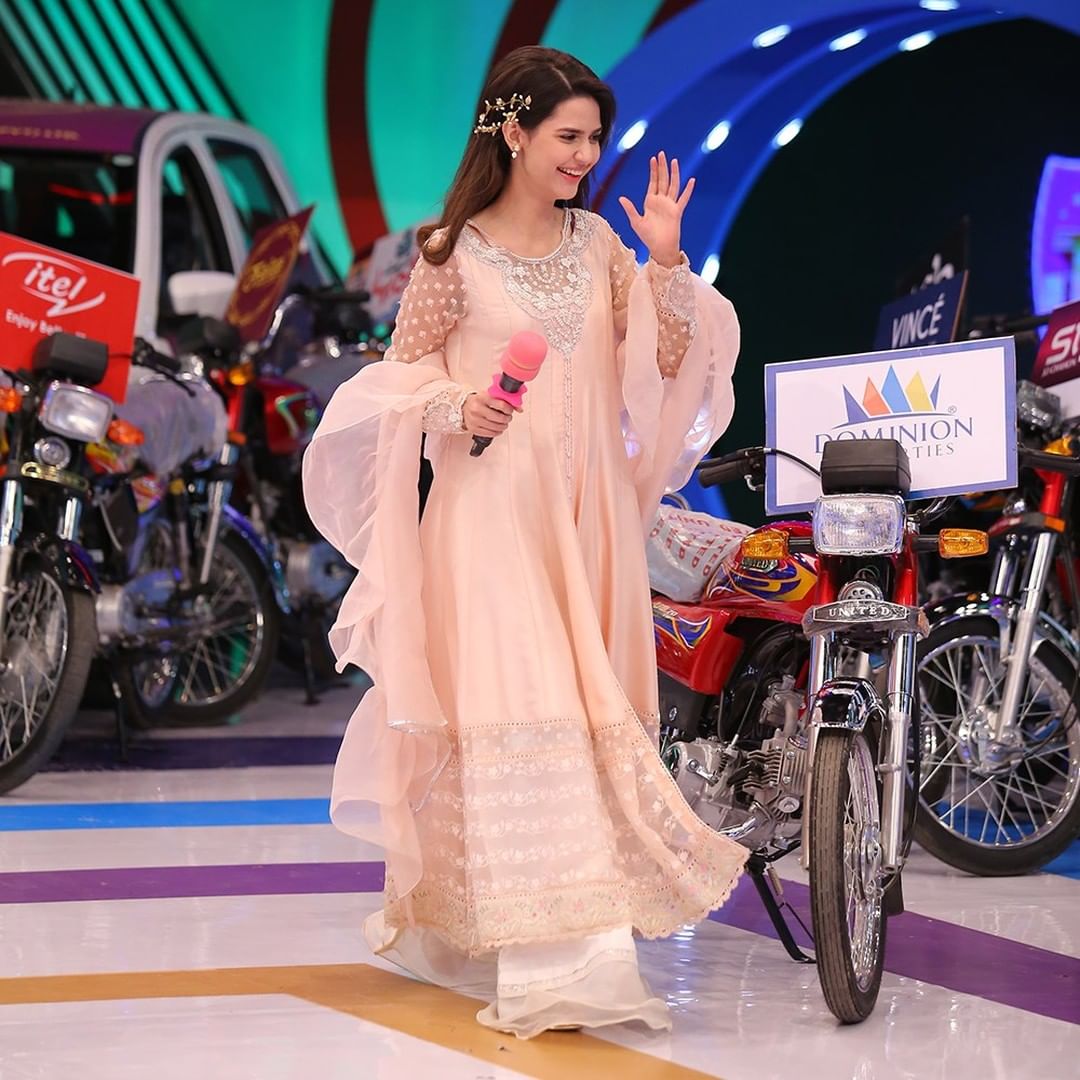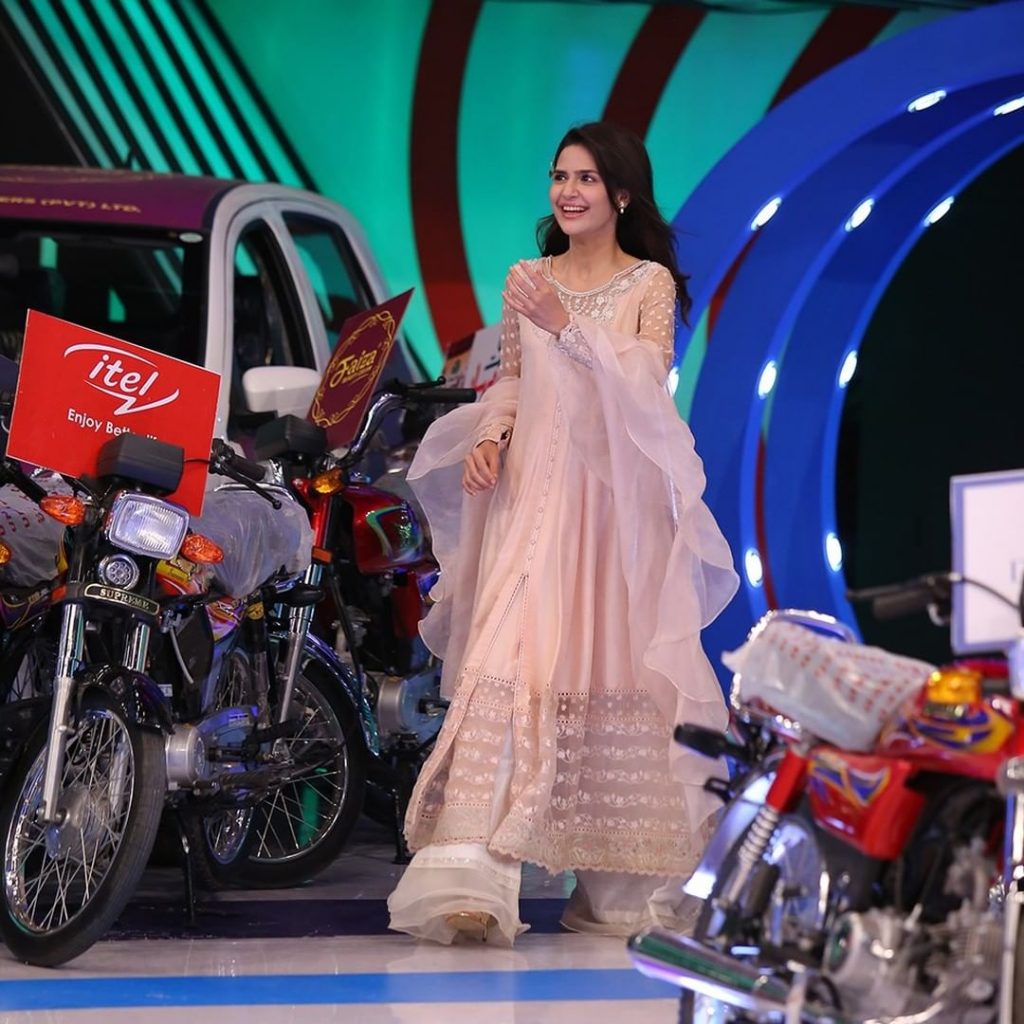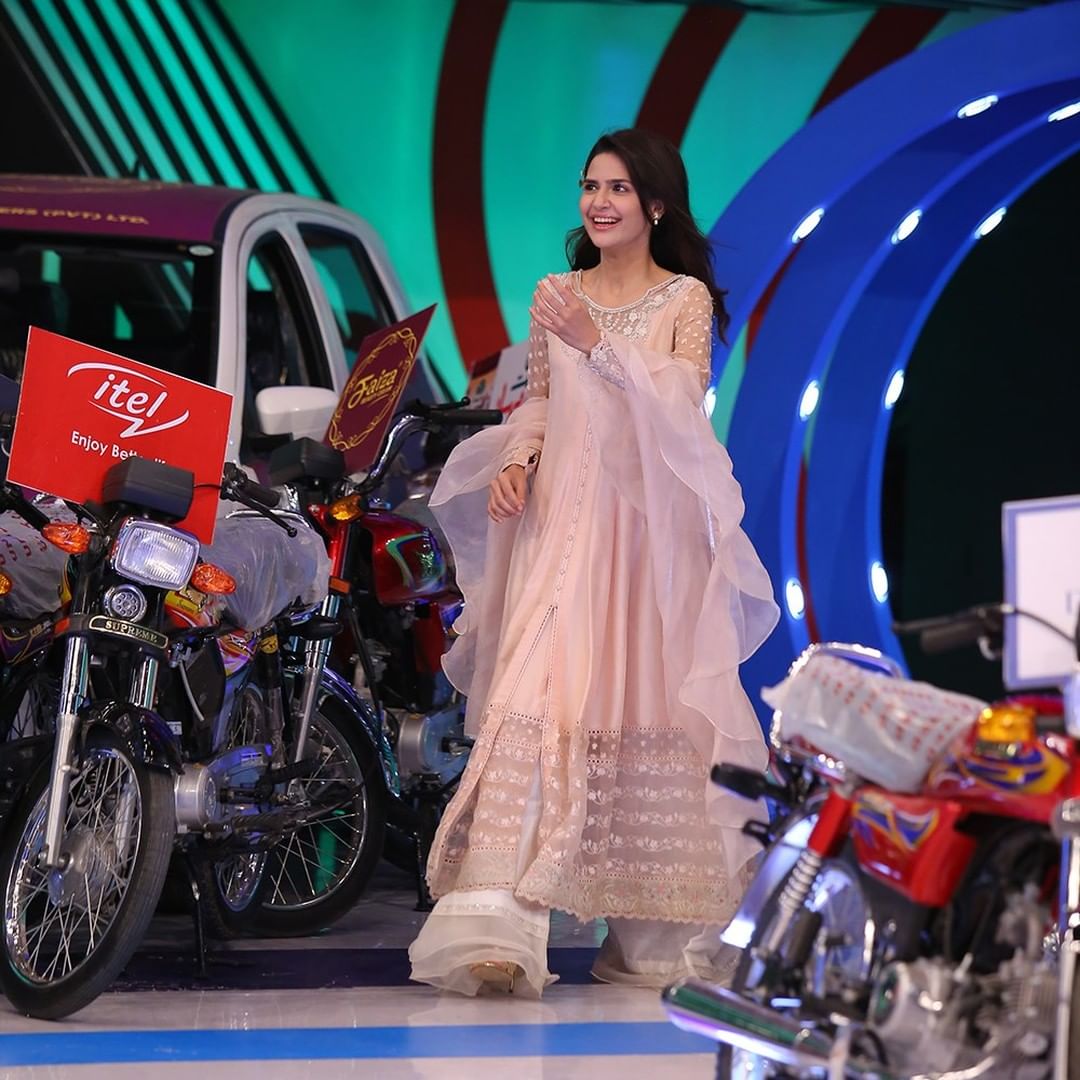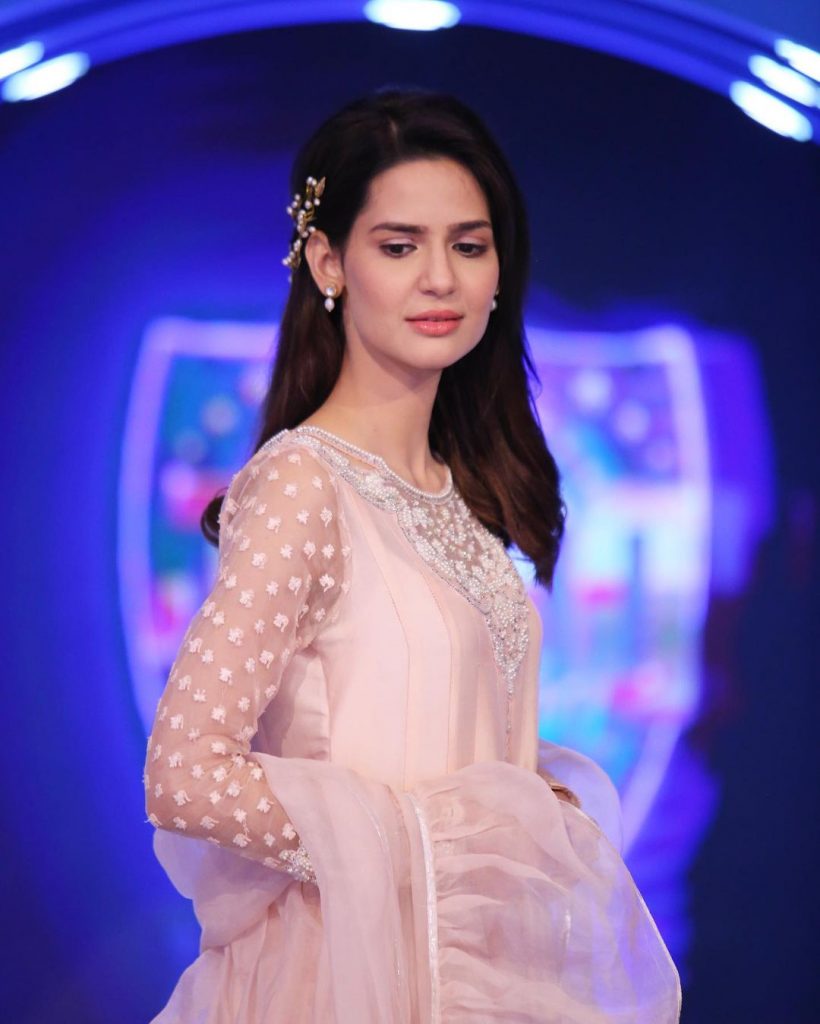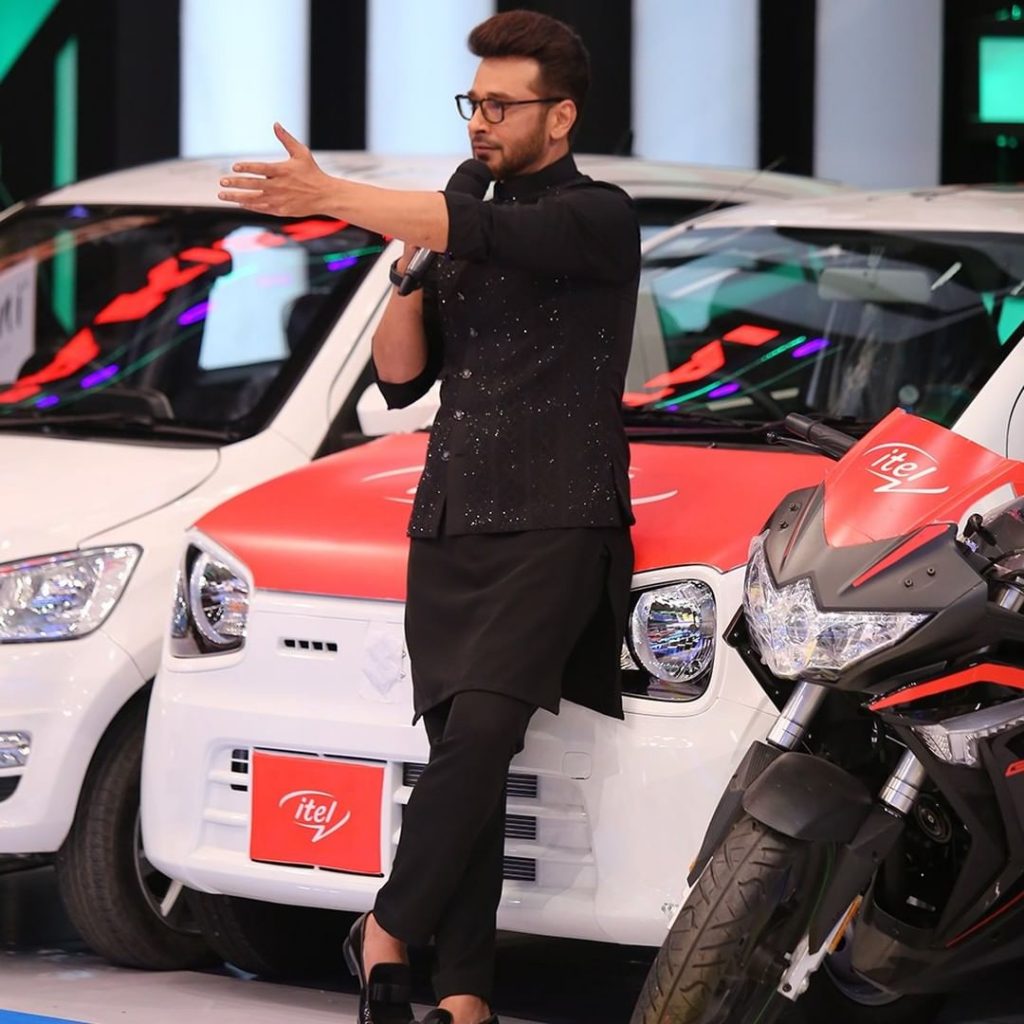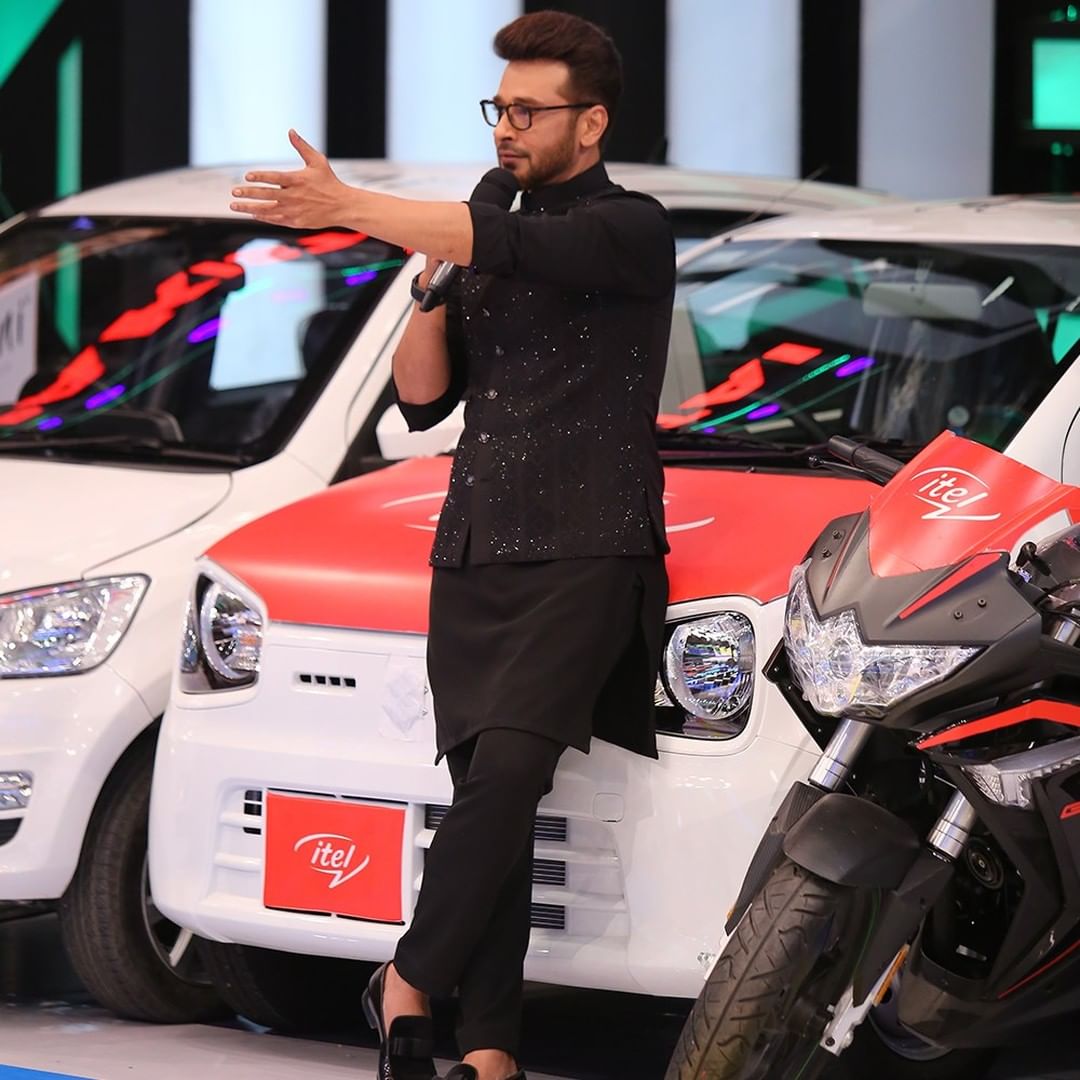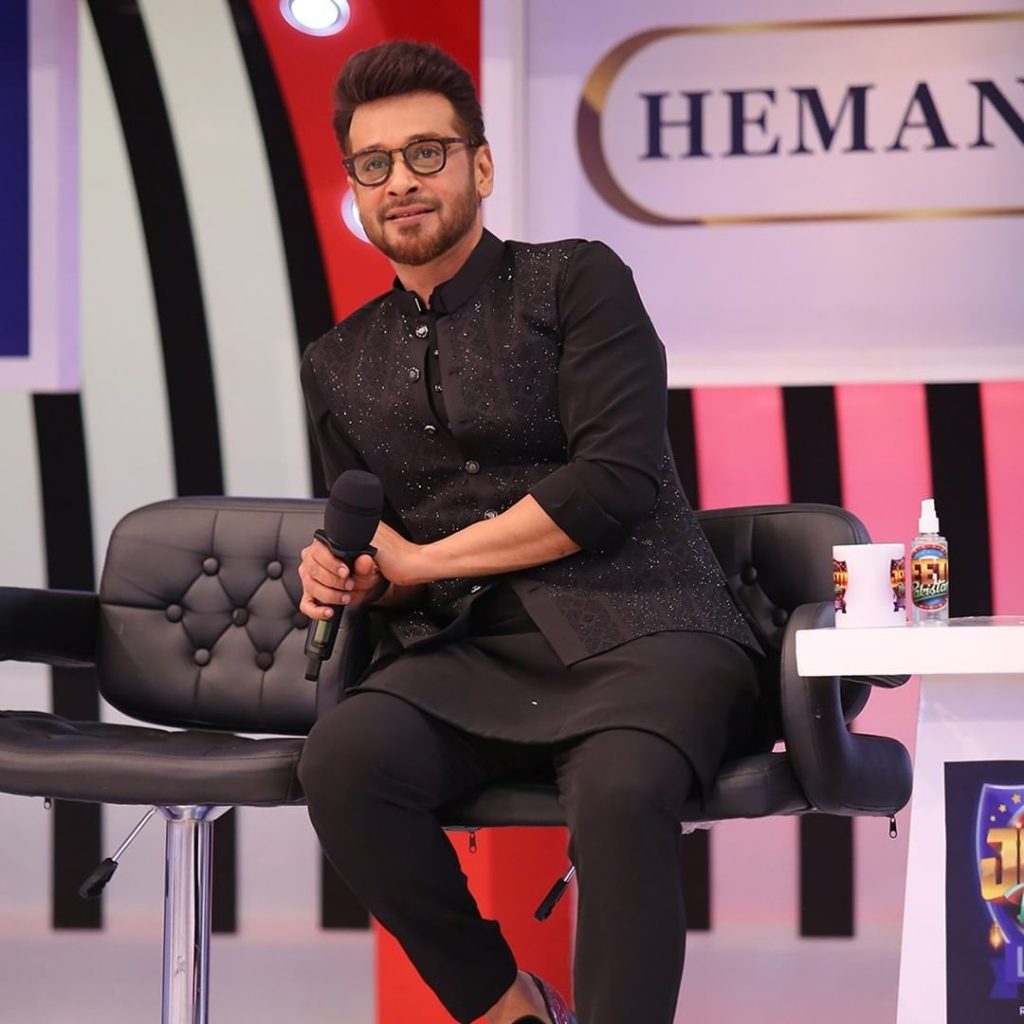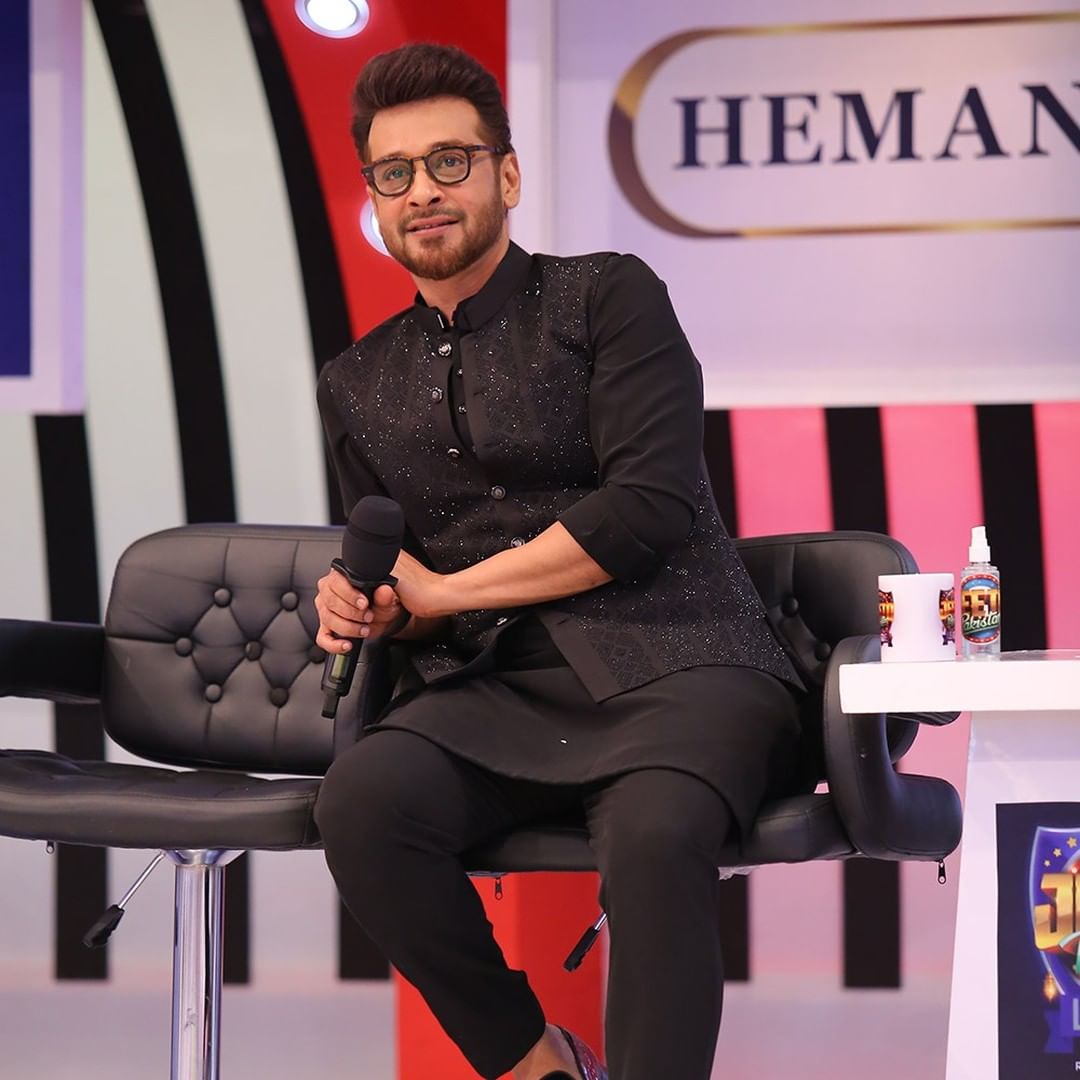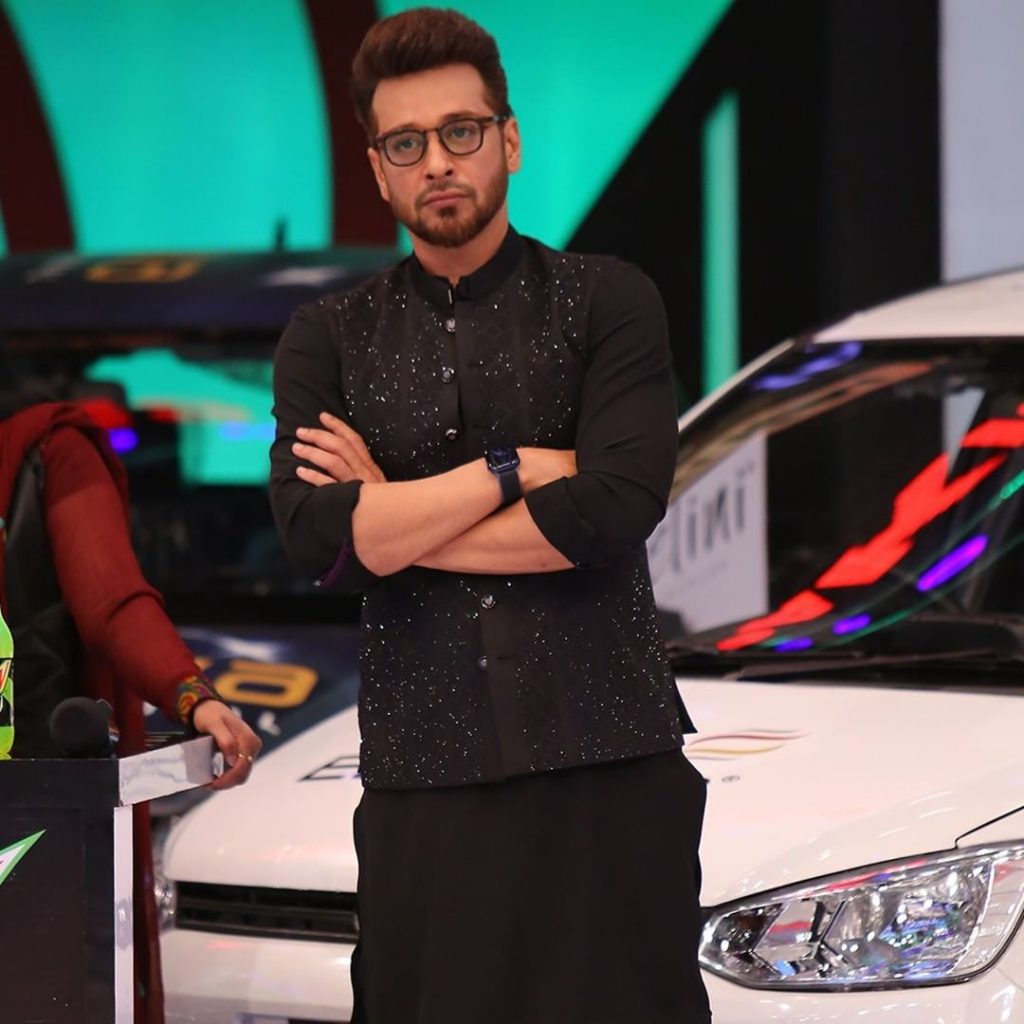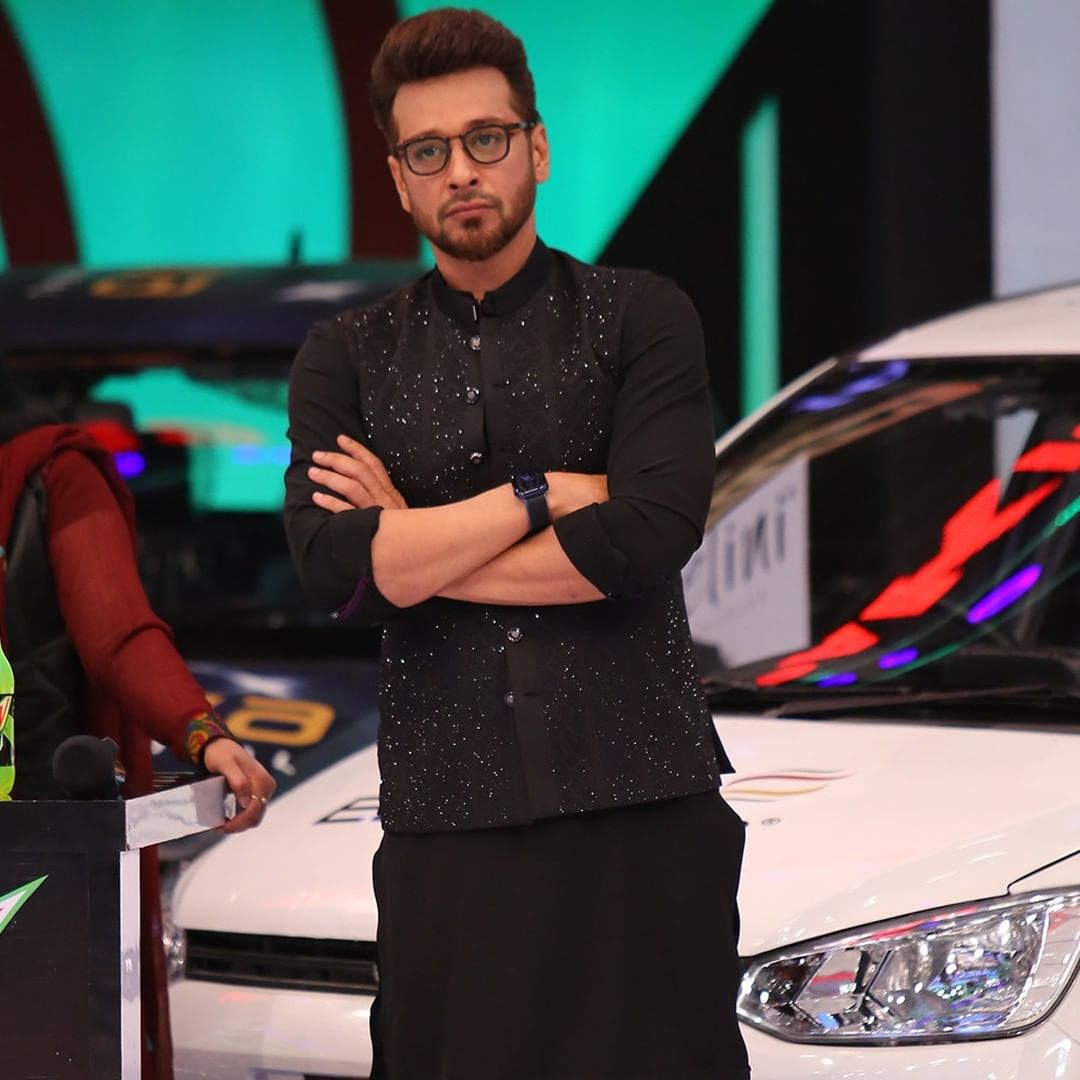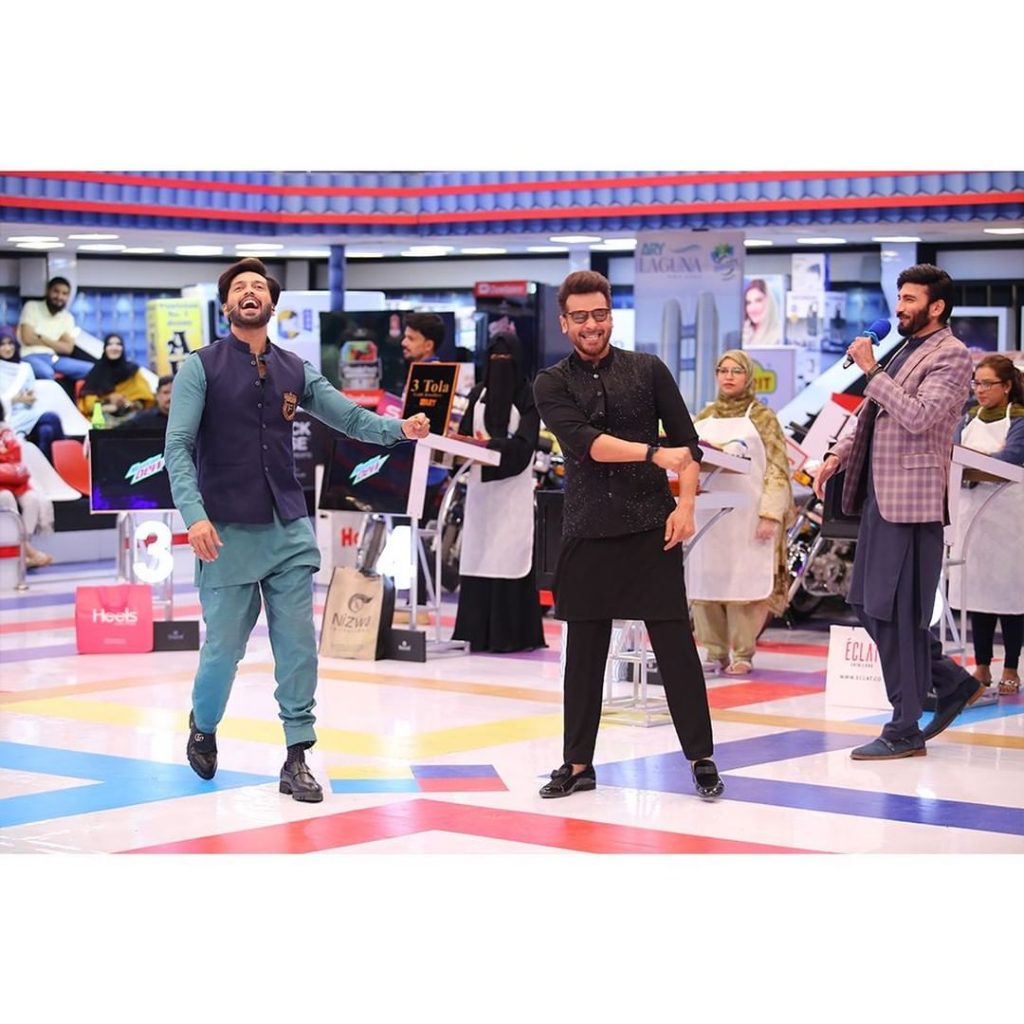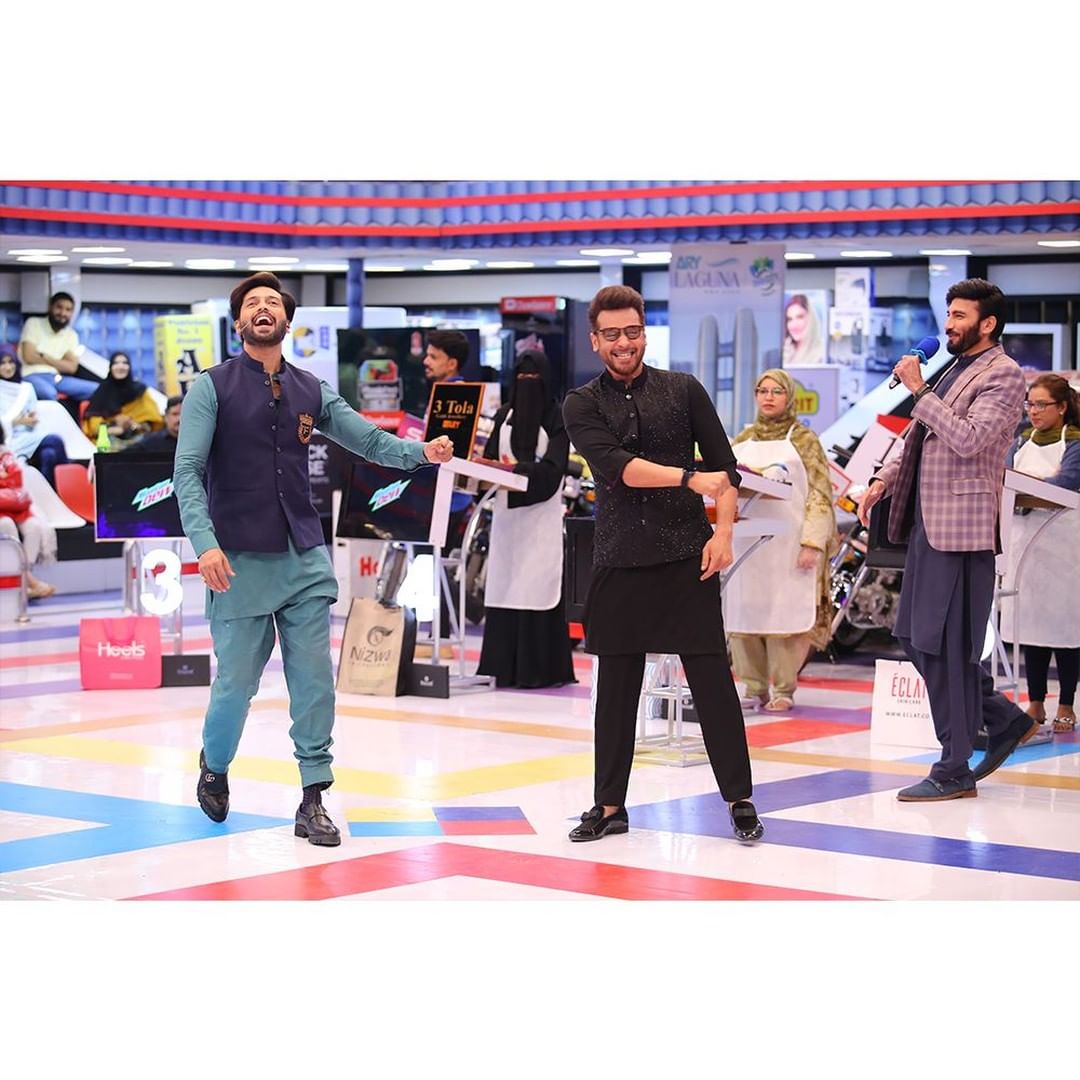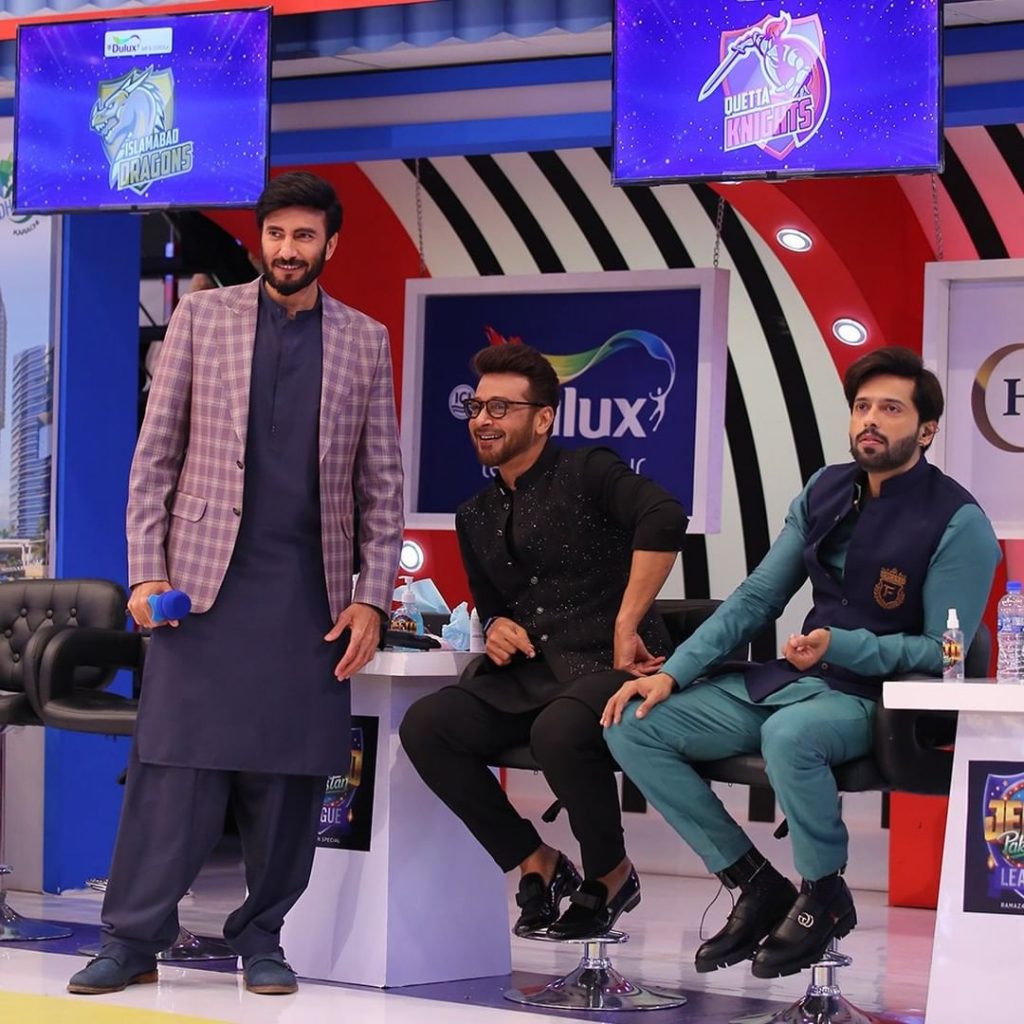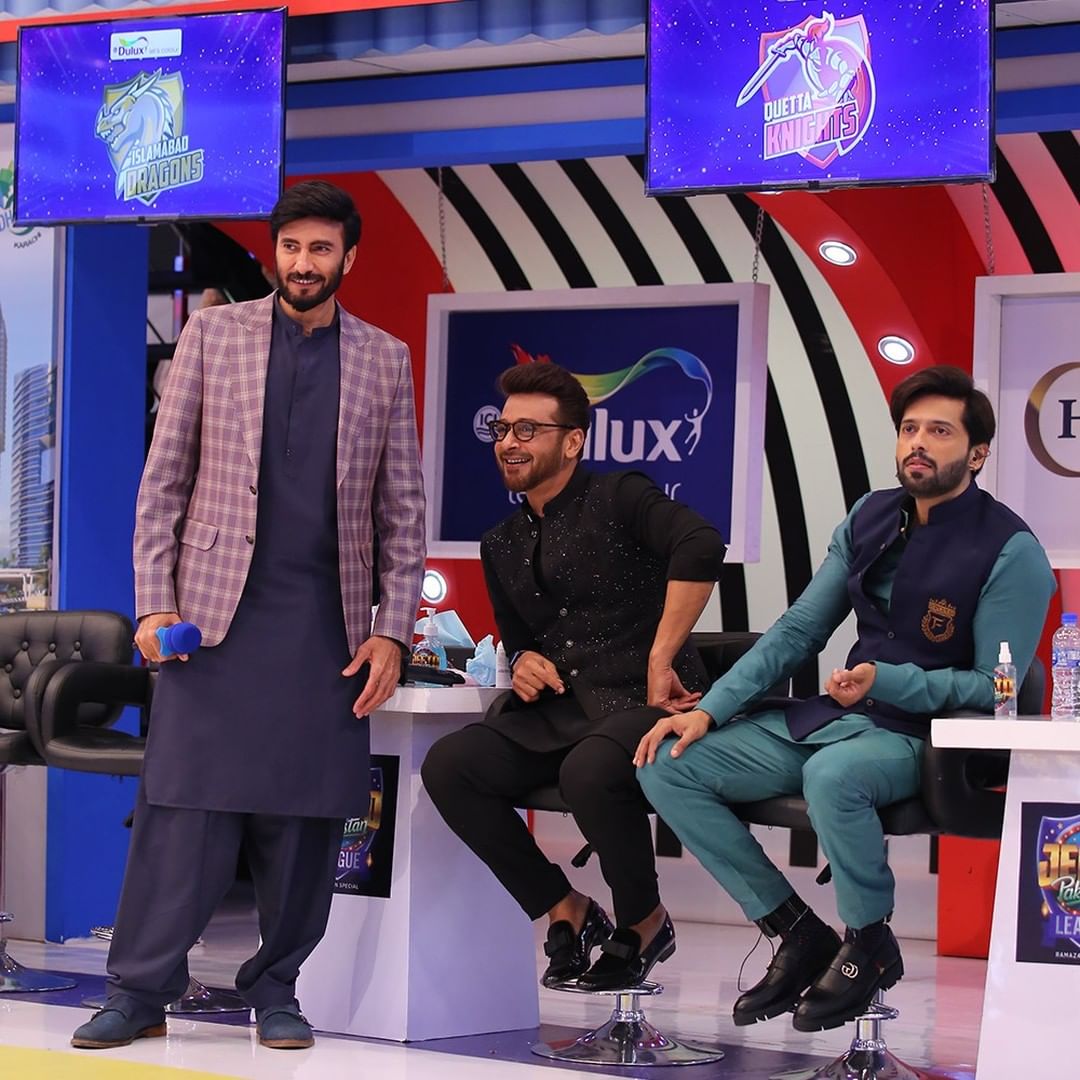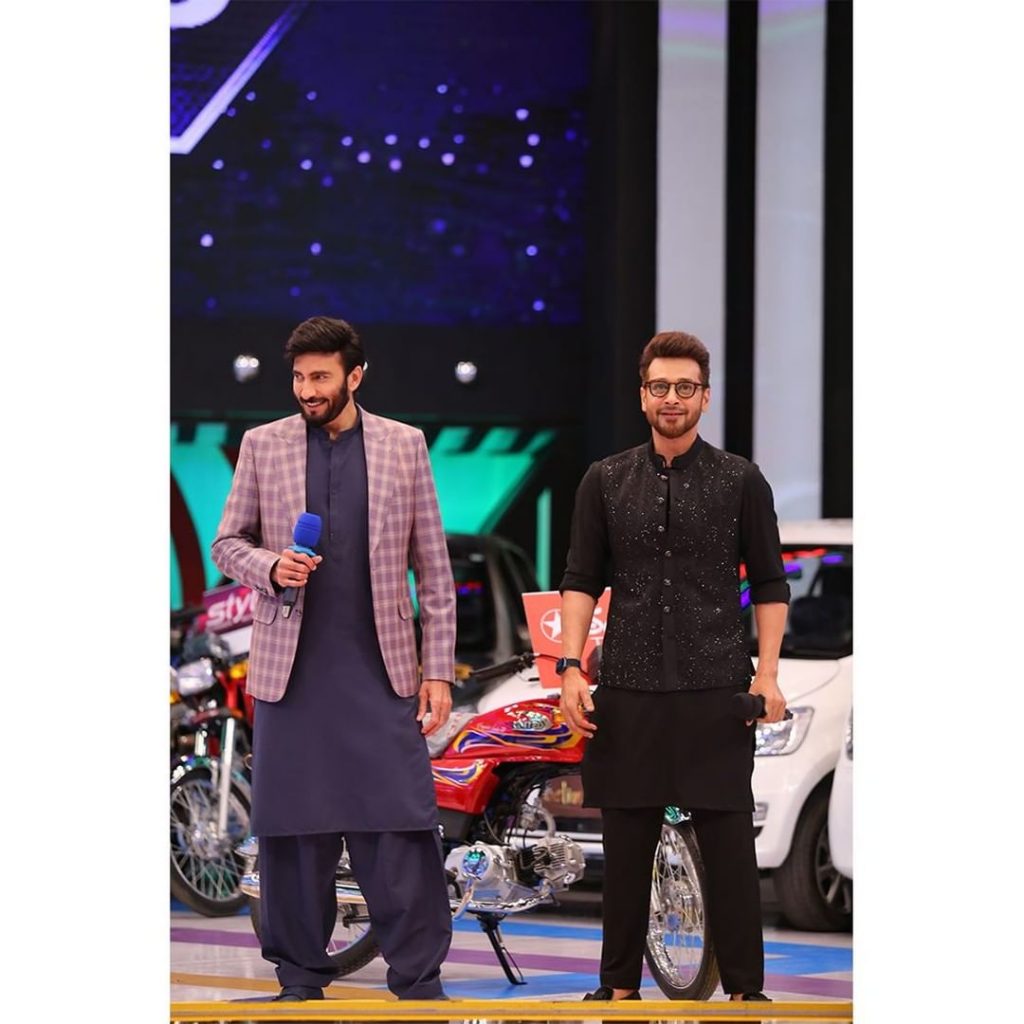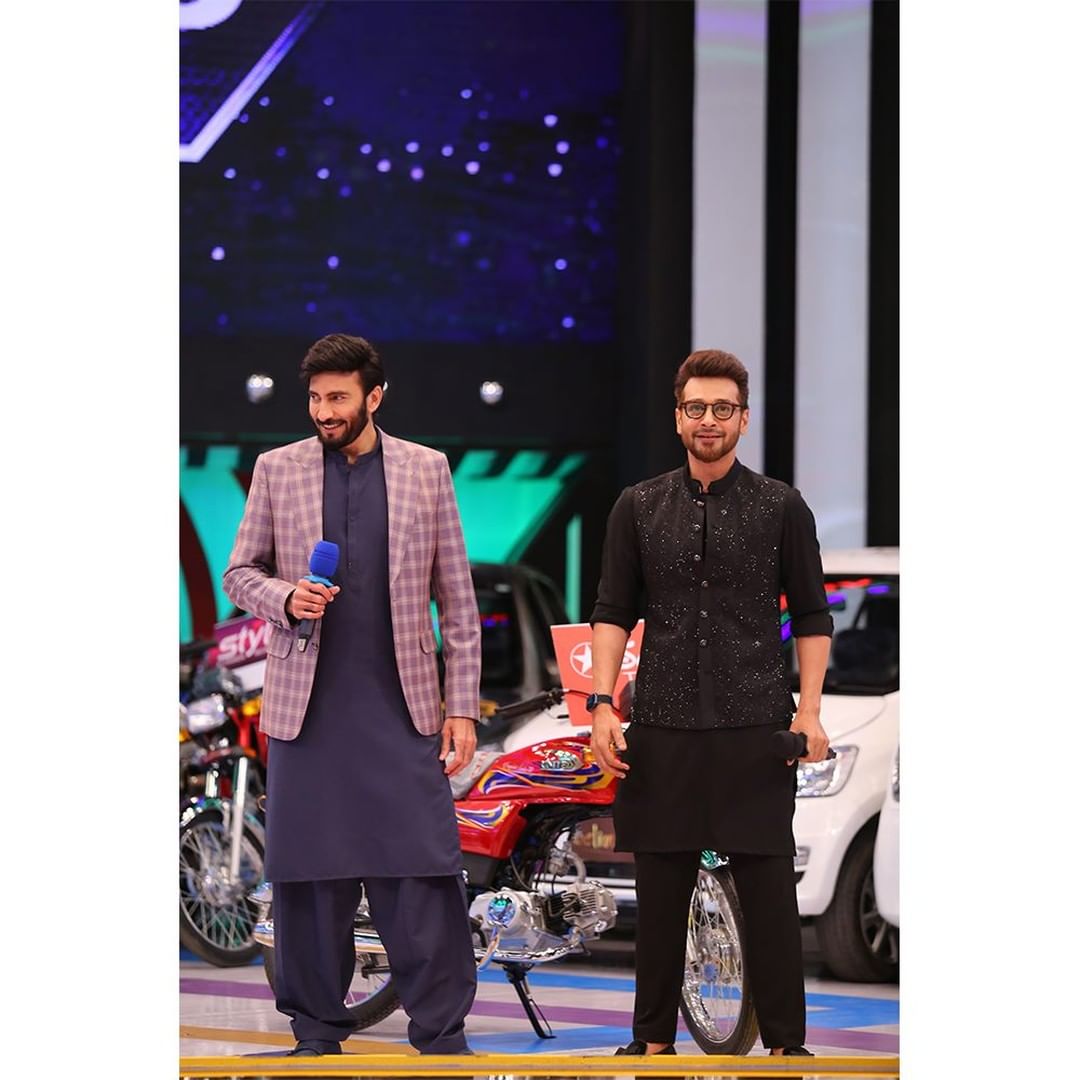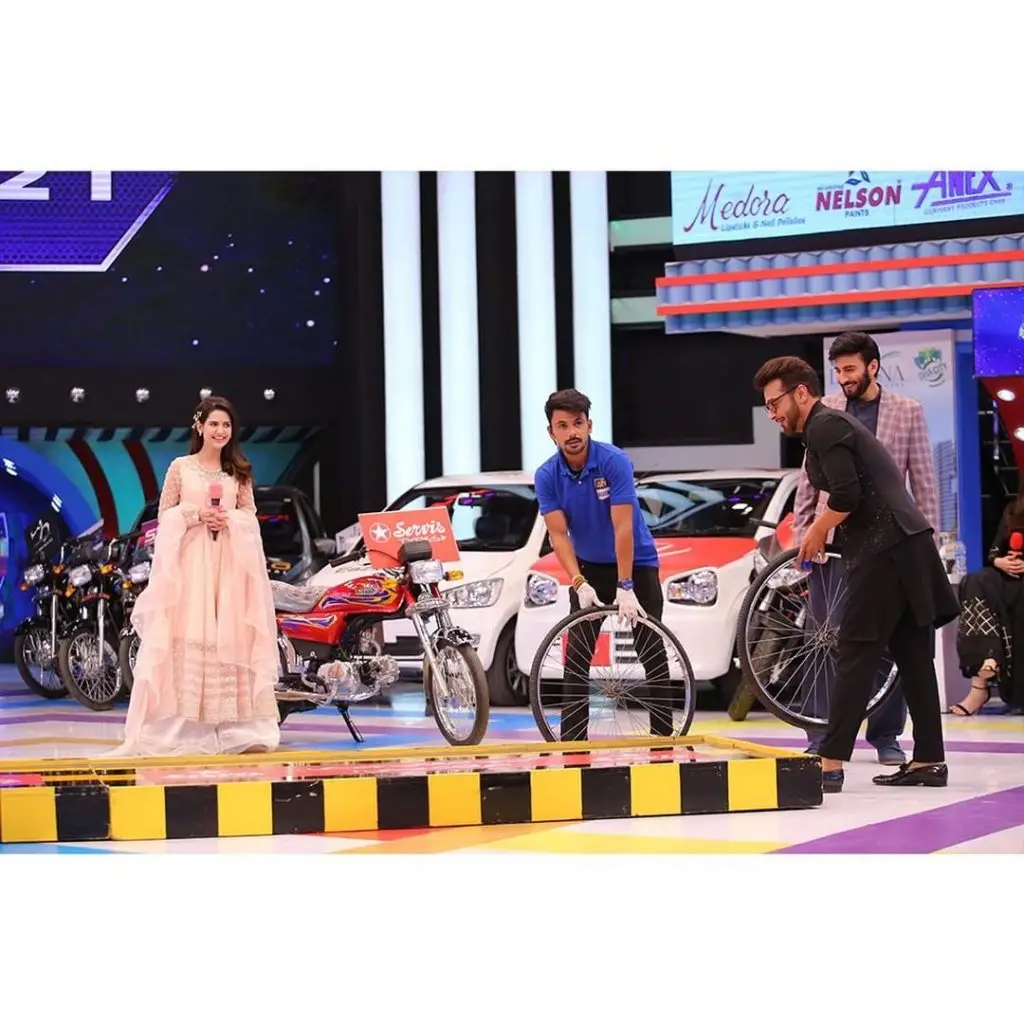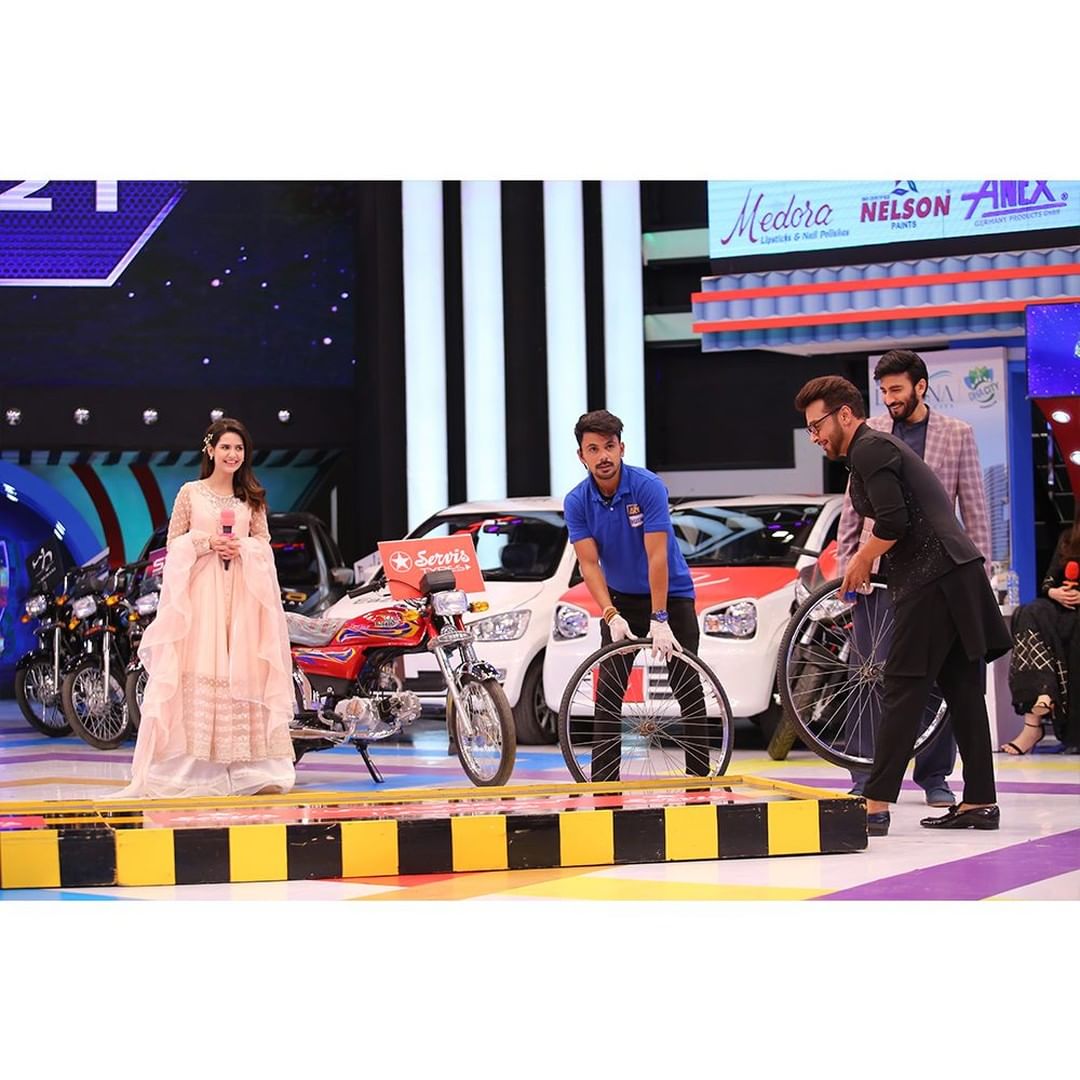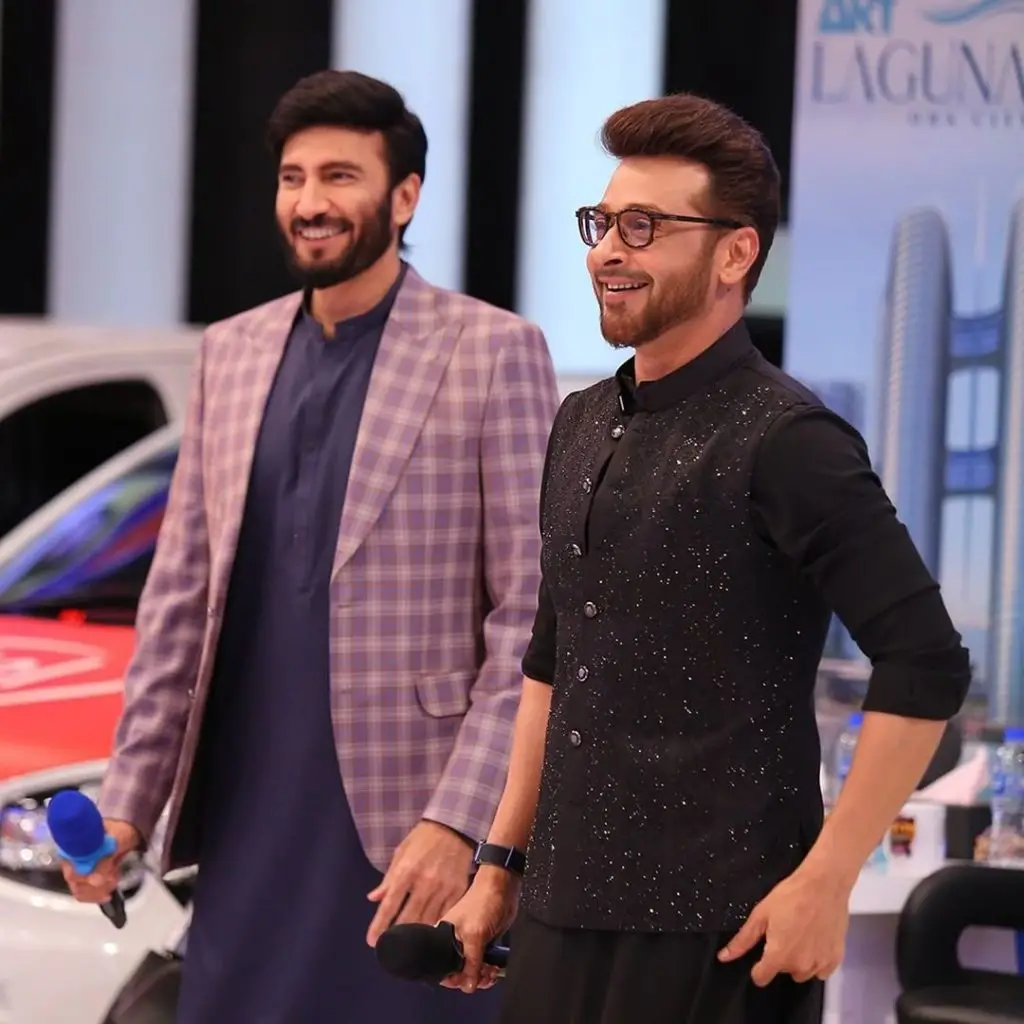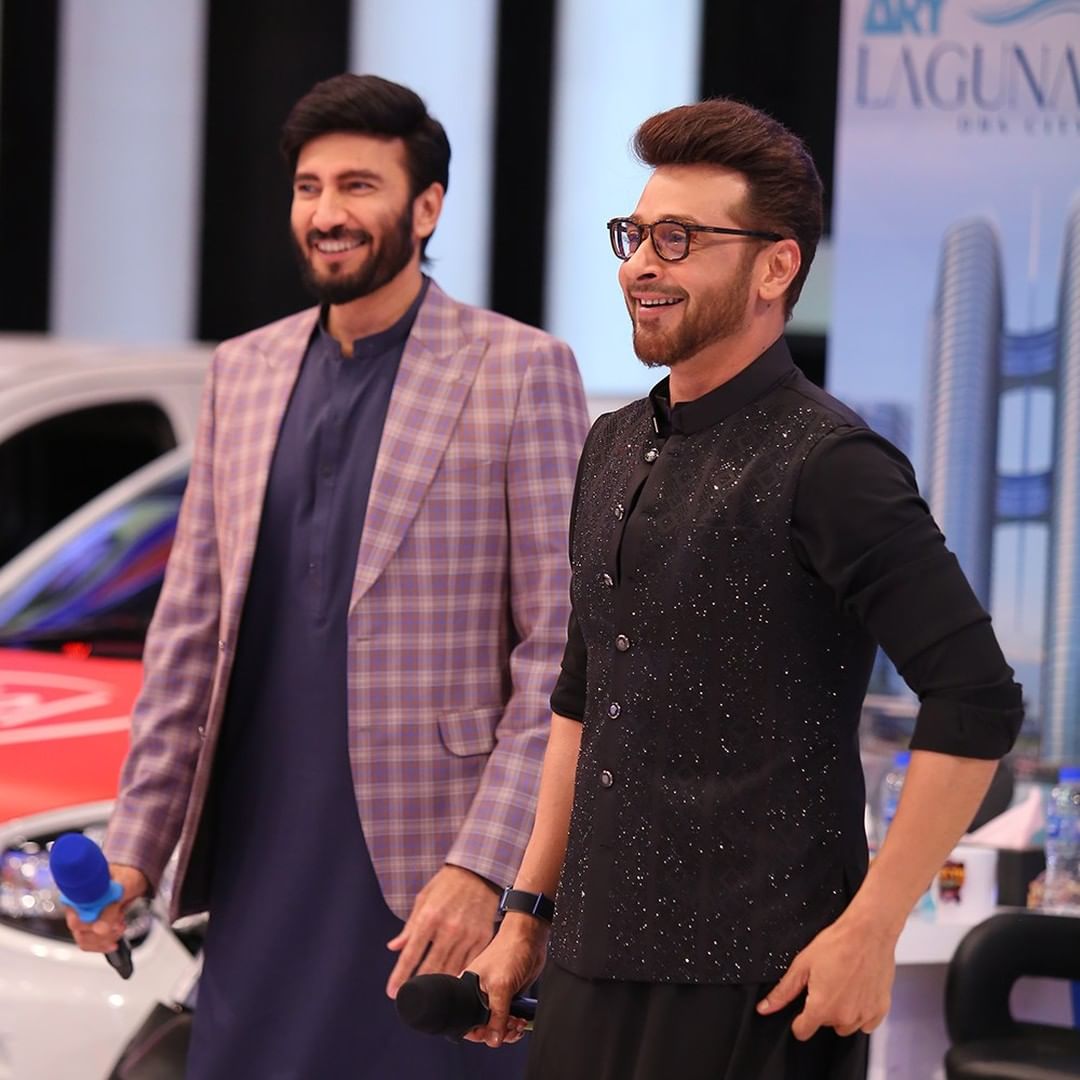 Both the superstars were participating enthusiastically in every game segment with their particular teams.