Faysal Quraishi is a brilliant Pakistani television and film actor who has performed in many blockbuster Pakistani television serials. His latest dramas Hook & Farq are being praised by his fans. He's also doing hosting. The actor is an ace dancer as well, he has performed dance in many award shows. Fans loved the multitasking of the brilliant actor. Besides this, Faysal Quraishi is a very expressive person who doesn't shy away from expressing his opinion for co-actors.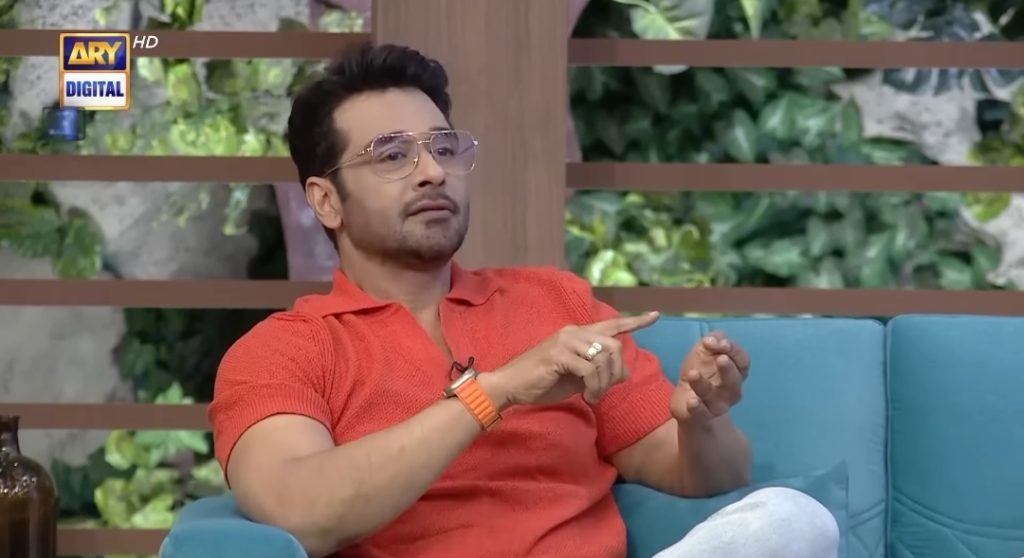 In The Fourth Umpire Show, hosted by Fahad Mustafa, he gave his opinion about a few ace Pakistani actors regarding their dancing skills. To the question, "which of these actors dances well, Goher Rasheed, Osman Khalid Butt or Mohsin Abbas Haider?" He replied, 'who are they (Kon Hain Yeh)?. Firstly, he didn't recognize them and asked about them from host, he then replied, "none of them know how to dance well" . On his straight reply, the host and others hooted as well and Fahad Mustafa said it's direct reply.

The above mentioned ace Pakistani actors Goher Rasheed, Osman Khalid Butt and Mohsin Abbas Haider have performed dance numbers in their films. Do you agree with Faysal Quraishi?