Governance issues and city problems reign heavy on Karachi and we always get to hear news of faulty sewage pipelines, open manholes and broken roads and streets in the biggest city of the country. A few days ago, news of an explosion at Muneeb Butt and Aiman Khan's house took place which damaged a wall of the house and was being dubbed as a gas cylinder explosion.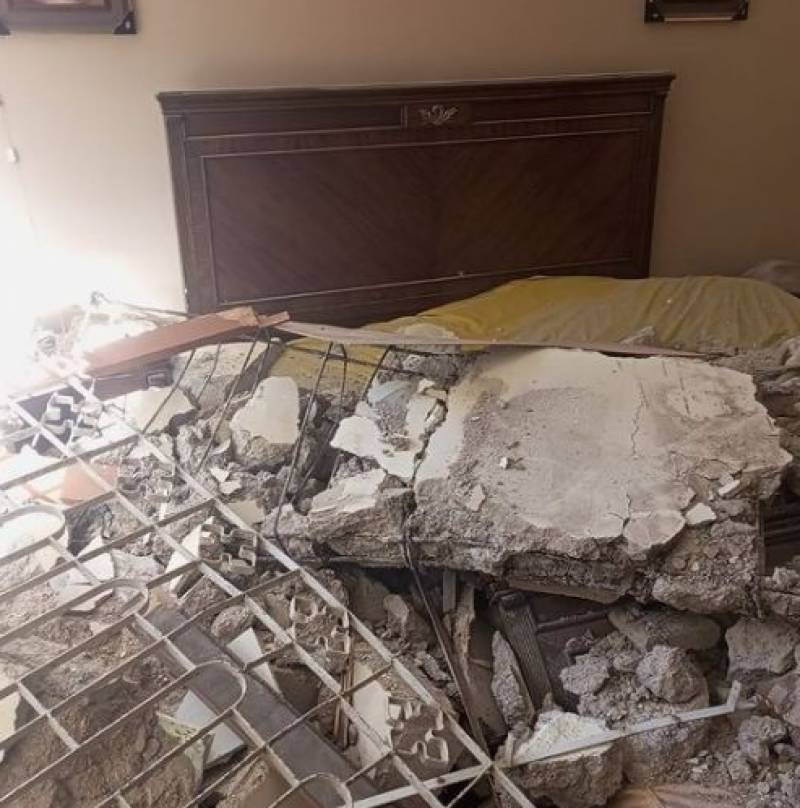 Fans have been really concerned about their favourite celebrity couple and their family members as people have always loved Aiman Khan, Muneeb Butt and their baby girl Amal Muneeb.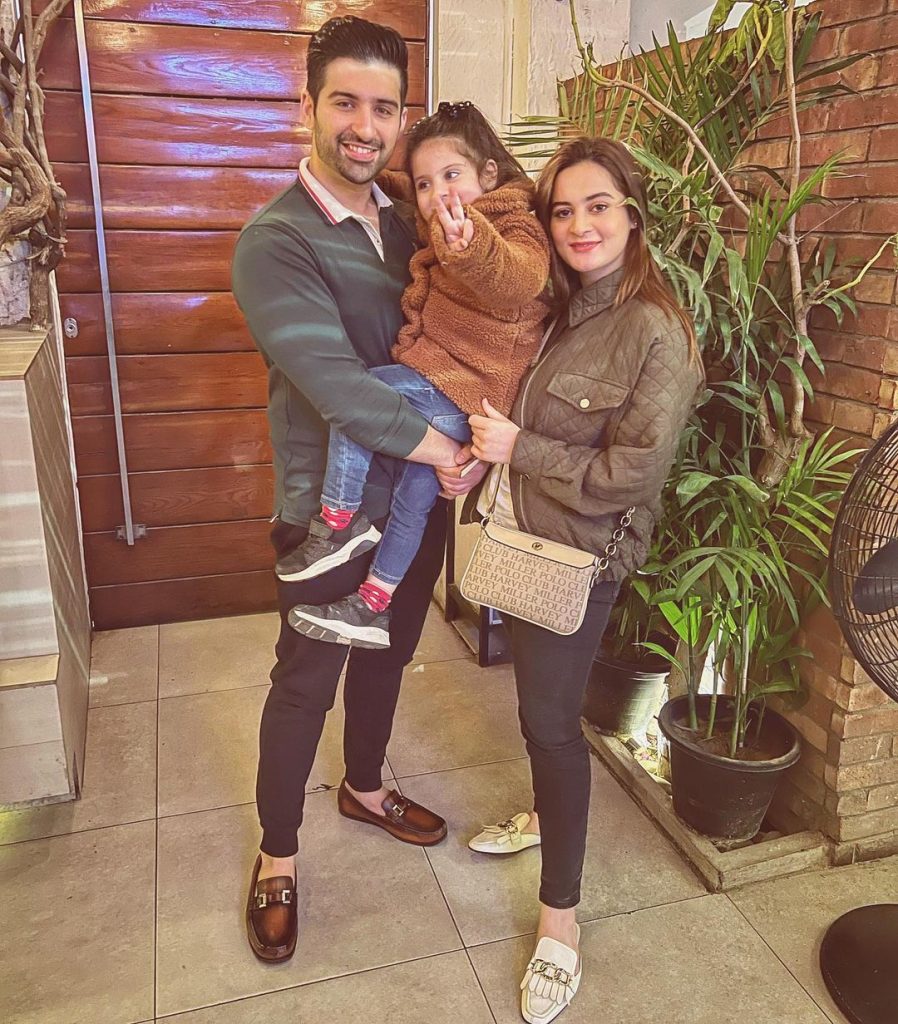 Muneeb Butt has finally taken to his Instagram to share update about the incident. The actor said that it was actually an explosion caused by accumulation of gas in the sewage lines under his house. He added that wife Aiman Khan has been injured a bit due to shattering of glass and a lady who helps them with house work also got some burn injuries. Muneeb said that they are both getting medical treatment and both are fine.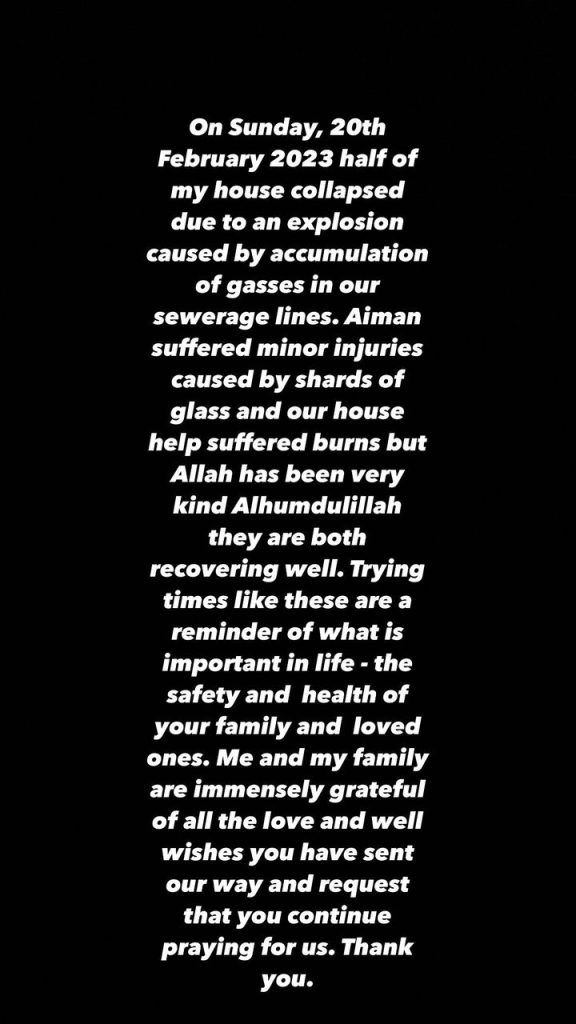 Aiman Khan also shared update about her recovery and thanked Allah for health and life while she requested for prayers for her family: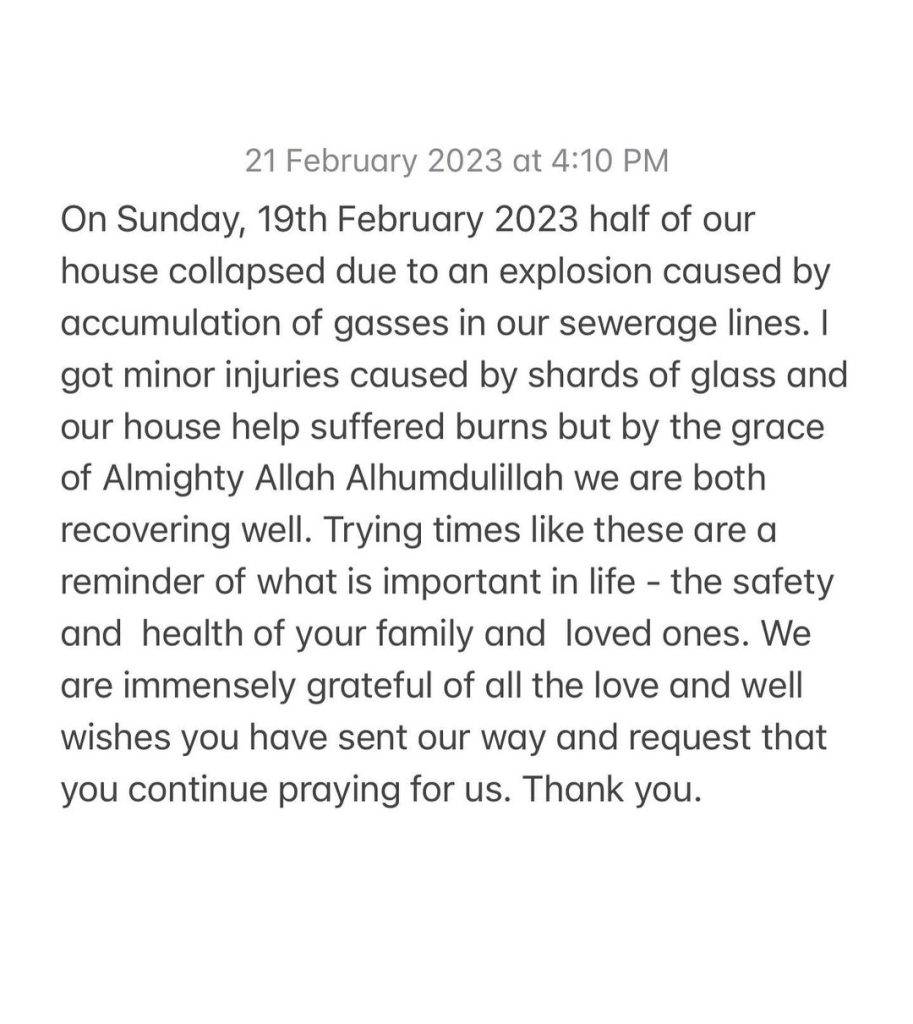 Fans are thankful that no major injuries were caused and this is what they had to say about the incident: