Firdous Jamal has been under the radar for stating his opinion and passing remarks on Mahira Khan lately. Firdous Jamal's words did not sit well with Mahira Khan's fans and supporters. Where a lot of celebrities came in support of Mahira Khan, Momina Duraid also went one step ahead and announced banning Firdous Jamal. Momina Duraid said she was ashamed that Firdous Jamal was a part of this fraternity and that she will not work with him again. Mahira Khan tackled this issue with maturity and shared a handwritten letter where she promoted love and positivity. 
This entire fiasco started on Faysal Qureshi's morning show Salam Zindagi which airs on ARY Zindagi. Faysal Qureshi was showing pictures of different actors and taking remarks of Firdous Jamal and Hamza Firdous. Where Firdous Jamal did say good things about others, he stated what he wanted to about Mahira Khan. According to Firdous Jamal, Mahira Khan was a mediocre actor and he said she was a model. Firdous Jamal also continued to say that Mahira Khan was overaged to play the role of a heroine. He stated that Mahira Khan should now go for older roles. Faysal Qureshi at that point did not say anything only due to his respect for Firdous Jamal but now he decided to share his perspective. Faysal Qureshi appeared in BOL Nights with Ahsan Khan and that is where he stated what he did not like about Firdous Jamal's statement.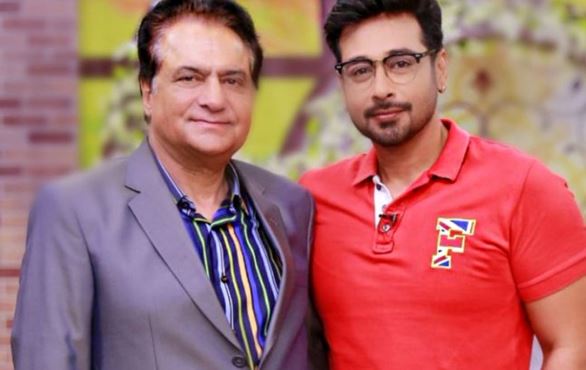 According to Faysal Qureshi, he did not like anything that Firdous Jamal said but because he was a guest on his show, he could not say anything to him to make him stop. Faysal Qureshi said that Firdous Jamal should not have commented on Mahira Khan's age because that was wrong on so many levels. Ahsan Khan did however let Faysal Qureshi know that his response at that time didn't suggest that he was not pleased to hear whatever Firdous Jamal was saying but in his defence, Faysal said he had to stay quiet out of respect.
Watch here:
2,414 Likes, 49 Comments – DIVA Magazine Pakistan (@divamagazinepakistan) on Instagram: "On a recent talk show with host #AhsanKhan, morning show host and actor #FaysalQuraishi briefly…"