Famous Pakistani All-Rounder, Shahid Afridi is in US nowadays after getting an invitation from Islamic Circle of North America's (ICNA). New York, New Jersey and Florida will be a part of his visit on Feb 7th,8th and 9th respectively.
February 5, 2014 is declared as "Shahid Khan Afridi Day"  by the Mayor of City Port Arthur,Texas, Deloris "Bobbie" Prince.Chairman of Afridi Foundation,Anjum Tahir Kheli,also tweeted that Afridi was honored by being given the keys of Port Arthur, Texas.Before his visit to New York, he visited Louisiana and Texas for fund-raising campaign of Shahid Afridi Foundation.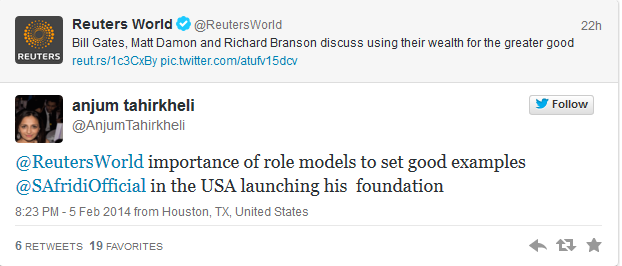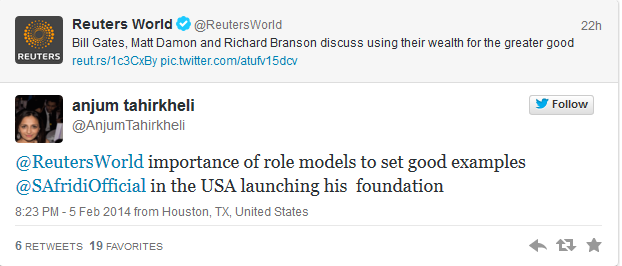 I would love to read your feedback about Shahid's achievement.
Rabia Basharat.
Source : Express Tribune
P.S. This might not be the type of news to be shared at this forum but I felt like sharing it with my readers.. :)