The divorce of Feroze Khan and Syeda Aliza Sultan has become a public matter after Aliza Sultan posted about her divorce and also levelled the charges of abuse against her ex husband and actor Feroze Khan.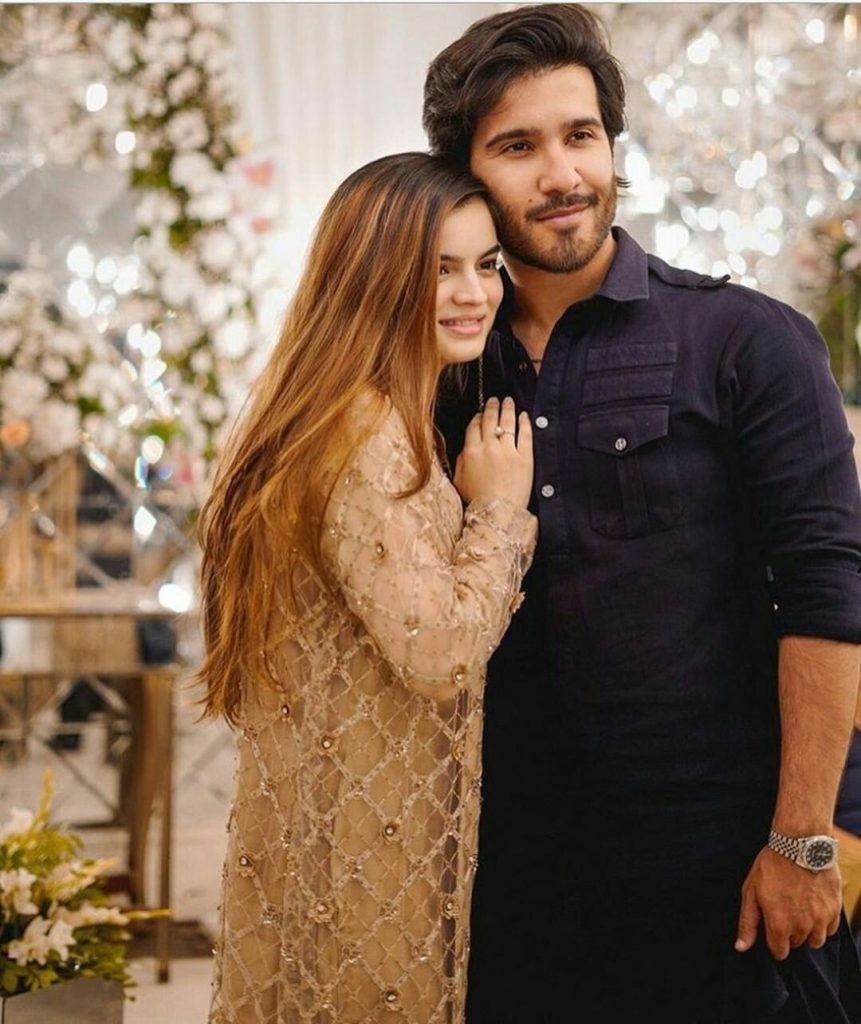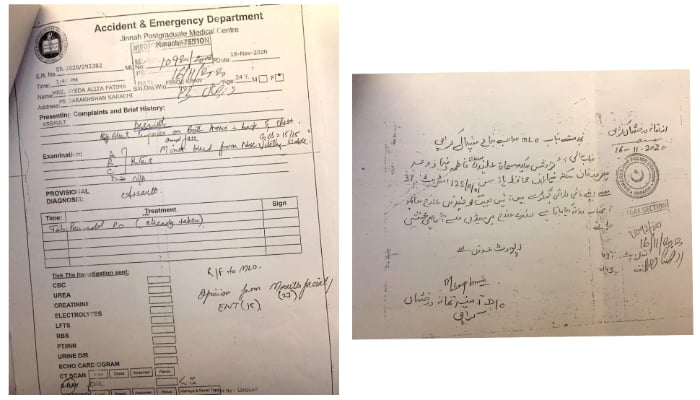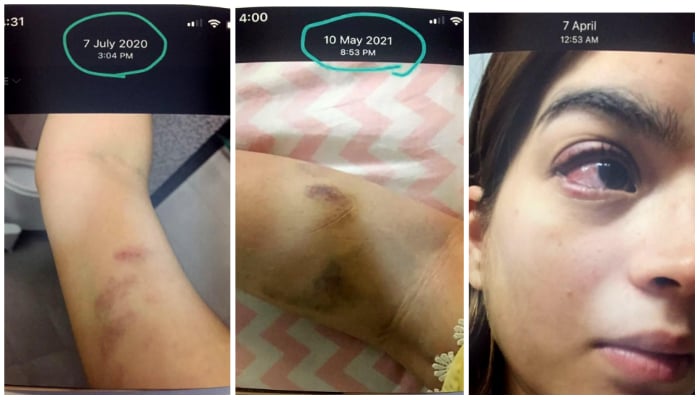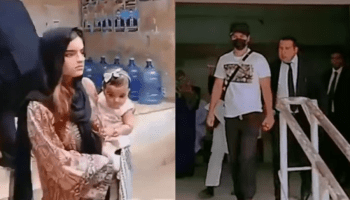 Today, after the hearing of Feroze Khan's case against ex-wife Syeda Aliza Sultan, Aliza's brother Ahsan Raza talked to media for the first time. Firstly, Ahsan regretted that the legal team of Feroze Khan is saying that the documents and the evidences are fake. He said that it's wrong that Feroz and his lawyers are saying that the documents are fake, we have enough of pictures and documents which we don't want to show, we didn't want to show previous pictures too but they had to come out because it was a court document which is public, he said, "the lawyers are saying that the pictures are of an eye allergy, well, in eye allergy, eye doesn't swell, also, they are not talking about the forensic of the pictures. He said that there are many pictures of Aliza which they have as the evidence. He also said that the court didn't even discuss about the abuse, he said that they will be providing further evidences.
The lawyer of Aliza said, 'Aliza has no objection about her children to meet their father but due to abuse on the mother, the children are terrified. However, the court has allowed to meet'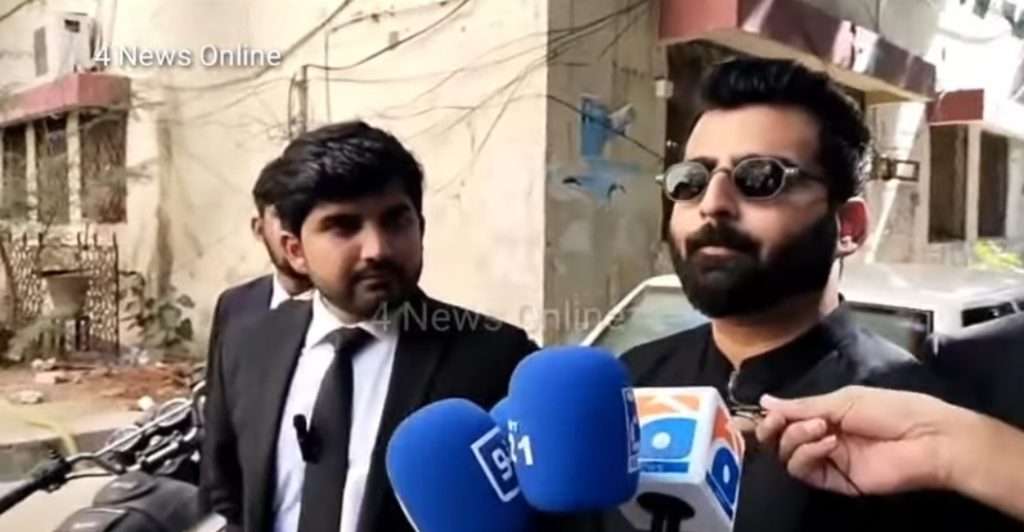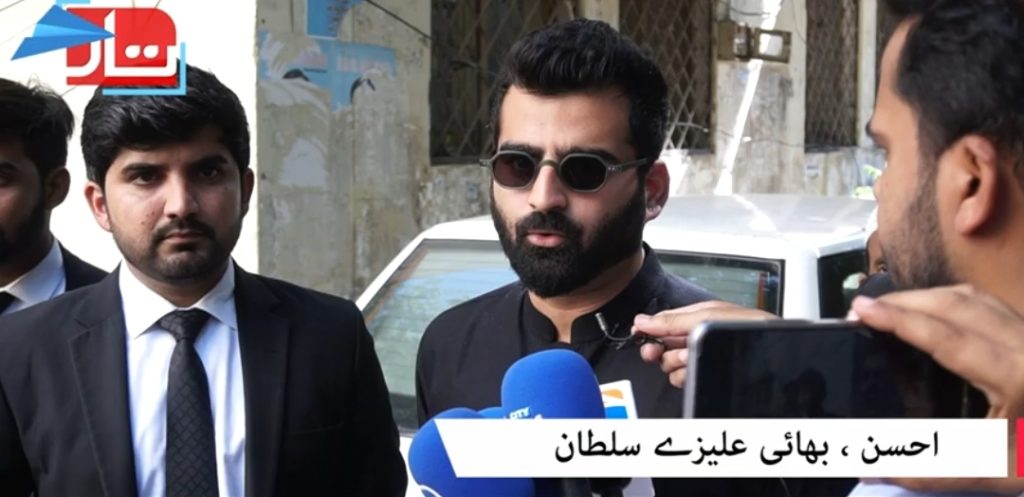 It is to be remembered that Feroze Khan has denied the allegations and has filed another case on ex-wife Aliza Sultan on levelling allegations against him. Well, public also prayed for Aliza, here are a few comments!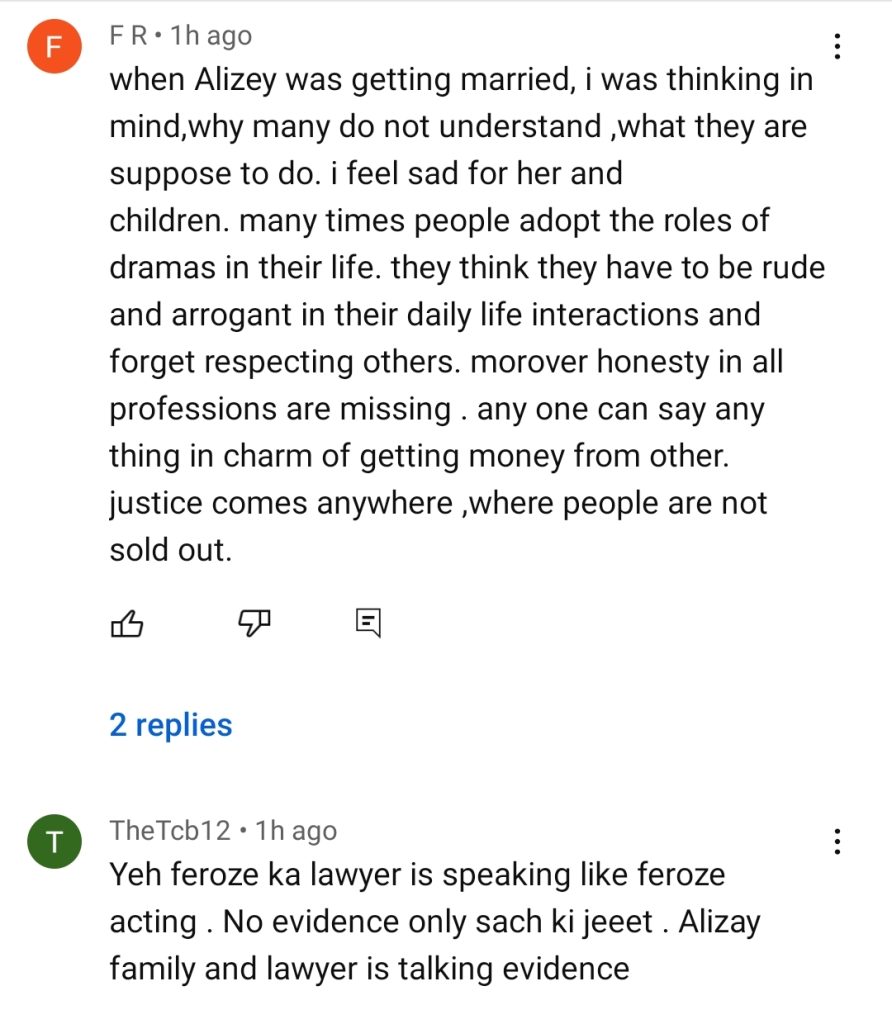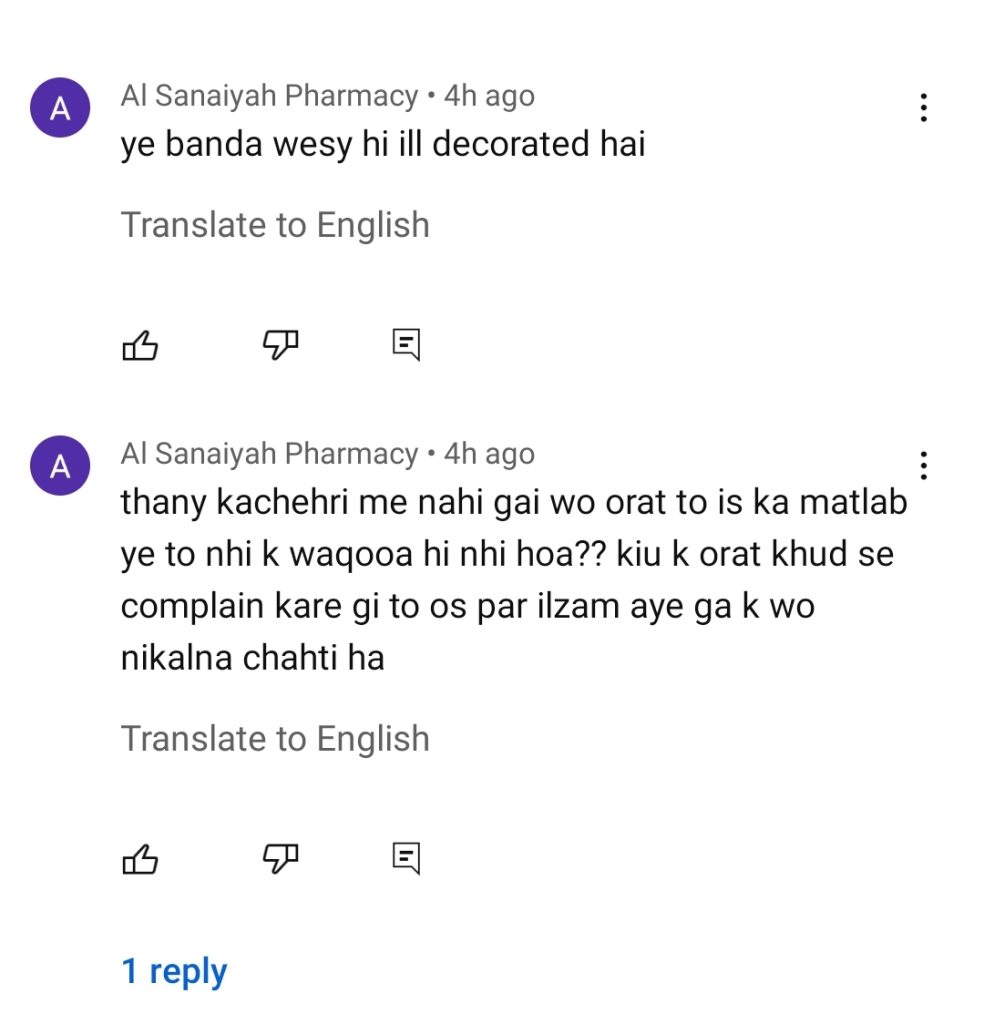 Here is what Feroze Khan's legal team is saying about the court proceedings!